Ultimate Guide to Garena Speed Drifters
2023-05-23

Download
Table Of Contents
Garena Speed Drifters Guide
Garena Speed Drifters Review
How to Download and Play Garena Speed Drifters on PC
Garena Speed Drifters Redeem Code
How to Redeem Codes in Garena Speed Drifters
Love it or hate it racing games have been a part and parcel of the gaming world since its inception and they are here to stay. And if you love to race with your friends you might want to check out Garena Speed Drifters, an almost perfect racing game that has it all.
So without wasting any more time, let us talk about everything you need to know about this game. There's an awesome beginner's guide that explains all the important aspects of the game. Also, we'll talk about how to play on a PC, and as a bonus, we also have some sweet redeem codes for you, so, read on!
Garena Speed Drifters Guide
Garena Speed Drifters is a big game with a lot of stuff to do and that can be overwhelming when you just start out. So here's a basic guide to the game.
Training Mode: To get a better grip on the game mechanics and controls we highly suggest you start with the training mode in which you can learn all the tips and tricks of the game such as how to perform a certain maneuver. For starters learn how to do the Star Boost.

Campaign Mode: This will only unlock when you are level three or above. Try to get as many stars as you can when clearing levels in this mode as it grants more rewards and also helps you level up faster which in turn unlocks further levels.

Shortcuts: There are shortcuts in every map so learn them and utilize them since they can help you finish the race faster and unlock more rewards. At the same time, they also help you save up some nitro boost which you can later use in more crucial moments.

Daily and Weekly Missions: Complete Daily and Weekly Missions to progress faster through the game. Most of them offer only a one-time reward so get it as soon as you can. There are also consecutive check-in rewards such as the 8 days daily check-in which gives you a free car and a cool outfit.

Mod Your Cars: Max out all the stats of your cars unless it's a limited-time one. Since the resources you'll use up to upgrade your car are rare, we won't suggest you waste them on a car that you won't get to play with after a while.

Join a Club: Joining a club not only gives you XP but you can also participate in club races which have special rewards.
Garena Speed Drifters Review
At the core of it, Garena Speed Drifters is a racing game but it's not just another racing game. Developed by Garena and the amazing team of developers at Tencent's TiMi, who brought us Free Fire and Call of Duty, this too is full of intense gameplay and amazing graphics.
Garena Speed Drifters hits all the basics and more. Be it boosting, drifting, prop attack racing, or anything you throw at it and it'll show you just how good it is. What really sets it apart from other typical kart racers is the lack of a mascot. But instead of making that a lacking point, it takes the next step and allows you to completely customize your character which adds a layer of your own personality to it.
There's also a great story mode in which you play as an underdog who has to get to the top by racing against your rivals. Some might say it's too much but it's fun and engaging and that's all it matters. Speaking about engaging, the game also constantly rewards you for just opening it which makes you want to keep coming back again and again.
The only thing it fails at is the music department. While the music is great, it does get repetitive after a while. Although there is a music expansion pack that you can buy with the rewards you get, it doesn't seem to do much.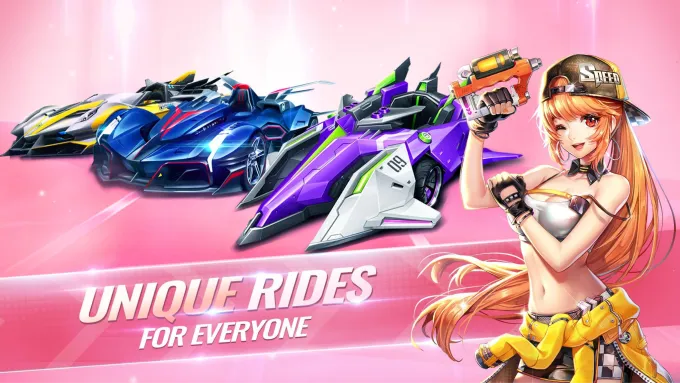 How to Download and Play Garena Speed Drifters on PC
While the game's controls do a good job, there's only so much you can do on the small screen of your phone. That's why we are here to tell you how you can play Speed Drifter on your PC. With just these three simple steps, you'll be playing this game on the big screen in no time.
1. Download and Install GameLoop: Go to GameLoop's official website and download the installer and run the same. Follow the on-screen instructions to complete the installation and then launch GameLoop.
2. Install the Game: Search for "Garena Speed Drifters" in the search bar and click on Install. GameLoop will automatically download it as well as all the necessary resources required.
3. Play the Game: Once the installation completes, launch it and start playing!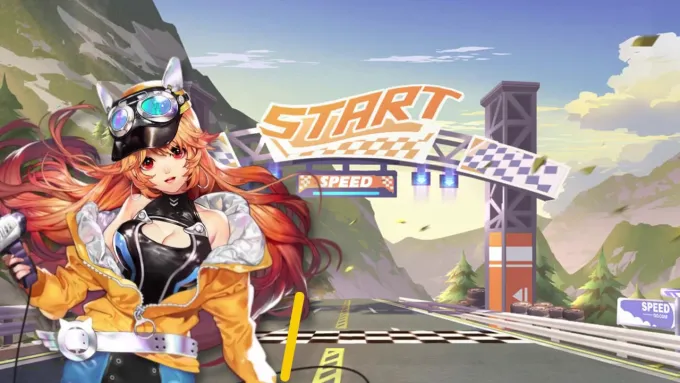 Garena Speed Drifters Redeem Code
Here are some Redeem Codes for Garena Speed Drifters
4ADB - 100 diamonds ( New)

225B7 - 500 Gold.

31373 - 50 Diamonds

F6AE - 150 Diamonds.

1D56E - 500 Gold.

81D8 - 50 Diamonds

24609 - 100 Diamonds.

223FF - 500 Coins.

2AA1F - 50 Diamonds

306E7 - 100 Diamonds

2CF9F - Gold item

2E75 - Scarce item
Do note that some of these codes might expire by the time you read this.
How to Redeem Codes in Garena Speed Drifters
Now that you have your codes, here's how to redeem them.
Launch Garena Speed Drifters and login into your account.

Go to the Code Redemption Page by clicking on the Settings button in the top right corner.

Select the General tab and scroll down to find the redeem code button.

Enter the code in the box and tap on redeem. You will see a confirmation message if the code is valid.

Go to your "friends" icon and check your mailbox to claim your rewards
And that's it! You've successfully redeemed the rewards.
Want to explore more Garena Games? Check out 5 Ways to Win Shotgun Fights in Garena Free Fire or if you want more racing games, learn How to Play Need For Speed on PC.
Doomsday: Last Survivors - Ultimate Beginners' Guide

2023-05-31

Granny - Ultimate Guide

2023-05-31

Dream League Soccer - Beginner's Guide for All Soccer Lovers with Best Tips

2023-05-31

Beginner's Guide for Toca Life World – Build Your Own Story in the Sandbox

2023-05-31

Guide To The Best Maps On Roblox

2023-05-23