Top 5 ways to win shotgun fights in Free Fire
2023-03-21

Download
In Garena Free Fire, shotguns are frequently used in close combat, making them one of the most potent weapons. They can significantly increase your chances of winning battle royale matches and deal the most damage. Even though shotguns have a lot of firepower, they have disadvantages as well. Players have found them to be a problem, especially when fighting in congested areas.
Table Of Contents

Tips for beating shotgun fights in Free Fire
1) Always equip the best shotgun
2) Aim for the head
3) Remember to reload
4) Use characters with unique abilities
5) Alter your game's settings
When fighting in confined areas, shotguns in Free Fire can be devastating. If you know how to play around the weaknesses of the weapon class, you can kill an opponent with just one well-aimed shot. When firing, you need to be able to close the distance between yourself and your foe because you only have a very short range to work with. Shotguns can also be dangerous if you don't know where you are.
In Free Fire, shotguns only work well for attacks with a short range and have the fewest magazines of all the gun types. The fire rate, magazine capacity, range, and attachments of some vary.
But at the end of the day, every bullet matters, so bringing shotguns into battle will require preparation, training, and setting the game up so that they work better.
Tips for beating shotgun fights in Free Fire
Shotguns are essentially a double-edged sword that will be fatal to your opponents and simultaneously detrimental to your victory if not used properly.
If your playstyle is aggressive and you lack patience, you should probably not use shotguns. To easily win shotgun fights, follow these guidelines:
1) Always equip the best shotgun
Shotguns are available in a variety of configurations in Free Fire; it is up to you to select the most powerful weapon with the greatest range, magazine capacity, spread, fire rate, damage, and reload speed. While the choices are subjective, these are the top picks if you wish to swiftly wipe out your enemies and rank up quickly-
The M1887 is a great Free Fire shotgun because it deals 100 base damage and can penetrate armor to kill opponents' squads in a matter of seconds. The 62 speed of movement makes it easy to dodge enemy players' bullets quickly. However, the M1887 only allows for two shots to be fired per round, which can be crucial in a one-on-one match.
The M1014 is also without a doubt the best shotgun in Garena Free Fire. Players can master gunfights without breaking a sweat thanks to the game's decent fire rate and the deadly damage at close range. Furthermore, the fact that it is readily available upon landing makes it an excellent option.
The MP40 is also one of the most lethal weapons for short-range combat. The gun has a phenomenal rate of fire and falls into the SMG category. Enemies can be ravaged by the 83 fire rate and 48 base damage. Players can quickly equip the gun, which has a high spawn rate across all maps. It also moves quickly, allowing the character to quickly defeat enemies.
2) Aim for the head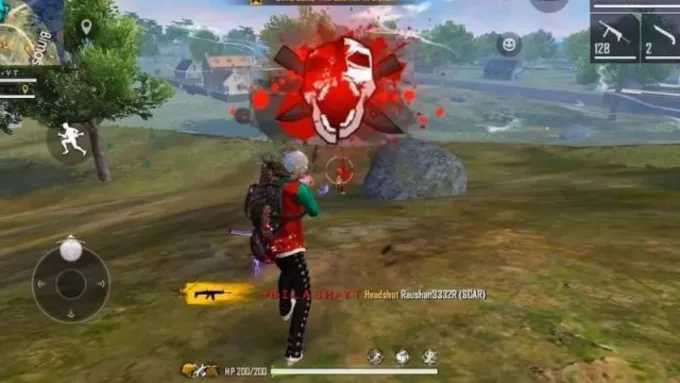 When at all possible, aim for the head. When you are caught off guard, it can be difficult to adjust your reticle to aim at the head. However, if you are aware that an adversary is moving toward you, you should aim for their head to ensure that the majority of your pellets land on their head and kill them immediately.
Headshots are one of the most dangerous ways to eliminate opponents. In this regard, shotguns are quite effective because, when fired at the right moment and angle, they guarantee death.
However, a lot of practice is necessary to master this method. As a result, if you want to get more headshots, it's recommended that you get a lot of training and play in crowded places. Additionally, some shotguns allow you to attach a scope for better accuracy, which is necessary for headshots.
3) Remember to reload
The fact that all shotguns take too long to reload is one of the biggest problems with the shotgun weapon design. To avoid having to reload during a gunfight, you should reload between encounters or you must take a break and remain hidden to reload, even though reload speeds can only be limited by upgrades.
Keep an eye on your ammunition at all times and take advantage of any chance you get to avoid fighting with your opponents when it's almost time to run out.
4) Use characters with unique abilities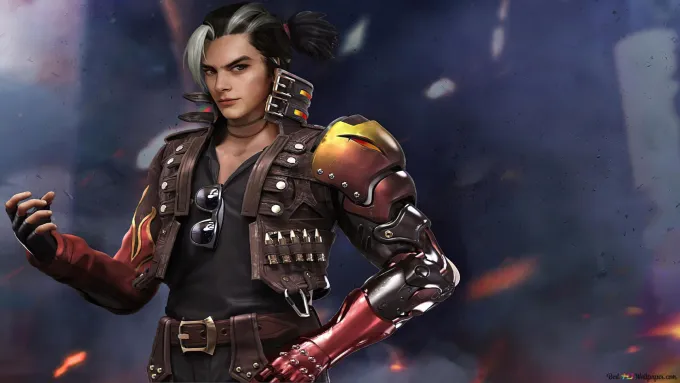 The designs and abilities of several characters in Free Fire are distinctive. It is essential to select those that are better suited to close-range combat and more durable.
Hayato Bushido is a well-liked Free Fire character that can deal armor-penetration damage, making him an excellent choice for shotgun play.
The fact that Hayato Bushido can penetrate armor is one of its greatest advantages. Using a shotgun, you can consistently kill your enemies by getting around some of their armor
5) Alter your game's settings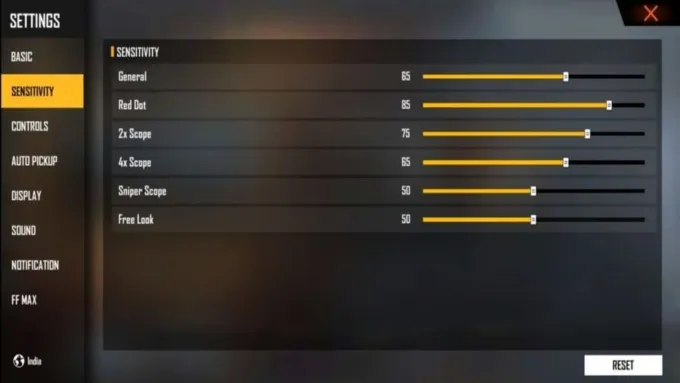 The control layout and sensitivity settings of your game are crucial for ensuring smooth performance and camera movement. To maintain a good 360-degree view of your surroundings and eliminate multiple enemies at once, shotgun attacks necessitate quick camera rotations. This is necessary to improve your shotgun attacks and is a common requirement in shooting games.
Players can move various buttons to a more convenient location on their screen by utilizing the HUD Controls. Switching to a three-finger or four-finger claw setup, which enables users to simultaneously click on the shoot button as well as other buttons like jump and crouch, is an option for those who find that the default control layout makes it difficult to get more headshots. Players who want to improve their headshot accuracy and control over recoil should pay close attention to the sensitivity settings. With the legitimate arrangement of responsive qualities, players can undoubtedly score more kills.
Free Fire is a battle royale game developed and published by Garena for Android and iOS. It became the most downloaded mobile game globally in 2019. As of 2021, Free Fire had surpassed 150 million daily active users. Free Fire Max, a graphically enhanced version of Free Fire, was released globally on 28 September 2021.
Doomsday: Last Survivors - Ultimate Beginners' Guide

2023-05-31

Granny - Ultimate Guide

2023-05-31

Dream League Soccer - Beginner's Guide for All Soccer Lovers with Best Tips

2023-05-31

Beginner's Guide for Toca Life World – Build Your Own Story in the Sandbox

2023-05-31

Ultimate Guide to Garena Speed Drifters

2023-05-23