#
cat-themed entrepreneurship
Cat Mart: Building a Feline Empire, One Meow at a Time
This is an exciting business simulation game that puts you in the shoes of an ambitious entrepreneur.In this engaging and immersive game, you embark o

Dragon Ball Super and PUBG Mobile Converge in Epic 2.7 Update
PLEASE HOLD BACK UNTIL MONDAY 10TH JULY 17:00PM PDT / TUESDAY 11TH JULY 2023 1:00AM BST / TUESDAY 11TH JULY 8:00AM CST / TUESDAY 11TH JULY 9:00AM JST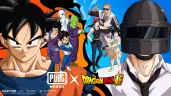 The Baby In Yellow
Table Of ContentsHow The Baby In Yellow WorksThe Three DaysEscape ModeThe Baby and His Demoniac FormSouls and The Black Cat StoryHow To Play The Baby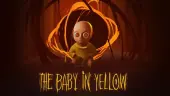 PUBG MOBILE Unleashes a Jurassic Adventure in Version 2.6: Enter the Age of the Dinosaur!
Table Of ContentsPUBG MOBILE's new Version 2.6 Update bringsUnleash the Power of the Primal ZoneGet Ready for the Ultimate BattleKey Updates in PUBG M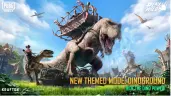 Stumble Guys Goes Sports - A Look into the NFL Themed Event
Get ready to take your mobile gaming experience to the next level with the latest collaboration event in Stumble Guys! Scopely has teamed up with the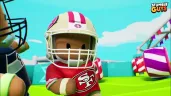 Best Music and Music Themed Games for Andorid
Everyone can agree that music plays a significant role in our lives. We can use it to calm our anxieties or just unwind. But what if you could produce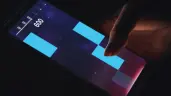 Play Together brings Halloween Themed Update
Young-il Lee, the CEO of Haegin in Seoul, South Korea, stated in a press release that Play Together has recently received fresh content with a Hallowe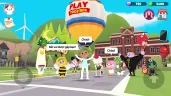 Genshin Impact and Oneplus Have Collaborated to Release a New Ace Pro With Hu Tao Theme.
Genshin Impact partnered with OnePlus to create a Ace Pro limited edition based on Hu Tao.Hu Tao is one of Genshin's most popular characters, and one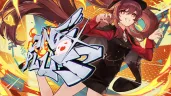 The PUBG Mobile 2.3 beta APK download link and installation procedure is given below.
Prior to deploying a patch to players, the developers of PUBG Mobile rigorously test new and upcoming features in several phases of beta versions. The

PUBG Mobile 2.3 Beta Includes: Aftermath 2.0, Football-themed Mode, and More.
In September 2022, PUBG Mobile received the 2.2 update, which included the Nusa map. The current version of the game has been available for a month, a