#
battle royale
Indus Battle Royale: Conquer the Ancient Realm of Warfare
"Indus Battle Royale" is an ambitious game by SuperGaming, aiming to become one of India's first action shooter battle royale titles. The game feature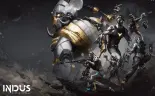 Gunstars - Battle Arena: Unleash Your Inner Warrior and Dominate the Arena
Three years ago, Monomyto Game Studio decided to create their own battle royale style game that can benefit from it and let other players do so as wel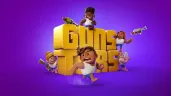 Dragon Ball Super and PUBG Mobile Converge in Epic 2.7 Update
PLEASE HOLD BACK UNTIL MONDAY 10TH JULY 17:00PM PDT / TUESDAY 11TH JULY 2023 1:00AM BST / TUESDAY 11TH JULY 8:00AM CST / TUESDAY 11TH JULY 9:00AM JST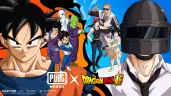 Exploring the Exciting Features of Call of Duty: Mobile Season 5 - Get Wrecked!
Table Of ContentsBattle PassFree Battle PassPremium PassSearch & Rescue ModeTournaments UpdateBug Fixes and OptimizationsGreetings, esteemed membe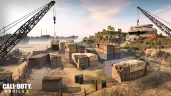 Call of Duty®: Mobile Season 5 - Get Wrecked! New Map, Mode, and Rewards
Table Of ContentsThe Get Wrecked Battle Pass: Unveiling New Weaponry and ScorestreaksFree Tiers of the Battle PassPremium Pass TiersA New Multiplayer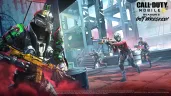 PUBG Mobile in 2023 - is It Still the Same Intense Battle Royale Action
Table Of ContentsPUBG Mobile 5-Year Anniversary Special EventHow PUBG Mobile Changed the Esports Industry and Is Still Continuing the SameChanges In P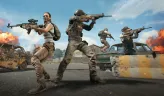 PUBG Mobile New Month 22 Royale Pass: Price, Rewards, And More
PUBG Mobile has come a very long way and that is all thanks to the developers working around the clock to release new and exciting content every once

Can't find my favorite games
Sometimes, games may no longer be available on a GameLoop for various reasons such as licensing agreements expiring, the game being removed by the dev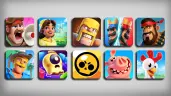 Call of Duty: Mobile Season 3: RUSH - New Features, Maps, and Rewards
Greetings Call of Duty: Mobile Community, we are back and beyond excited to share that Call of Duty: Mobile Season 3: RUSH is now live! This season is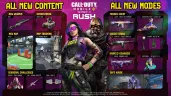 PUBG MOBILE Version 2.5 Update: New Build Mode, Anniversary Celebrations & More!
PUBG MOBILE Celebrates Its 5th Anniversary With Reveal of Epic New Build Mode, Multi-map Imagiversary Makeover and Much More in Version 2.5 UpdatePUBG