#
PUBG
How to Purchase UC in PUBG Mobile
Table Of ContentsPre-requisites of Purchasing UC in PUBG MobileHow to Purchase UC in PUBG Mobile using MidasbuyHow to Purchase UC in PUBG Mobile using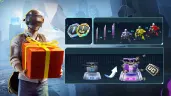 PUBG MOBILE Unleashes a Jurassic Adventure in Version 2.6: Enter the Age of the Dinosaur!
Table Of ContentsPUBG MOBILE's new Version 2.6 Update bringsUnleash the Power of the Primal ZoneGet Ready for the Ultimate BattleKey Updates in PUBG M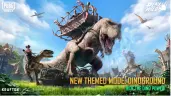 PUBG MOBILE's 5th Anniversary
Table Of ContentsPUBG Mobile 5th Anniversary Update 2.5 Patch NotesImagiversary ModeWorld of Wonder Creator's ModeNusa Tycoon Gameplay ModeTanks and M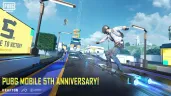 PUBG Mobile in 2023 - is It Still the Same Intense Battle Royale Action
Table Of ContentsPUBG Mobile 5-Year Anniversary Special EventHow PUBG Mobile Changed the Esports Industry and Is Still Continuing the SameChanges In P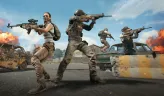 PUBG Mobile Redeem Codes and How to Redeem Them
We all know about PUBG Mobile, one of the world's most liked and most played mobile FPS games. It has over one billion plus downloads on the Google Pl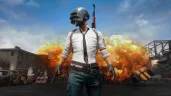 PUBG Mobile New Month 22 Royale Pass: Price, Rewards, And More
PUBG Mobile has come a very long way and that is all thanks to the developers working around the clock to release new and exciting content every once

Player Creation Mode and Bugatti Cars! All Things New in PUBG Mobile's 5th Anniversary Update
The highly anticipated 5th anniversary update of PUBG Mobile is finally upon us! Fans of the game are anxiously waiting for its release, and the devel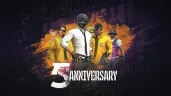 PUBG MOBILE Version 2.5 Update: New Build Mode, Anniversary Celebrations & More!
PUBG MOBILE Celebrates Its 5th Anniversary With Reveal of Epic New Build Mode, Multi-map Imagiversary Makeover and Much More in Version 2.5 UpdatePUBG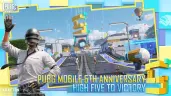 PUBG Mobile 2.5 update leaks: Bugatti collaboration, 5th anniversary content, and more
New Martial Showdown-themed content and new Erangel updates were included in the January 2.4 patch for PUBG Mobile. In a few weeks, the 2.5 version wi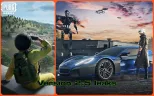 Twins Luxxy and Zuxxy leave Bigetron BTR in PUBG Mobile due to title drought
After being with the PUBG Mobile team for about five years, from 2018 to the present in 2023, the Indonesian twins Luxxy and Zuxxy from the Esports or