#
Cycle 4 Season 11
PUBG MOBILE Version 2.5 Update: New Build Mode, Anniversary Celebrations & More!
PUBG MOBILE Celebrates Its 5th Anniversary With Reveal of Epic New Build Mode, Multi-map Imagiversary Makeover and Much More in Version 2.5 UpdatePUBG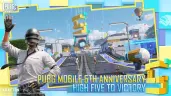 Celebrate the New Year With Call of Duty®: Mobile Season 1 – Reawakening
Test your luck and enjoy good fortune in the Year of the Rabbit while bringing the battle to Call of Duty: Mobile with a new Multiplayer game mode, ne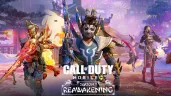 Urshifu and the Season 12 Battle Pass Are Now Available in Pokémon Unite
Choose your fighting style with Urshifu in Pokémon UNITE! This Legendary Pokémon from the Galar region boasts the Isle of Armor's Single Strike Style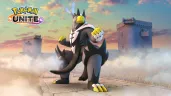 According to COD Mobile Leaks, the Shipment 1944 map will return in the upcoming season.
With an improved Battle Royale experience, Call of Duty Mobile offers gamers a fantastic multiplayer experience. Today, we present to you the most rec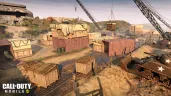 FIFA Mobile New Update with World Cup Mode
The long-awaited mid-season update to FIFA Mobile is now available. The upgrade, which was first announced in early October, includes the FIFA World C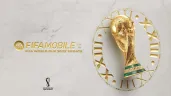 NBA Now 23 New 2023 Season Update
Com2uS, the publisher and maker of well-known sports games like Out of the Park Baseball 23, MLB 9 Innings, MLB Perfect Inning Ultimate, and others, h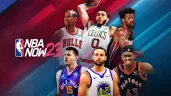 Apex Legends Mobile to bring a New Legend in Season 3.5, Leaks
Legend Ash was added to Apex Legends Mobile's current season 3 Champions. Before season 3 began, there were also leaks regarding Revenant appearing in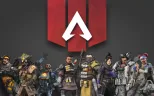 Call of Duty Mobile Season 9 2022:
An amazing gaming experience, especially when you play in emulator with comfortable big-screen, easy to play, and providing better game experience wit

Nightmares Come to Life in Season 9 of Call of Duty®: Mobile
The witching hour approaches in Call of Duty: Mobile. Season 9 brings two new maps, the return of Undead Siege, the Trick or Treat themed event, a bra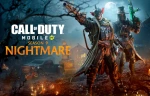 COD Mobile Season 9 Patch Notes: Weapon Balance Changes in Multiplayer Games
The 9th season of COD Mobile is officially launched, as are the balance changes of the various weapons that come with this update. Season 8 witnessed