All You Need to Know About Free Fire New Age
2021-12-28

Download
Garena Free Fire has recently dropped a new patch with a ton of exciting updates for both IOS and Android. Going by the name "New Age", this update comes packed with a lot of changes to the gameplay and UI, while bearing a plethora of new gifts for the Free Fire players.
These updates include new weapons, maps, armor attachments, UI revamping, and the LONE WOLF mode (although for a limited period of time). But that's not all that the new patch has to offer. In this article, we are going to explore each and everything that the new update has to offer.
Free Fire New Age is available to download on both Play Store and App Store, but players can also enjoy the seamless battles right on their big screens by playing Free Fire PC using Gameloop.
Free Fire New Age Game Modes
One of the most prominent updates coming with the new patch is definitely the changes to both old and new game modes including Lone Wolf, Clash Squad, and Rank Mode. The patch notes on the official site also shows a number of much-needed optimization for these game modes, that are essential for the game to run smoothly on all devices.
Clash Squad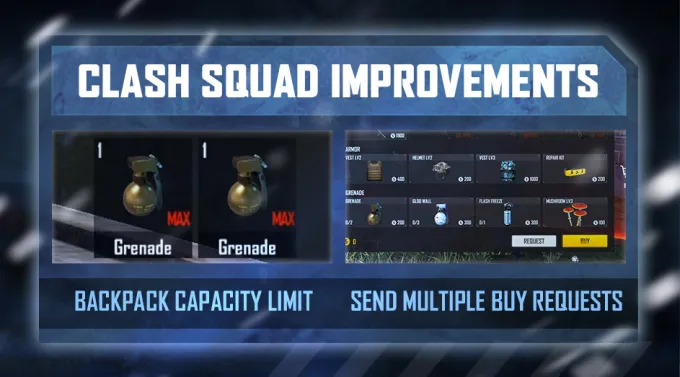 Clash Squad Mode became quite a hit right after its release due to its unique gameplay experience and while team-play was a MAJOR part of this game mode, players always felt like something was missing.
This was partly due to the fact that the players were restricted to only request one item from their teammates early on when the game started.
But the "New Age" patch now allows the players to request more than just a single item when the match starts. Besides that developers have also made some minor changes to some parts of the map to improve the gameplay experience for the players, while decreasing the number of utility grenades that the players could carry during each round.
Lone Wolf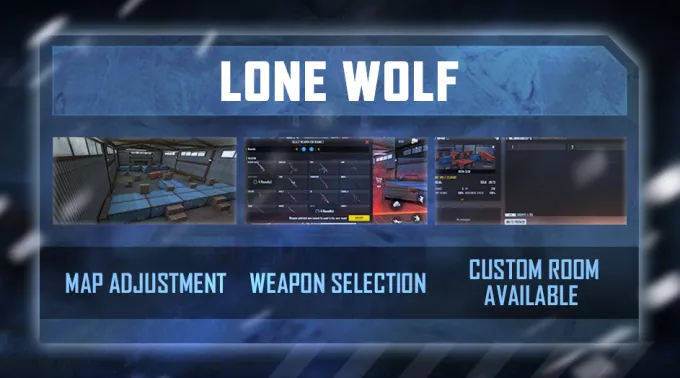 Playing alongside your favorite pals is great but the real test of skill can only be determined by taking on your competitor in a 1v1 fight. Players' love for Lone Wolf has made the developers to re-introduce the game mode with a number of exciting updates.
Although the mode is only going to stay in the game for a limited amount of time, it still remains a great source of face-offs for the Free Fire players. With an increased map size and the same Iron Cage format, you have to outwit your opponent with your strategic skills and of course, a different weapon every two rounds.
Rank Mode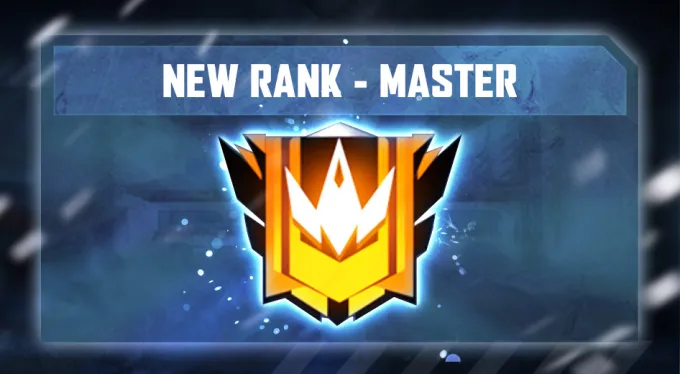 The sense of competition is what drives the players to strive hard and over-rank other players on the leaderboard. Considering the time it took players to reach the Heroic rank (previously highest rank), the need for a new rank was imminent and with "New Age", the developers have introduced a Master rank to the game that players can reach after Heroic.
Free Fire New Age: New Gun and Armor Attachments
Besides all the updates to the game modes, Free Fire New Age has also introduced a brand-new gun to the list of arsenals in the game. MAC-10 is the newest addition to the SMG family that comes with a pre-attached silencer to take out the enemies without letting them know. MAC-10 also comes with a damage count of 24 and a fire rare of 0.09.
With that, New Age also comes with other small changes to the number of weapons in the game. Below is a list of all the changes:
Weapon Adjustment
- UMP: Effective range -5 percent
- MP5: Effective range -3 percent
- Thompson: Effective range -3 percent
- UZI: Effective range -5 percent
- MAG-7: Effective range -3 percent
- SCAR- Recoil: -10 percent
- M60: -30 percent
- UMP: Reload time: +5 percent
- XM8: Reload time: +5 percent
- MP5-X: Rate of fire: +5 percent
- Kar98k: Rate of fire: +10 percent
- Groza: Armor Penetration +20 percent
How to Play Garena Free Fire on PC
Garena Free Fire New Age has introduced a plethora of gameplay optimizations for the players to experience stutter-free gameplay. But despite it all, there are still a number of issues that hinder the player experience on mobile devices and that is exactly why Gameloop is the best android emulator to play Free Fire PC.
You can easily download and play Free Fire PC following a few simple steps as mentioned down below:
1. Download the GameLoop emulator from the official website.
2. Run the .exe file to install GameLoop.
3. Open GameLoop and search for Free Fire in the upper search bar.
4. Find Free Fire in the search results and click the "Install" button.
5. After installation is completed, click "Start" to begin the game.
6. Enjoy playing Free Fire for PC on GameLoop.