Tom Clancy's Rainbow Six Mobile - Your Favourite Competitive Multiplayer Upcoming on Android Platform
2023-05-31
Table Of Contents
Early Access on Rainbow Six Mobile
All You Need to Know About Rainbow Six Mobile
Similar Games Related to Rainbow Six Mobile
Pre-register Rainbow Six Mobile
Tom Clancy's Rainbow Six Siege is one of the widely known online tactical team-based shooter video games that gamers all around the world play on their PC, and consoles. But you cannot satisfy your fans by developing amazing games like this exclusively on PC. By growing the demands of users to play Rainbow Six Siege on any platforms, The Ubisoft Entertainment has finally answered this question and brought this stunning gaming experience into the market. The developer team called it "Rainbow Six Mobile (R6M)". Unfortunately, the game is not published globally yet, and it is on beta test only on Android platforms in which they narrowed down any other platforms to focus on the bugs, glitches, and everything on Android users per se from last year until now. Hopefully, by releasing a news update on the second beta test servers, R6M fans started to see some progress from the devs that they are back on track to fix the early bugs and errors and getting close to the global launch.
Early Access on Rainbow Six Mobile
As being said, Rainbow Six Mobile is the same as its PC version with a difference that it is a free-to-play online tactical shooter. Fast growing mobile market paved the way for this fabulous game to find its route into your Android platform. Ubisoft tried to give the best gaming experience ever to their fans by launching several test versions of the game to make sure what they create is unique and invaluable. In that case, they released its first ever test phase known as Rainbow Six Mobile Alpha last year. By having a valid Ubisoft account, you could register and wait for them to select you as one of the early players who could give feedback to balance the "game stability, optimization, and online deployment".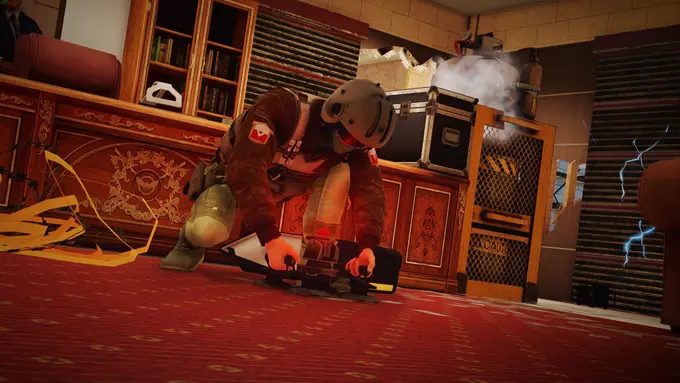 The only reason they had in their mind is that they do not want Rainbow Six Mobile to fail in the last phase, same as Apex Legends Mobile because of its huge errors and bugs even after the global launch. Moreover, they decided to add more tests which were the exclusive Google Play Store beta tests in which you must live in Canada, US, Mexico, Brazil, Singapore, Philippines, and India to have access. Rainbow Six Mobile's Twitter officially announced that they are going to launch the game after the last phase of beta tests in June.
All You Need to Know About Rainbow Six Mobile
The Rainbow Six Mobile's gameplay is the same as the PC version. However, the controller and everything had been customised to play on your phone. You select one of the best and elite attacker or defender operators provided for you in the lobby. By choosing one of the objective locations and your favourite loadout, you are going to get ready for the battle through the preparation phase. If you are defending you must keep everything intact and make sure the walls are safe by putting barricades for it. As an attacker, you will find out where to breach in a right time. Apart from the gameplay, you can change your own settings and sensitivities as well. One of the main reasons users are going to love R6M is its free features and characteristics which make it more accessible for everyone. Generally speaking, R6M will have these main characteristics:
Tacticals

: Rainbow Six Mobile focuses on teamwork and strategies to win the game. You must communicate with other teammates in order to win against the opposing side.

Operators and customizations

: If you are a Rainbow Six Siege player, you probably know about the two different units of operators which are either attacker or defender. You can even change the gears, skins, weapons, and charms.

Destructible places

: Breaching walls and creating sight to attack the defenders is what R6M offers you.

Objective-based

: Battles in R6M are rescuing hostages, defusing bombs, or securing an area. If you are an attacker, you complete the mission, while defenders must prevent you from doing so.

Realistic gunplay

: Realistic experience of reloading and handling your weapon and of using gadgets is what you need to master.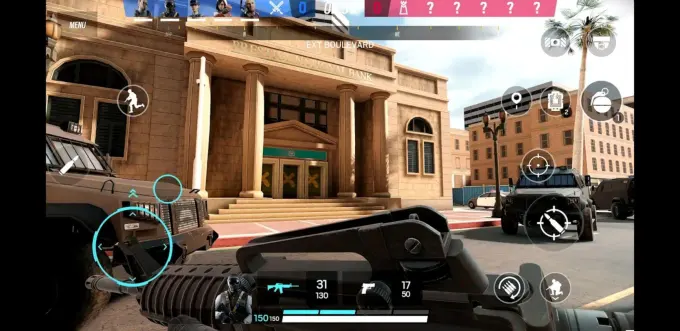 Similar Games Related to Rainbow Six Mobile
There are many games that are similar to Rainbow Six Mobile but few of them can be a real game changer when it comes to popularity. Call of Duty: Mobile, PUBG MOBILE, and Apex Legends Mobile are those games that can put R6M into danger because a huge number of players are still playing those games and it is so hard to convince them to change their daily routine. However, Rainbow Six Mobile has the chance to prove itself by implementing new modes, maps, gadgets, operators, weapons, and unique settings after each season. CODM and PUBG have two different modes of gameplay which are either Multiplayer (MP) battles that are similar to R6M or Battle Royales (BR) that are lacking. There has been a report that says Rainbow Six Mobile is going to add BR as well which is not confirmed yet. Presuming the devs have this idea in mind, you will definitely see the ever-growing users that flourishes every day in the game just to try it out for once.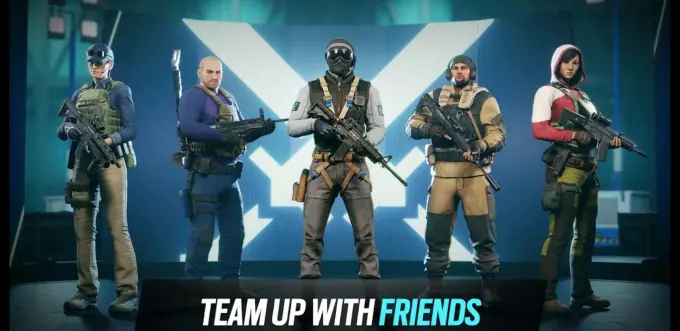 Pre-register Rainbow Six Mobile
After announcing Rainbow Six Mobile Alpha as the first test version last year, the devs have released Rainbow Six Mobile Beta on Google Play Store available in Canada, US, and Mexico. It is worth mentioning that the graphic quality and the content are not much improved as the final test comes. What was decided is that they will have the second beta test known as "closed beta 2.0" on June 6th, 2023 and will be open for six weeks. Apart from those three countries, there will be 12 more countries to have a chance to play R6M via an invite by Google Play Store only if they have pre-registered. Ubisoft is paying more attention to its android users since there is no single IOS beta test in that R6M has superiority for those who are using android emulators such as GameLoop to enjoy this awesome shooter game.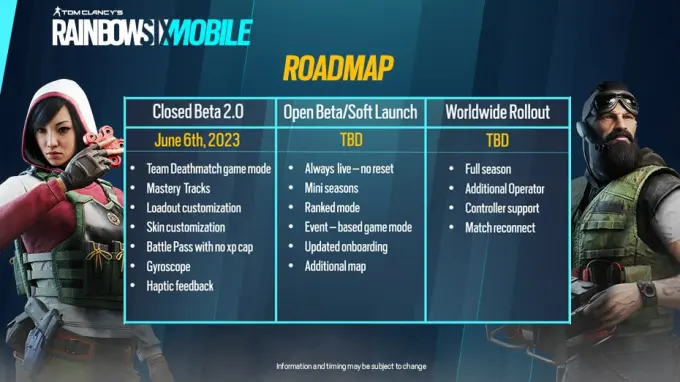 So, if you want to play R6M before everyone else, you must head to the Google Play Store on your GameLoop or your android phone and pre-register. Once it is done, you will be notified to play before it officially launches.
Cat Mart: Building a Feline Empire, One Meow at a Time

2023-08-02

Gunstars - Battle Arena: Unleash Your Inner Warrior and Dominate the Arena

2023-07-28

Indus Battle Royale: Conquer the Ancient Realm of Warfare

2023-07-28

The Lord of the Rings: Rise to War - A Legendary Journey through Middle-earth

2023-07-27

Merge Mansion: A Magical Blend of Puzzles and Mysteries

2023-07-27