eFootball™ 2022 Installation tutorial:How to play eFootball™ 2022 on PC
2022-07-06
The following steps will teach you how to download and play eFootball™ 2022 on PC with GameLoop.
About eFootball™ 2022
[IMPORTANT] Changes to System Requirements
With the updates to the game, the minimum system requirements will change, and some devices will no longer be supported.
For devices that are no longer supported, play will not be possible after updating to eFootball™ 2022. Additionally, performance will vary among supported devices. Some users may need to upgrade their devices to continue playing.
The minimum requirements for your device to play the game are described below.

Approximately 3.3 GB of free space will be required to install this update, so please confirm that you have enough room on your device before commencing the download.

■ From "PES" to "eFootball™"
It's an all-new era for digital soccer games: "PES" is evolving into "eFootball™"!
Now you can experience one of the best sports games with "eFootball™ 2022"!
■ The Excitement of Soccer on Your Mobile Device
We want to offer soccer fans around the world an opportunity to enjoy a new soccer game with unparalleled realism like never before.
For this reason, we have analyzed many of the attacking and defending elements in modern soccer and incorporated them into the game as easy-to-perform commands. Feel the excitement of soccer through your mobile device, and experience the pinnacle of sports games first-hand!
■ eFootball™ World
At the heart of eFootball™ is "eFootball™ World".
Play as some of the soccer powerhouses with "Authentic Team", or sign and develop your favorite players to build your one and only "Dream Team".
Go up against rivals from around the world and take part in a variety of events.
■ Featuring Europe's Finest
Play with a veritable smorgasbord of officially licensed clubs from around the world, including FC Barcelona, Manchester United, and FC Bayern München. Not only that, you will also have a plethora of famous clubs from Central and South America at your disposal. The cherry on top is that various leagues are making an appearance with their licensed names.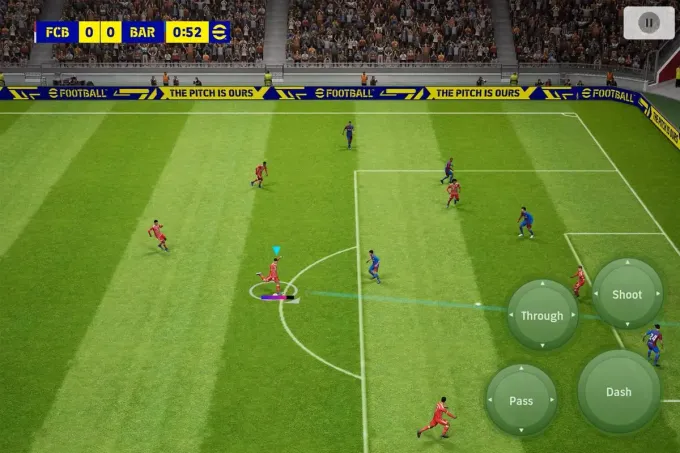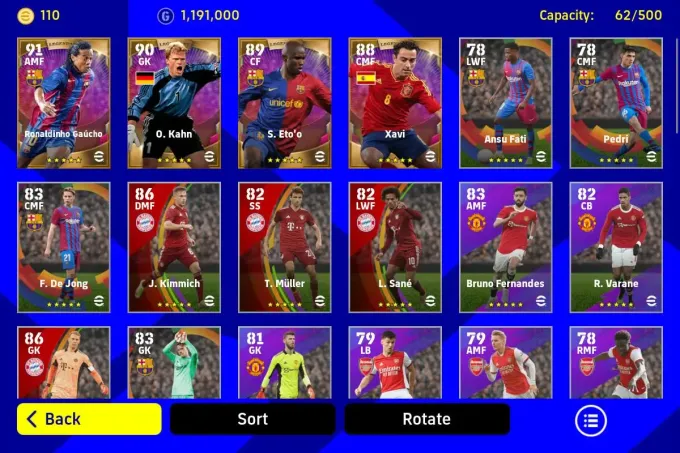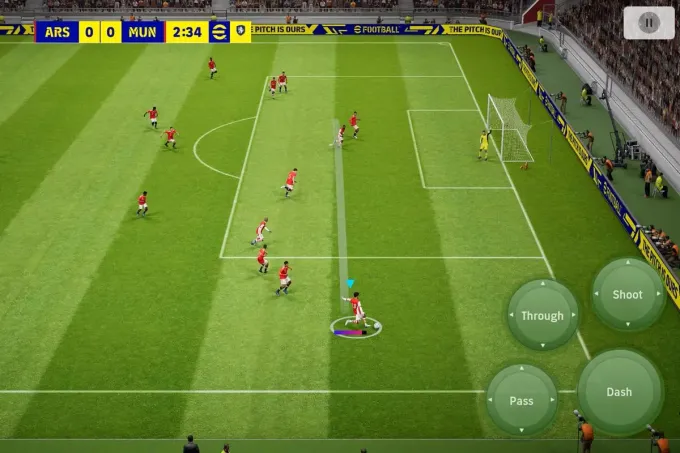 About GameLoop
As a brand-new game emulator launched in 2018, GameLoop entered the global market and became the best android emulator for brand recognition. With GameLoop, users can download and use hundreds of mobile games and applications on PC for free. After rebranding from Tencent Gaming Buddy to GameLoop in 2019, we hope to support not only mobile games, but also PC games and web games.
Now GameLoop has over 50 million monthly active users around the world and distinctive categories including classic First-person shooting game (FPS), Multiplayer Online Battle Arena Games (MOBA), Auto Mobile, Role-playing game (RPG), Arcade and more. With unique game sources, GameLoop is the Official android emulator for PUBG Mobile, Call of Duty Mobile and Arena of Valor. So far, there are over 1000 most popular games provided in GameLoop.
Providing self-innovated AOW engine, exclusive payment, security, and accelerator solution, together with resourceful multi-platform games, live, video, voice-social system, and news steam, GameLoop aims to give one-stop game service to both players and game developers.
How to download GameLoop
Search for GameLoop on the search engine, or click here to go directly to the official website.(https://www.gameloop.com)
If you have problems during the installation, you can go to the Support Center.(https://www.gameloop.com/support)

How to download eFootball™ 2022
Step 1. Launch GameLoop and search eFootball™ 2022 on GameLoop.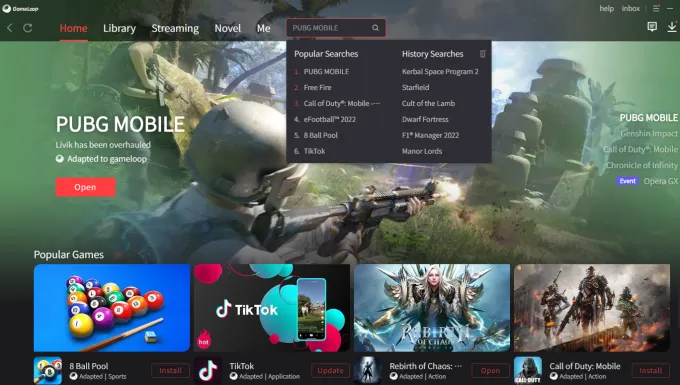 Step2. Find the game you want to download and click the install button to download and install it.

Step3.The emulator will automatically launch and install the game. After a few minutes, you will be able to play eFootball™ 2022 on PC with Gameloop.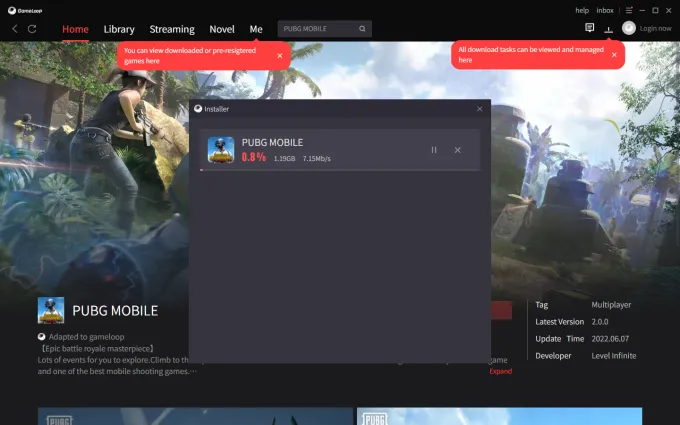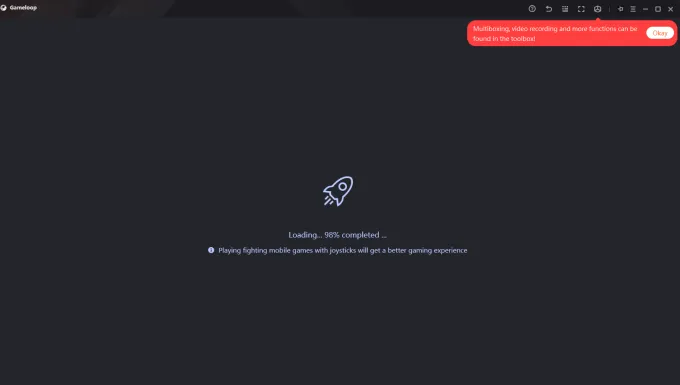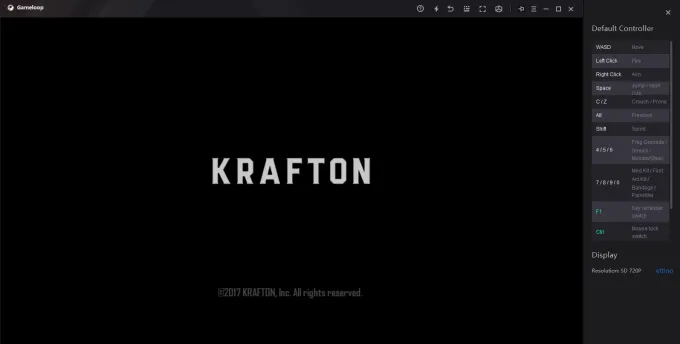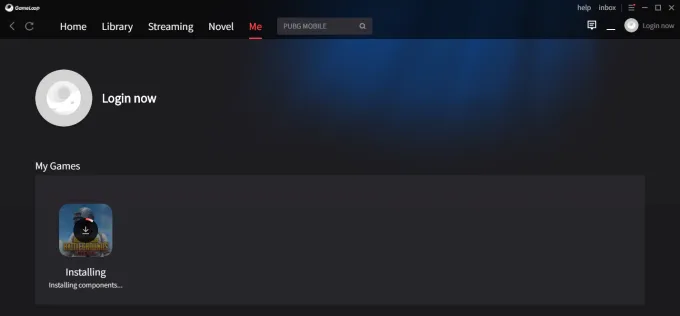 Emulator settings
Open the settings menu of Gameloop. in the settings window, you can customize the game resolution, window size, model settings, update screen recording, screen capture position, etc.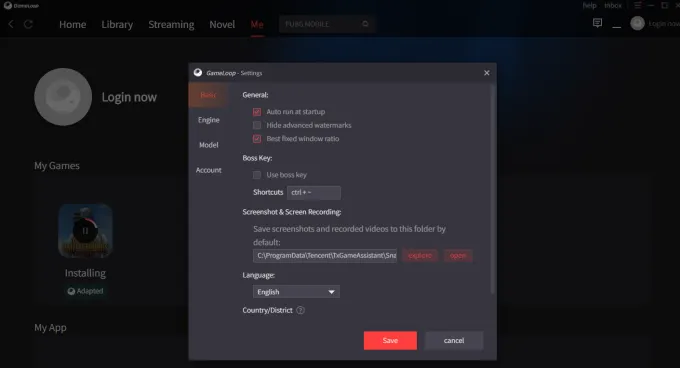 Multi-window and other game settings
Find the multi-window button, click it and open multi-window.

Enable emulator recording settings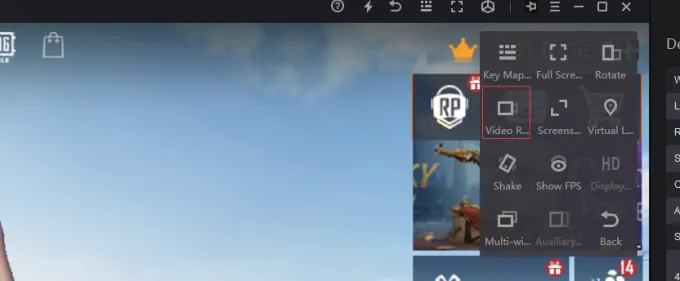 Emulator key mapping setting
Click F1 to open the emulator keys mapping.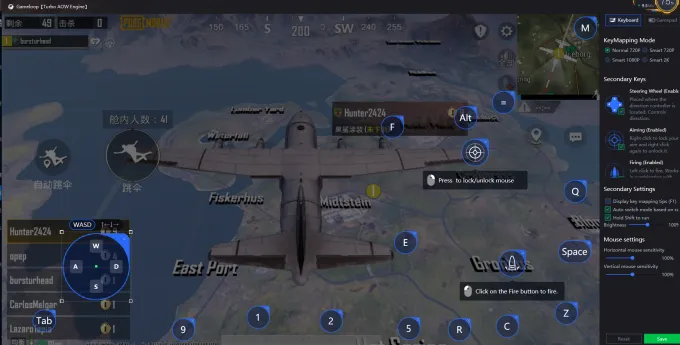 Open the toolset to enable Full Screen, Video Recording, Screenshot, and Virtual Location.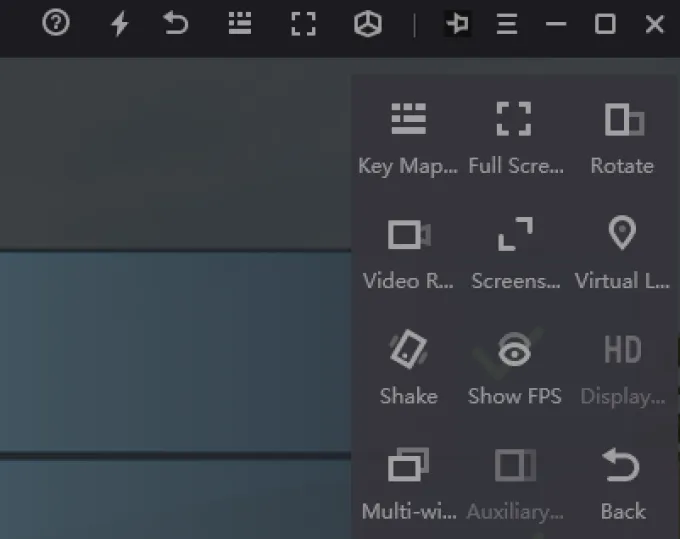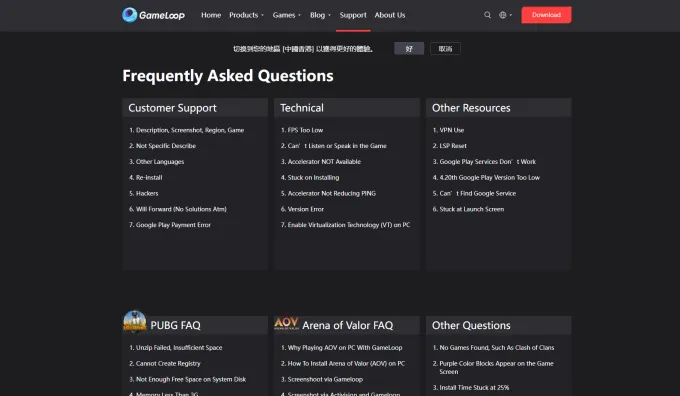 Klicken Sie zum Installieren