Special Forces Group 2
2023-05-31

Download
Table Of Contents
How Does it Work
About Weapons and Operators
How Many Maps Does it Have
How to Play Special Forces Group 2 on PC
Is Special Forces Group 2 Worth Playing in 2023
Special Forces Group 2 is a first-person shooter game mode that was created by the Russian gaming company ForgeGames. The first version of the game was released in early 2016, and was very successful right away, thanks to its already well-known previous version of the game, Special Forces Group 1. In fact, the game not only managed to reach and exceed one hundred million of installations on the Play Store platform, but started the development of the next version, namely Special Forces Group 3.
How Does it Work
Special Forces Group 2 certainly stands out for its countless game modes. In total, in fact, there are nine game modes, available for both single-player and multiplayer modes.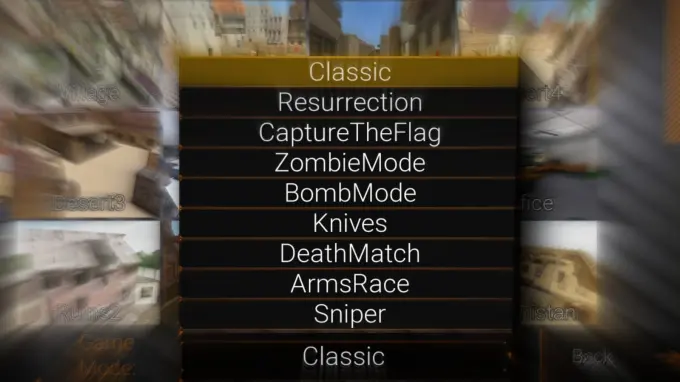 Classic: This is the most played mode of Special Forces Group 2. The match consists of two opposing teams. The aim is to make your team win by staying alive last. In fact, unlike the other modes, once you've killed you won't be able to re-enter the match until it's over. However, you will still be able to observe your team with the hope of winning the match!
Deathmatch: In this game mode of Special Forces Group 2 there are two opposing teams. In this case not only will you be able to kill the enemies of the other team, but you will have the possibility to injure and kill your team allies as well! Be careful not to fire friendly, otherwise you will lose a lot of kill points. If you get killed during the game, you will have the option to respawn and continue the game with your team. At the end of the game mode, there will be only one winner, the same one who has scored the most points.
Resurrection: Game mode that always consists of two opposing teams. In this case, if you are killed you will have the possibility to respawn in the game and help your team. The team that manages to get the most kills once the match time runs out wins.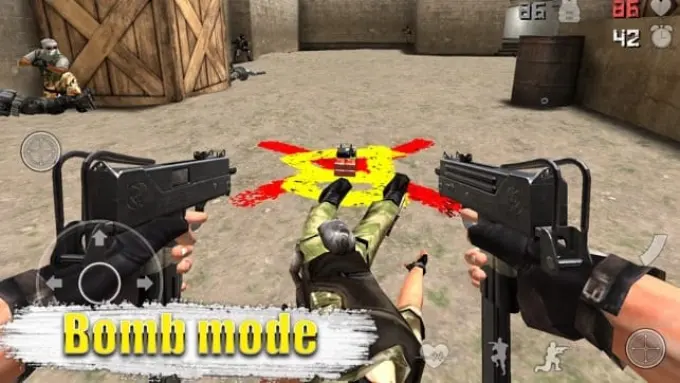 Bomb Mode: In this game mode of Special Forces Group 2 there are two teams, terrorists and anti-terrorists. The purpose of the terrorists is to detonate the bomb, while the anti-terrorists will have to defuse it. At the beginning of the game mode the bomb will be randomly awarded to one of the terrorists, and if he dies, the bomb must be taken by someone else who is part of his team. Furthermore, once killed, you will not be able to return to the game mode until the match is over. Inside the map there are two points where the bomb can be activated, which are marked by the symbols A and B.
Capture the Flag: Famous for its two flags, one red and one blue. In this case, the team will have to steal the opponent's flag and bring it to their base. The winner is the team who manages to bring the flag into the shelter three times during the game mode. Be careful though, if you are killed while having the opposing flag, you will need to recover it before the opposing team does, otherwise the flag will return to its original place!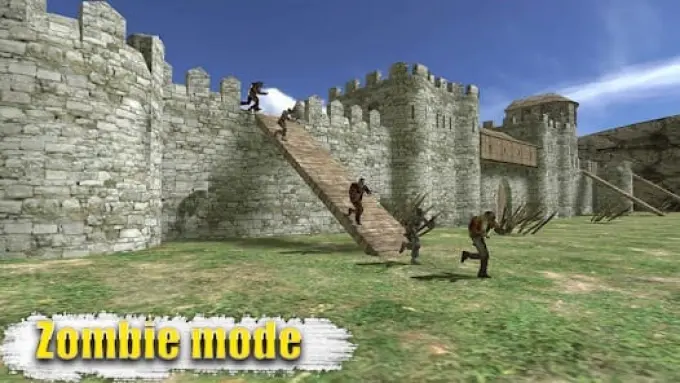 Zombie Mode: A real survival fight mode between zombies and humans of Special Forces Group 2. Initially there will be only one zombie, whose ability will be to turn humans into zombies themselves! How to survive? Humans will be equipped with a weapon with limited shots, and it will be enough for even one to survive for the entire team to win. So be careful who you shoot, because once the shots go off, you'll be completely vulnerable!
Arms Race: An immersive weapon game mode, where the winner is whoever reaches the final weapon, a magnificent knife. In this mode, for every two kills you will be given a new weapon. The player who reaches twenty kills, will win the game! In this case there are no team.
Sniper: Are you a sniper lover? Then this mode of Special Forces Group 2 is for you! Kill your team's opponents with your custom sniper, and get the ultimate victory. But be careful not to get killed, even one shot is enough and you'll have to wait for the next match to start!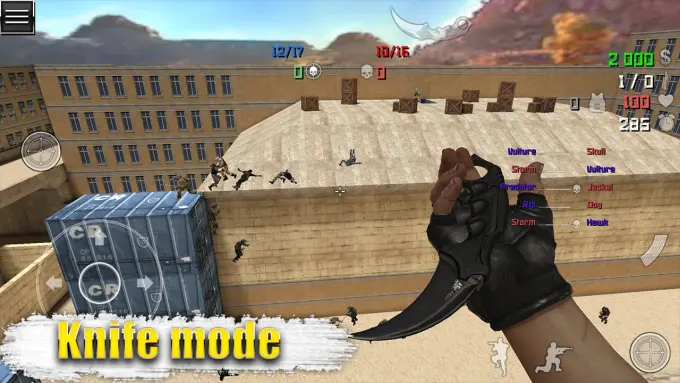 Knifes: A real war between teams and knives! In this mode not only will you not be able to use any other weapon except your one knife, but if you die you won't even be able to get back into the match! The team that kills the other wins the game.
About Weapons and Operators
Within Special Forces Group 2 you will be able to try out the immense arsenal that the game offers you. In fact, in addition to being characteristic for its various game modes, it is also particular for its weapons! Especially with regards to their types.. In fact, there are specific categories of weapons such as: assault weapons, heavy weapons, machine guns, shotguns, sniper rifles and especially knives. You will have the opportunity not only to use them, but also to modify them by changing their colors and making them one of a kind!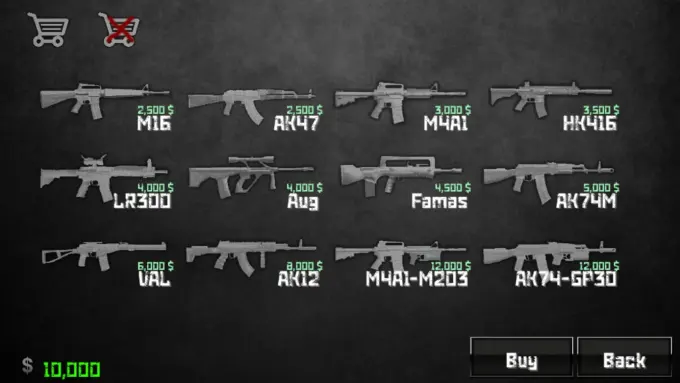 At the start of each game mode you will be allowed to buy weapons through the Shop of Special Forces Group 2. Players on the same team can swap weapons. In this case, the more kills you make, the more money you'll get to unlock more and more expensive weapons. Be careful though, if your team loses, you will lose some of the money you have acquired!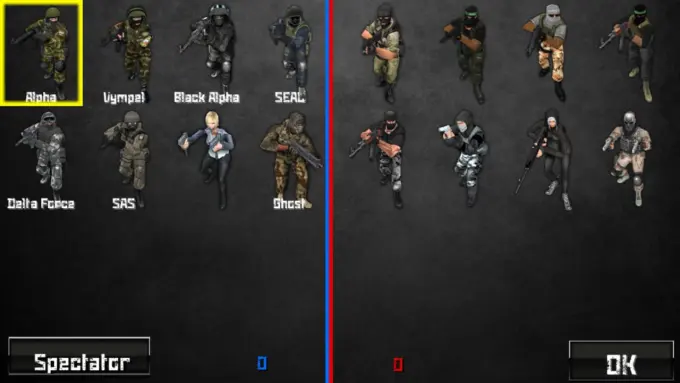 As for the operators, at the beginning of each game mode you will have the possibility to choose whether to join the terrorist team or the anti-terrorists team. Based on your choice, you will have the opportunity to choose numerous skins, all of them absolutely free!
How Many Maps Does it Have
A unique feature of Special Forces Group 2 concerns its maps: in total there are 32 maps, all unique and different from each other. This peculiarity makes each mode unique in its kind, where players can indulge themselves by playing in real suggestive environments!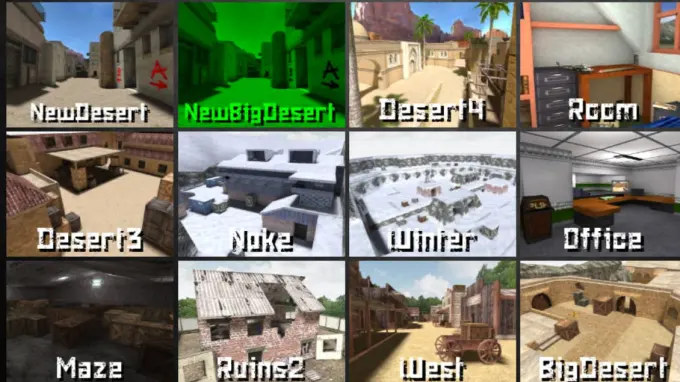 In fact, you will be able to fight with your team in the middle of the desert dunes, or in the middle of the ruins of an ancient temple. If, on the other hand, you are someone who prefers winter, you can play in the snow! Furthermore, as in any game, players become attached to specific maps of the game Special Forces Group 2! In this case, in fact, the most popular ones that you could try are: Nuke, Desert, West and Office!
How to Play Special Forces Group 2 on PC
Are you a fan of Special Forces Group 2, but think you can only play it on your phone? Well you are very wrong! In fact, as many already know, you can now play it from your PC too! Don't you believe it? What if I told you that it's possible thanks to one of the most innovative emulators of 2023? Exactly, I'm talking about GameLoop.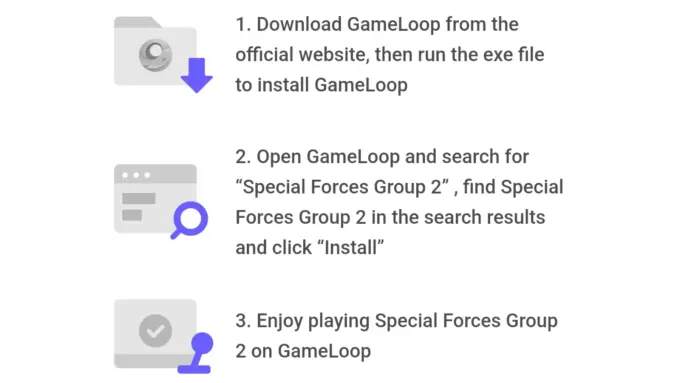 In fact, with this fantastic emulator, you will be able to play Special Forces Group 2 exactly as if you had it on your mobile phone! And fear not, thanks to GameLoop you will be able to play from your PC in a super fluid way. What are you waiting for? Immerse yourself in the world of GameLoop! If you haven't installed it yet, you can do it by clicking here. If, on the other hand, you have already downloaded it to your PC, just look for it in the GameLoop search bar, download it and have fun with your friends!
Is Special Forces Group 2 Worth Playing in 2023
If you are a lover of first person shooters, then you must not miss the opportunity to try Special Forces Group 2! In fact, the game offers many entertainment possibilities through the various modes, and the immersive maps. Also, consider the fact that you can play with your friends: unlike many other shooting games, you will also have all the game modes within Private Matches! Pick your gear, line up for battle, help your team and show what it's like to be a gamer!
Cat Mart: Building a Feline Empire, One Meow at a Time

2023-08-02

Gunstars - Battle Arena: Unleash Your Inner Warrior and Dominate the Arena

2023-07-28

Indus Battle Royale: Conquer the Ancient Realm of Warfare

2023-07-28

The Lord of the Rings: Rise to War - A Legendary Journey through Middle-earth

2023-07-27

Merge Mansion: A Magical Blend of Puzzles and Mysteries

2023-07-27
Klicken Sie zum Installieren