Top 10 PUBG Mobile and Free Fire Teams in the World for July 2021
2021-07-18

Garena Free Fire: Booyah Day
Download
Top 10 PUBG Mobile teams
PUBG Mobile is perhaps the world's most popular battle royale game. The game, which was released just over three years ago, quickly attracted the interest of gamers all across the world. Professional players and squads have been competing in regional tournaments to qualify for the coveted world leagues, further enhancing the competitive scene's prominence. Following its initial launch, PUBG Mobile has evolved into an esports rather than merely a mobile game. PUBG Mobile esports has spawned an esports ecosystem that includes PMCO, PMSC, PMCC, PMWL, PEL, and a slew of more competitions.
Today, we'll take a look back at our top 10 PUBG Mobile team rankings for the month of July to see which teams outperformed others.
#10 1218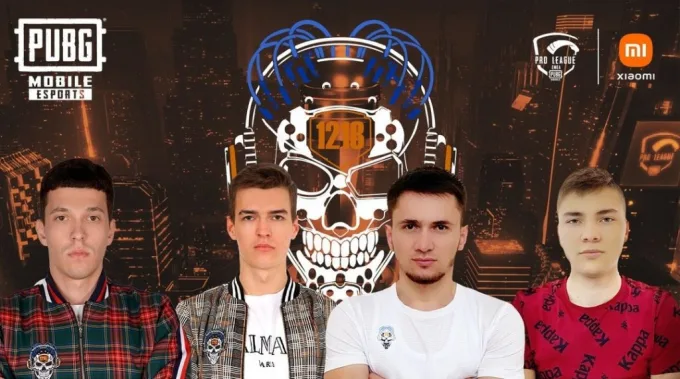 1218 is a CIS based Esports Organization that joined the PUBG Mobile Esports scene during the Europe Finals of 2020 Spring Split. This team has risen up to the top spot of the world ranking in very less duration. They Secured 3rd spot in the PMPL EMEA championship, on top of that Team 1218 was also the runner-up of PUBG Mobile Pro League – Season 1 2021: CIS Finals.
#9 The Infinity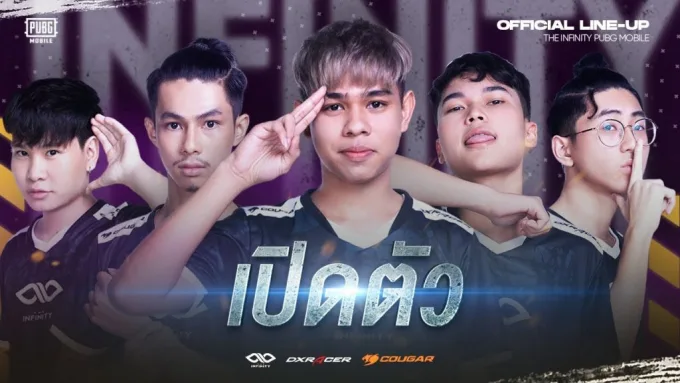 This team from Thailand has recently gained attention after winning PMPL south Asia Championship season 3 and also earned 30k USD prize money. With four chicken dinners and nearly twice the kill point, this team finished the first position with an over the margin of more than 50 points from runner up. They have also shown pretty decent performance in Pubg Mobile Pro League Thailand by securing second and third rank in League and final stage.
#8 Frag – Gunz Official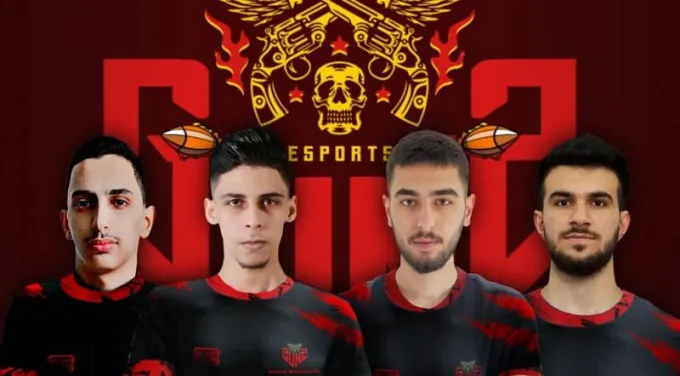 Frag Gunz Official is a PUBG Mobile Team from Iraq who played for Gunz Esports. This is one of the most dominant teams in the Middle East and Africa region. This team has recently secured the 2nd spot in Pubg mobile Pro league: EMEA championship. Frag Gunz is also the winner of PMPL Arabia and they were also champions of PMSC Arabia back in 2020.
#7 Team Queso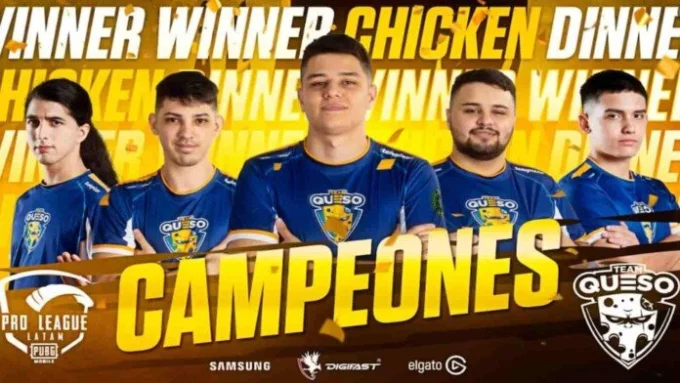 Team Queso is a professional esports organization based in Spain. Lvaro "Alvaro845" Gonzalez formed the squad in 2017, and on March 26th, Team Queso debuted in PUBG Mobile. This squad from the Americas is one of the oldest organizations still active in the Pubg Mobile Esports scene. Team Queso has shown itself in a number of major tournaments, including the PUBG Mobile Pro League – Fall Split 2020: Americas finals and the LATAM finals.
#6 Alpha 7 Esports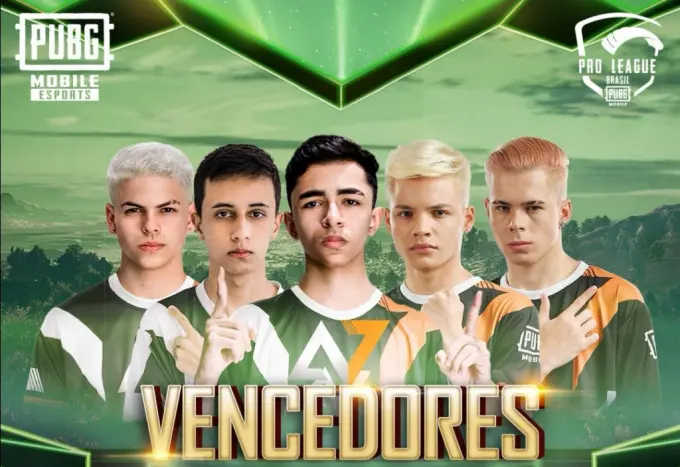 A7 eSports is one of the largest PUBG Mobile organizations in Brazil, they enter PUBG Mobile Competitive in July 2020. Big stars like Carrilho and SenaTexa will join the team in January 2021. Team A7 esports has secured the first position in PUBG Mobile Masters League S13 – Americas Edition and finished top 5 in PUBG Mobile Pro League – S1 2021: Americas Championship.
#5 Ghost Gaming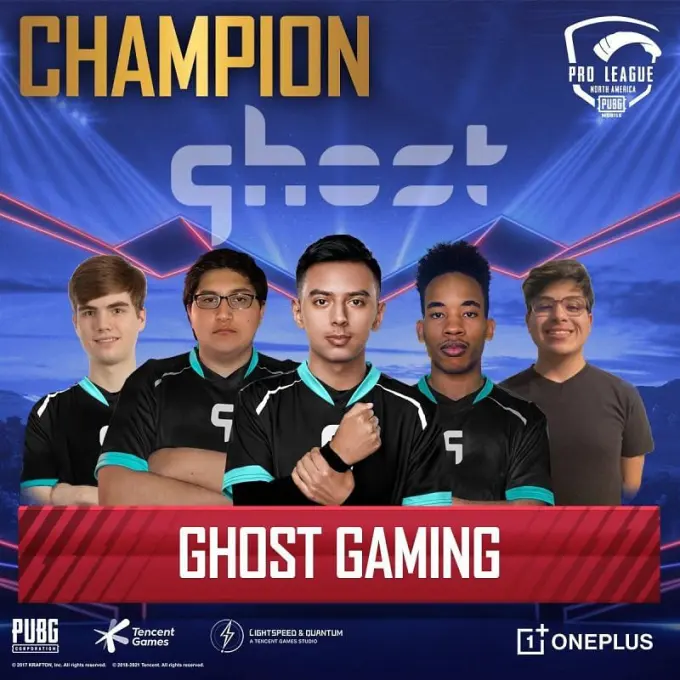 Ghost Gaming is an Atalanta-based Esports organization that recently entered in PUBG Mobile eSports by signing the Ex roster of Tempo Storm. They have shown an unbelievable performance in their regional PMPL where they have secured the highest numbers of points in the regular season of PMPL 2021 Spring Split.
#4 Natus Vincere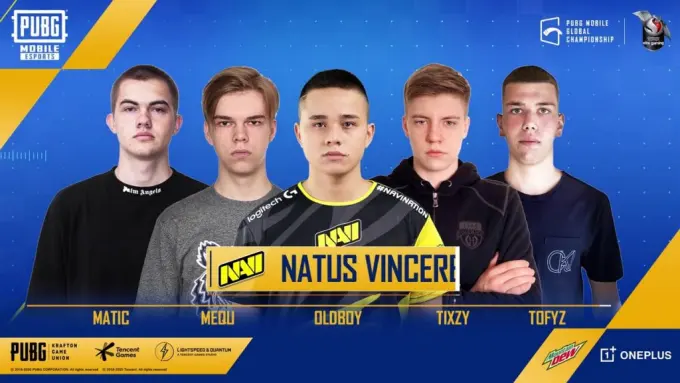 Natus Vincere is a well-known Ukrainian multi-game esports company. They joined PUBG Mobile in October 2020, signing prominent names like OldBoy and Glory as managers. Navi is, without a doubt, one of the most reliable teams in the EMEA area. They recently won the PUBG Mobile Pro League – S1 2021: EMEA Championship and received a prize pool of $40,000 USD. They also finished fourth in the Pubg Mobile Global Championship season 0 finals, defeating big names like Bigetron RA and RRQ Athena.
#3 Nova Esports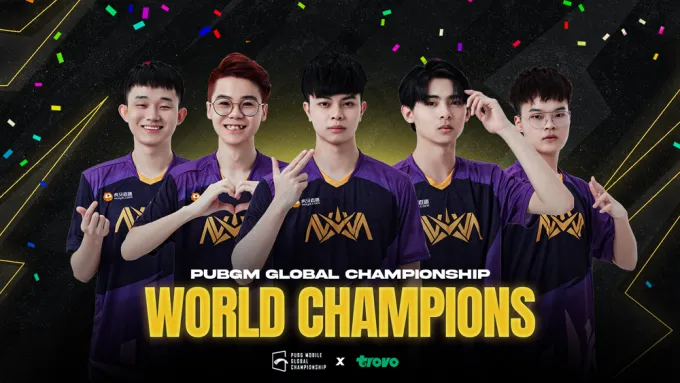 Nova Esports, also known as Nova XQF, demonstrated their promise by winning Season Zero of the PUBG Mobile Global Championship (PMGC), PEL Season 2. Nova Esports has been one of the most successful teams in the history of PUBG Mobile Esports. Nova ESports is one of the most established PUBG Mobile Esports teams. They first gained attention after the global finals of the PUBG Mobile Club Open: Spring Split 2019. There was no turning back after that, as the team went on to win some of the most prestigious PUBG Mobile events.
#2 Zeus Esports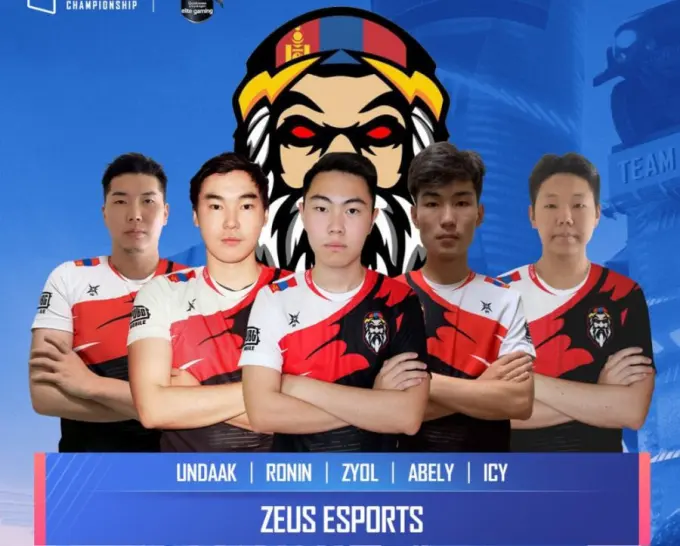 Zeus Esports was once a part of the PMCO's wildcard area but has subsequently been relocated to the South Asian pro league. Godless, Zyol, Abely, Icy, Ronin, and Undakk are among the pro players who performed admirably at the PMGC Season 0 Finals. They qualified for the Global Championship by winning the PMCO Wildcard regular event. They finished third at PMGC and were awarded a staggering reward of $100,000. This team has established itself on the top PUBG Mobile teams list in very few time.#1 Team Weibo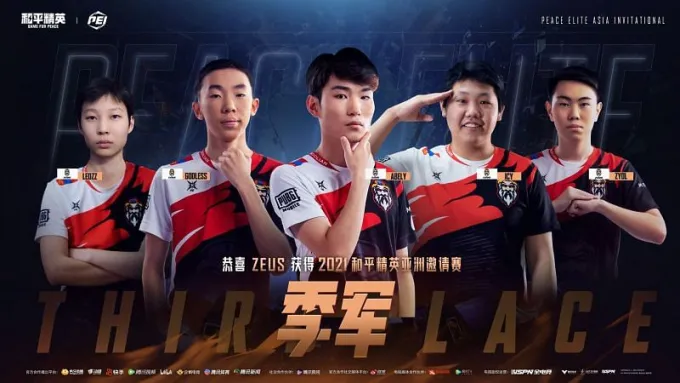 If you follow Pubg Mobile Esports for a long then you have heard about ELG gaming. This team was the winner of PMCO 2019 Berlin defeating XQF (Now, Nova Esports). This same team has been acquired by Weibo – a Chinese microblogging website (like Twitter) and now known as Team Weibo. This team is not less than Nova Esports in terms of consistency. Team Weibo secured the first rank in Peacekeeper Elite League 2021 Season 1 and Peacekeeper Elite League invitational.
Top 10 Free Fire teams
Free Fire is one of the most popular battle royale games today. The game has seen amazing growth in recent years where the number of downloads rapidly grown. The game has also grown its esports ecosystem featuring the top players and organizations. The players have been competing in regional tournaments to qualify for the coveted world series, further enhancing the competitive scene's prominence. Free Fire esports has spawned an esports ecosystem that includes various regional esports tournaments such as MCP Majors, FFIC, Arab League, LBFF, and many more competitions.
Now, we'll take a look back at our top 10 Free Fire team rankings for the month of July to see which teams outperformed others.
#10 Team Aze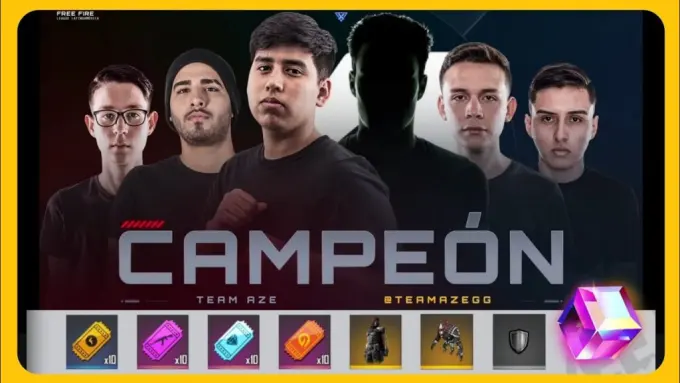 Team Aze is a Free Fire-focused esports organization based in Mexico. By recruiting Bnitez, Comp4r3s, Ayala, Dioxzy, and L-G4NG, this team entered competitive play in February of 2020. The roster of this team, on the other hand, has been through a roller coaster of changes. Team Aze took first place in the FFL Latinoamerica 2021 Opening and seventh place in the FFWS 2021 Singapore.
#9 Burst the sky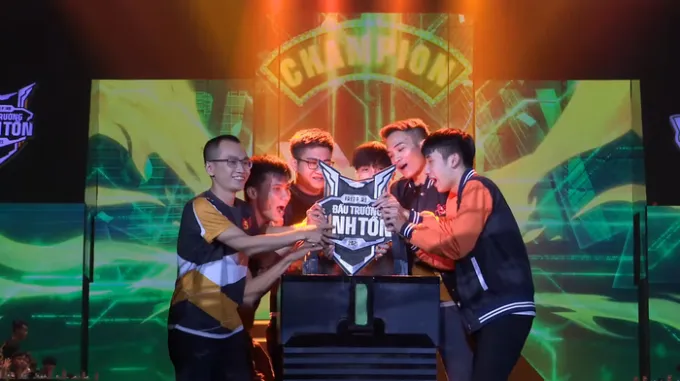 Burst The Sky is a Vietnam Free Fire squad that is part of Smart eSports Company Limited (which also owns Percent eSports), a Vietnamese eSports organization. By signing Comdem, Shin, Beo, Loyal, and Ultimate in August 2020, this team was ready to compete. Burst The Sky was the Spring winner of Arena of Survival 2021 and placed sixth in the Free Fire World Series 2021.
#8 Team Elite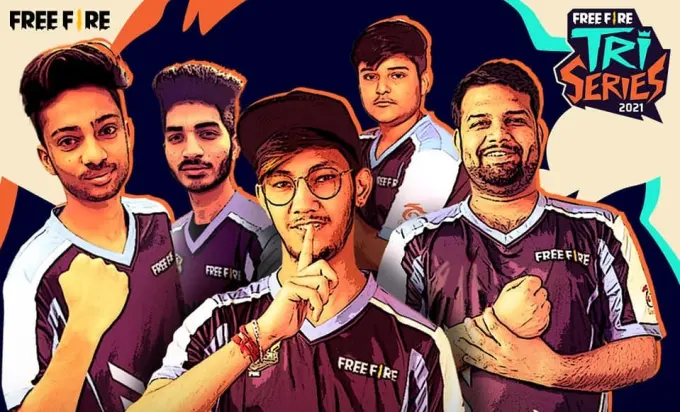 Team Elite is an Indian Freefire esports team that was founded in August 2020 by some of India's most well-known figures in the Freefire esports industry. By placing second in the Free Fire India Championship 2021 Spring, this team earned a spot in the FFWS 2021. However, as the Coronavirus Pandemic worsened and the number of cases climbed at an alarming rate, the Singapore government decided to limit visitors from India, therefore disqualifying this team from competing. They did, however, win a large sum of money.
#7 HQ Esports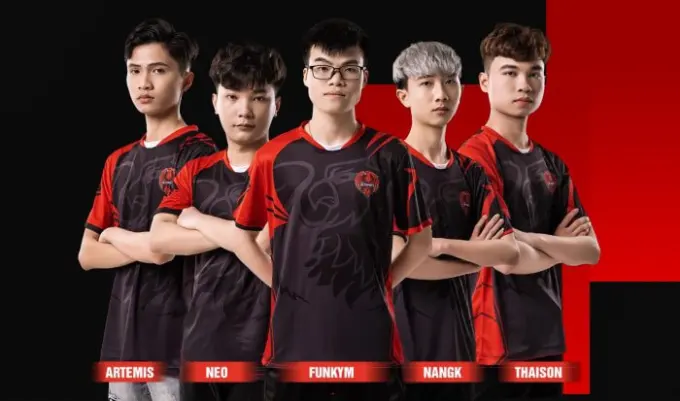 Vietnamese HQ Esports made it to the Free Fire World Series 2021 Play-ins after taking the runner-up position in the Arena of Survival 2021 Spring, which was won by Burst the Sky. The team secured third place in the World Series Play-ins, with 83 points, after 1 Booyah and 37 kills. The team holds a great potential to be one of the winners of the FFWS 2021 finals.
#6 First Raiders Bravo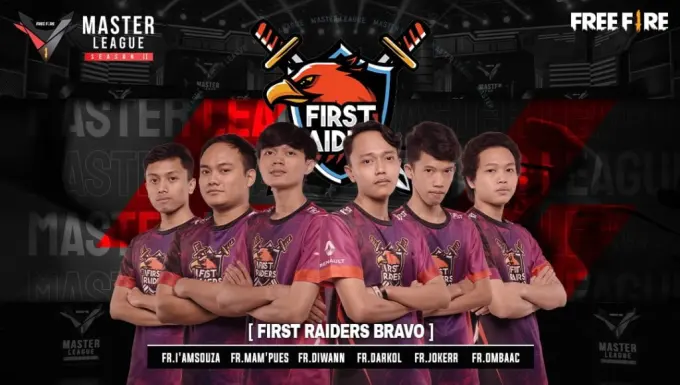 The team was formed in August 2020, quickly conquering challenges in Indonesia. This squad is considered a dangerous and very consistent team in terms of their performance. First Raiders Bravo qualified for the tournament by finishing at the runner-up position of the Free Fire Indonesia Masters 2021 Spring, which was won by EVOS with only two points advantage. They are also table-toppers of the Play-ins stage.
#5 Silence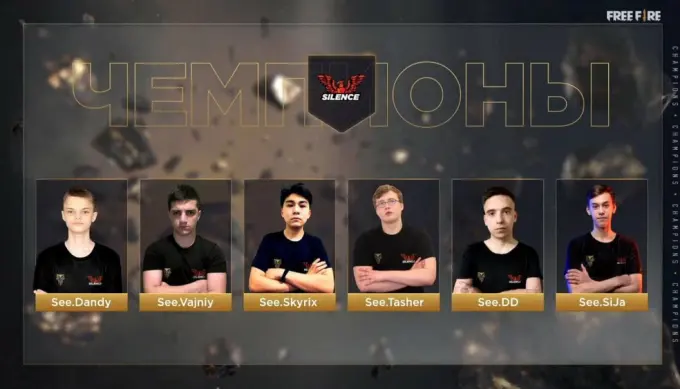 Formed in 2020, the Russian Silence has shown itself to be one of the strongest teams in the global competitive landscape of Battle Royale (Free Fire). This team is one of the strongest candidates for the title of the Free Fire World Series 2021. This team entered the finals of the World Championship after winning the second title of the Free Fire Pro League CIS.
#4 Evos Esports ID
Founded in 2016 and today presenting in other mobile esports too. This team is the first world champion. This Indonesian organization signed with Capital Esports and joined Free Fire in 2019 with the name of EVOS Capital and came out as an ultimate winner. The organization secured itself in the World finals after a consistent and successful campaign at the Free Fire Indonesia Masters 2021 Spring.
#3 Fluxo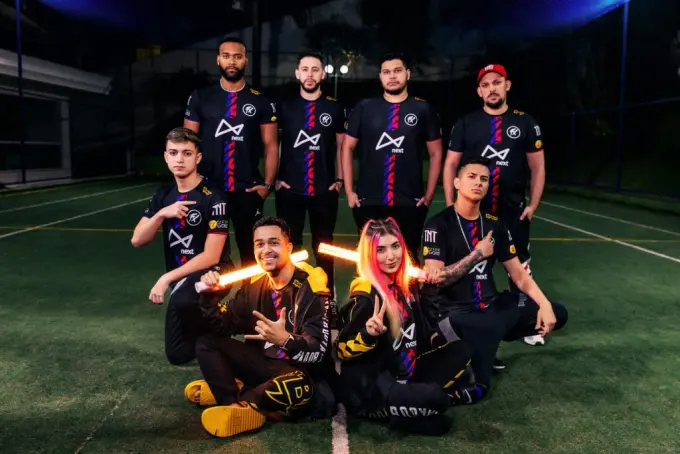 Fluxo is a Brazilian Free Fire team created by Nobru and Cerol on January 18th, 2021. Bruno "Nobru" Goes, the most popular Free Fire athlete and content creator in the world, has launched a company named "Fluxo Esports" with Free Fire originator "Cerol". This team earned the first spot in Liga Brasileira de Free Fire 2021 (LBFF) and secured a spot in Free Fire WorldSeries 2021 Singapore, where this team finished 4th position with a massive $100K as the prize.
#2 EVOS Esports TH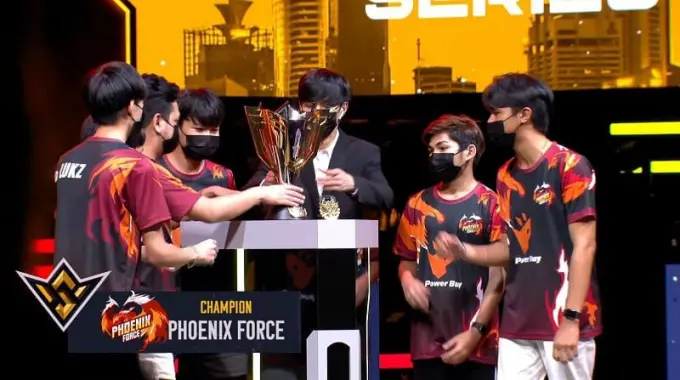 EVOS Esports TH is a Thai division of EVOS Esports, an Indonesian-based South East Asia gaming organization. When it comes to their accomplishments, which are rather remarkable, especially in the year 2021. This club won Season 4 of the Free Fire Pro League Thailand and earned a spot in the FFWS in 2021. In FFWS 2021, they completely dominated the last day by securing four booyahs in a single day. Today they are known as one of the toughest teams to faceoff.
#1 Loud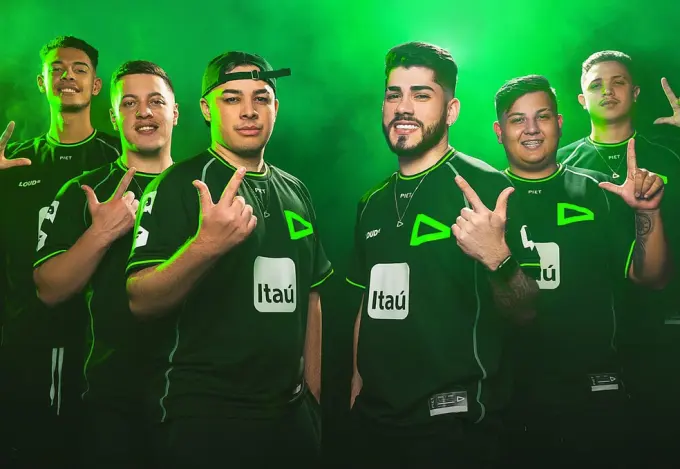 The Brazilian team secured second place in the play-ins and joined others in the final of the competition in Singapore (Free fire World Series 2021). Despite showing an Incredible game in the first 2 days, they could not carry forward their momentum on the final day and ultimately finished the 2nd spot with total prize money of $ 250 K. However their consistency lead them to the topmost Free Fire team in the world.
By ASHISH JHA