Tencent Gaming Buddy (GameLoop) | Play PUBG Mobile in PC Today
2021-11-10

Download
If you are on the lookout for the best emulator to play PUBG mobile on your computer, then you have come to the right place. Tencent Gaming Buddy has been rebranded as GameLoop in the year 2019. But to this day, it remains the go-to emulator to play any Android game on PC.
What is Tencent Gaming Buddy?
Tencent Gaming Buddy, now rebranded as Gameloop is an Android emulator fully developed by the expert teams from Tencent. Tencent is known for some of the popular games developed by them like, Mobile legends, PUBG mobile, and much more.
With Tencent Gaming Buddy installed on your computer, you can play a wide range of Android games, directly from your computer. Users also get to enjoy various tweaks that can not be done on many smartphones, giving players an edge on each game.
How to install Tencent Gaming Buddy (Currently known as GameLoop)?
There are many emulators options on the market. But what makes Gameloop (previously known as Tencent Gaming Buddy) unique is its optimization for PUBG mobile. Moreover, the overall process of installing the emulator is easier than ever.
To start the process, simply visit the official GameLoop website. Once you are inside the website, you can simply download GameLoop from the download link shown in red.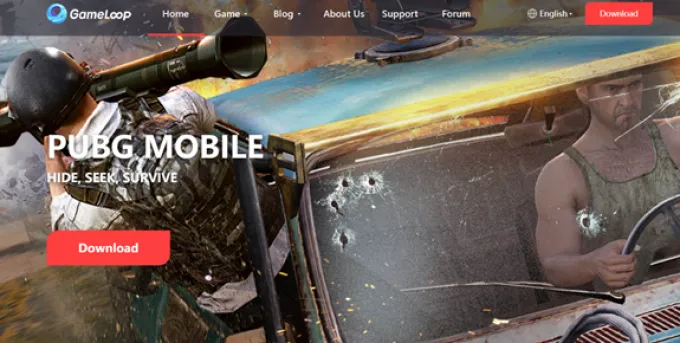 Once GameLoop is downloaded, it will automatically start the process of downloading the game files you need, in order to play PUBG mobile on PC.
Game Tab
Once you installed the GameLoop client, you can choose to create an account. Once you created your account and signed in on the client, you can install many other games like:
· Pokémon Unite
· Call of Duty Mobile
· Free fire
· Arena of Valor
· League of Legends wild rift
· Genshin Impact
And much more.
You can also search from the list of over 1000 Android games, according to the genre of the game.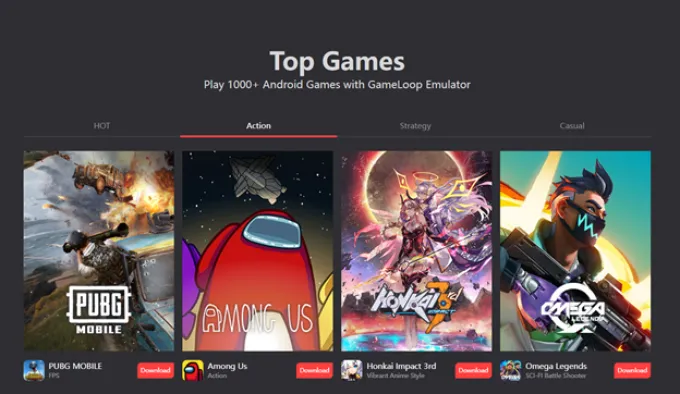 Tencent Gaming Buddy Emulator for both low end and high-end PC
One of the most frustrating things to deal with when it comes to playing Android games on PC is a slow emulator. But with Tencent Gaming Buddy, aka Gameloop, you can play all your games on your computer regardless of the hardware.
The emulator is designed to run in both low-end computers as well as high-end PCs. With Tencent Gaming Buddy to the mix, you do not have to worry about your computer configuration anymore. But keep in mind that, the FPS you get in-game will depend fairly on your computer hardware.
Easy to use interface
Another great thing about the PUBG mobile emulator is its clean and minimal interface. Even with so many options and features, you do not need the technical know-how to get started with the software.
The interface is very easy to use, self-explanatory, and provides a hassle-free experience. Even beginner mobile gamers who have little to no experience with Android emulators for pc, can get started and play their favorite game in a matter of minutes.
The user can also personalize the gaming experience with the configuration settings and make the layout of each game according to their preference.
Features of Tencent Gaming Buddy
Tencent Gaming Buddy, also known as GameLoop is one of the most versatile Android emulators for PC. The emulator offers many features that allow you to enjoy your game at its maximum potential and elevate your gaming experience to a new level.
Listed below are some of the noteworthy features of Gameloop.
-Gameplay recording
If you are looking to make tutorials of your favorite game, make gameplay videos, or other gaming content, then no more installing third-party recording software.
You can now record your own gameplay from the emulator itself. As a result, you can stream your recorded games on popular streaming websites like Twitch, YouTube, or even Facebook.
-Multiple resolutions
A big part of your gaming experience depends on the viewing resolution of your game. The Tencent Gaming Buddy software allows you to quickly switch between HD, Full HD, Ultra HD, and other resolution options to make sure you enjoy the best gaming experience. The advanced graphics options can go up to 2k, depending on your computers. Also supports 3A masterpiece graphics.
As the emulator is also optimized for performance, you can play at better graphics with minimal delays.
Keyboard Control
The Tencent Gaming Buddy emulator offers you a wide range of keyboard control to play your Android games at your peak performance.
Listed below are the keyboard controls that you can use to play your PUBG mobile on PC.
Space- Jump.
W- Move forward.
S- Move backward.
A- Move left.
D- Move right.
Left mouse click- Use weapon.
Right mouse click- Scope.
Shift- Sprint.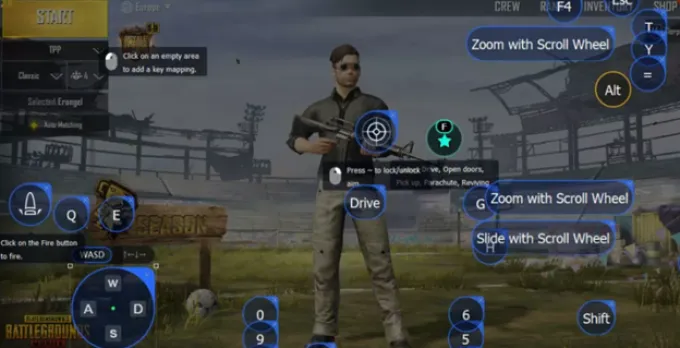 You can also adjust your controls in the settings of the emulator for a more personalized experience.
Final thoughts
If you are looking for the best PUBG mobile gaming experience on PC, then Tencent Gaming Buddy ( Currently known as GameLoop) is your answer. With lots of features, a hassle-free experience, and ultimate stability for your Android games, download Gameloop today.
PlayMods: The Ultimate App for Mod Games and More

2023-10-13

Playmods: A Free and Easy Mobile Game Platform with Tons of Game Mods

2023-09-20

PlayMods: Your Ultimate Gaming Platform to Modify

2023-09-13

Upcoming Android Games: What Critics Are Saying About the Latest Titles

2023-08-01

Our Picks On Best Story Based Games

2023-07-25