LoopCup Championship Sponsored by GameLoop: The First-Ever Tournament for Emulator Players
2021-12-02

Download
The gaming world is making excellent development in terms of activity and business, however, there are numerous capacity game enthusiasts who play their favorite games on emulator but aren't allowed to play most of the eSports tournaments and due to that, they don't get recognized on the state, countrywide and worldwide level. So, to bring that talent up in the eSports world, we at GameLoop came up with the idea of the LoopCup Championship! An epic tournament especially for emulator players.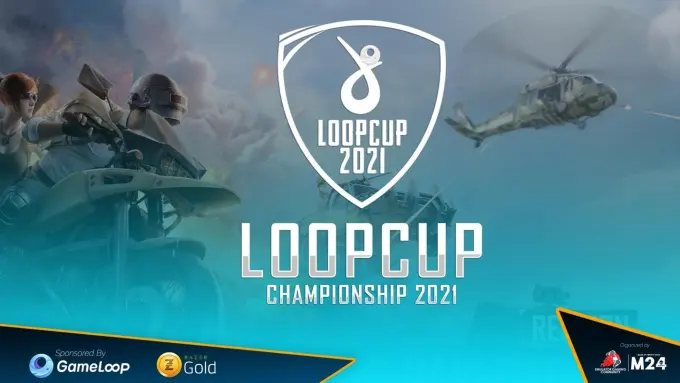 This energetic, exciting competition is sponsored by GameLoop and Razer, and organized by Emulator Gaming Community and M24 Esports. Wherein game enthusiasts from more than 30 countries participated and showed their talent.
This LoopCup Championship is the first tournament for emulator players. It started on November 18, 2021, and after its three stages Eliminators Round, Semi-Finals and Finals, it will end on December 5, 2021.
In this first official emulator tournament, 251 teams registered for the tournament from 31 different countries, and only 200 teams were selected to play the tournament. Some of the best emulator teams of PUBG Mobile who participated in the tournament were Team Pax Deorum, Team Invictus, Team BES, Team UZ Pro, and Angry eSports. From the Eliminators Round, 40 out of 200 teams qualified for the semi-finals of this epic LoopCup Championship.
There was a Streamers Battle in which the 15 best emulator player streamers fought for two slots of semi-finals. CAPLAN Plays, RANJHA Gaming, CAPITAN, BekJaan, K1ILZOR, D7 ROMEO, RAPTR FEROZ, KAIFALO, Sunny Executor, Sirius Gaming were some of them. As a result, there were 42 teams in the semi-finals and only 12 made it into the Finals.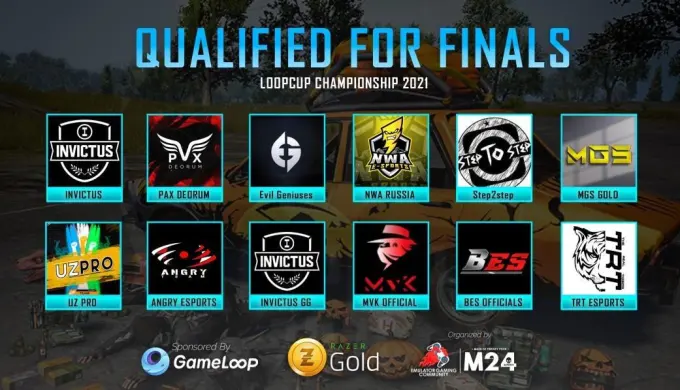 Moreover, the whole tournament was officially on-air on the social media platforms of GameLoop. Besides, the LoopCup Championship was also broadcasted by different regional influencers in which, Antony and Raydeen Streams from Russia, A.Gümüş from Turkey, and The Naqvi King and Diablo Gaming from Pakistan and eSports Empire from India are highlighted.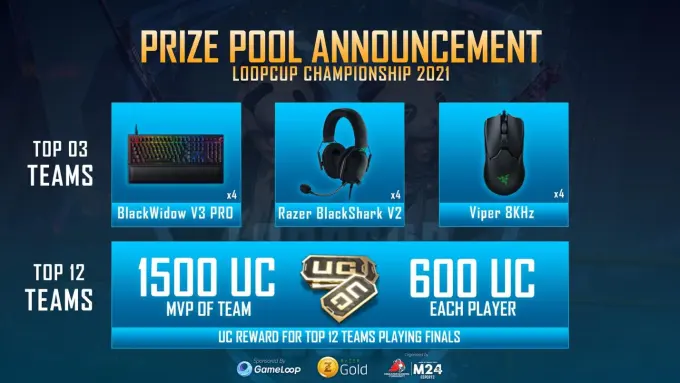 There was a huge prize pool for this tournament, which is one of the best things about the LoopCup Championship. The top 3 teams from the Finals were given Razer products which include BlackWidow V3 Pro, Razer BlackShark V2, and Razer Viper 8KHz. Also, a massive amount of PUBG Mobile UC was given to all the teams who were qualified for the Finals.
We at GameLoop, always try to add as much value as we can to the Gaming World and the Emulator Community. We are excited that, the LoopCup Championship will be continued and we will keep bringing LoopCup Championship of different games for our users. This will surely help the emulator players who were not able to show their talent to the world.