Gameloop Mobi, the Knockoff of Gameloop Official Website
2021-11-25

Download
In 2021, you can play mobile games on a PC or laptop. Emulators like GameLoop make it possible to play mobile games on PC.
If you are confused about gameloop.com and gameloop mobi, which website is original, gameloop.com is the one to go, and gameloop mobi is a knockoff.
If you download GameLoop from gameloop.com, you will have the official application, and this application is legal and safe to use. The GameLoop from gameloop mobi is not official.
For more details on what is GameLoop? You can see the review that we provide below.
What is GameLoop?
As we explained above, GameLoop is an Android emulator application that help you use applications from mobile devices on a PC or laptop. GameLoop emulator supports a wide-screen and cool graphics to insure your gaming experience.
At the beginning, users can only play games like PUBG Mobile. Along with the constant development and updates, you can now play a variaty of popular games such as Call of Duty, Mobile Legend, Clash Of Clans, Free Fire, and many more.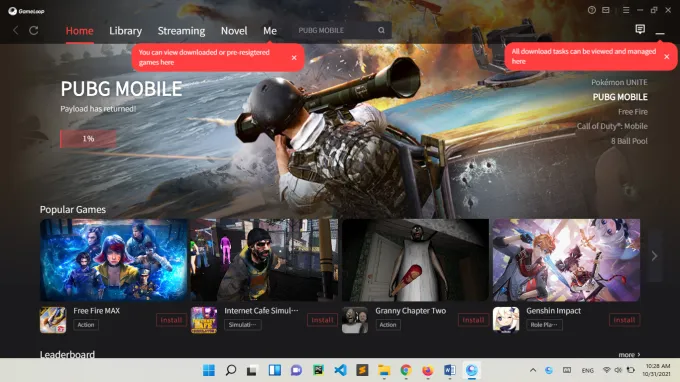 GameLoop also provide various versions of the games for your choice. For example, you can not only play Free Fire, but also play Free Fire ​​Max or Free Fire Mod APK. Playing games with max visual effect and high-resolution graphics on a bigger screen is very satisfying and fun.
If you still do not know if you should use GameLoop, here are some advantages of this emulator.
Advantages
As one of the emulators that are most in-demand by PC or laptop users, it has been popular for the following features:
Official Emulator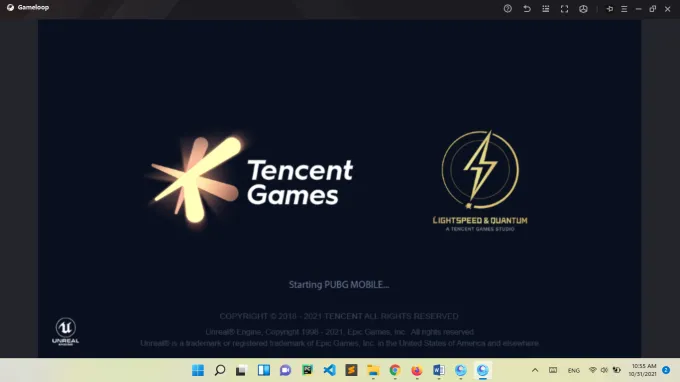 Gameloop Emulator is an official emulator released by Tencent, one of the developers who are already well-known among gamers. With this advantage, a lot of well-known games developped by Tencent are exclusive to GameLoop.
This emulator application also updates regularly; so that the existing bugs do not interfere with the game process that you are playing.
There are some knockoff website of the GameLoop, including gameloop mobi, the one we have been talk about at the beginning. The Gameloop application downloaded from its official website gameloop.com provides guaranteed security.
2. Easy Controller Settings
If you use this emulator application to play Android games, you can notice that the control settings will be easy. And you can adjust the control settings according to how you play. You can also set the controller at your time before starting the game. Each game has different controls, so you can adjust them according to your wishes.
3. Attractive Graphics
GameLoop can provide cool graphic satisfaction that is one of the best among emulators. You can also adjust the graphic display according to your taste and the PC specifications you have. High PC specifications are also very influential because they will provide a smooth game without problems.
4. Support Multiple Games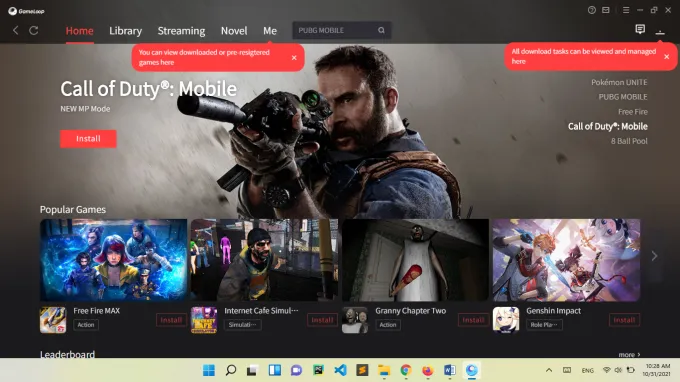 Not only can you play Free Fire or PUBG Mobile, but in this GameLoop application, you can also play various mobile smartphone games. Other games that you can play are Call Of Duty Mobile, Clash Of Clans, Mobile Legend, and many more.
Just find the game you want to play and then install it on the Gameloop. Super easy!
Don't forget to make sure you have sufficient capacity before you install the game.
5. Video Recording Features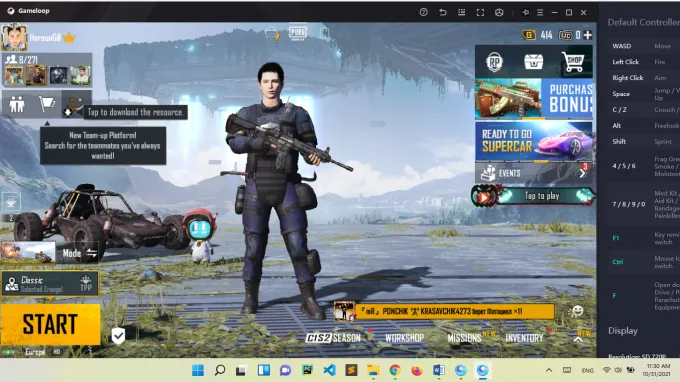 The Video Recording feature is very friendly and significant for gamers and also YouTubers. GameLoop also has this feature that so recording sources is still confinient. You can also create videos such as video tutorials or game stories in GameLoop.
Interested? Don't forget to skip gameloop mobi and visit gameloop.com.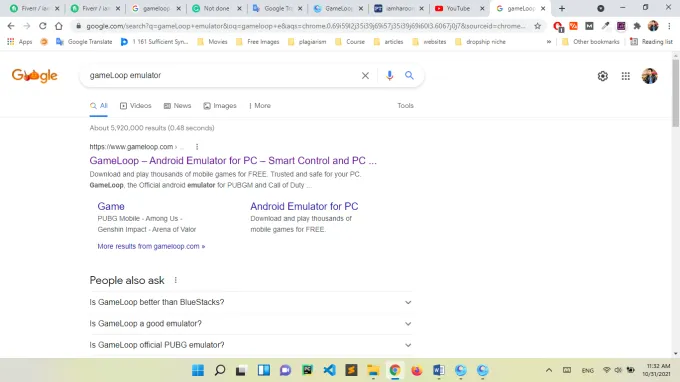 Requirements
1. Windows Operating System
Windows 7 to Windows 10 is needed to operate the system smoothly.
2. Processor Used
To get a smooth gaming experience, the processor that you must use is at least an Intel Core i3 or AMD with 2.0 GHz.
For the recommended processor, you can use a core i5 3.0 GHz processor.
3. Ram Capacity
The ram capacity you need to enjoy the game smoothly, so we highly recommend the ram specifications that you use are at least 4 GB.
If you want it even more smoothly, then you can increase the capacity to 8 GB.
4. Graphics Card (VGA)
So that you can run Gameloop without any problems, you must use a minimum VGA as what we recommend this time is Intel HD Graphic 4000 or NVIDIA Geforce GT 8600.
You can enjoy recommendations like this with low or medium graphics settings.
If you want to enjoy a better visual image, it is highly recommended to use a VGA from Nvidia Geforce GTX 660 or AMD R7 265, or you can use the version above.
5. HDD (storage) capacity
Storage space capacity is also one of the requirements to run the GameLoop emulator application; it must be sufficient.
For this, you only need to prepare enough storage space of 10 GB.
6. DirectX required
For this one condition, it is necessary when you want to play games. Because DirectX aims to support online gaming, you must need the right version of DirectX for your PC or laptop.
DirectX is also a collection of APIs that run to support the ongoing games you play; the recommended version is version 9.0.