5 Best Android Emulator for PC and Laptop
2021-11-28

Download
Best Android Emulator for PC – Android emulators are often used for various purposes. For example, application development and testing, even mobile games that want to play with a large screen. An Android OS user uses a Windows PC equipped with a keyboard and mouse. Therefore, the use of the best Android emulator is the most recommended thing.
For those who have never used an Android emulator, it is very significant even with that name. For that, you can follow the review below about some lightweight Android emulators that are very easy to use on PCs or laptops.

1. GameLoop Android Emulator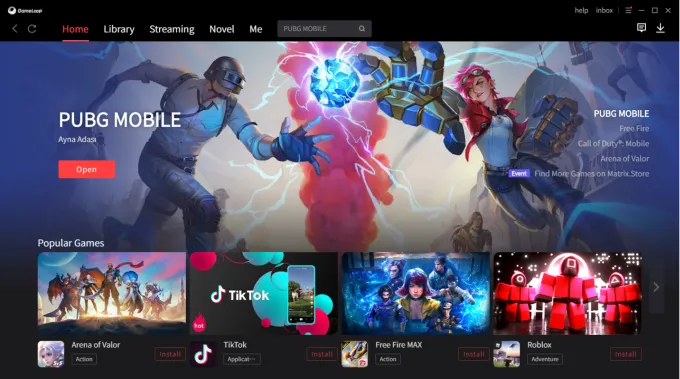 GameLoop, previously known as Tencent Gaming Buddy, has succeeded in becoming an Android emulator for PC with the highest ranking. The emulator's highlight is its official and exclusive support for PUBG Mobile, Free Fire, Call of Duty Mobile, and other Tencent games on PC. So if you are a fan of FPS games, GameLoop is the one to go.
Now, Gameloop is dedicated to Android games. Gameloop wants itself to be one of the best Android emulators for PC with Windows 10. The performance of gaming is smooth.
2. Bluestacks Android Emulator

Bluestacks also became one of the top Android emulators among Android users. You can download games from the PlayStore and its given store.
This application has also been supported by keyboard mapping that is not suitable when viewed from the side of the movement. The weakness of this Android emulator will be slow when doing activities.
3. NoxPlayer Android Emulator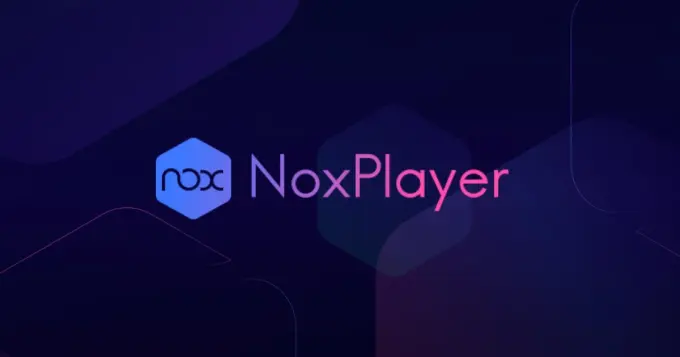 The next top Android emulator is NoxPlayer. The emulator is said to be very appropriate if used for Android applications, which of course, can add to your experience when playing games. This NoxPlayer Android emulator is also very suitable; if used to play big games such as justice league and even COD Mobile.
NoxPlayer itself will allow you to map keys to the keyboard as well as the gamepad. Even these keyboard keys are defined by their movements, starting from mapping shortcuts to swiping right.
Not only that, but you can also determine the utilization of the CPU and RAM in the settings options so you can get the best game results. If rooting Android is your focus, this is the best option. It will also make it easier to route virtual devices in less than 1 minute.
There is one big problem with using this emulator. It will put a lot of load on the system. That's why you can't use many other apps when using an Android emulator. You can use this emulator for Android at least Lollipop. It may be a concern for many people.
4. Remix OS Android Emulator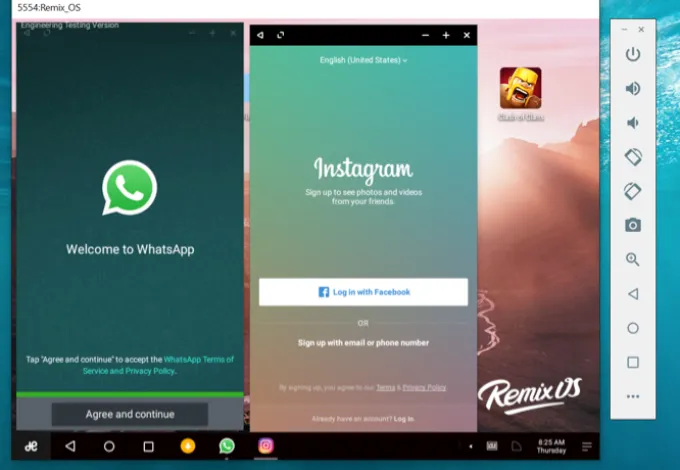 You know that this OS remix is ​​not like other Android emulators. Because when viewed from the whole, this Android emulator is an Android OS that can be used using the boot. Unlike other emulators that can install easily on Windows.
This remix house Android emulator is also a product of Jide technology, where the company is a startup from a former Google employee. You can also put this remix on the device on a USB and boot, then go to a computer or PC.
This Android emulator is great for productivity applications. But for heavy games, Remix OS is not recommended to be used.
5. ARChon Android Emulator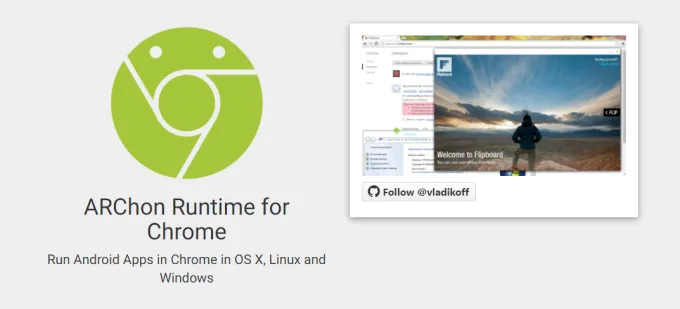 The last one is the ARChon Android emulator, where this Android emulator can be said to be very special. It can not only be used on Android applications but can also be used by Chrome OS.
This Android emulator is not recommended for hardcore gaming use but will be very good if used by productivity applications because it is so simple to access problems.
From the recommendations of the five best Android Emulator for PC above, you can choose the one that suits the game you want. You can be sure that your PC or laptop is running well when using the above applications. I recommend GameLoop to game lovers because it is one of the best Android Emulator for PC.