Ultimate Pokemon Unite Guide - 7 Tricks and Tips for Beginners
2023-03-20

Download
MOBA games are notorious for their unprecedented level of addiction and thrilling gameplay that keep players hooked for a very long time. Games like League of Legends and DOTA 2 have been ruling the MOBA world for eternity but with the release of Pokemon Unite, millions of Pokemon fans have turned to experience the joy of fighting intense battles with their favorite Pokemon!
Table Of Contents

1. Understand the Basics
2. Picking the Right Pokemon
3. Battle and Held Items
4. Choosing the Right Role
5. Take Advantage of Objective Pokemon
6. Use Maps to Your Advantage
7. Don't Overextend
Conclusion
But being a MOBA title, Pokemon Unite comes with its own set of rules and challenges that are essential for any MOBA beginner to wrap their head around. And to make it easy for you, we have prepared a complete beginners guide with our best tips and tricks to ease the learning curve for Pokemon Unite Beginners.
1. Understand the Basics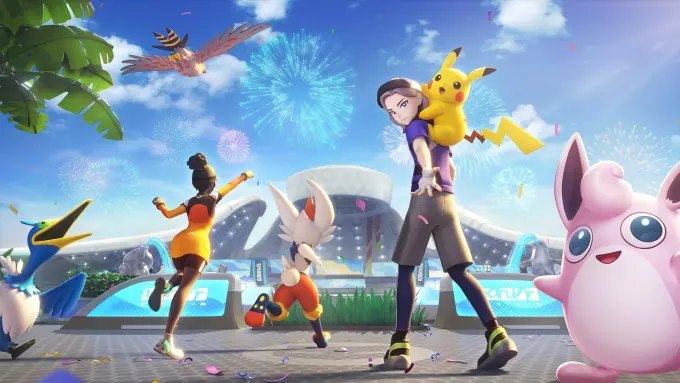 If you are new to the MOBA genre, you should start with learning the basics of these games. Luckily, Pokemon Unite makes it easy for beginners to wrap their heads around the basic gameplay mechanics for an easy start. The game primarily focuses on players scoring as much as possible in 10 minutes to win the match by getting on top of their opponents.
The objective here is to score points by defeating wild and enemy Pokemon, and then depositing those points in the opposing team's goal zones to score extra points. This scoring system is unique to Pokemon Unite, which also makes it exciting and refreshing for MOBA players.
2. Picking the Right Pokemon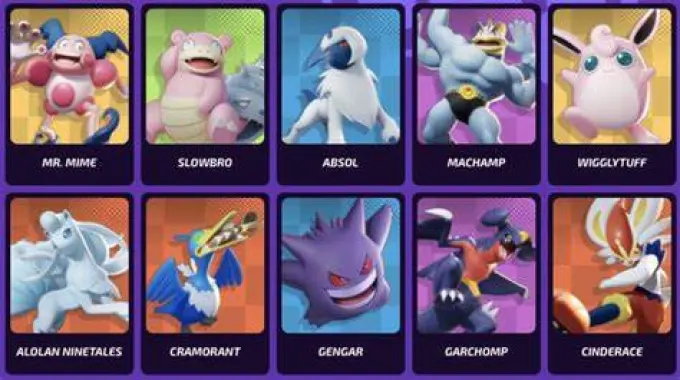 One of the most important things to learn in Pokemon Unite is picking the right Pokemon. And in order to do that, you first need to know your playstyle. There are a total of 5 roles, each with Pokemon having their own unique skills and abilities. So, based on your playstyle you can pick a role that complements your playstyle.
For instance, if you prefer to play aggressively and deal damage to the enemies, then an Attacker or Speedster Pokemon may be a good choice for you. As a beginner, you can start with Pikachu as your Attacker or Zeraora as your Speedster. And since MOBA games are always changing, you need to stay up-to-date with the Meta to pick the best Pokemon according to the game's current state.
3. Battle and Held Items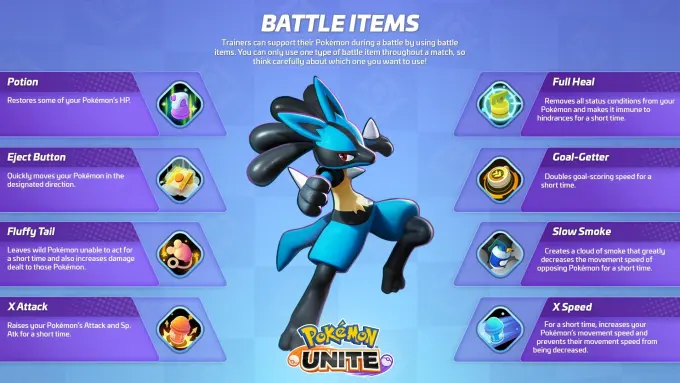 In Pokemon Unite, it's important to take advantage of boosts to outwit your enemies on the battlefield. And to get that boost, players have access to two different types of items; Battle and Held. Battle Items are consumable or temporary items that players can use during a battle to give their Pokemon a temporary boost, including increased damage or decreased cooldown timer. These items can only be used once per battle, and players can bring up to two Battle Items with them.
Held Items, on the other hand, are more like permanent or passive boosts for your Pokemon. The effects include increased attack speed or decreased time it takes to evolve. You can equip these items before going to battle and even swap them out with another one, if you want. It's important to use them wisely to get the best out of your Pokemon.
4. Choosing the Right Role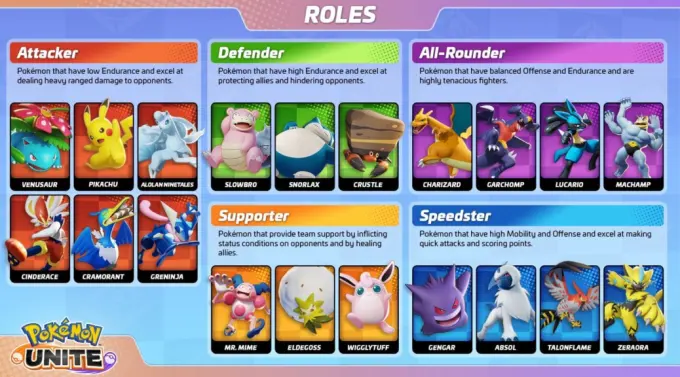 The next most important thing to keep in mind is choosing the right role. Many beginners often get confused in trying to find the right role to play in the game. But there's no need to make things complicated. Pokemon Unite, like any other MOBA, has three roles or lanes; Top, Middle and Bottom.
The Bottom Lane is best suited for Attackers and Speedsters where they can quickly defeat wild Pokemon and score points. Meanwhile, Defenders and Supporters are better suited for the Top Lane where they can defend objectives and provide support for their teammates. Lastly, the Middle or the Jungle Lane is best for All-Rounders or Speedsters. It's important to keep in mind that Center or Middle Lane should only be occupied by one player to work best.
5. Take Advantage of Objective Pokemon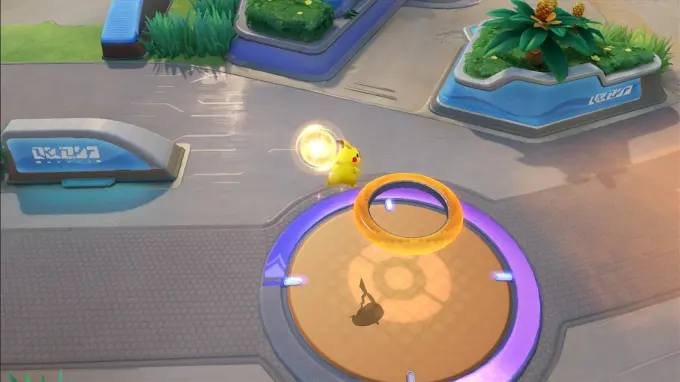 Besides the wild and enemy Pokemon, the map also has Objective Pokemon that spawn in certain locations of the map. These Pokemon can provide some handy benefits to the team that defeats them (or lands the final blow), such as increased experience points, increased attack power, and much more. There are different Objective Pokemon spawning on the map at different times.
Rotor and Drednaw are two common objective Pokemon that spawn at around 7 minutes into the game at different locations on the map with different boosts and effects. Zapdos is another objective Pokemon that spawns in the final 2 minutes of the game and whichever team manages to defeat it gets instant 20 points to score on any of the enemy goals.
6. Use Maps to Your Advantage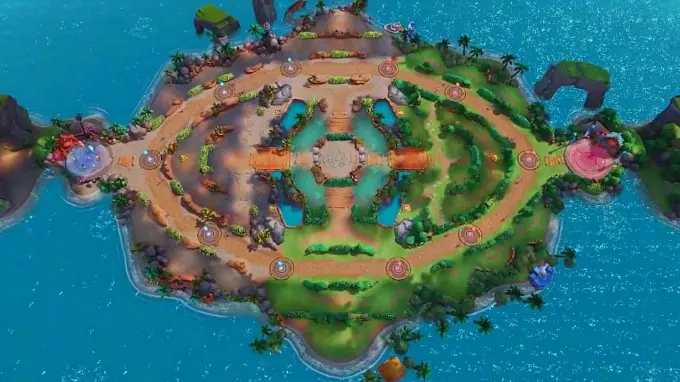 One of the best things you can do as a beginner is getting yourself familiarized with the map. There are different parts and areas of the map that you can use to your own advantage. For example, if you are playing in the Middle Lane, you can take advantage of the long grass to hide and ambush the enemies undetected. You can even use the areas with water to slow down the enemies.
It's important to learn how different terrains work and how you can use them to outwit your opponents in the game. The jungle area also happens to have many wild Pokemon that players can defeat for extra experience points and Aeos Energy.
7. Don't Overextend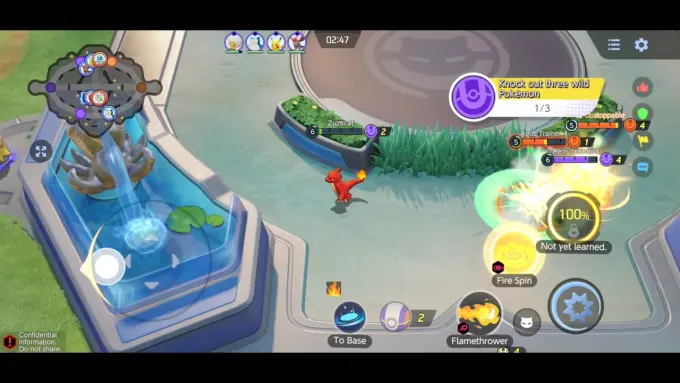 As a beginner, it's often tempting to push too hard on the enemies and try to fight them on their own territory. But pushing too far into enemy territory without support often leads to you being outnumbered and defeated by the opponent.
As a beginner, it's important to stay close to your teammates and avoid overextending. It not only makes things hard for you but also leaves your teammates in a sticky situation. Make sure to communicate with your team through the in-game chat or voice chat and listen to their suggestions and strategies and try to act on them as a team to avoid getting ambushed.
Conclusion
MOBAs can be pretty daunting for a beginner but Pokemon Unite makes things a little easier for newbies to get started with. It has a simple control scheme, easy-to-learn gameplay, and a ton of exciting content. If you are just getting started with Unite, these tips and tricks are sure to help become a better player in no time!
Doomsday: Last Survivors - Ultimate Beginners' Guide

2023-05-31

Granny - Ultimate Guide

2023-05-31

Dream League Soccer - Beginner's Guide for All Soccer Lovers with Best Tips

2023-05-31

Beginner's Guide for Toca Life World – Build Your Own Story in the Sandbox

2023-05-31

Ultimate Guide to Garena Speed Drifters

2023-05-23