Emulator Android : The Way to Play Mobile Games on a Computer
2021-12-23

Download
Today, both the increase in the use of smart devices and the concentration of game developers on mobile games have greatly stimulated the android game industry. Thus, mobile games started to see more demand than desktop games.
However, playing games on a mobile device is not always enjoyable. Android phone users prefer the computer to make the games they play on tablets and mobile platforms more comfortable. They want to follow every detail of their favourite games on the computer and the big screen.
For just such situations, emulator android come to our aid. There are many android emulators available in the market. The best and most stable emulator android among them is Tencent Gaming Buddy GameLoop, which is the official emulator of worldwide popular games such as PUBG Mobile.
So how do these emulators work and can you play android games on a computer with them?
The mobile gaming experience on PC: Emulator Android
Emulators, which add convenience to the gamer's world, enable us to see different platforms on the same screen, allowing us to handle many things more comfortably.
A gamer who is bored with the small screen wants to be able to play the mobile game on his computer without performance loss. The solution is not far away. Download an Emulator Android for free and play mobile games on a personal computer.
In addition, the technical features of the phones or tablets we own may not be sufficient in some games. This can cause performance problems such as freezing and overheating. When the above situations occur, playing mobile games can turn into pain rather than pleasure.
above situations occur, playing mobile games can turn into pain rather than pleasure.
What is an Emulator Android ?
Today our expectations from technological tools are increasing with the introduction of a large number of technological tools into our lives. we may occasionally want more than one device to be used on the same screen. In such cases, applications called emulators come to fulfill these requirements.
You can install, use or delete the applications in the Google Play Store just as you would on your own android device with this emulator you have installed on your operating system. It is very useful for Android developers and mobile game players.
Android emulator creates Android Virtual Device(AVD) on your computer. Besides enabling gamers to play mobile games on a computer It also helps Android developers to test their applications by defining the characteristics of an Android phone, tablet, or another device
Moreover, the emulator android perfectly matches all the features available in the android environment with a keyboard and mouse. In this way, you can play mobile games faster on the computer.
Another feature of this software is that it offers the opportunity to install the latest versions of Android on the computer. Since many people do not like to play games on Android phones, varieties that increase game performance are also designed within emulators.
Some of these emulators, which are saviours for mobile game enthusiasts, stand out with their more stable and useful interfaces for gamers. Tencent Buddy Gaming GameLoop, the best emulator android, contains many features for players.
GameLoop, formerly Tencent Gaming Buddy, has taken its place among the best PC emulators on the market. In addition, It is the official emulator Android for PUBG Mobile that makes GameLoop the most preferred computer emulator all over the world.
What are the Advantages of Emulator Android ?
As we mentioned before, emulators enable you to enjoy android games and applications without smartphones or tablets. So what other advantages do these emulators have? Let's have a closer look:
Does your phone get hot while playing high-performance games? You can play even the best android apps on your computer thanks to the emulator.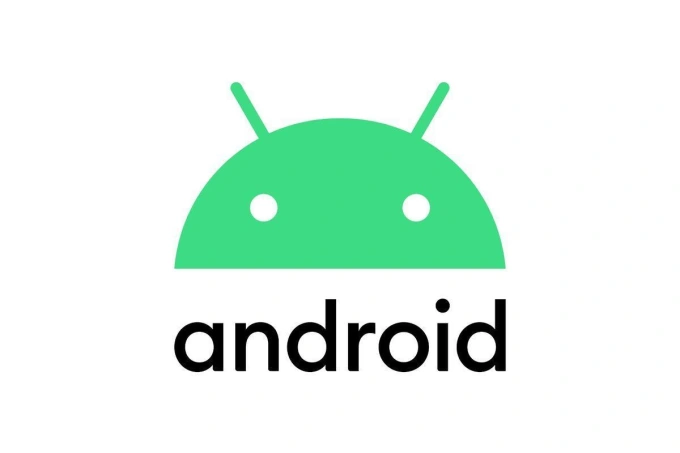 You have a big screen at home and you have to look at your mobile phone screen instead? Of course not! It is certain that you will enjoy the games more with the emulator android. You can use emulators to have a great gaming experience.

We all know the games played depending on the battery. You can overcome this annoying situation by using an emulator android. Play many android games on a computer without the thought of running out of battery.

Some emulators also provide great convenience for developers. They can control their applications from the same platform.

You can push your limits with the right configuration at high graphics settings.

You can try and test the applications that you have not installed on your phone for various reasons, but that you want to try in some way, in the emulator environment with peace of mind.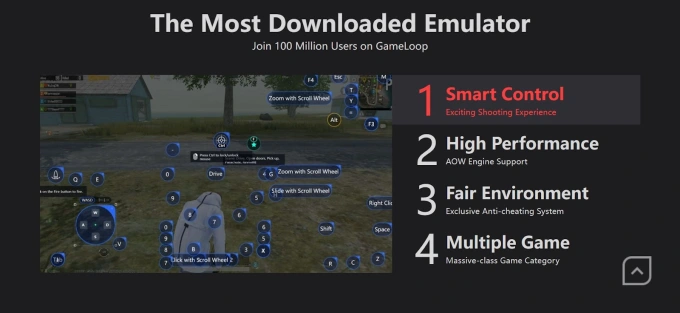 Why Choose Gameloop as an Emulator Android?
GameLoop, developed by Tencent Games, is frequently preferred by gamers as an emulator android. So why?
Because GameLoop is really designed specifically for android games. In this way, users get maximum performance and enjoyment from the game they play.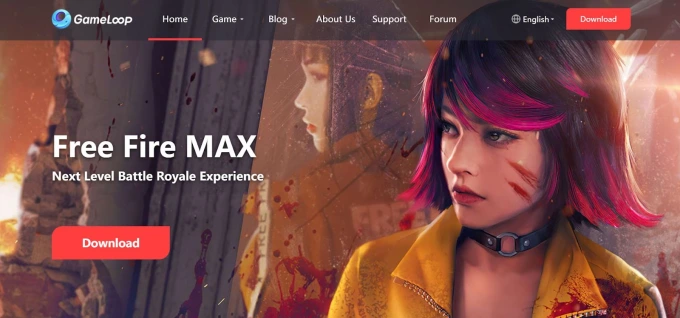 Features for users to choose GameLoop can be listed as follows:
Users can show maximum performance due to its excellent keyboard-mouse integration.

Official emulator of PUBG Mobile.

It gives you the performance that you can't reach on your phone, wonderfully on your computer.

More than 1000 games

It provides a wonderful gaming experience because it runs applications stably.

It receives constant updates. In this way, maximum efficiency can be obtained in applications.
What takes GameLoop one step ahead of other emulators is the TP anti-cheat systems that ensure fair and reliable gaming.
Another important feature of Gameloop, the best android emulator, is its goal of becoming a gaming platform. More than 1000 android games and applications can be downloaded and played on the computer.