Netflix's "Squid Game" has become a hot topic in recent times. Since its launch on September 17, it has not only quickly become the No. 1 viewership ranking in South Korea, but it has also occupied the hot search lists of major networks.

The popularity of "Squid Game" directly aroused the creative enthusiasm of players. On the game creation platform "ROBLOX", a large number of small games designed with the theme of "Squid Game" appeared.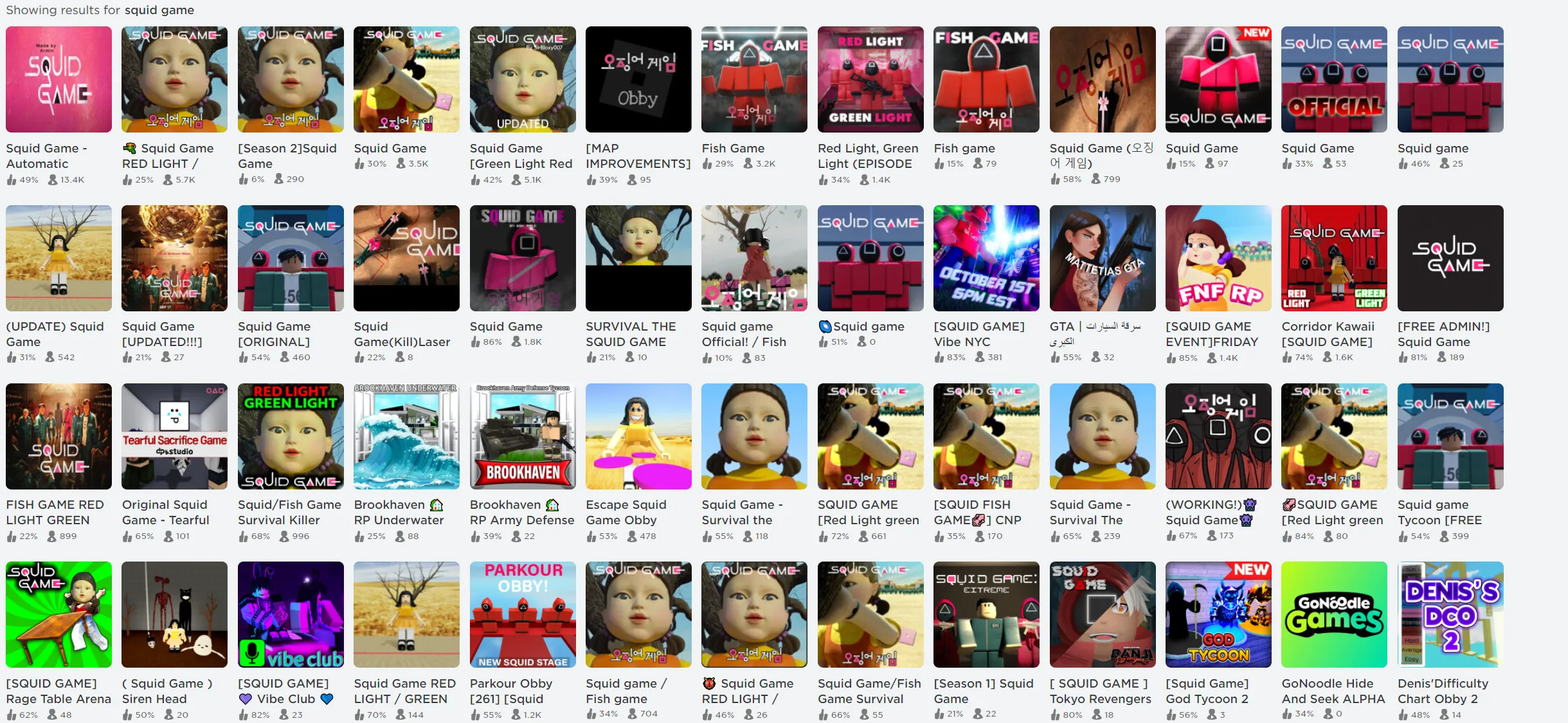 ▲ " Red Light Green Light " game created by players on ROBLOX

Some players uploaded the created game video on Youtube. This game perfectly restores the gameplay of the killing game "Red Light Green Light" in "Game of Squid".

ROBLOX allows any player to submit his own game work, so being able to enter the official recommendation list and ranking is actually a relatively difficult task. But with the popularity of "Squid Game", this "Red Light Green Light" successfully entered the recommended rankings.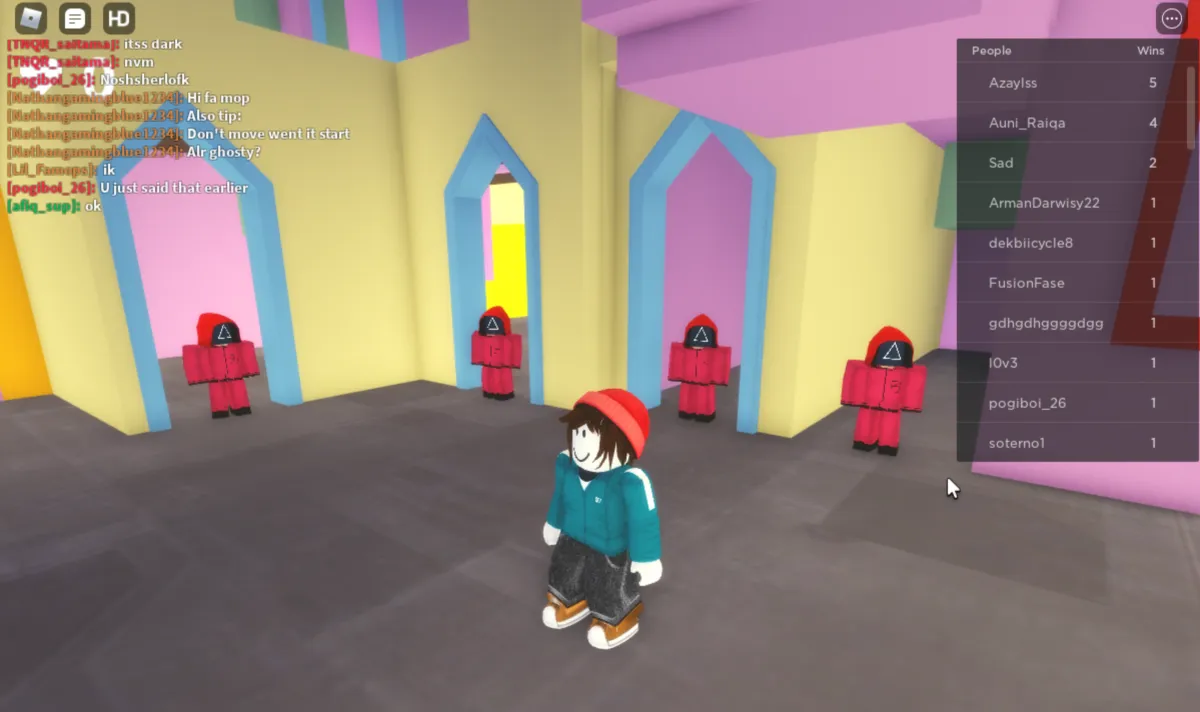 Currently, ROBLOX also has "Cross the Glass Bridge" and other small games adapted from "Squid Game", but "Red Light Green Light" is the most popular one.

"Squid Game" is a live-action drama series broadcast on Netflix that contains horror and battle royale elements. Come and try it on PC with GameLoop emulator.

Roblox
Roblox is the ultimate virtual universe that lets you create, share experiences with friends, and be anything you can imagine. Join millions of people and discover an infinite variety of immersive experiences created by a global community!<br><br>Already have an account? Log in with your existing Roblox account and explore the infinite metaverse of Roblox.<br><br>MILLIONS OF EXPERIENCES<br><br>In the mood for an epic adventure? Want to compete against rivals worldwide? Or do you just want to hang out and chat with your friends online? A growing library of experiences created by the community means there's always something new and exciting for you every day.<br><br>EXPLORE TOGETHER ANYTIME, ANYWHERE<br><br>Take the fun on the go. Roblox features full cross-platform support, meaning you can join your friends and millions of other people on their computers, mobile devices, Xbox One, or VR headsets.<br><br>BE ANYTHING YOU CAN IMAGINE<br><br>Be creative and show off your unique style! Customize your avatar with tons of hats, shirts, faces, gear, and more. With an ever-expanding catalog of items, there's no limit to the looks you can create.<br><br>CHAT WITH FRIENDS<br><br>Hang out with friends around the world using chat features, private messages, and groups!<br><br>CREATE YOUR OWN EXPERIENCES: https://www.roblox.com/develop<br>SUPPORT: https://en.help.roblox.com/hc/en-us<br>CONTACT: https://corp.roblox.com/contact/<br>PRIVACY POLICY: https://www.roblox.com/info/privacy<br>PARENT'S GUIDE: https://corp.roblox.com/parents/<br>TERMS OF USE: https://en.help.roblox.com/hc/en-us/articles/115004647846<br><br>PLEASE NOTE: A network connection is required to join. Roblox works best over Wi-Fi.