How to Play Standoff 2 on PC
2022-03-08

Download
Standoff 2 has been rising to popularity for being one of the best fps multiplayer titles for mobile gamers. The game features a ton of new maps, weapons, skins, items, and a lot more to keep the players entertained in this exhilarating CSGO-like gameplay.
It also features one of the best-looking graphics for an fps title on mobile platforms. However, you also need an equally powerful device to play the game to its full potential. That is why a lot of players have been asking the question, "how to play Standoff 2 on PC?".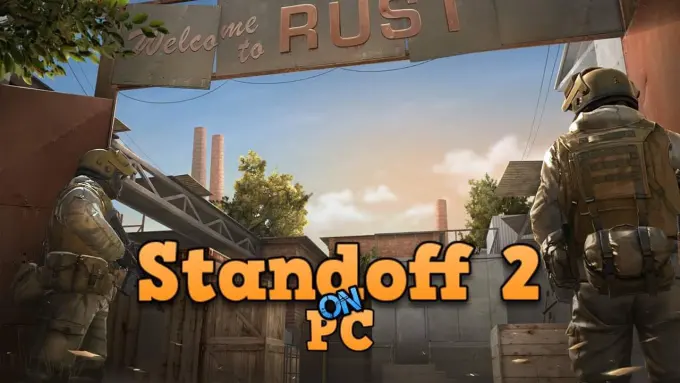 So we decided to bring you the ultimate guide on how you can play this game on your PC to unleash its full potential. All you need is a decent laptop or a PC and you are good to go!
Playing Standoff 2 on PC

Standoff 2 is a mobile game officially meaning it runs on android and IOS. But in order to play this game on PC, we need an android emulator that runs android apps and games, and what better option do we have other than the official PUBG mobile emulator, Gameloop?
It's totally free for everyone and you can run thousands of apps and games on it without a stutter. But the best part is, Gameloop has optimized itself to provide the best performance for particularly for fps shooters, using its powerful AWM engine and a fool-proof cheat engine to keep the hackers away from the game for fair play.
Why Gameloop?
There are a number of emulators out there that you can use to play Standoff 2 on PC but if you want to get the best performance that even works on a low-end PC, your best shot would be using the Gameloop emulator. It has been tried and tested along with different apps and games, like PUBG, CSGO, Call of Duty, and many more absolute best gaming experiences.
The developers have been working tirelessly with Game studios to create the perfect gaming environment that is tailored for their games. This ensures you get just the right performance on your favorite titles without having to upgrade your devices.
Gameloop also features one of the best Keymapping systems that automatically tracks the input buttons and set the best layout for you accordingly. In case you want to change it, you can do so very easily, all you have to do is just drag and drop the overlay button on top of your touch controls and the system will automatically bind it to the right touch key.
This will allow you to have an edge over your competition as playing with keyboard and mouse makes everything so much more easy. You also get to experience the game in high quality on a big screen, which makes it convenient for you to spot the enemies and land your shots more accurately compared to playing this game on a small touch screen.
How to Get Started with Standoff on PC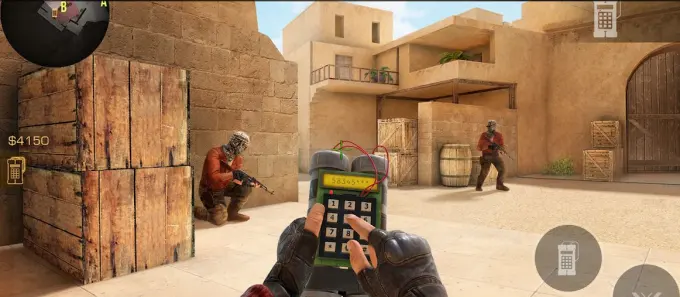 The very first thing that you need to do in order to play Standoff 2 on PC is get the latest Gameloop emulator from the official site. Here is a step-by-step guide that you can follow to get started!
Download and Install the latest version of the Gameloop emulator from the official site.

Open the Gameloop emulator and search for "Standoff 2" in the search bar at the top right corner.

Click on Standoff 2 and hit the Install button to get the official game.

Once the installation is finished, find the game in the "My games" tab and just play the game!
Standoff 2 is one of the best alternatives for those who love CSGO and other competitive titles. This new entry also features a lot more content that you can actually enjoy with your teammates. Game modes such as "defuse the bomb" and "---" are a constant source of thill and competition for gamers like you.
Standoff on PC opens up a slew of doors for you to enjoy the game better than mobile users. You get to customize everything from controls, graphics, layouts, and the best part, play the game using a keyboard and mouse on your massive screen. The game is still in its early stages and the developers are working round the clock to bring more content to the table including more game modes, maps, weapons, and a bunch of other stuff.
Doomsday: Last Survivors - Ultimate Beginners' Guide

2023-05-31

Granny - Ultimate Guide

2023-05-31

Dream League Soccer - Beginner's Guide for All Soccer Lovers with Best Tips

2023-05-31

Beginner's Guide for Toca Life World – Build Your Own Story in the Sandbox

2023-05-31

Ultimate Guide to Garena Speed Drifters

2023-05-23