How to Play League of Angels Chaos on PC
2022-03-31
League of Angels Chaos is an exciting new MMORPG for mobile devices that offers a competitive PvP experience with a rich social and community system where players can join other players to create alliances against their enemies or go all solo to show off their skills.
The game is set in a fantasy world where you have been summoned to drag this war-ravaged world out of chaos and revive order back to this chaotic land. With the power to summon angels down to earth, you are the only one who can put an end to this madness.
With the popularity steadily growing on the mobile platform, PC gamers are taking keen interest in playing League of Angels Chaos on PC. So in this guide, we will go through each and everything that you need to do in order to play this game on PC!
League of Angels Chaos Gameplay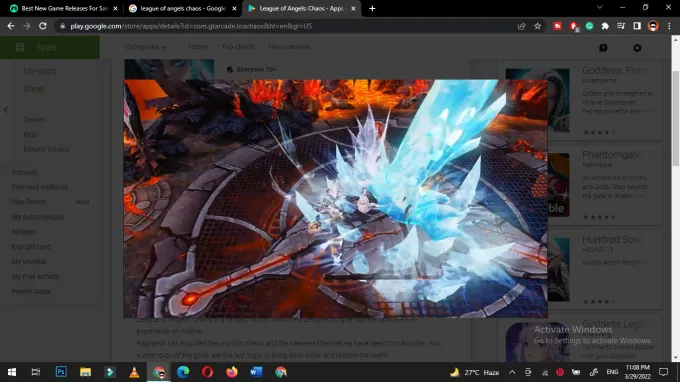 League of Angels Chaos mainly focuses on giving players a unique and cross-server PvP combat experience with an extensive in-game auction house system where the players can trade their weapons and items for a hefty profit.
Players can collect resources and upgrade materials to enhance their character's abilities and make them more powerful. League of Angels Chaos has gathered some of the great features from other popular MMO titles and made them a little less complicated for the mobile players to easily get started with the game while giving veteran MMO players the freedom of shaping their own adventure the way they desire.
League of Angels Chaos Classes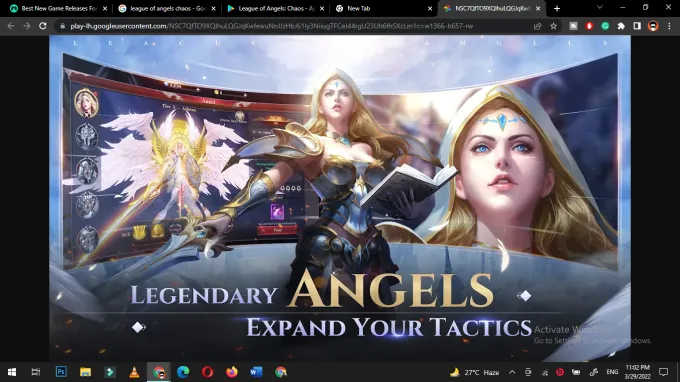 As of the time of writing this guide, League of Angels Chaos features a total of 3 different character classes namely Dragoon, Mage and Archer. Dragoon is the equivalent of the warrior class as we see in other MMOs, complementing close-quarter melee fights with his powerful blades.
Mage is the master of elemental powers that deals massive amounts of damage with his powerful spells. Most of the MMO lovers are already familiar with the mage class.
Lastly, the Archer is yet another powerful class that features a deadly marksman who has been trained by the ancient elves themselves. She never misses her target and even the gods are afraid of her unmatched skills.
How to Play League of Angels Chaos on PC
While the game comes packed with a lot of optimized features of mobile platforms, to get that MMO experience you have to play League of Angels Chaos on PC. The easiest way to do that is by using the best android emulator, GameLoop!
All you have to do in order to get started with League of Angels Chaos PC is by following these few simple steps:
Download and the latest version of GameLoop emulator from the official download page.

Once downloaded, just simply run the .exe file and follow the simple on-screen instruction to install GameLoop on your PC.

When the Installation is finished, boot up GameLoop on your PC and inside the "My Games" tab, search for League of Angels Chaos.

Click on Install and wait for GameLoop to download all the necessary files and install League of Angels Chaos on your PC.

Once the installation is finished, you can play the game from the "My Games" tab. Enjoy!
Why GameLoop Emulator?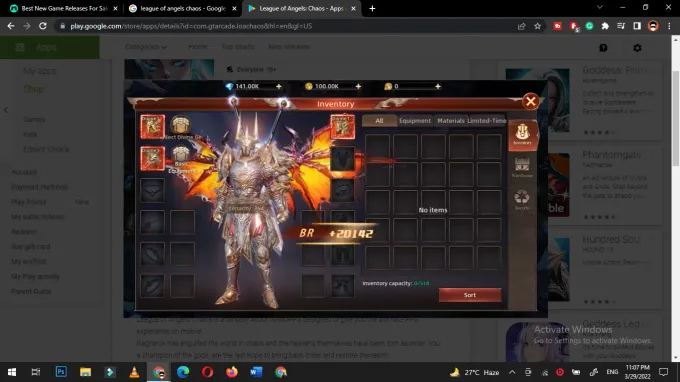 GameLoop emulator is a great choice for League of Angels Chaos for many reasons. The first and probably the most important one is that GameLoop allows you to play League of Angels Chaos on pc with an optimized gameplay experience according to your PC's specs. You can have the most premium MMO experience by bumping up the visual quality on your big screen, or you can also turn the quality down to ensure that it doesn't affect the performance of the game on a low-end pc.
Using GameLoop, you also get the best custom controls for the game using its keymapping settings. You can bind the keyboard keys just the way you want or exactly how you did in your previous MMO games to create hotkeys for faster playthrough. GameLoop's new keymapper makes it easy for you to just drag and drop the button icons over the touch layout of the game to easily bind them.
This way you can get an edge over your competitors, especially since League of Angels Chaos pc massively depends on the PvP combat with cross-server solo and team battles. Get the best out of League of Angels Chaos on pc using the Gameloop emulator and experience the way MMOs are supposed to be played!
Doomsday: Last Survivors - Ultimate Beginners' Guide

2023-05-31

Granny - Ultimate Guide

2023-05-31

Dream League Soccer - Beginner's Guide for All Soccer Lovers with Best Tips

2023-05-31

Beginner's Guide for Toca Life World – Build Your Own Story in the Sandbox

2023-05-31

Ultimate Guide to Garena Speed Drifters

2023-05-23