How To Play Garena Free Fire on PC?
2021-12-09

Download
Garena Free Fire is a highly demanded game on Android platforms. It can be played simultaneously with high graphics. Most users can play without any problems thanks to its low system requirements. When it comes to computers, games seek to play Free Fire on PC.
Free Fire is a game designed for mobile. So it can be played with smartphones and tablets. However, some users want to play these games on the computer due to issues. Gamers can face the difficulty of playing games on the smartphone since the phones are getting hot. They also have the difficulty of dominating the game on the small screen.
At this point Tencent Gaming Buddy GameLoop reveals a great solution. You can play Free Fire on PC and more than 1000 games with great pleasure thanks to our emulator. We have prepared an explanatory article for you that explains how to play and install Free Fire.
Free Fire on PC: the Most Popular Mobile Battle Royale Game
Free Fire, also known as Free Fire Battlegrounds, developed and published by Garena. It has found its place among the most downloaded games on Google Play.
Recently, the increasing interest in multiplayer games has made Free Fire very popular as well as games like PUBG, Fortnite and Call Of Duty.
Free Fire is the most popular battle royale game among others. Garena Free Fire, which constantly receives new updates, has surpassed most of its competitors in this field. The fact that it is among the most played games proves this situation. The game received the award for the "Best Popular Vote Game" by the Google Play Store in 2019. Playing Free Fire on Pc also contributes to its popularity.
How to Play Free Fire on PC?
Garena Free Fire is Battle-Royale, a multiplayer game with mechanics. At the beginning of the game, you parachute out of a plane to the point within the borders of the selected map. You quickly collect loot, meaning useful items and weapons that you can use in the game.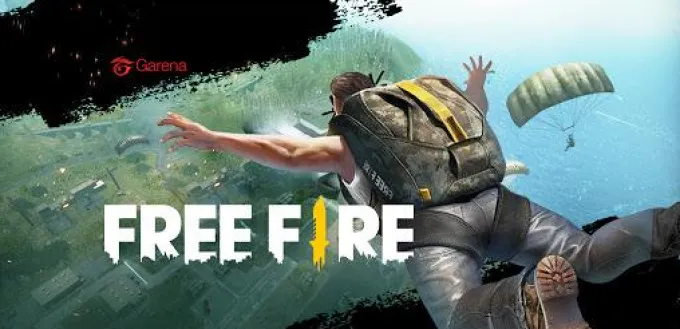 Do not forget that 50 other users do the same and you can get into a fight from the very first moment of the game. After you become stronger with the items you collect, your only goal in the game is to be the last person or group left. The issue you need to pay attention to is not the one who kills more people, but the one who stays in the end wins!
You will not always fight with 50 players because you can sign up either for solo, duos, or squads, which allows them to play by themselves, with a partner, or with a team of up to 4 players, respectively.
Tips for Beginners to Play Free Fire on PC
Before starting to enjoy this game, you should have a closer look at our tips to play Free Fire on Pc:
You can experience using hundreds of different weapons, accessories and armors within the game period. Free Fire sets you free at this point. You can determine any combination of these items and move freely in the game to develop your own strategy.
Note that the effects of weapons are different. Some are more advantageous for long range and some for short range combat. You will play the game more effectively and be able to show your skills if you take this difference into consideration.
Stay calm in the game and try to practice a lot at first. Because targeting and engaging in fights can be harder than you think.
In addition to all these, you can add your friends and after forming a group with them, you can discuss ways to reach the end of the game by producing strategies together in line with the same goal.
While playing the game, you can communicate with your friends simultaneously on the battlefield, just like real-life radio connection.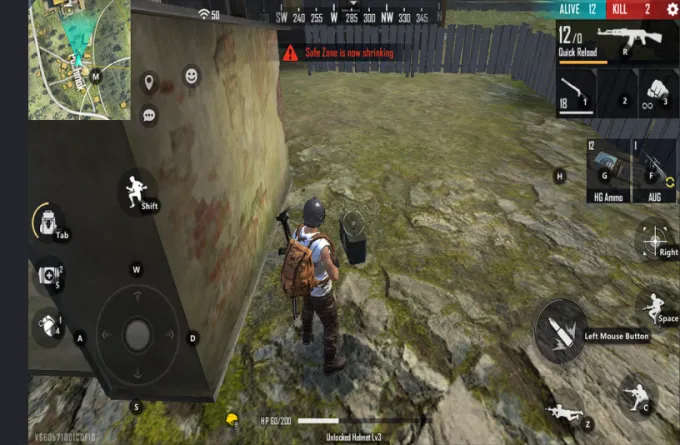 Keep in mind that you can get the items collected by the enemy you killed. You may even discover items that you could not find before in enemy's boxes. Then it is up to you. Take them or leave them.
When playing Free Fire on PC, you should pay maximum attention to the timing of the shrinking area. If you stay in the "Area", your health will decrease quickly. Don't forget to take your place in the safe circle before it shrinks. Let's say in advance that staying in the circle towards the end of the game will be more costly.
We said earlier that you need to practice a lot. Because in such games, mobility means a lot and keeps you alive. If you improve your mobility, your chances of survival will increase as well.
The freedoms provided by Free Fire are not limited to these. The game offers you different but equally enjoyable maps. It is possible to switch between these maps and play on your favorite map. You can check all the maps of Free Fire.
Garena Free Fire, apart from the battle royale mode, also offers different modes to its users. If you have the required game qualifications, you can experience other modes. The duration of the game is planned to be 50 people and 10 minutes. In this way, you can join more new tours in less time.
How to Play Free Fire on PC - Personal Computer?
In order to download Free Fire, we need to download the Tencent GameLoop emulator, which allows you to play Android games on the computer.
After downloading the latest version of Tencent Gameloop, you can download Free Fire from the games section, which offers more than a thousand options. Afterwards, thanks to the android emulator, you can play this game generated by Garena on your computer with the highest efficiency.
These steps must be followed in order to be play Free Fire on PC:
Download free

the latest version of Tencent gaming buddy gameloop. After clicking the "Download"button, the download will start automatically. Wait for this process to complete.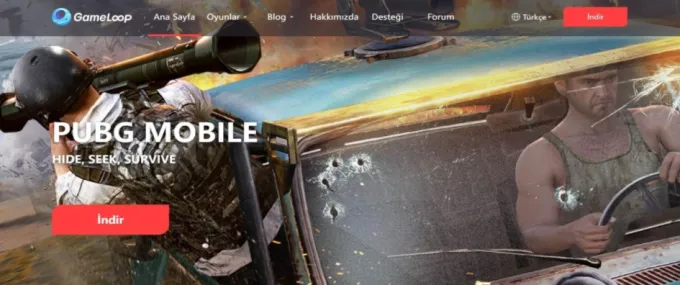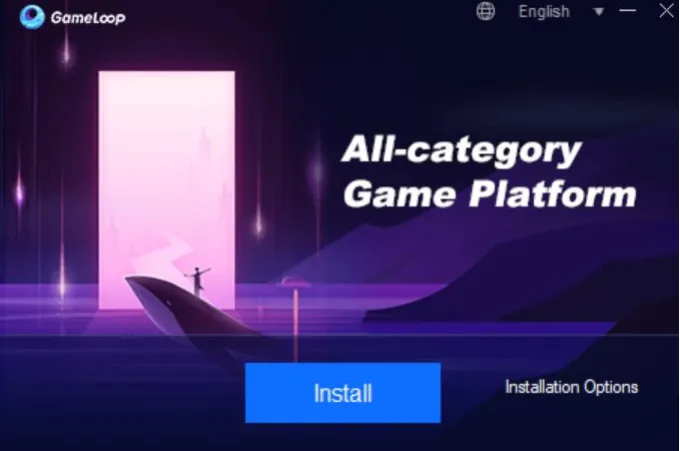 After the download is complete, click the "Install" button. You can access the installation file from the downloads folder. Before installing, do not forget to check in the upper right corner that the language you want to use the application is selected correctly.
After the installation is complete,run the Tencent GameLoop application and type "Free Fire" to the " Search" section.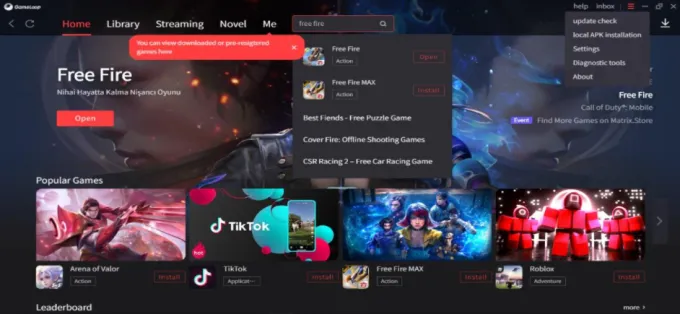 Move your mouse over the "Install" button to download the Free Fire game. After the installation is complete, the "Open" button will appear as in the picture below. By pressing this button, you can begin to play the game on your computer.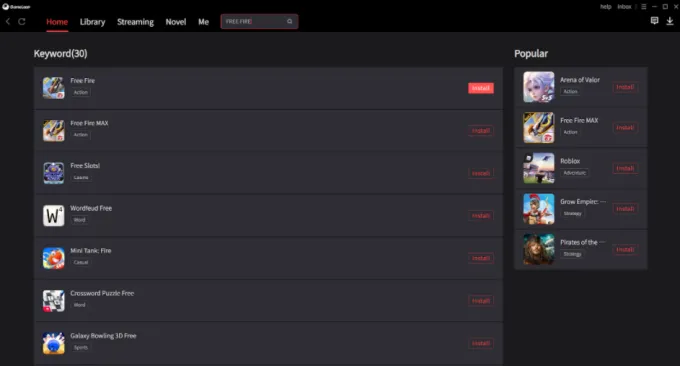 After the game is opened, you can sign in with Facebook, Google, Twitter, Vk accounts or without any registration, as a Guest .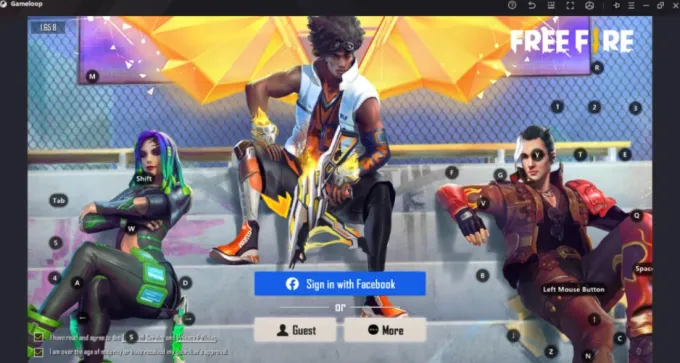 After this point, you can start your game enjoyment by pressing the "Start" button without wasting any time. Play Free Fire on PC, it's that simple. Now you can play Garena Fire Free on your computer without being tied to the small screen of your mobile phone.
More information about Garena Free Fire and all in-game developments can be found on its official site. Furthermore, you can review the features of the arsenal and weapons in the game on the Free Fire official site.
After you have enjoyed playing Free Fire on PC you will never want to play on your smartphone again. If you are a strict gamer, you will also want to play other games on your PC and you will get acquainted with Gameloop.