Guide To The Best Maps On Roblox
2023-05-23

Download
Table Of Contents
What are Roblox Maps
Best Roblox Maps to Play
How to find and join a map in Roblox
How to Play Roblox on PC
Roblox has long been the go-to place for millions of gamers to find all their favorite games from a variety of different genres under one massive roof. It's an online gaming platform where gamers and game developers come together to show their creativity and skill. The thing that makes Roblox so popular in the gaming industry is its incredibly powerful tools that allow gamers to create their own unique maps.
Over the years, we have seen some awesome maps that provide players with hours of fun gameplay time. In this article, we are going to explore some of the most popular Roblox Maps that you can play right now. I am going to tell you everything from finding the maps to exploring them. So, even if you are a total newbie, you can follow this guide with ease.
What are Roblox Maps
Roblox is filled to the brim with many awesome maps made by some of the most creative minds on the platform. These maps, also known as places or mini-games, provide players with objectives and challenges that they have to overcome to earn points, level up, and win the game. These maps often have a set of rules that the players have to follow in order to make progress.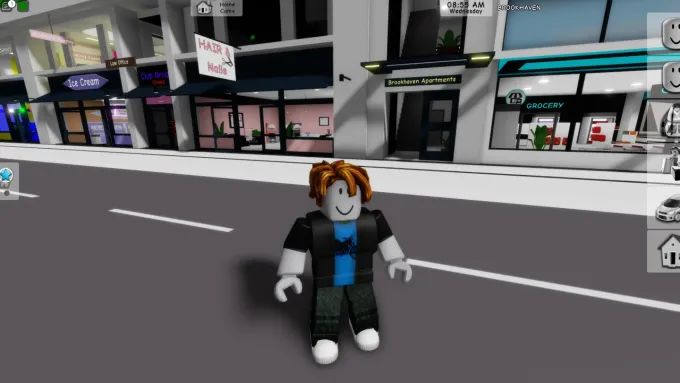 They come in all shapes and sizes, from role-playing adventures to party games that you can play with your friends and family. Each map is unique in its own way and offers a memorable experience to the player. And with so many options, it can get a little overwhelming for new players. But worry not, as we have gathered some of the best Roblox maps for you to get started with.
Best Roblox Maps to Play
If you are feeling a bit lost and can't decide which game to play, here are our top 5 picks for Roblox maps that everyone seems to love!
Punch Wall Simulator
Punch Wall Simulator is one of the most popular roblox maps where players have to, well, punch the wall as hard as they can to earn points. It's a pretty straightforward game with the player having to break through different walls. With every passing level, the walls get stronger and more complex. The gameplay is pretty straightforward, but that's not all this game has to offer.
The game also features unique pets that the players can collect and use to break through more difficult walls. There are items as well including potions and boosts that can come in handy in making faster progress. The more walls you break, the more points you get and the higher you climb on the leaderboard.
Anime Warriors Simulator
Roblox is heaven on Earth for Anime lovers as it comes packed with some awesome anime games that let players step into the shoes of their favorite anime characters. Anime Warriors Simulator sits somewhere on top of the list with its unique gameplay and a ton of awesome content. It's a game where you collect and battle anime characters from popular anime series such as Naruto, Dragon Ball, One Piece, and more.
Players get to explore a massive open world divided into regions as they fight the forces of evil and protect their land. Each region has its own enemies and bosses that you have to fight and defeat in order to progress. And as you progress through the game, you earn in-game currency that you can spend on character upgrades, weapons, and items to help you on your journey ahead.
Adopt Me!
There's a very good chance that you've already played Adopt Me, like millions of other players on this platform. But if you haven't, now might be the best time for you to do so. Adopt Me is one of the most played games on Roblox where you collect, raise and care for your virtual pets. You can even build your own home, and decorate it to your own liking.
There are a plethora of virtual pets in this game from ordinary cats to super-rare glittery dogs that you can show off to your friends and family. And you can even trade your pets for in-game currency to get the rarest pet in the world. Definitely, one of the more relaxing games that's worth a shot.
Jailbreak
We all love a good prison break movie where a prisoner spends days planning and executing a perfectly planned escape plan. Well, it's about time we took the driver's seat with Jailbreak and escaped one of Roblox's most notorious prisons. Jailbreak is a super popular RPG map, where you get to play as a Cop or Prisoner, each with their own objectives.
As a prisoner, your objective is to escape the prison by stealing one of the keycards from the police officers. While, as policeman, you have to stop that from happening and keep the prisoners in check using a bunch of different weapons including tasers, guns and more. If the prisoners make it out of the jail, they have the whole world to hide from the police.
Work at a Pizza Place
Work at a Pizza Place, as the name already suggests, is a Roblox map where you take on different roles working at a pizza place. You can choose to be a cook, a delivery guy, a cashier, or even a supplier. As a cashier, your job is to take orders from the customers and make sure that they are satisfied with the food. Whereas delivery drivers are supposed to make fast deliveries to customers around town.
You can even become a cook and show your cooking skills as you make all kinds of delicious pizzas for your valued customers on time. But beware, things can get a little hectic during rush hour, so be sure to keep your wits. But to keep things running, you need a supplier, someone to provide you with sauces, cheese, dough, and whatnot. It's a pretty diverse game and super fun, to say the least.
How to find and join a map in Roblox
Now that you know some of the most popular maps in Roblox, you might be wondering how to join one. Well, it's super easy to find and get started with a map in Roblox. All you need to do is follow these few simple steps to join your very first map:
Firstly open Roblox and log in to your account.

Then go to the "Games" tab.

In the search bar, type the name of the map that you want to play.

Click on the "Play" button next to the map that you want to join.

If the map is private, you will need to enter the password to join the map.

Once you have joined the map, you will be able to play it with the rest of the players in it.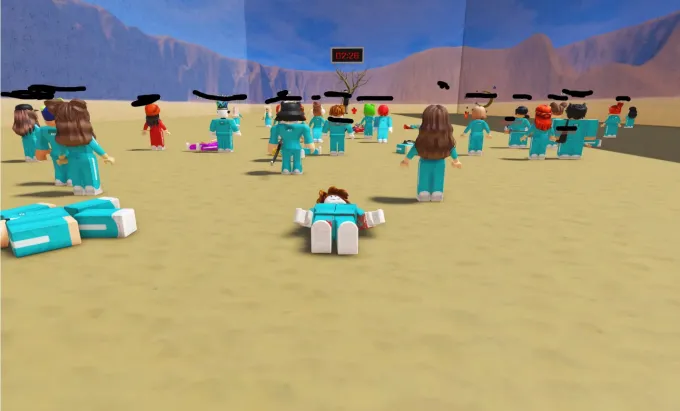 Roblox is filled to the brim with hundreds of thousands of awesome maps, with new ones dropping every once in a while. You can even make your own map using Roblox Studio and share it with your family and friends to have a fun time together.
How to Play Roblox on PC
Roblox is super fun to play on mobile phones but there are many maps that are best enjoyed on big screens. Luckily, you can play Roblox on PC using the GameLoop emulator to take your gaming experience to the next level, especially the competitive multiplayer games where move counts. So, if you are looking to play Roblox on PC, all you need to do is follow this step-by-step guide:
Download and install GameLoop on your PC from the

official GameLoop site

.

Launch GameLoop and log in to your Roblox account.

Search for Roblox in the GameLoop search bar and open up the

Roblox download page

.

Click on the "Install" button to begin the installation process.

After the installation process has finished, you can find Roblox on your desktop or My Games page on GameLoop.

Click on the Roblox icon to start playing the game using GameLoop.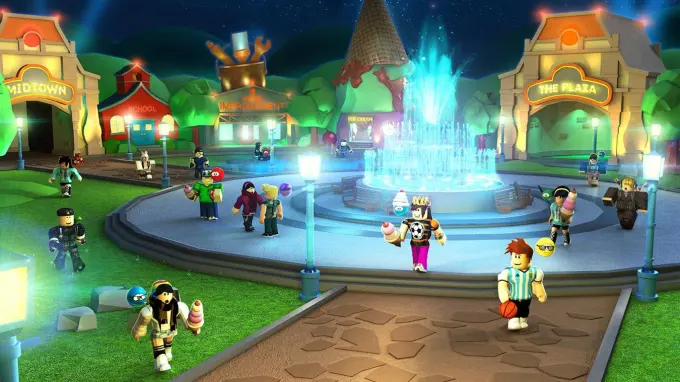 This is how easy it is to get started with Roblox directly on your PC using Gameloop to enhance your gaming experience. From setting up shortcut keys for quick actions to getting fully immersed in the game with high-quality graphics, there's so much to do.
Roblox is a rapidly growing gaming platform with millions of active players that join the platform daily and spend hours of their time playing all kinds of different maps. From intense fighting games to relaxing pet simulators, Roblox is a one-stop shop for all your gaming needs.
Doomsday: Last Survivors - Ultimate Beginners' Guide

2023-05-31

Granny - Ultimate Guide

2023-05-31

Dream League Soccer - Beginner's Guide for All Soccer Lovers with Best Tips

2023-05-31

Beginner's Guide for Toca Life World – Build Your Own Story in the Sandbox

2023-05-31

Ultimate Guide to Garena Speed Drifters

2023-05-23