Building the Best Team: King of Fighters Survival City Character Tier Guide
2023-03-20

Download
King of Fighters Survival City is a popular mobile game developed by Joycity Corp that combines elements of role-playing games and fighting games. In the game, players assume the role of a commander who must assemble a team of fighters to battle against various enemies and survive in a post-apocalyptic world.
Table Of Contents

Tier List Explained:
The Tier List:
The gameplay is relatively straightforward, as players must strategically choose their fighters and equip them with weapons, gear, and skills to defeat enemy forces. Additionally, players can level up their fighters, train them, and upgrade their skills to become stronger and more effective in combat. One of the most important aspects of the game is the choice of characters, as each fighter has unique abilities, strengths, and weaknesses. Players must select their fighters carefully, as the wrong choice can result in a disadvantage in combat.
To help beginners choose the best characters, many players use character tier lists. These lists rank the fighters based on their strength, utility, and overall effectiveness in combat. By following a tier list, players can quickly identify the best fighters and start building a team that can dominate in battles. A character tier list can be especially helpful for new players who are unfamiliar with the game's mechanics and the strengths of each character. With a tier list, players can avoid wasting time and resources on weak or ineffective fighters and focus on building a team of strong and effective characters.
However, it's important to note that a character tier list is not the be-all and end-all of the game. Tier lists are subjective and can vary depending on the player's personal preferences and playstyle. Moreover, a lower-tiered character can still be useful and effective if used correctly.
TLDR; King of Fighters Survival City is a challenging and entertaining mobile game that requires strategic planning and a careful selection of characters. For new players, a character tier list can be an excellent resource to help choose the best fighters and get a head start in the game. However, it's essential to remember that a tier list is not a definitive guide and that personal preference and playstyle should always be taken into account. To see the King of Fighters Survival City characters tier list, continue reading the article.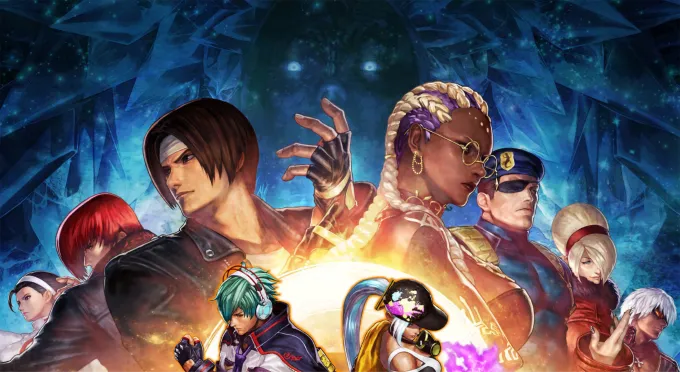 Tier List Explained:
The following is a quick overview of our tier system
S Tier: This tier consists of the game's most superior characters. It is highly recommended that you prioritize unlocking and improving them since they can carry you through the game. A full party of S tier characters can make most of the endgame content significantly easier, but you must concentrate on improving their power.
A Tier: If you're lacking S tier characters, A tiers are an excellent alternative to fill the gaps. These characters are still excellent, but they lack something that S tier characters possess. Use them when necessary, but replace them with S or A tier characters if possible.
B Tier: During the early stages of the game, you'll most likely rely on a team consisting of one S tier and several B tier characters. These characters are usually simple to acquire and are dependable, but not exceptional. You should consider replacing them with A or S tier characters as soon as possible, but you can use them if necessary.
C Tier: This is the "bad character" group. C tier characters are among the game's worst, but they can have specific uses. They may be extremely effective in a particular game mode or at a specific phase of the game. Examine their abilities closely and make a judgment.
D Tier: These characters are never worth using, according to our tier system. They are the game's poorest characters and have significant balance concerns. They will underperform in any mode at all times. Avoid using them whenever possible.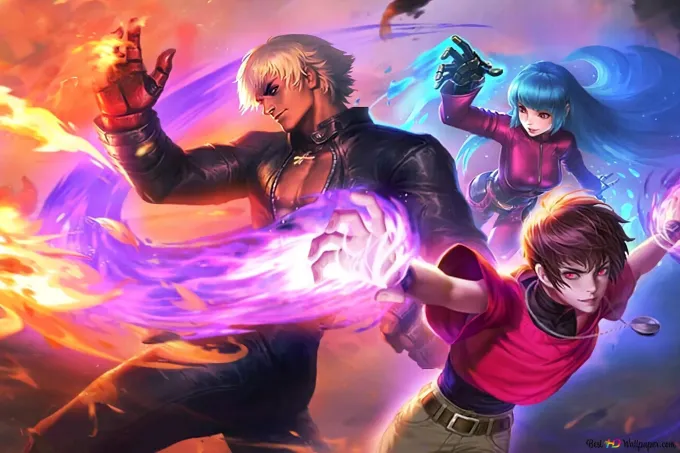 The Tier List:
Let's get into the list.
S Tier:
These characters also known as God tier characters in King of Fighters Survival City, are the most powerful and should be prioritized for players to obtain and enhance.
Mai Shiranui
Kula Diamond
Terry Bogard
Athena Asamiya
A Tier:
A Tier characters are solid characters that can be used to fill in gaps in the player's party when they lack S Tier characters.
Iori Yagami
Kyo Kusanagi
Kim Kaphwan
Sie Kensou
Ralf Jones
K'
B Tier:
B Tier characters begin the game with strength but become less useful later on, making them still usable but replaceable with stronger S and A Tier characters as they are unlocked.
King
Benimaru Nikaido
Robert Garcia
Chang Koehan
Yuri Sakazaki
Clark Still
C Tier:
C Tier characters have niche uses in certain game modes or at the beginning of the game, but are mostly useless compared to higher tier characters.
D Tier:
Avoid using D tier characters as they are underpowered and not useful in any game modes or stages of the game.
We hope you liked our tier list. As always you can check out our blog for more awesome content. Catch you on the other side soon!
Doomsday: Last Survivors - Ultimate Beginners' Guide

2023-05-31

Granny - Ultimate Guide

2023-05-31

Dream League Soccer - Beginner's Guide for All Soccer Lovers with Best Tips

2023-05-31

Beginner's Guide for Toca Life World – Build Your Own Story in the Sandbox

2023-05-31

Ultimate Guide to Garena Speed Drifters

2023-05-23