The following steps will teach you how to download and play 8 Ball Pool on PC with GameLoop.
About 8 Ball Pool
Do you want to play in the world of pool games? 8 Ball Pool is an addictive challenging game based on real 3D pool games, where you will challenge your friends online. Become a master of the pool!

The balls game is easy to win. You just have to select the table and get ready. Join us and challenge your to this ball game in PvP mode. Use your pool strategy with the cue wisely in this online multiplayer ball game as every round will be more difficult after each level. You can play in multiplayer or PvP mode in different pool tables. Become the best player and challenge your friends in this pool game.

You can play pool in multiplayer or PvP mode using different balls and table types. 8 Ball Pool is designed to help your intelligence. You will improve the aim when shooting balls with the cue.

CHALLENGE YOUR FRIENDS
Playing pool in multiplayer tournaments with friends is easy: Sign in for free with your Miniclip or Facebook account and you'll be able to challenge your friends straight from this multiplayer 8 ball game. Challenge friends to a PvP pool match on the go. Aim and shoot your best balls with a customized cue in our online 3D PvP tournament!

PLAY FOR COINS AND WIN EXCLUSIVE ITEMS
Customize your cue and pool table! In every competitive PvP match you play in our league, there'll be Coins at stake – win the match and the Coins are yours. You can also buy new items in the Pool Shop. Compete in our 3D multiplayer league and become a master of 8 balls in 3D!
The 8 Ball level system means you're always facing challenging players in the 8 ball league. Play multiplayer 8 Ball Pool to increase your ranking in our pool league and get access to more exclusive 8 Ball Pool match locations, where you play and compete against the best online pool players. 8 Ball Pool has different match levels: It doesn't matter if you're an amateur or a pro player, take your chance in our PvP competitions with your friends and other players and win the pool challenge: Aim with the cue and prove your skills in this free 8 ball online tournament.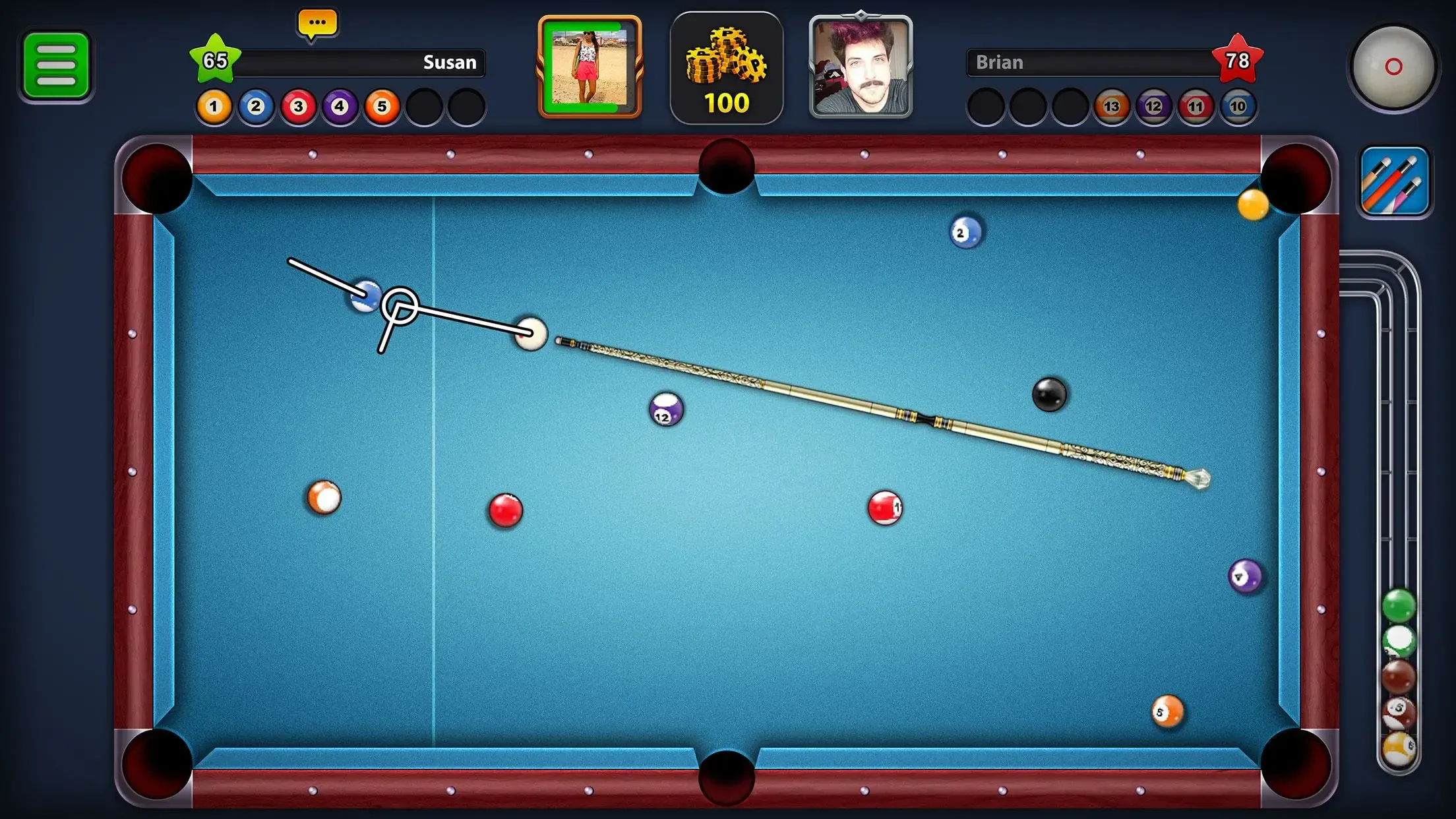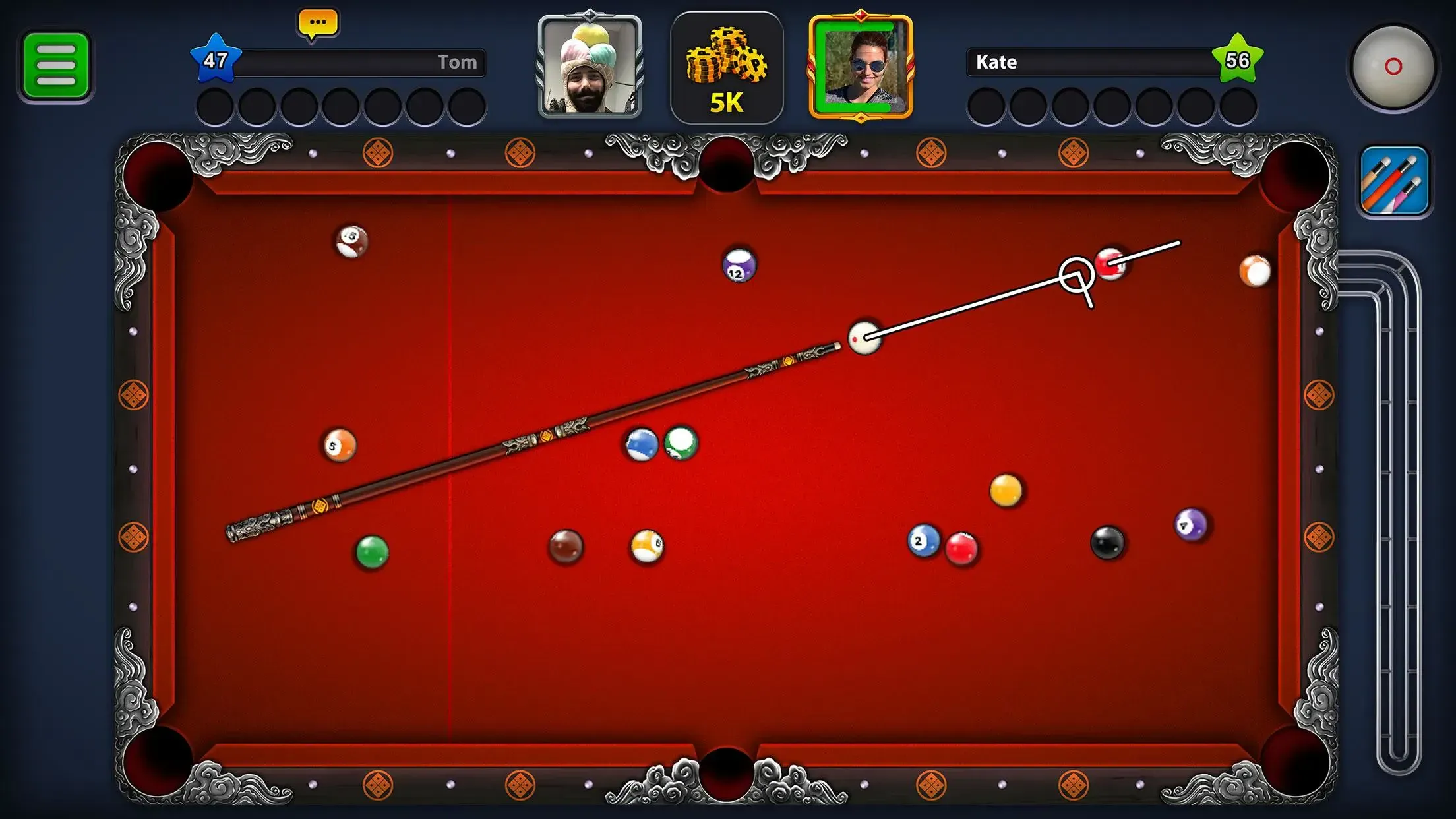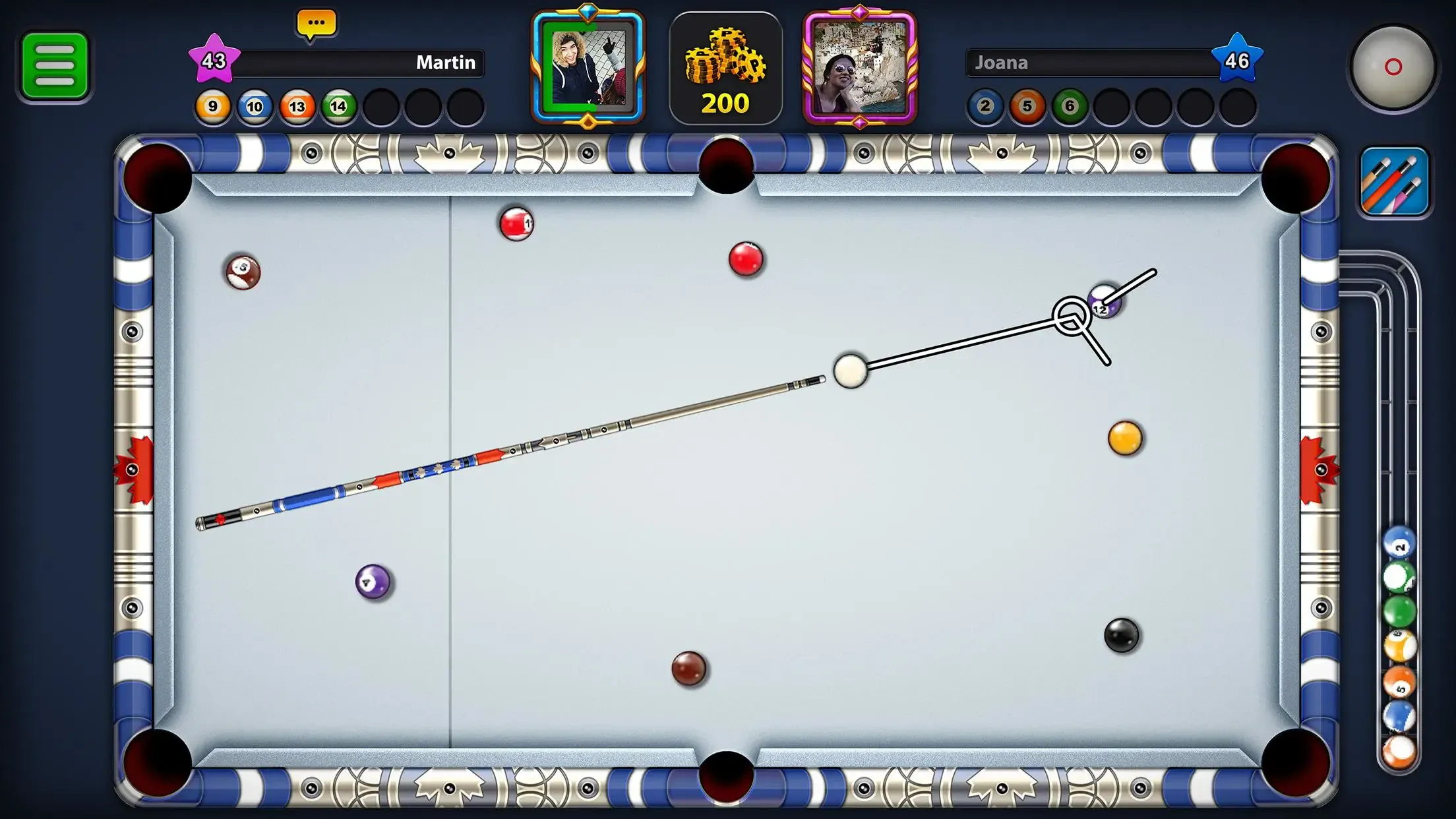 About GameLoop
As a brand-new game emulator launched in 2018, GameLoop entered the global market and became the best android emulator for brand recognition. With GameLoop, users can download and use hundreds of mobile games and applications on PC for free. After rebranding from Tencent Gaming Buddy to GameLoop in 2019, we hope to support not only mobile games, but also PC games and web games.
Now GameLoop has over 50 million monthly active users around the world and distinctive categories including classic First-person shooting game (FPS), Multiplayer Online Battle Arena Games (MOBA), Auto Mobile, Role-playing game (RPG), Arcade and more. With unique game sources, GameLoop is the Official android emulator for PUBG Mobile, Call of Duty Mobile and Arena of Valor. So far, there are over 1000 most popular games provided in GameLoop.
Providing self-innovated AOW engine, exclusive payment, security, and accelerator solution, together with resourceful multi-platform games, live, video, voice-social system, and news steam, GameLoop aims to give one-stop game service to both players and game developers.
How to download GameLoop
Search for GameLoop on the search engine, or click here to go directly to the official website.(https://www.gameloop.com)
If you have problems during the installation, you can go to the Support Center.(https://www.gameloop.com/support)

How to download 8 Ball Pool
Step 1. Launch GameLoop and search 8 Ball Pool on GameLoop.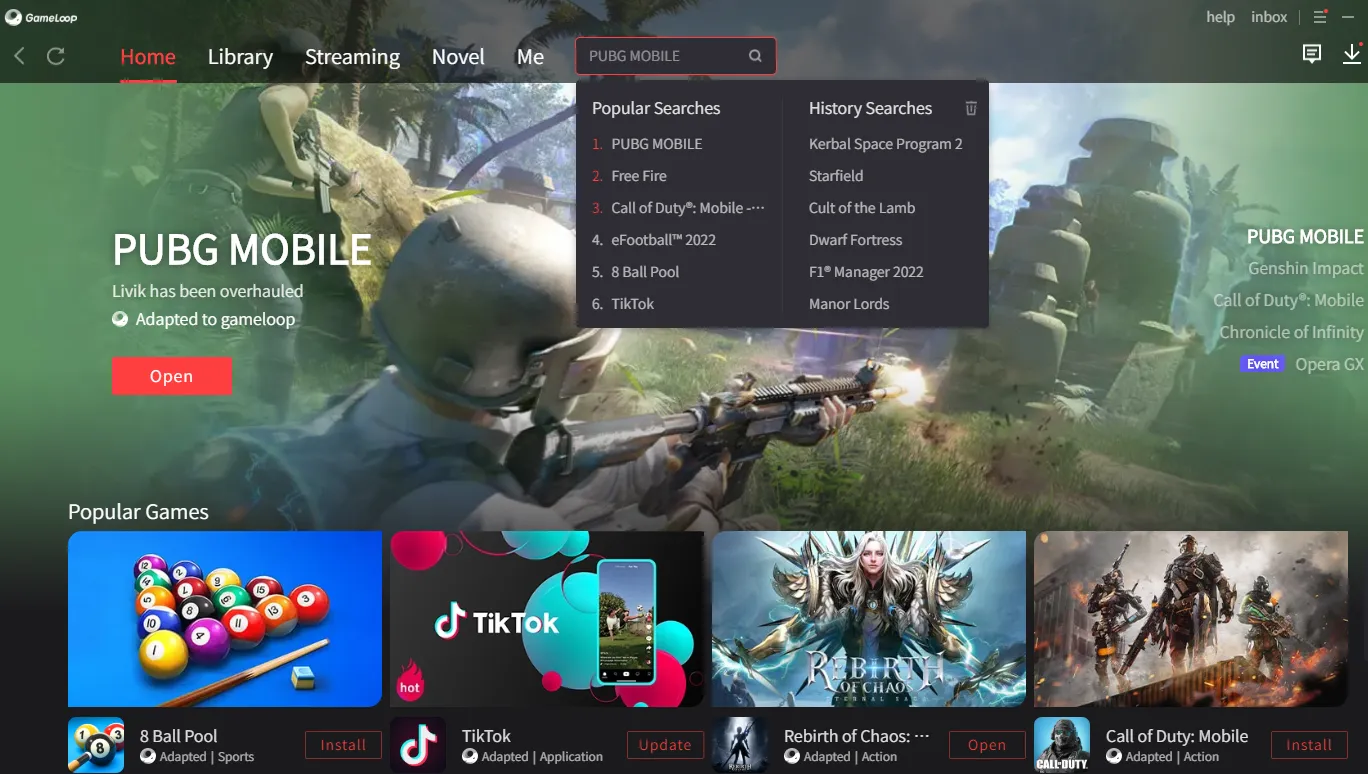 Step2. Find the game you want to download and click the install button to download and install it.

Step3.The emulator will automatically launch and install the game. After a few minutes, you will be able to play 8 Ball Pool on PC with Gameloop.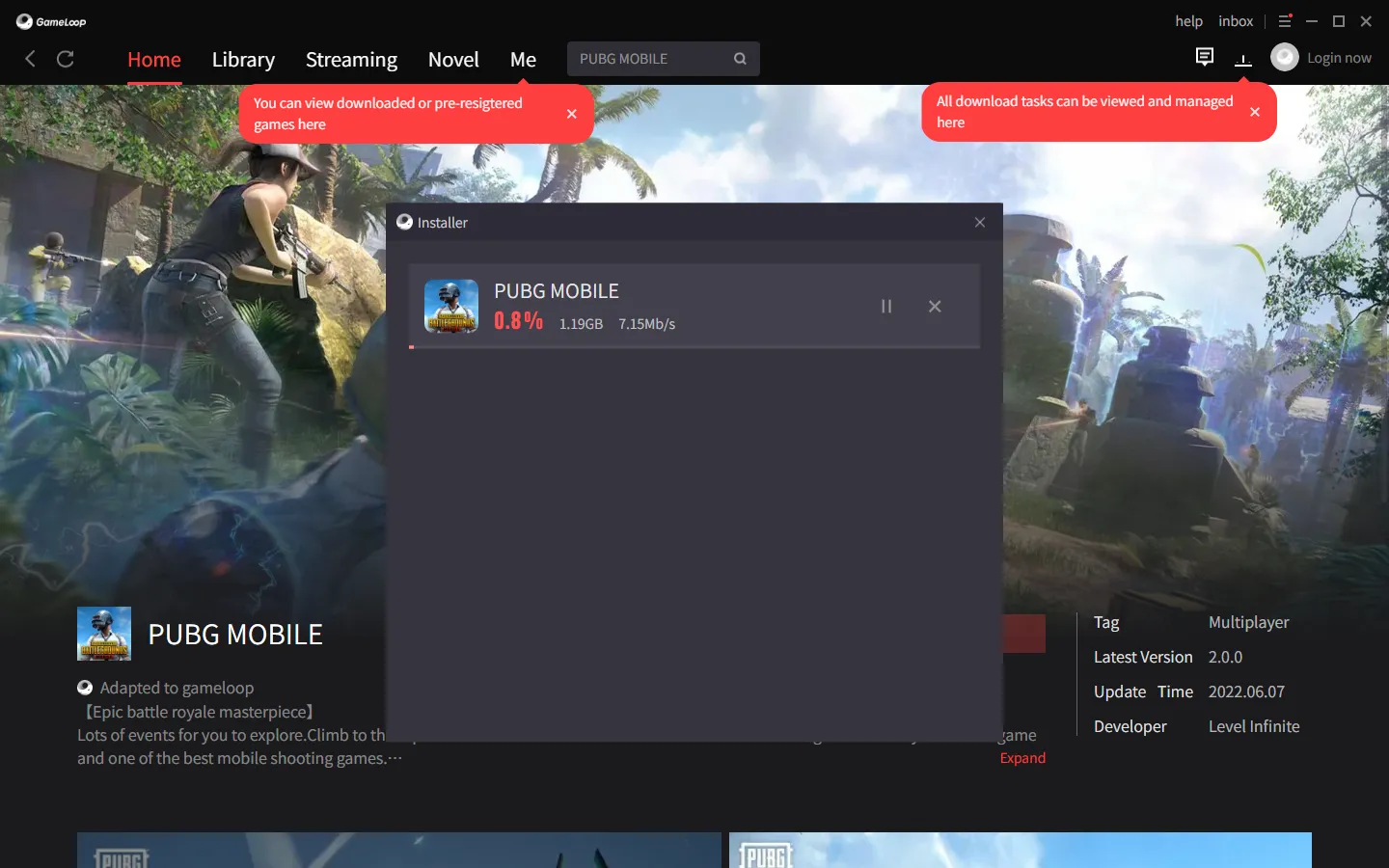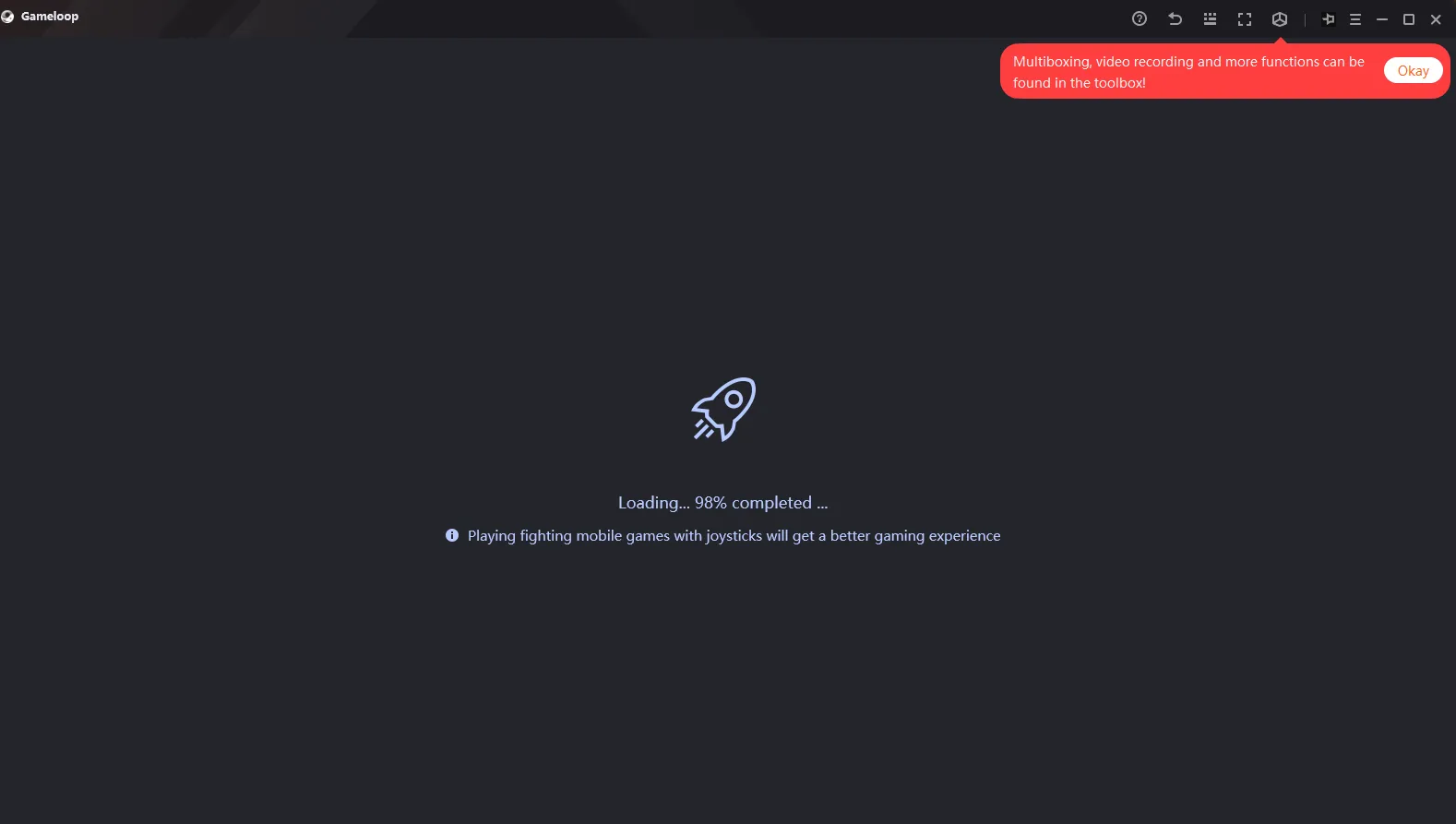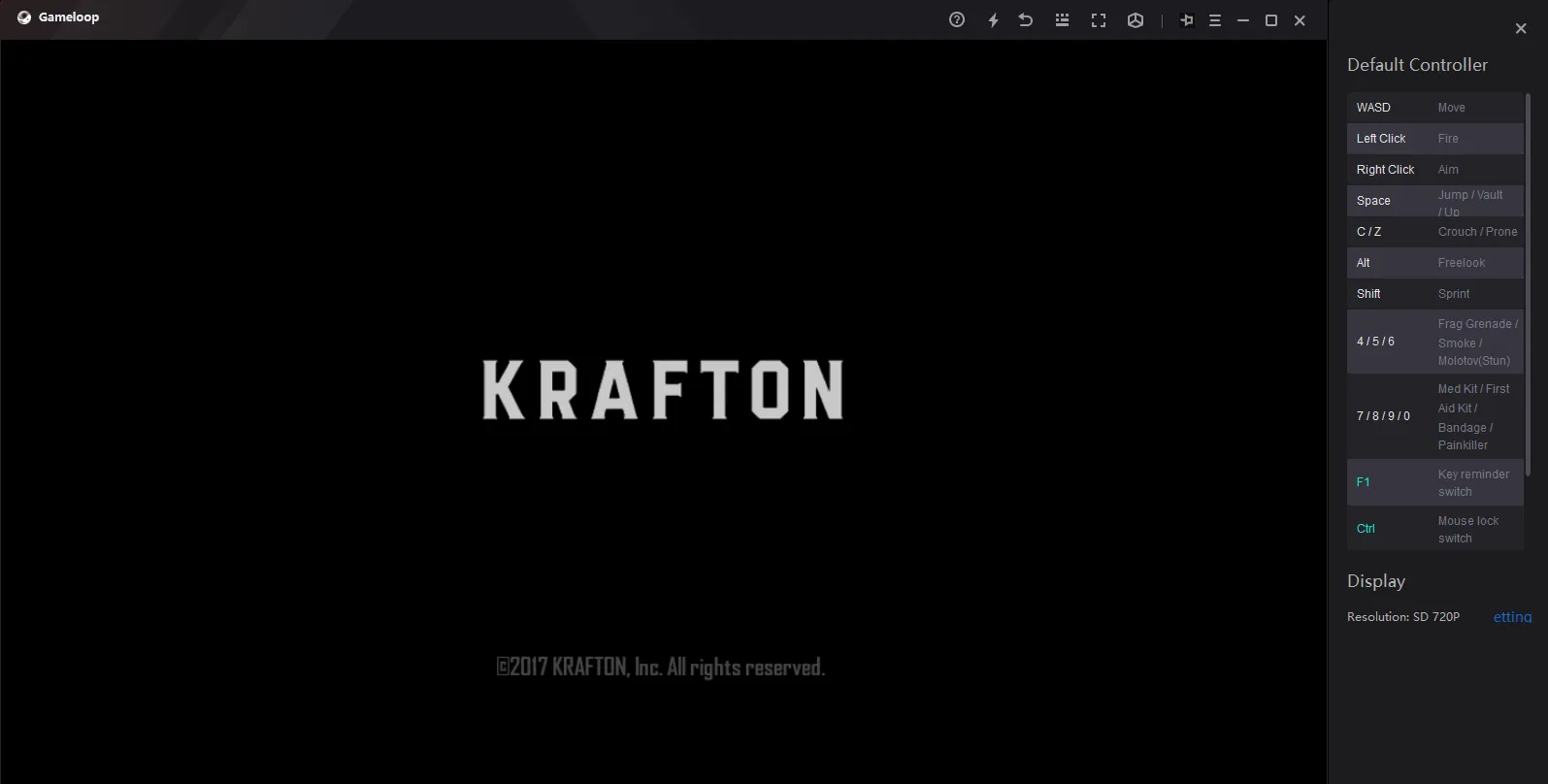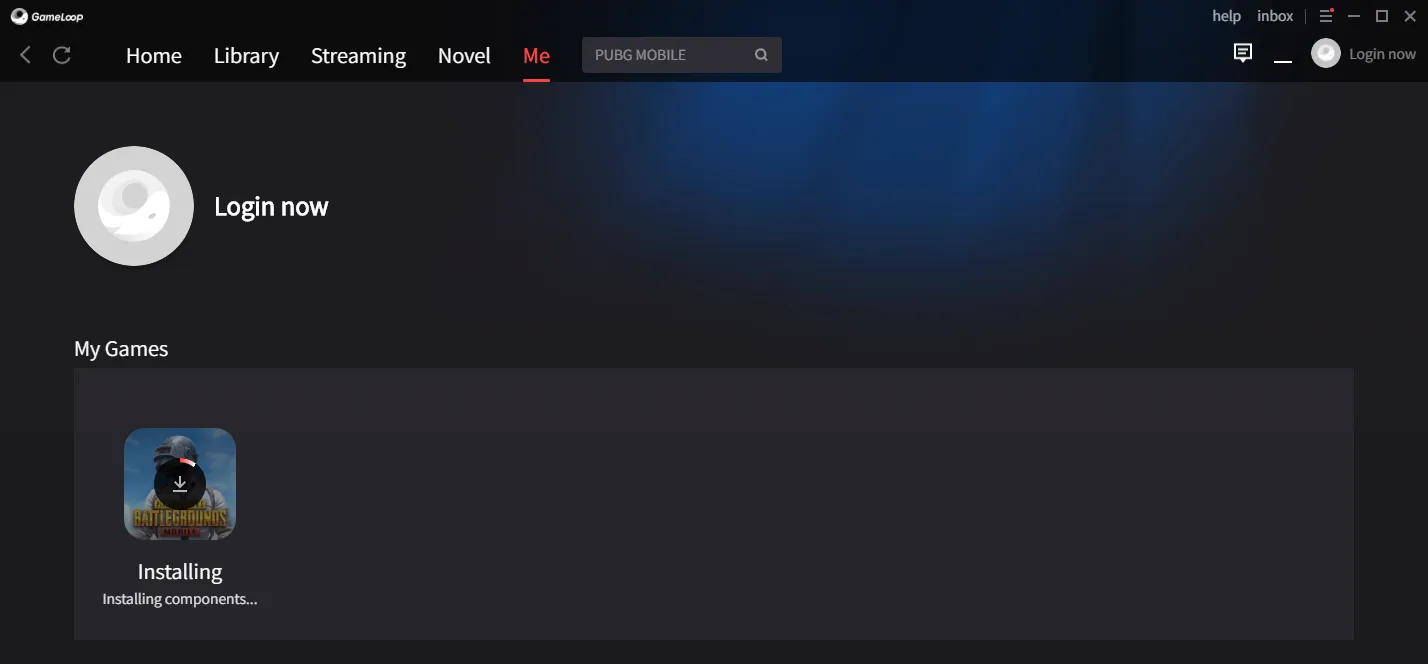 Emulator settings
Open the settings menu of Gameloop. in the settings window, you can customize the game resolution, window size, model settings, update screen recording, screen capture position, etc.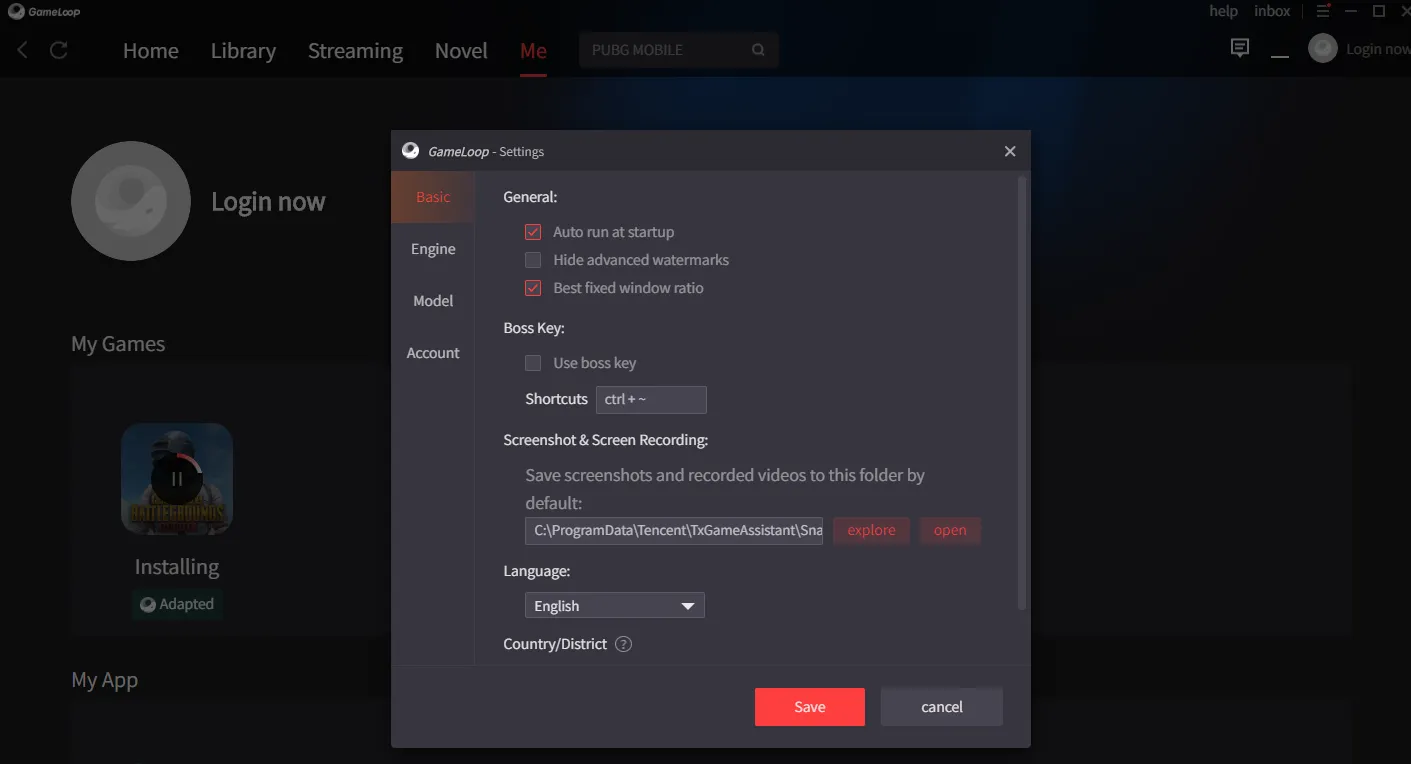 Multi-window and other game settings
Find the multi-window button, click it and open multi-window.

Enable emulator recording settings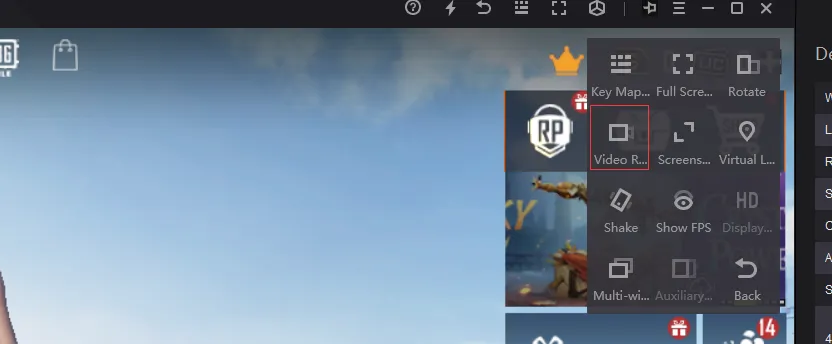 Emulator key mapping setting
Click F1 to open the emulator keys mapping.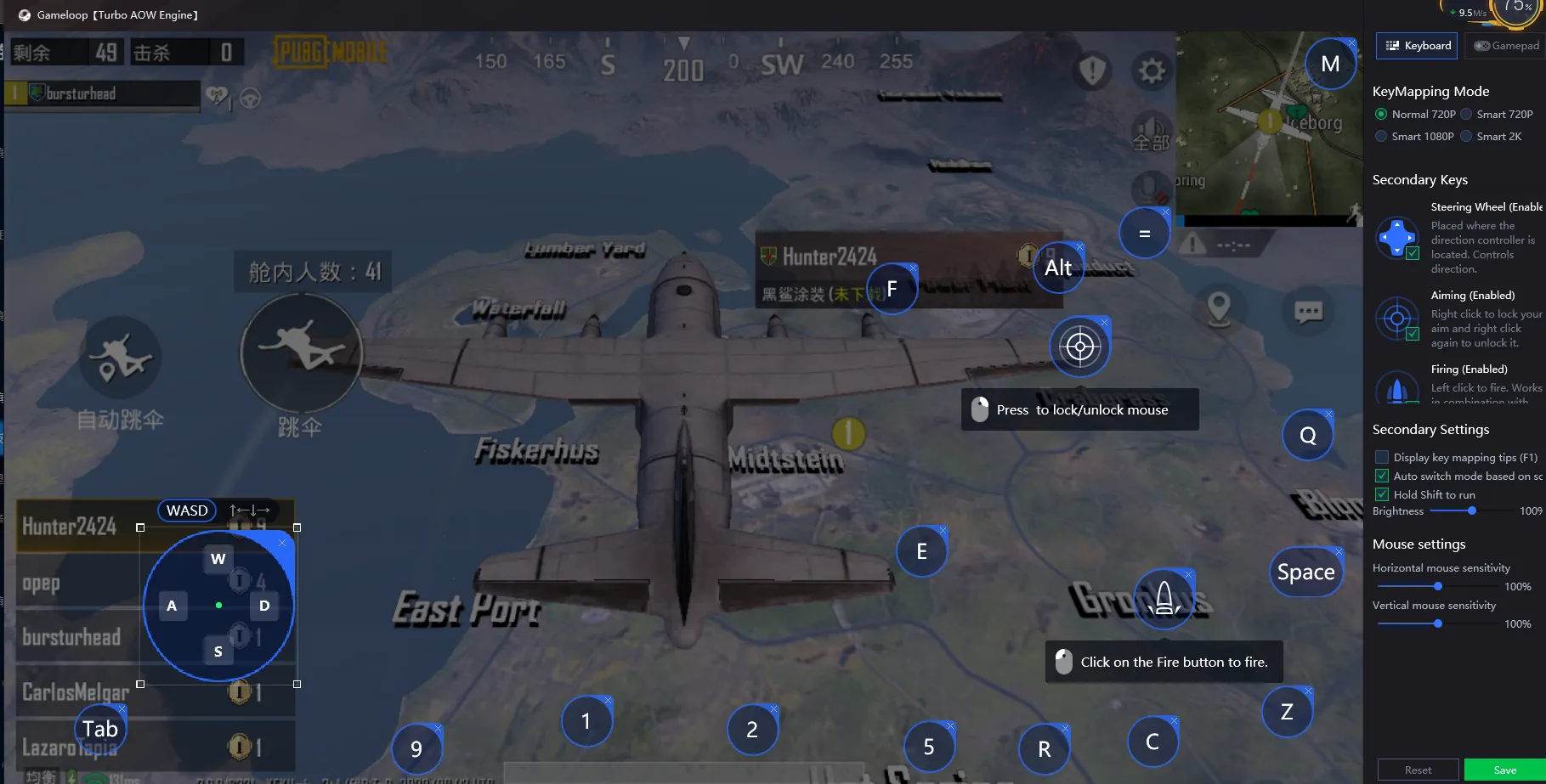 Open the toolset to enable Full Screen, Video Recording, Screenshot, and Virtual Location.