The following steps will teach you how to download and play FIFA Soccer on PC with GameLoop.
About FIFA Soccer
Play head-to-head with friends for the first time in the heart-pounding soccer action of FIFA Mobile! Build your Ultimate Team™, train any player to be a superstar, and then join in a League or play through more than 650 events in the all-new World Tour event. Participate in UEFA Champions League competitions to earn rewards or climb the leaderboards in weekly and monthly soccer events, including El Clásico and other top derbies. Whether it's battling it out versus your friends or taking on the likes of Manchester City and Real Madrid, the world's game has been taken to a whole new level. Follow us on Twitter @eafifamobile to stay up-to-date and get involved in the conversation. PLAY HEAD TO HEAD VS YOUR FRIENDS For the first time in FIFA Mobile, you can challenge your friends in real-time 11v11 gameplay. Create your in-game friends list and keep track of your Head to Head record for ongoing bragging rights. The pitch is about to get personal. BUILD YOUR ULTIMATE TEAM™ Start building your Ultimate Team using any player from the Premier League, La Liga, Ligue 1, Bundesliga, Serie A, MLS, and more, then train any player to be a superstar. Form your squad by using soccer players from the same nation, league, or team to increase their Chemistry and take your Starting 11 to the top of the leaderboards. ALL-NEW REWARDING COMPETITION Play head-to-head in VS Attack or full 11v11 matches to earn valuable tiered rewards based on weekly and monthly performance. Win, climb the divisions, and earn more rewards as you get to the top of the leaderboards. Qualify for VS Attack tournaments for your shot at Tournament Milestone and Top 100 rewards. UEFA CHAMPIONS LEAGUE Challenge opponents in the world's biggest club competitions – the UEFA Champions League and UEFA Europa League. Take part in playable Live Events that correspond with the real-world tournaments as they progress through the season to earn special UCL and UEL Players. Important Consumer Information. This app: Requires acceptance of EA's Privacy &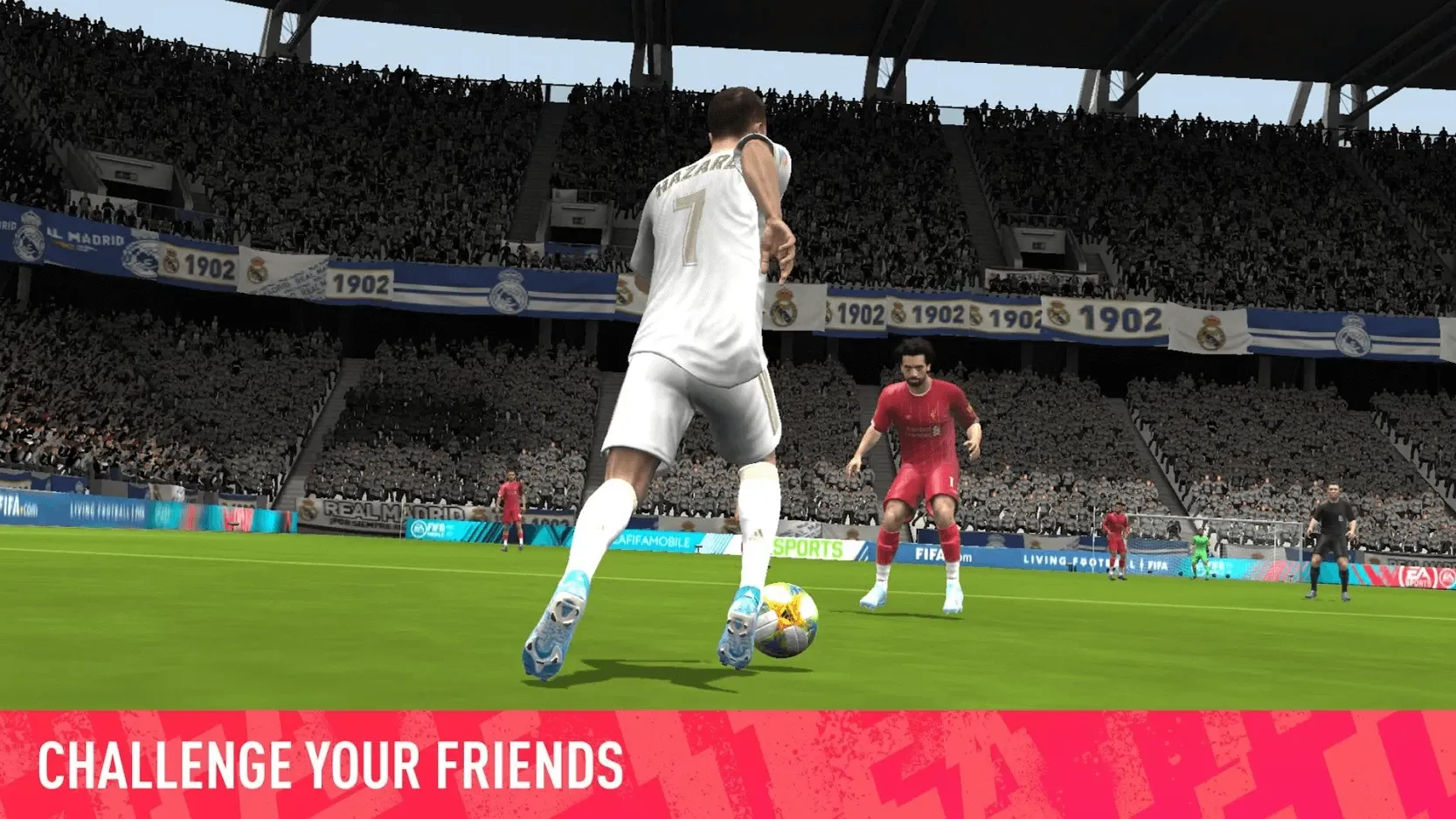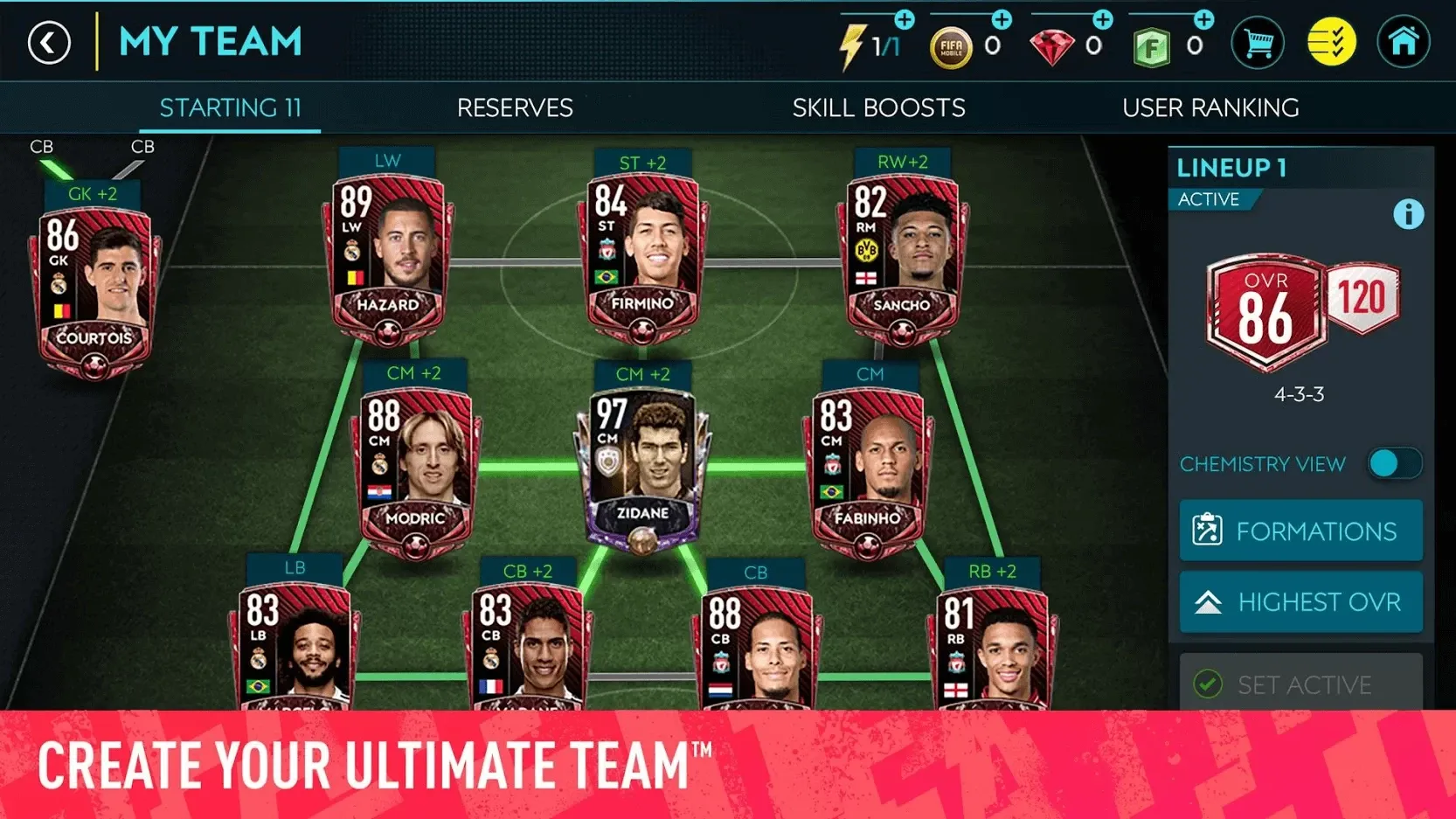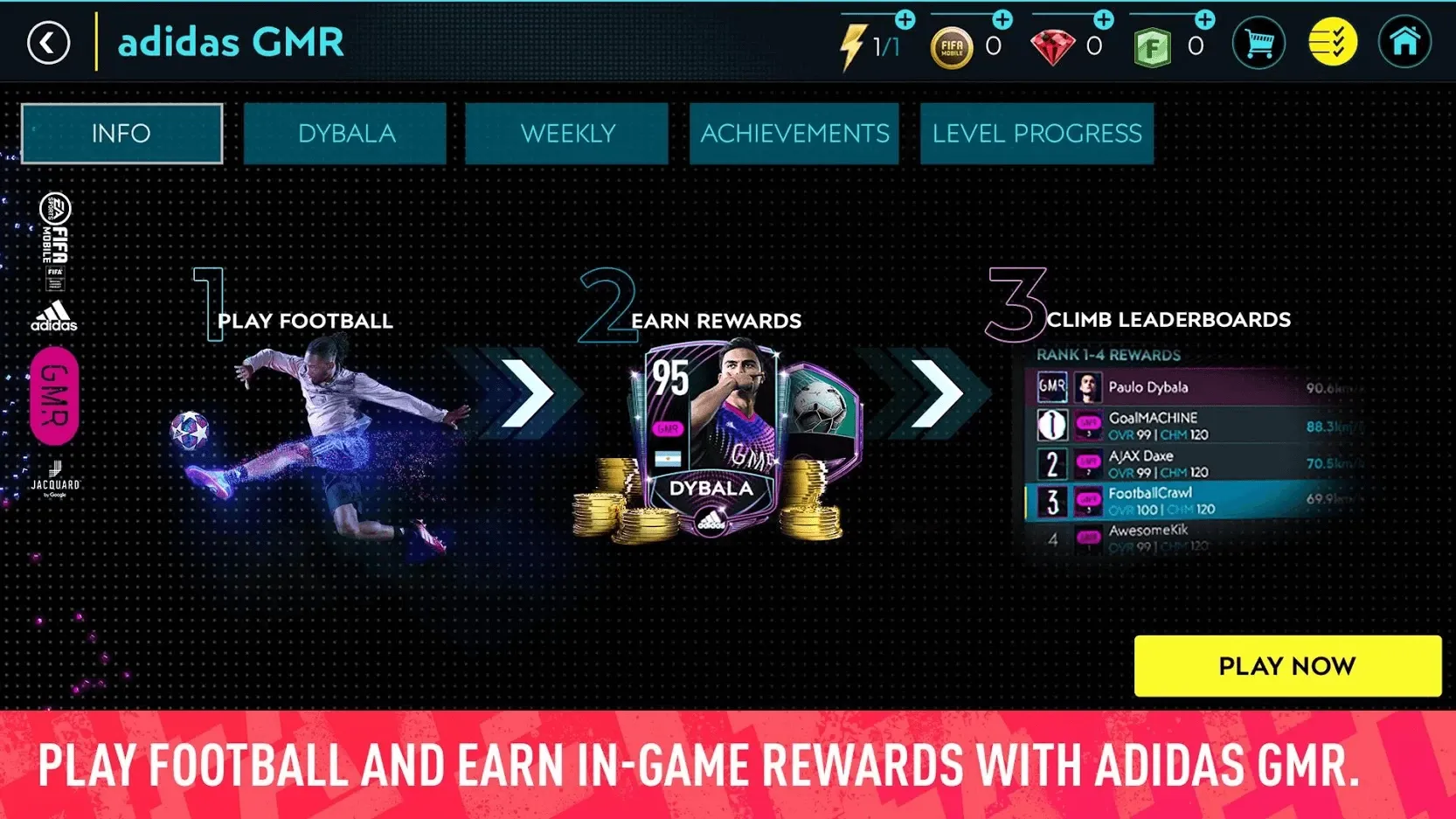 About GameLoop
As a brand-new game emulator launched in 2018, GameLoop entered the global market and became the best android emulator for brand recognition. With GameLoop, users can download and use hundreds of mobile games and applications on PC for free. After rebranding from Tencent Gaming Buddy to GameLoop in 2019, we hope to support not only mobile games, but also PC games and web games.
Now GameLoop has over 50 million monthly active users around the world and distinctive categories including classic First-person shooting game (FPS), Multiplayer Online Battle Arena Games (MOBA), Auto Mobile, Role-playing game (RPG), Arcade and more. With unique game sources, GameLoop is the Official android emulator for PUBG Mobile, Call of Duty Mobile and Arena of Valor. So far, there are over 1000 most popular games provided in GameLoop.
Providing self-innovated AOW engine, exclusive payment, security, and accelerator solution, together with resourceful multi-platform games, live, video, voice-social system, and news steam, GameLoop aims to give one-stop game service to both players and game developers.
How to download GameLoop
Search for GameLoop on the search engine, or click here to go directly to the official website.(https://www.gameloop.com)
If you have problems during the installation, you can go to the Support Center.(https://www.gameloop.com/support)

How to download FIFA Soccer
Step 1. Launch GameLoop and search FIFA Soccer on GameLoop.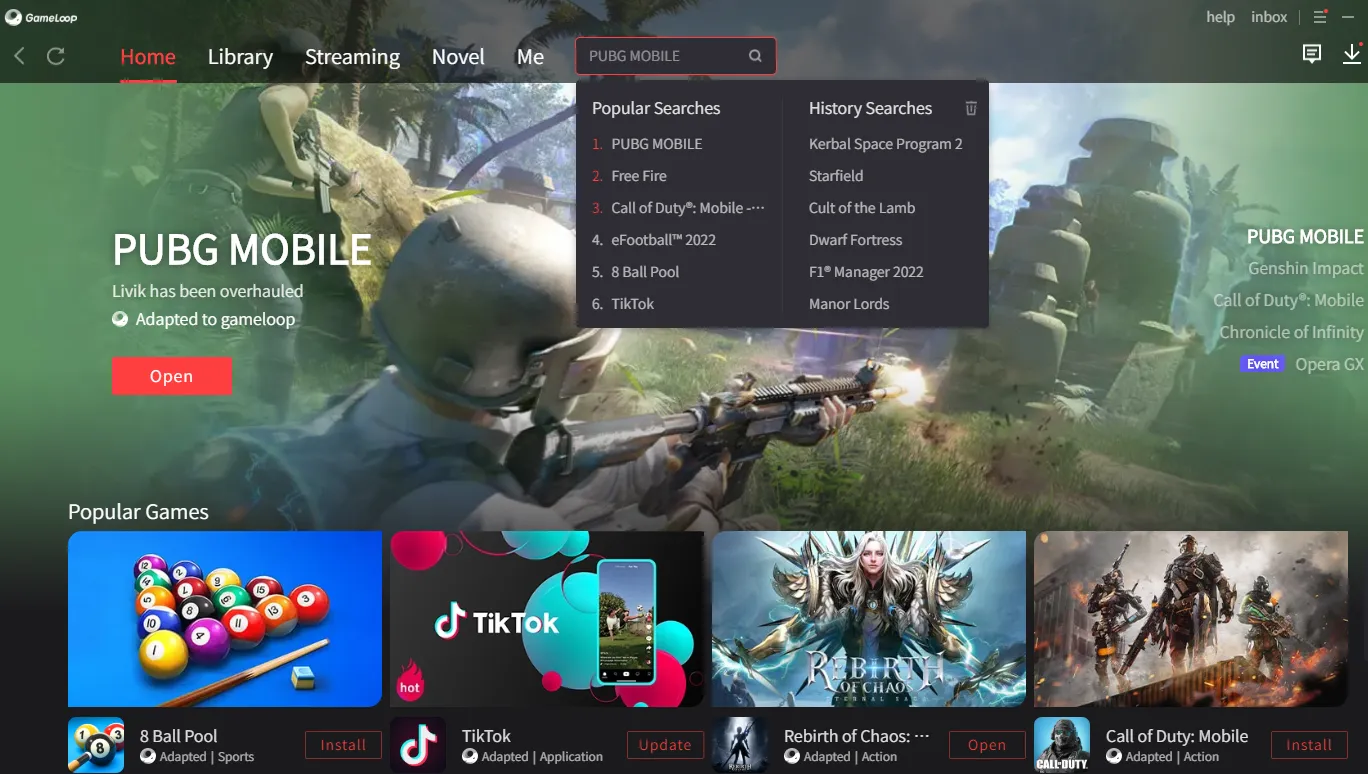 Step2. Find the game you want to download and click the install button to download and install it.

Step3.The emulator will automatically launch and install the game. After a few minutes, you will be able to play FIFA Soccer on PC with Gameloop.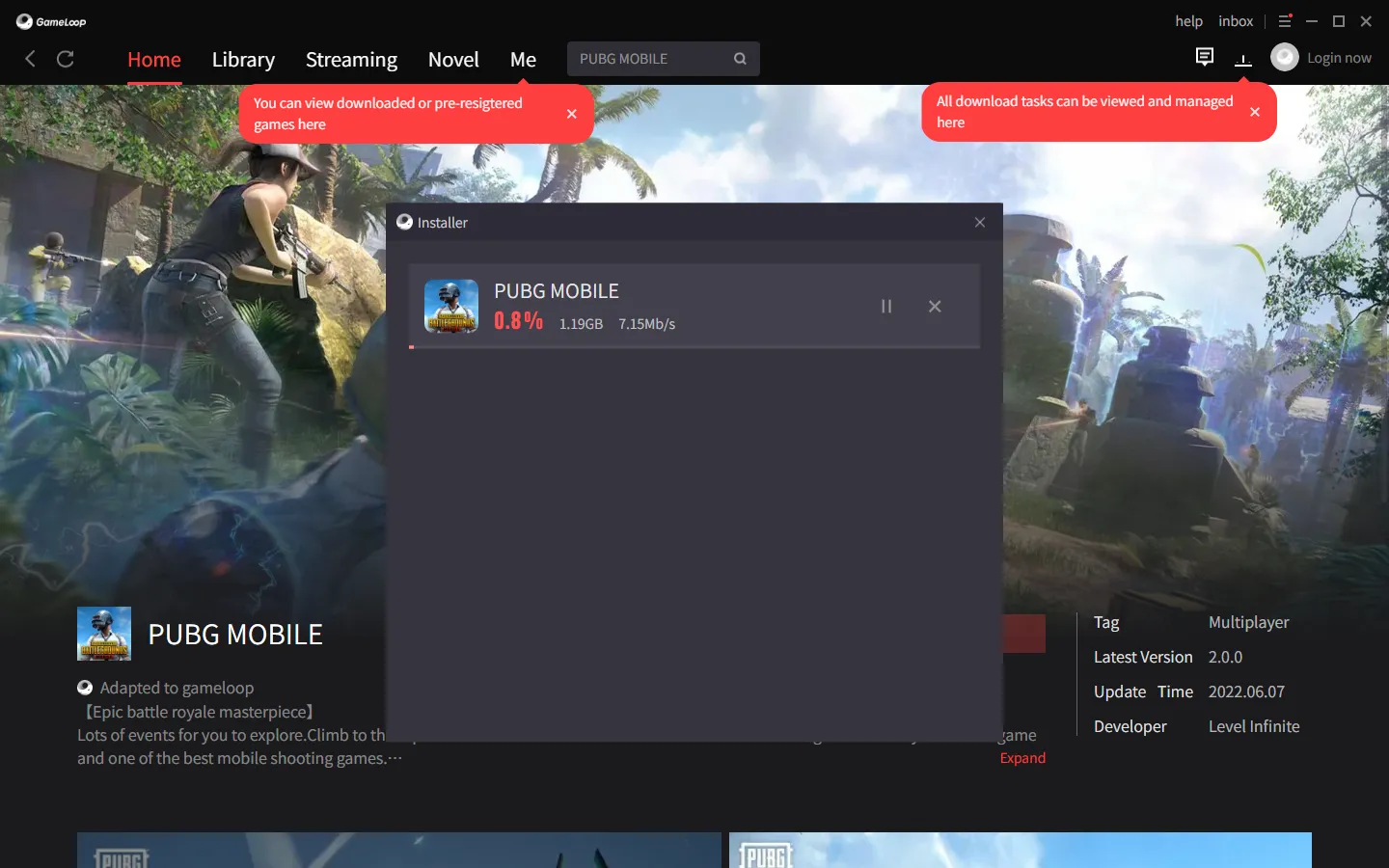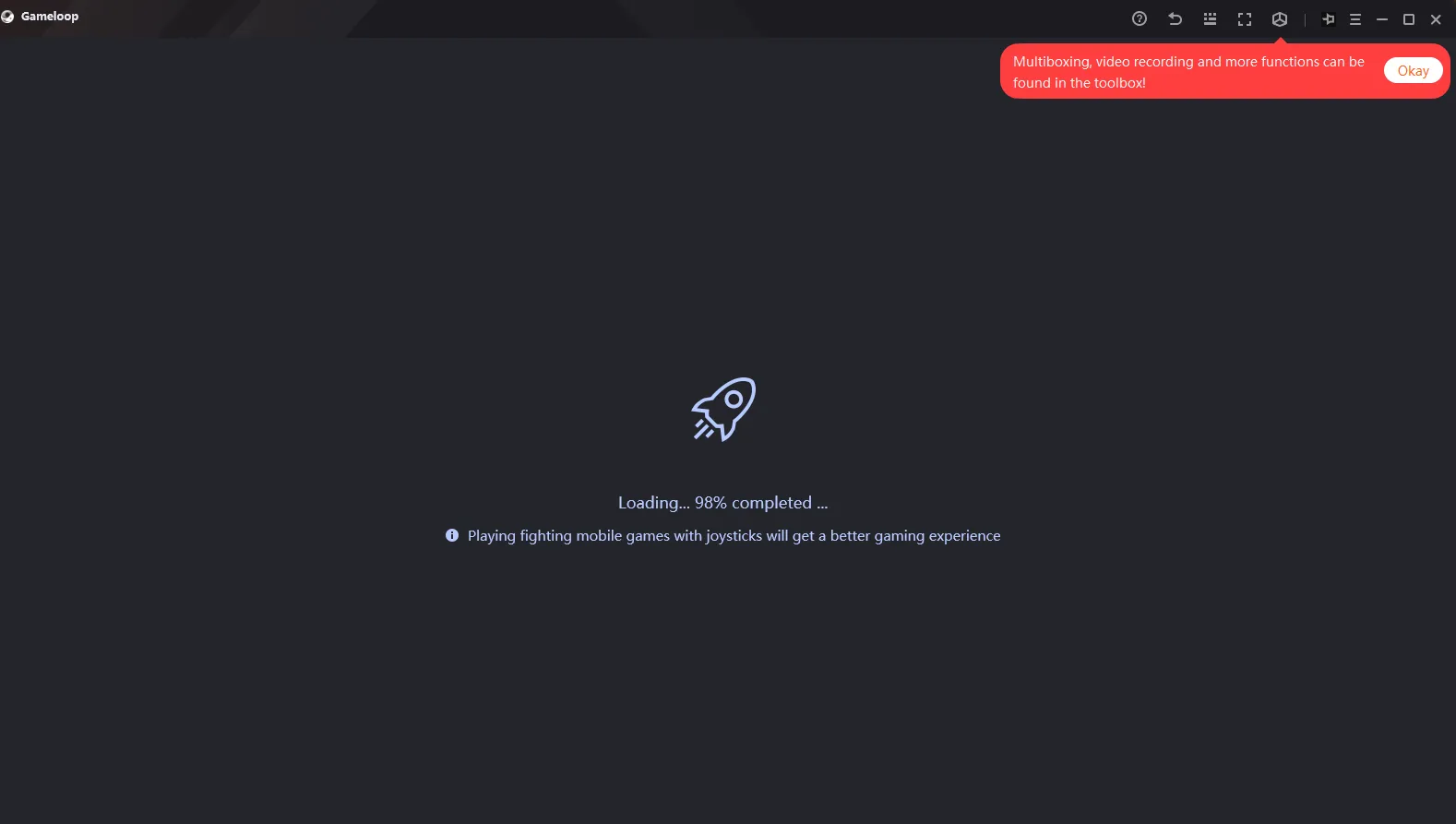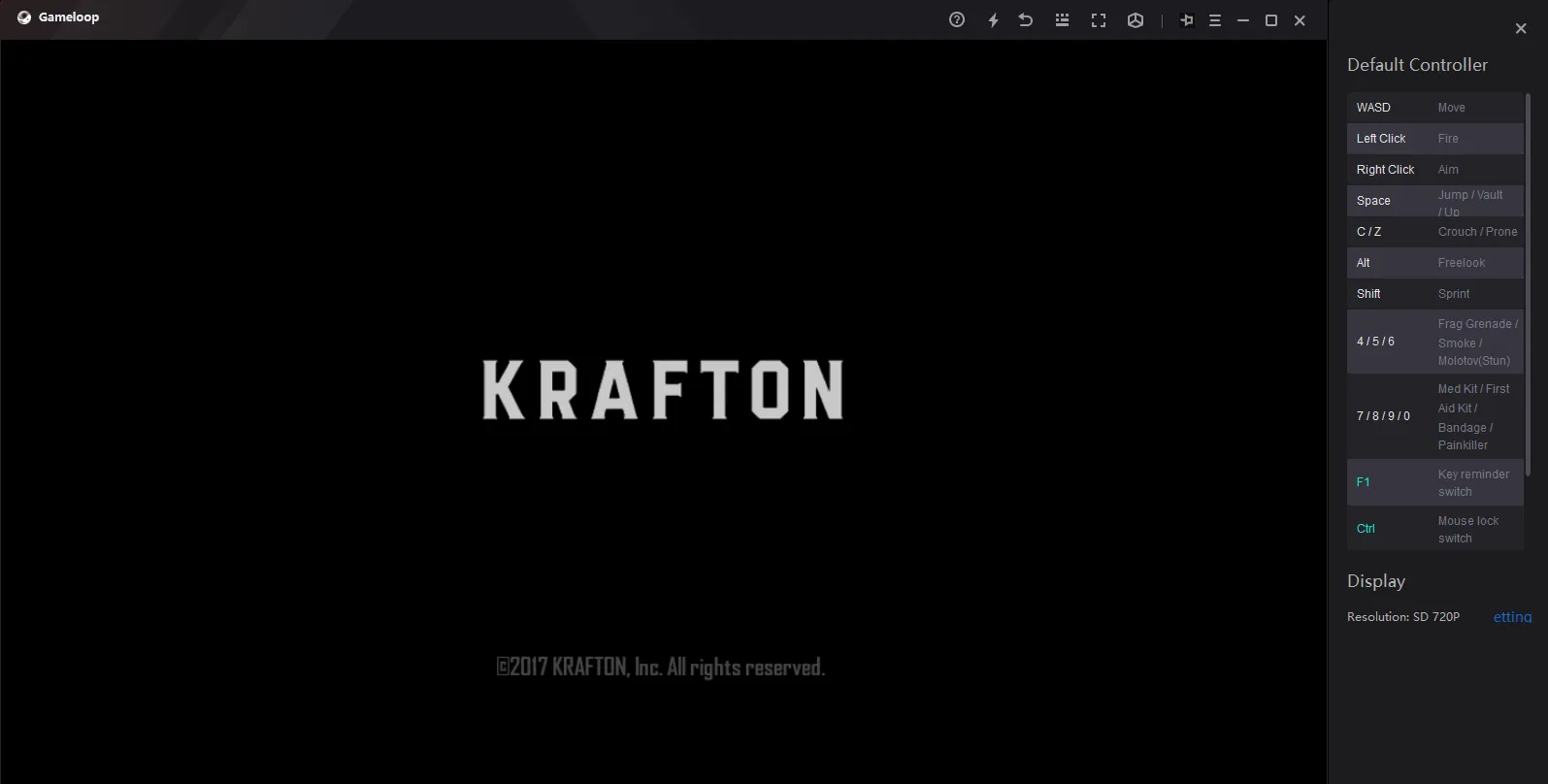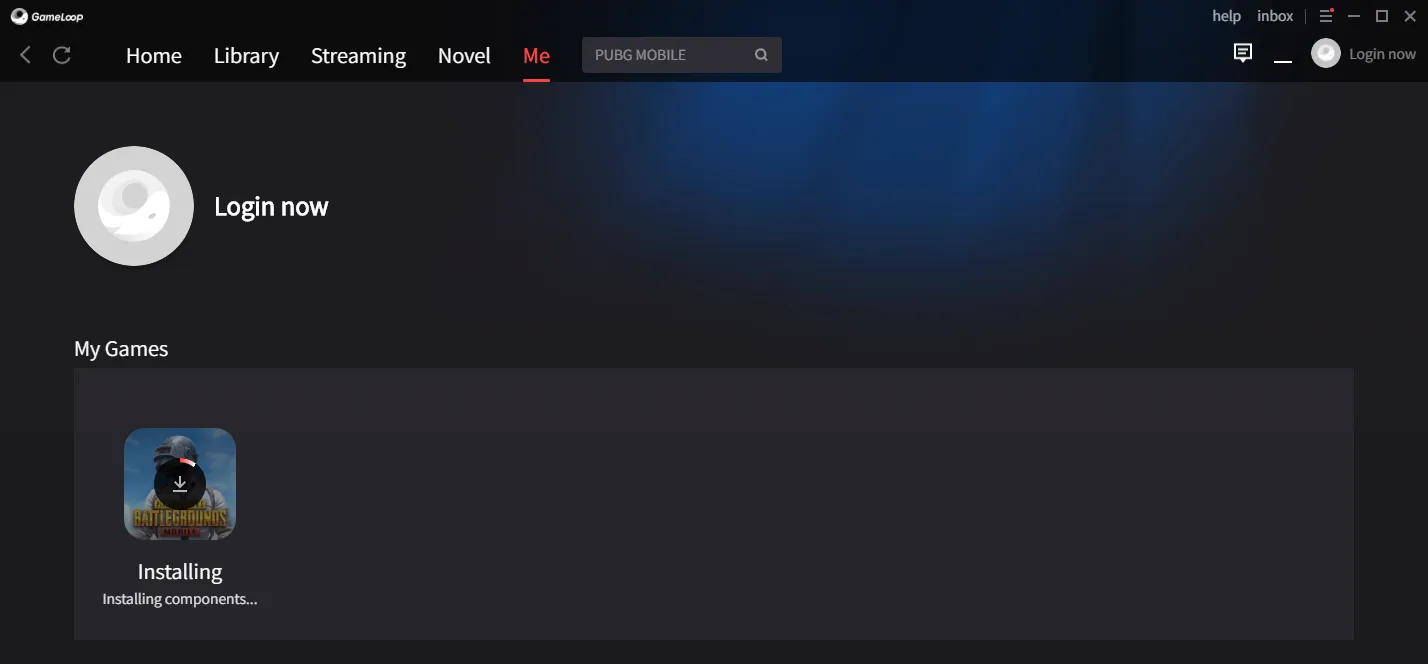 Emulator settings
Open the settings menu of Gameloop. in the settings window, you can customize the game resolution, window size, model settings, update screen recording, screen capture position, etc.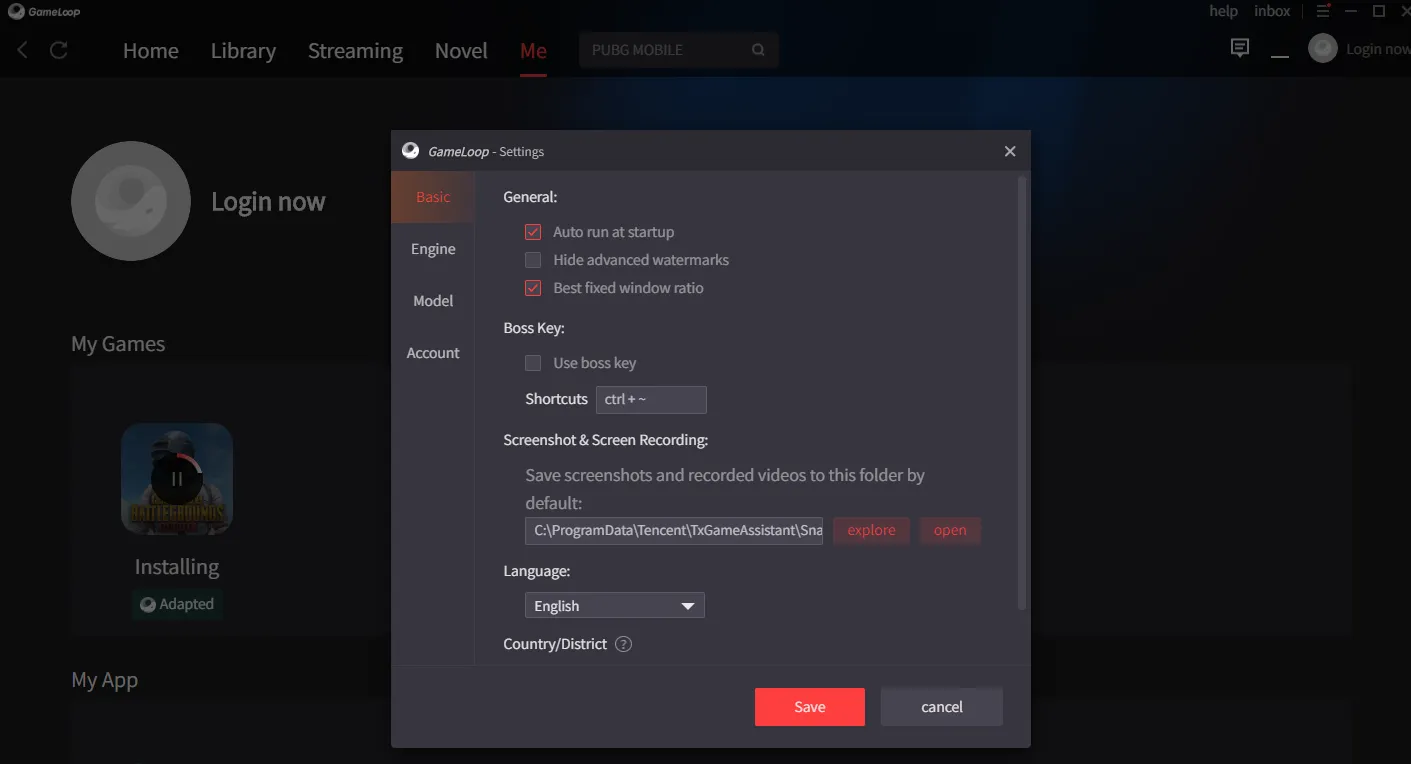 Multi-window and other game settings
Find the multi-window button, click it and open multi-window.

Enable emulator recording settings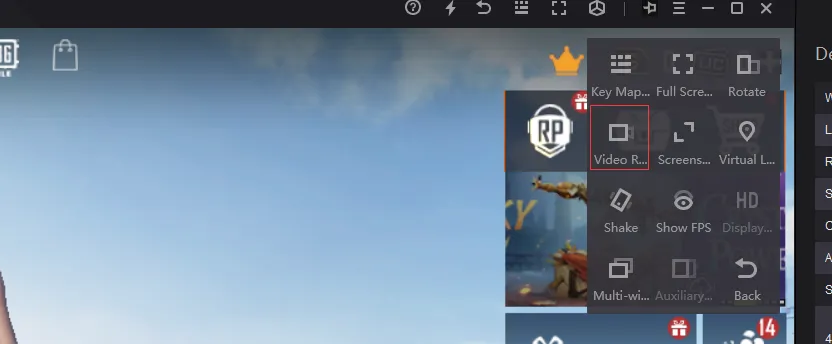 Emulator key mapping setting
Click F1 to open the emulator keys mapping.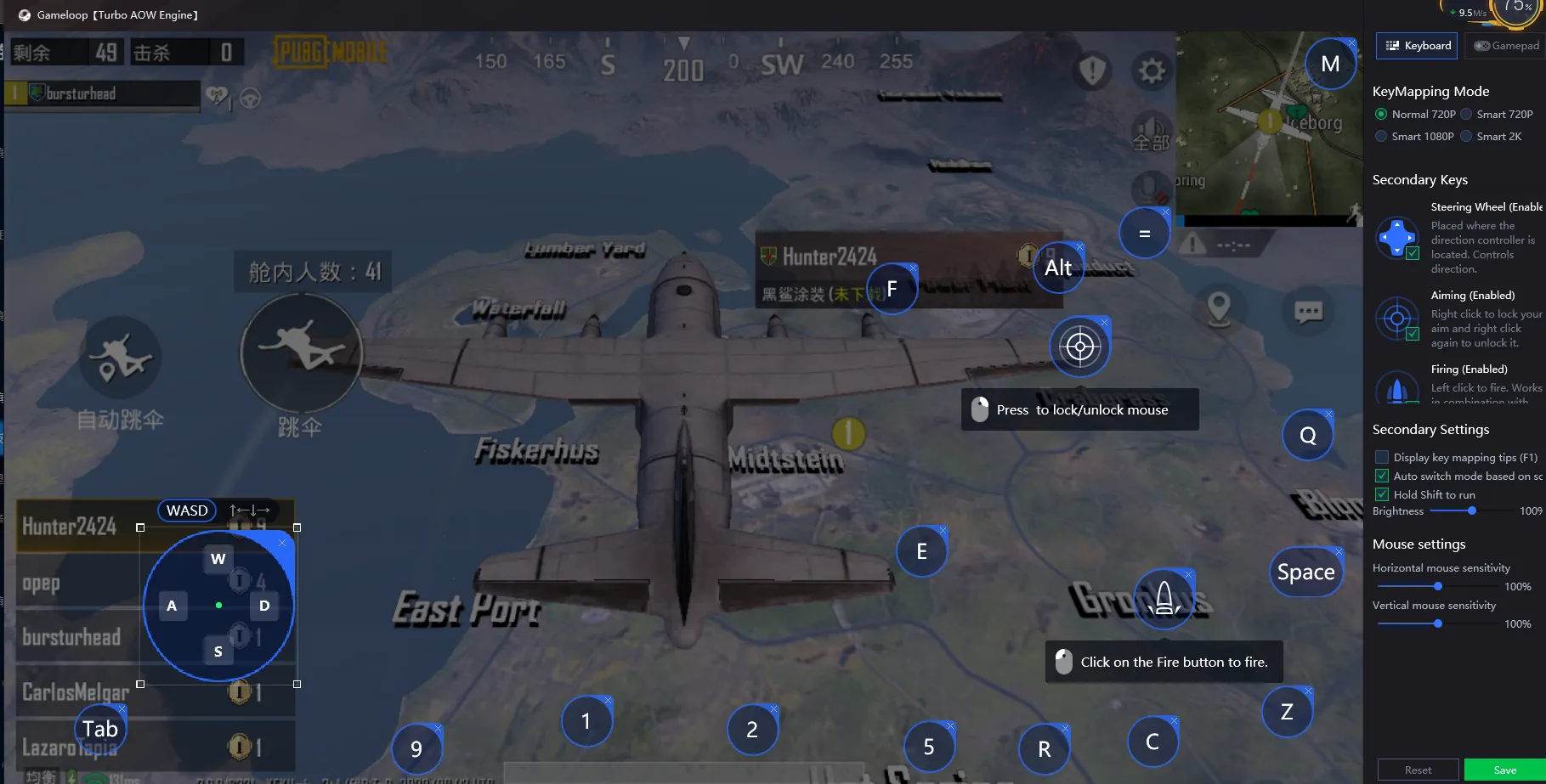 Open the toolset to enable Full Screen, Video Recording, Screenshot, and Virtual Location.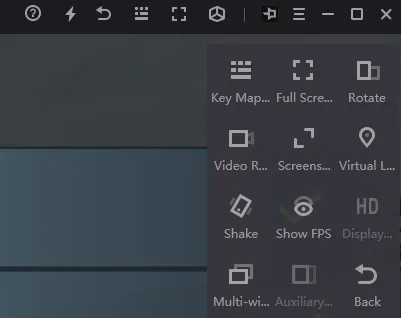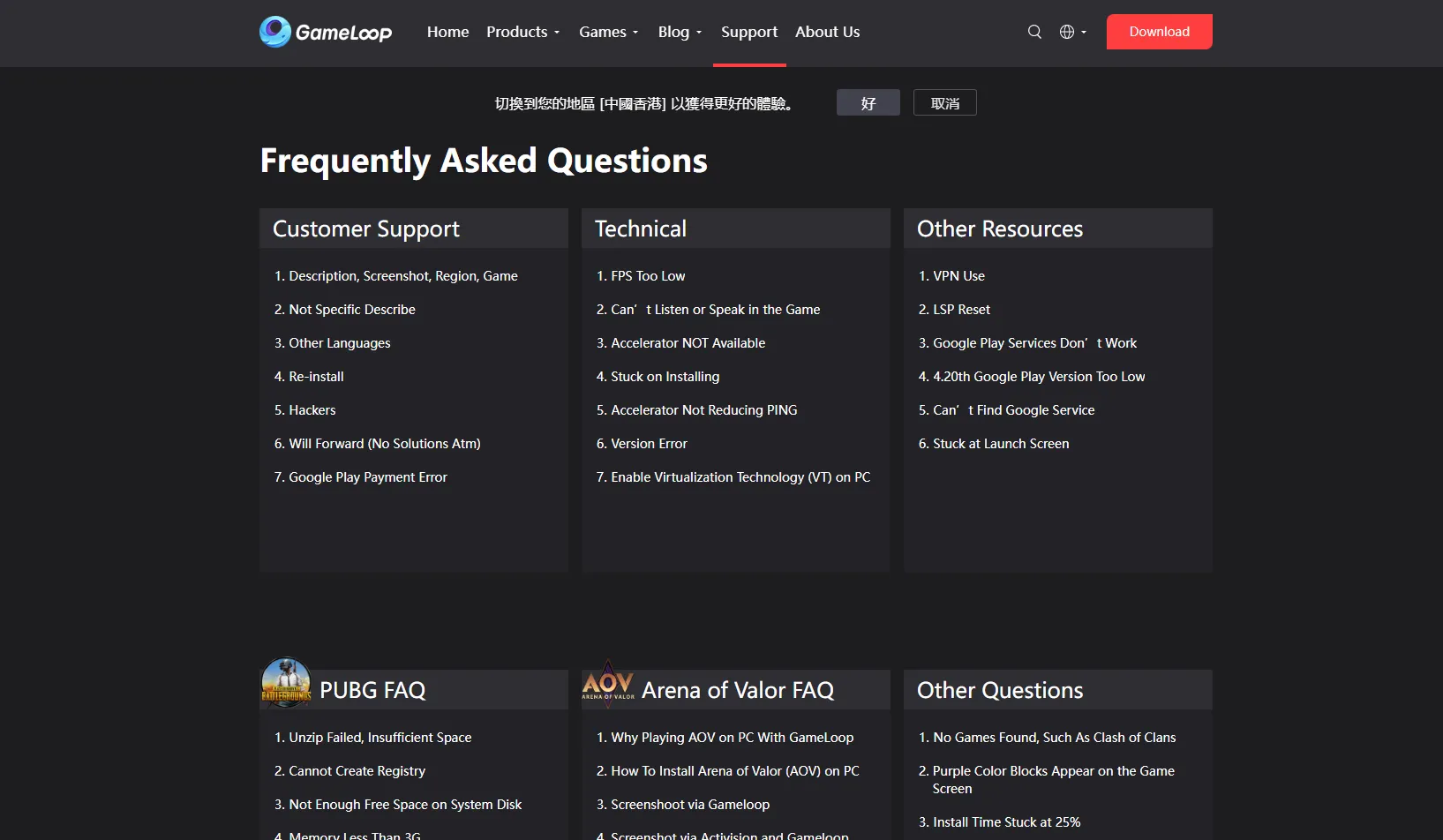 FIFA Soccer
Build your Ultimate Team™ and kickoff your soccer journey today. Score goals with the some of the world's best players as you level up a team of soccer superstars. Compete amongst the best in tournaments, world-class events and more!<br><br>Soccer stars await with over 15,000 players including world-class talent like Kylian Mbappé, Phil Foden, and Son Heung-min, plus over 600 teams including Real Madrid and Manchester City. Boost your offense with elite forwards and your defense with elite goalkeepers. Kickoff in playable live events that correspond with real-world tournaments throughout the soccer season to acquire UEFA Champions League and UEFA Europa League players. Build your dream team in FIFA Mobile - collect players and put your favorite soccer stars to the test.<br><br>Experience a soccer game more immersive than ever. Play with your Ultimate Team to the sounds of cheering crowds in memorable FIFA soccer stadiums. Penalty kick or breakaway - compete in a next-level soccer simulation. Renowned commentators provide live on-field audio commentary as you watch the game come alive like never before with an enhanced game engine, day/night and weather simulations, and more.<br><br>Champions are made in FIFA Mobile. World-class competition, realistic sports game thrills, real time 11v11 gameplay and authentic soccer game action await. Kick it in the next generation of mobile soccer games.<br><br>For true soccer fans, there is no other game like FIFA Mobile. <br><br><b>FIFA MOBILE FEATURES</b><br><br><b>BUILD YOUR ULTIMATE TEAM</b> WITH SELECTIONS FROM THE BIGGEST LEAGUES, BEST TEAMS, &amp; OVER 15,000 STAR PLAYERS, INCLUDING:<br>Premier League - Trent Alexander-Arnold, Phil Foden &amp; Son Heung-min.<br>LaLiga Santander - David Alaba &amp; João Félix<br>Bundesliga - Jude Bellingham<br>Ligue 1 Uber Eats - Kylian Mbappé<br><br><b>REALISTIC SOCCER STADIUM &amp; LEAGUE ACTION</b><br>- Score with enhanced visuals at up to 60 fps*<br>- Experience new, upgraded soccer stadiums including several classic FIFA venues<br>- Soccer fans can experience realistic stadium SFX and live on-field audio commentary<br>- Premier League, LaLiga Santander, Bundesliga and more of the biggest leagues<br><br><b>NEXT-LEVEL SOCCER SIMULATION</b><br>- Kick the ball past defenders as you dribble in style or score a belter top corner - now with high fidelity player rendering<br>- Realistic soccer stadium play conditions are customizable with time-of-day and weather options<br>- Soccer hero or rising star - Build, train and manage soccer legends and more to level up your Ultimate Team<br>- Stamina and substitution mechanics for additional customization, choice and control<br><br><b>SOCCER ICONs &amp; HEROES</b><br>- Forwards, Midfielders, Defenders, and Goalkeepers - Build your Ultimate Team with over 100 soccer ICONs and Heroes<br>- Score big with world soccer ICONs like David Beckham, Paolo Maldini, Ronaldinho, and more<br>- Perfect your lineup with Heroes like Robbie Keane and Ole Gunnar Solskjær<br>- Soccer legends from over 30+ leagues will level up your dream team from fan-favorite to UEFA Champions League and UEFA Europa League contender<br><br>Soccer stardom awaits. Take to the pitch and experience FIFA Mobile.<br><br>This app: Requires acceptance of EA's Privacy &amp; Cookie Policy and User Agreement. Requires a persistent Internet connection (network fees may apply). Collects data through third party analytics technology (see Privacy &amp; Cookie Policy for details). Contains direct links to the Internet. The app uses Game Center. Log out of Game Center before installation if you don't want to share your game play with friends.<br><br>User Agreement: terms.ea.com<br>Privacy and Cookie Policy: privacy.ea.com<br>Visit help.ea.com for assistance or inquiries.<br><br>EA may retire online features after 30 days' notice posted on ea.com/service-updates.<br>*60 fps available only on certain devices. See https://go.ea.com/r8RSc for requirements.