5-Step guide to play PUBG Mobile 1.7 on PC
2021-12-02

Download
PUBG Mobile 1.7 has been a very popular mobile game around the world since it was launched by Tencent Games. It has already taken its place among the most downloaded and most played games on phones.
You will appreciate that sometimes playing games on the phone can be seriously difficult. The heating of the phone or staring at the small screen for hours can hurt the eyes of the players. So, do you know that you can play PUBG Mobile 1.7 on PC?
You can find out how you can play PUBG Mobile 1.7 and other games on PC in our article.

5-Step guide to play PUBG Mobile 1.7 on PC
In order to play mobile games on PC, you need to download android emulators that are fully compatible with mobile games. After installing the PC emulator, you can experience the pleasure of mobile gaming on your computer.
However, we would like to point out that most emulators can not give you the gaming experience of your dreams due to not matching performance requirements. For a good gaming pleasure, keyboard-mouse optimization must be perfect.
The Tencent Gaming Buddy GameLoop Android emulator is fully compatible with PUBG Mobile 1.7 and hundreds of other games. Follow this guide to play PUBG Mobile 1.7 on PC:
1. Download GameLoop Android emulator from its official website for free. Once you press the download button, the download will start automatically.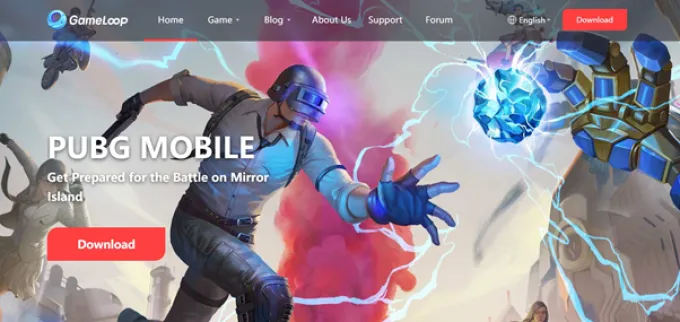 2. Then double click the downloaded installation file and run it. Press the "Install" button on the loading screen and follow the installation steps.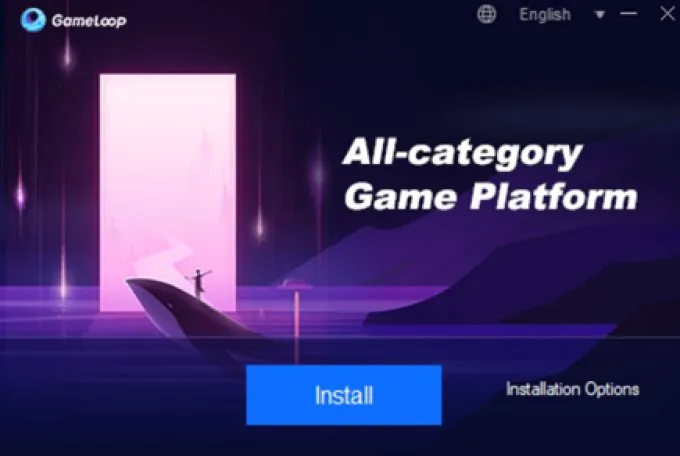 3. After the installation is complete, run the emulator by clicking the GameLoop icon on your desktop.
4. Type PUBG Mobile 1.7 on the search bar and press the "Install" button on the screen that appears.
5. You can log in to the PUBG Mobile 1.7 and play the latest version,
How to play PUBG Mobile 1.7?
PUBG Mobile 1.7 is a multiplayer game with Battle-Royale mechanics. It is incredibly popular among gamers because they are free to move and can develop the strategy they want in the game.
At the beginning of the PUBG Mobile 1.7, you find yourself in a transport plane with other players. Choosing where to jump from the map while the plane is in flight is crucial in fulfilling the requirements of the strategy you will determine.
If you jump to places where other players often jump, remember that the conflict here is close to you. If you are confident in your player skills, you can challenge in crowded places. However, we would like to reiterate that the most paramount task is to survive! That's why you need to define your strategy very well.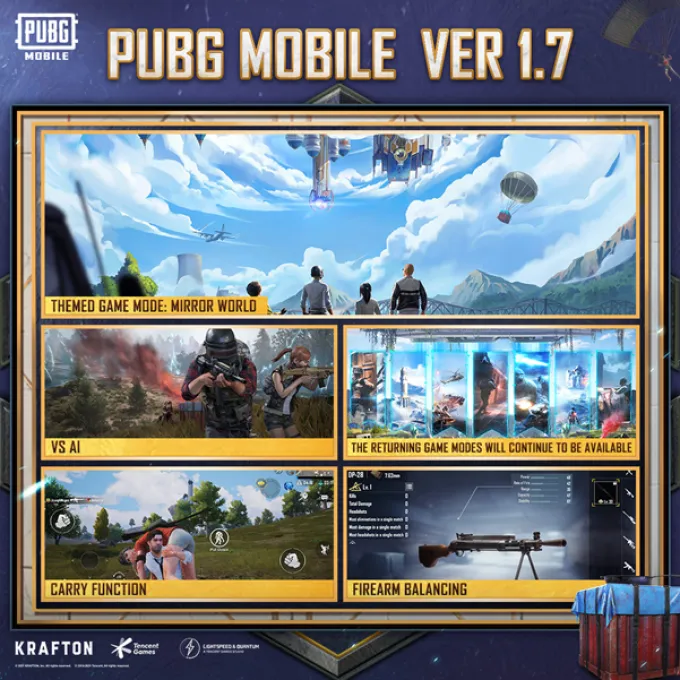 New Features and Game Modes on PUBG Mobile 1.7
Many new features are waiting for you with PUBG Mobile 1.7. Both teammates and enemies will be able to carry downed players. So you no longer have to just destroy or revive the fallen player.
You can carry your teammates, but keep in mind that you can't do other things like using weapons while carrying it and collecting inventory. The transported player will die at a slower rate and take longer to kill.

Modes Return
When you play PUBG Mobile 1.7 on PC, you will find that new modes return.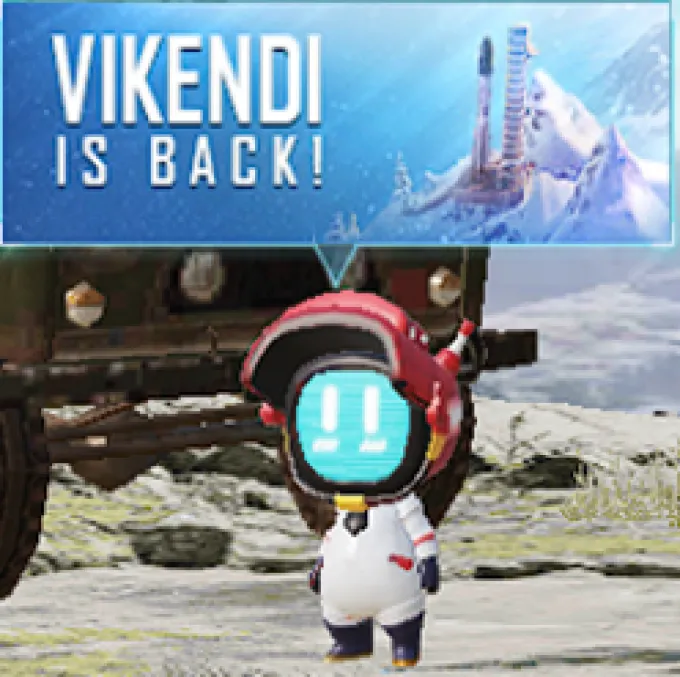 ● Vikendi: Arrives 11/16, supports rooms and spectating
● Metro Royale: Reunion: Arrives 11/22 with the new Carry feature.
● Survive Till Dawn: Arrives 11/25, available every Thursday, Friday, and Saturday, and supports rooms and spectating.
● Infection Mode: Arrives 11/25, available every Thursday, Friday, and Saturday, but does not support rooms.
● Payload 2.0: Arrives 11/29, available every Monday, Saturday, and Sunday, and supports rooms and spectating.
● Runic Power: Arrives 11/30, available every Tuesday, Wednesday, and Saturday, and supports rooms and spectating.
PUBG Mobile 1.7 Firearm Balancing
Sniper Rifles have been recalibrated and balanced, and long-range damage, bullet speed, and recovery speed also are increased.
● Increased recovery speed, increased bullet speed for SKS and SLR.
SKS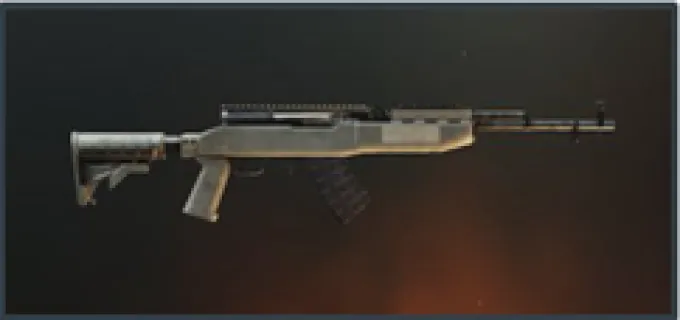 SLR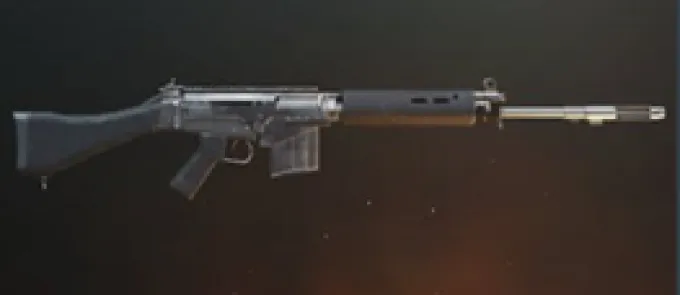 ● Increased damage at long range for Mini14
Mini14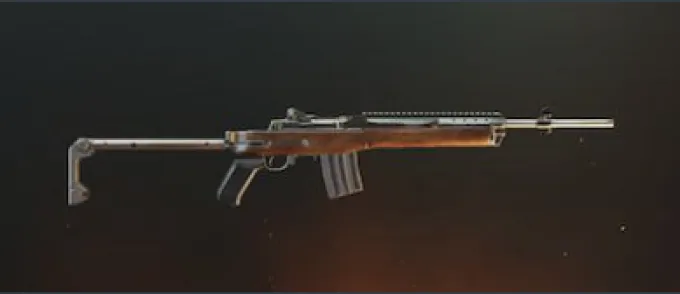 ● Increased weapon's damage for VSS
VSS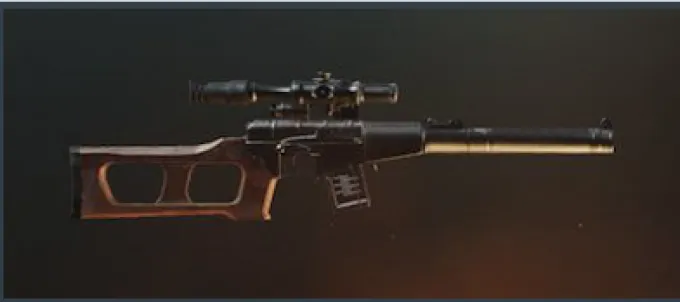 Improvements in Users Experience with PUBG Mobile 1.7
● With the PUBG Mobile 1.7, the presentation of some in-match information is improved to make the battle screen more usable.
● The Sensitivity Settings screen and Button Settings screens have been fixed so that you can change the in-game controls more easily.
● Don't miss out on returning exclusive outfits from seasons S1-S4 with special season money. And add it to your inventory.
Themed Game Mode: "Mirror World"
As the two dimensions merge, Mirror Island, surrounded by powerful energy, descends on PUBG Mobile 1.7!
In this game mode, you can transform into Arcane heroes from the official League of Legends animated series and fight. You can fight against your enemies with brand new weapons and abilities and also explore the Arcane story.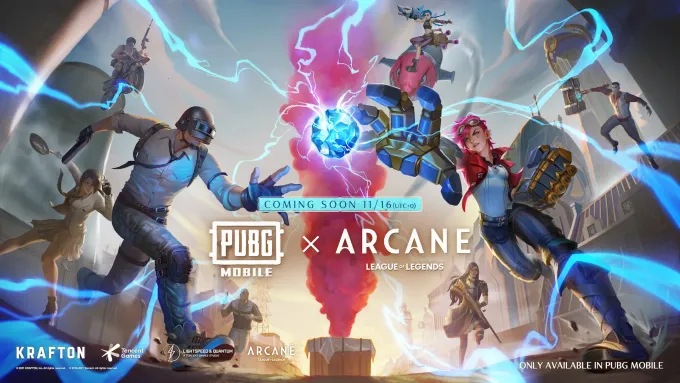 With the PUBG Mobile 1.7 update, you will be able to travel between Erangel, Piltover and Zaun, some of the most popular champions of the series, with a unique and mysterious story, as well as new game dynamics, weapon and character features.
In Erangel, in the classic game mode, players will find themselves on the huge and mysteriously floating Mirror Island. In the first part of the game, users can wander around Mirror Island to explore, but later in the game, Mirror Island will become unstable.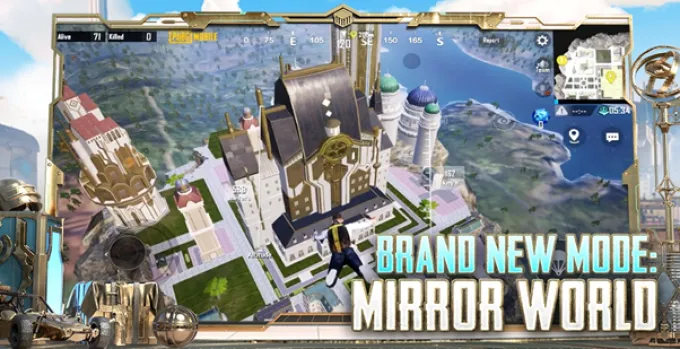 Players who can come into contact with the Wind Wall will be sent to Zeun or Piltover. At the point they arrive, they will be able to transform into Jinx, Vi, JAyce or Caitlyn from phenomenal champions and fight with other players.
Here they will put up a fierce battle using unique weapons and abilities. Gamers who lose in this arena will return to Erangel in their original form.

PUBG Mobile 1.7's Latest Download Link for Android Devices
You can download the latest version of PUBG MOBILE here, or visit PUBG Mobile 1.7 Beta APK Update in order to download manually to play PUBG Mobile 1.7 on PC.