Top 5 Standoff 2 Tips and Tricks for Beginners
2022-03-13

Download
Standoff 2 has become a hot topic of discussion amongst the fps community due to its intense CSGO-like gameplay with some of the best graphics available for mobile gamers. There are many shocking similarities between the two titles but it has done a pretty good job at creating its own name in the gaming community.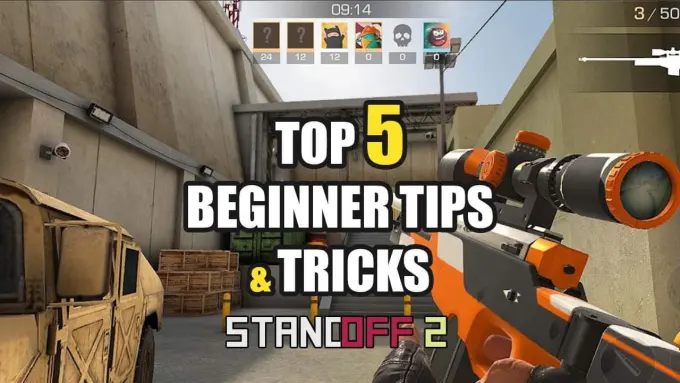 With a number of unique game modes, 6 new maps, and a slew of other content, there's a lot for beginners to wrap their heads around. So, in this guide, we will share the top 5 Standoff 2 tips and tricks that you can follow as a beginner to master this game!
Mouse Setting
This might not seem very important but the first thing you should pay attention to is your mouse settings. Many beginners don't think about it but it's vitally necessary for developing a consistent playstyle in the game. In order to have the right mouse settings, you need to make sure you have enough area on your mouse pad to complete a proper 180-degree rotation with a single sweep.
This will ensure that you are ready to aim quickly when things get heated and you need to take out multiple targets as fast as possible. This does take a lot more than just having the right mouse space and one of the main things is your aim sensitivity.
Get the Right Sensitivity Settings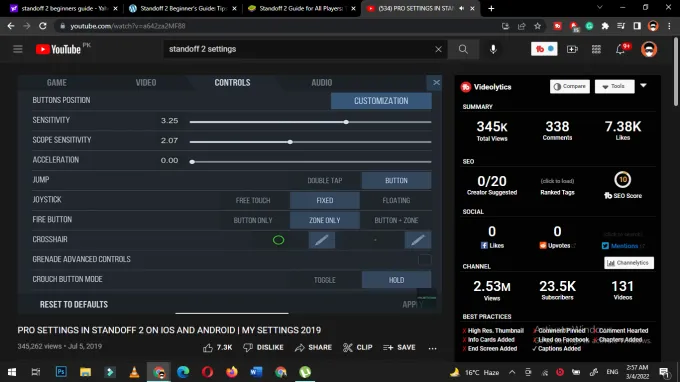 Now that you have got some nice space to move your mouse around swiftly, the next thing you need to focus on is finding the right sensitivity for you. There are no single magic settings that work for everyone, you have to find the one that resonates with you.
And the best way to go about doing that would be in the practice arena with moving targets. You have to try and closely follow the targets, and make sure to pick a small point to focus on while doing that. If your crosshair moves ahead of the target bring the sensitivity down or do the exact opposite if it fails to follow closely.
Repeat this process for a few minutes every day and you will get a sense as to what sensitivity settings work the best for you, while also improving your aim in the process.
Remembering the Maps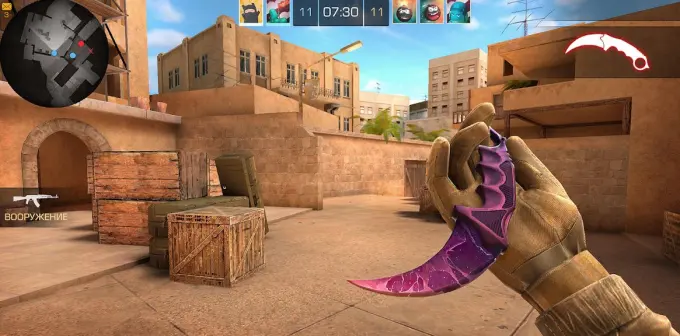 Whether it's Standoff 2 PC or CSGO, it is absolutely essential to learn the maps and remember the crucial points. Knowing where to expect enemies in each map and where you should be positioned to repel enemy attacks in the best way possible is the key to success in Standoff 2 PC.
Different maps require different approaches based on their structural settings. Some of the maps are great for aggressive plays, while other complements a more defensive approach. All these maps also have points where enemies usually try to rush in and if you already know them, you will have just the right spot and the right timing to get ahead of your enemies and find the right time to ambush them.
Peeking
The next thing that is absolutely essential for you in Standoff 2 PC is the art of peeking. Normally, players would just stand behind a wall for cover and without calculating the outcome, just peek out of it and start shooting the enemies.
What you want to do that to improve your peek game is follow these guidelines:
First of all, don't stand too close to the wall. Make sure there is enough room for you to easily peek out of it. This will ensure that you can see the enemies clearly while also making it hard for the enemy to get a clear shot at you.

Secondly, always keep your aim at head level. Not too far up, not too far down, just at the head level. This will ensure that you don't have to move your crosshair a lot while peeking. You can just peek right out and shoot your enemy without adjusting your crosshair much.

Now in order to peek perfectly, you also need to have the right movement. You have to move and aim in the opposite direction as you out of the wall, this will help you smoothly move your aim from one enemy to the other.

Lastly, always expect more enemies because then you will be mentally prepared for an intense shootout as soon as you peek through. And if you miss your early shots, don't engage anymore, retreat, reload and ask for help.
Communication is the Key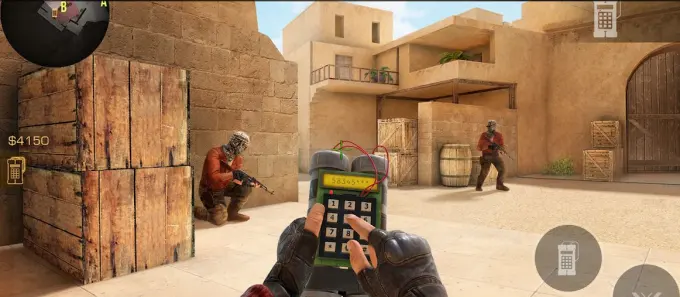 You might be one of the best players in the game but when it comes to Standoff 2 pc, it is all about team-play and communication. You need to constantly ping your teammates about different things happening around you, where the enemies are, what are they using, what's your next strategy, where should the teammates be positioned, and so on.
Don't be the guy, who just rushes right in to take control of the enemy zone and gets himself killed, leaving his whole team in a more vulnerable state. Always listen to your teammates and think of the best strategy together. Of course, playing with your own friends is a great way to do so.