Garena Free Fire PC offers one of the most robust and challenging ranking systems that pushes the players to try hard in order to rank up and climb the leaderboard. And just like any other Battle Royale game out there, the developers have been adding more and more features to make the game more interesting without losing the level of difficulty to become a pro player.
And while the learning curve is quite grindy to get ahold of, there are a ton of ways you can improve your gameplay to become a better Free Fire player. In this guide, we have listed the top 5 tips to push ranker faster in Free Fire for PC as a beginner.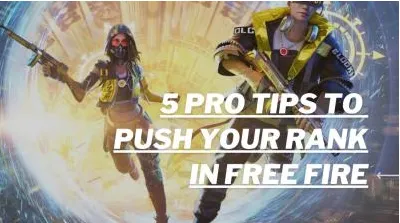 Define Your Playstyle
The very first thing that you need to do inside the game is to know your playstyle. This might sound like just another piece of advice, but whenever you are playing a competitive game like Free Fire or any other multiplayer Battle Royale game, the very first thing you need to do is to figure out what play style suits you best.
If you don't already know what type of playstyle suits you the best, you can try to play out different playstyles, aggressive, defensive, or a balanced approach. See what kind of playstyle is working out for you and try to stick with it and improve upon it.
Choose a Character that Complements your Playstyle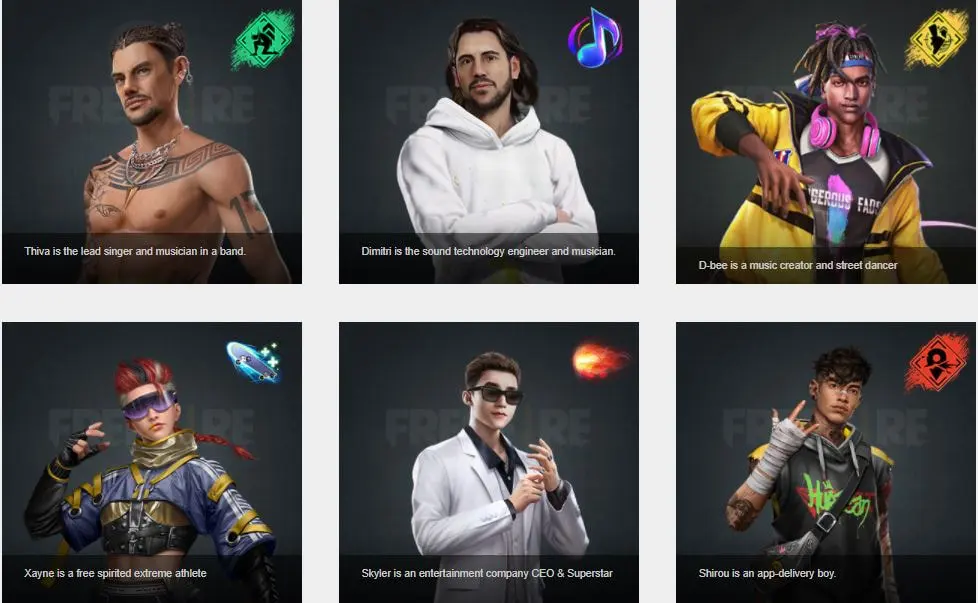 Unlike many other Battle Royale games, Free Fire actually has characters with different skill sets and abilities that are actually useful in battles. Some of these characters are better when you play aggressively, while the others are quite awesome when combined with defensive playstyle.
So if you have already figured out what playstyle suits you best, you can choose a character that goes well with the type of playstyle that you are going with. For instance, if you like to play aggressively then Skyler might be a good option for you. So you need to keep that in mind when selecting your character.

Aim and Sensitivity Settings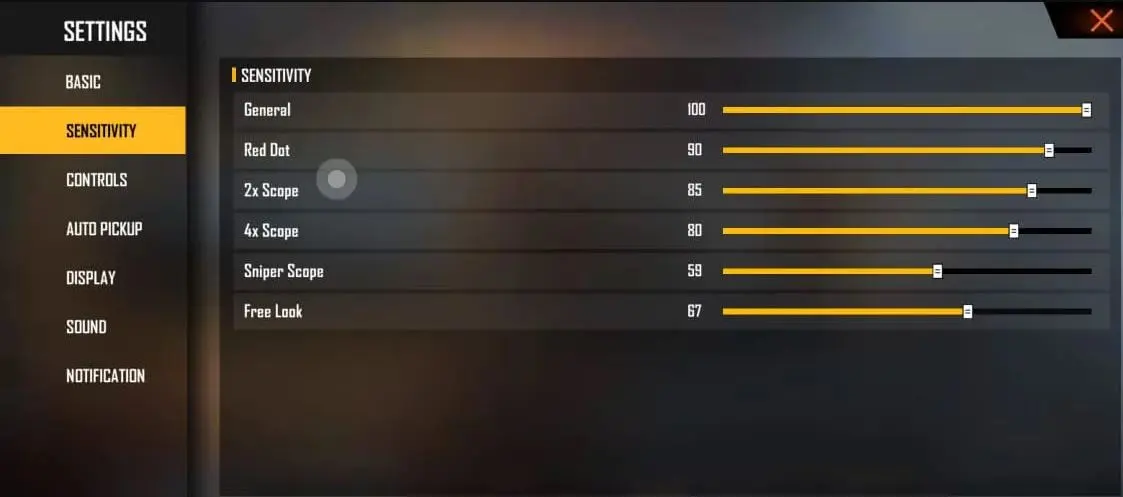 Just like any other BR game, your sensitivity setting plays a crucial role in your aiming, and as you already know good aim is essentially the backbone of your gameplay. So in order to get good aim, you first need to make sure that you have the right sensitivity in place.
Now there are quite a few best settings guides out there for sensitivity but in order to figure what settings work best for you, you need to head towards the practice area and try to follow the moving targets as closely as possible, if you are moving too fast turn it down and vice versa until you get the desired setting.
If you are playing Free Fire for PC using the Gameloop emulator, you also need to make sure that you have a decent mouse with customizable DPI to ensure better sensitivity. Also make sure you have enough space on your mouse pad, try moving it from one side all the to the other and see if you can pull off a complete 360 look around in the game before you hit the practice mode.

Choose the Right Places
Now you might be a good player with good aim but if you are at the wrong place even at the right time, you are definitely gonna take a blow every once in a while. There are quite a few great landing spots in Free Fire for PC that you can land to get your hands on some high-tier gear to destroy your enemies.
Now depending on your playstyle, if you are a defensive player you need to start with less chaotic places with a decent arsenal and slowly make your way into the chaos. There's no need to hurry along, take your time and make sure that you are ready for the battle before diving headfirst into enemy zones.
But if you are an aggressive player who wants to bag a bunch of kills at the start of the game, you need to know the best places to play aggressively upon landing and there are quite a few places in Free Fire for PC that you can land.
Team up and be an Opportunist
If you are just starting out with Free Fire, chances are you might not be as good as other players playing the game for quite a while and so if you decide to play solo games, you are more likely to get hit from unexpected positions and lose the game often.
So it would be better if you start off by playing team matches, because this way you are less likely to get killed by some random guy hiding behind a tree that you couldn't spot on the run. Your teammates will be able help you out in tough situations and revive you when you get knocked down.
Also, be an opportunist and keep an eye out for potential 3rd-party attacks. A timely attack on two players or two teams that are fighting against each other can really bag you some easy kills without putting you in much risk.


Garena Free Fire: Rampage
Free Fire is the ultimate survival shooter game available on mobile. Each 10-minute game places you on a remote island where you are pit against 49 other players, all seeking survival. Players freely choose their starting point with their parachute, and aim to stay in the safe zone for as long as possible. Drive vehicles to explore the vast map, hide in the wild, or become invisible by proning under grass or rifts. Ambush, snipe, survive, there is only one goal: to survive and answer the call of duty. Free Fire, Battle In Style! [Survival shooter in its original form] Search for weapons, stay in the play zone, loot your enemies and become the last man standing. Along the way, go for legendary airdrops while avoiding airstrikes to gain that little edge against other players. [10 minutes, 50 players, epic survival goodness awaits] Fast and Lite gameplay - Within 10 minutes, a new survivor will emerge. Will you go beyond the call of duty and be the one under the shining lite? [4-man squad, with in-game voice chat] Create squads of up to 4 players and establish communication with your squad at the very first moment. Answer the call of duty and lead your friends to victory and be the last team standing at the apex. [Clash Squad] Fast paced 4v4 game mode is now open 24/7! Manage your economy, purchase weapons, and defeat the enemy squad! [Realistic and smooth graphics] Easy to use controls and smooth graphics promises the best survival experience you will find on mobile to help you immortalize your name among the legends.