Top 5 Easy Ways to Fix Lag in Free Fire
2022-01-22

Download
Garena Free Fire has emerged as one of the best battle royale games of the decade and for the very right reasons. The game offers graphics that are a treat for the players who enjoy playing games in a much realistic environment with gameplay that is so intense that it keeps you on your toes throughout the whole match!
With everything that Free Fire has to offer, it makes sense that the game comes with a price as well and that is it gets hard on your mobile devices, especially if you are playing on a low-end device. I am sure you must have experienced lags and stutters in the game even running it on mid-level quality settings.
In that case, we have compiled a list of 5 BEST ways that you can optimize your game to fix lag in Free Fire for a smoother gaming experience.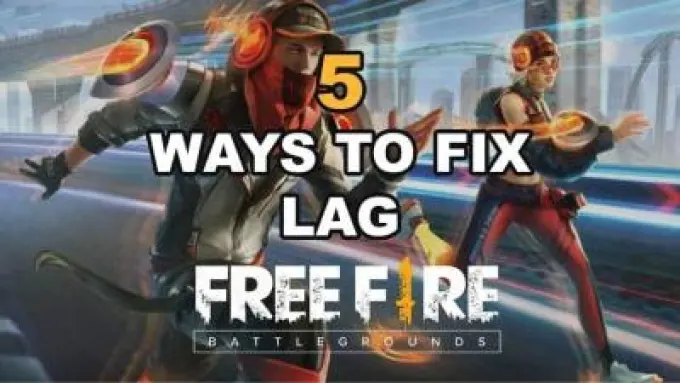 1. Change Developer Settings
One of the ways that you could get the most out of your smartphone is by enabling the developer settings and making some changes to it. The very first thing that you want to do is open the developer's settings, make sure it's enabled and scroll down to find the 4xMSAA option.
If it is disabled, you need to enable it. This option works for most android devices to optimize the device's performance for power-hungry games. But in some instances, it might not work at all. So you will have to check it out.
Once you have enabled this, the next thing you can do is reduce the animation time in your developer settings. This will ensure that the animations are much more snappier and responsive.
2. Clean Your Device before Booting up Free Fire
I know this sounds a bit cliche but the reason why your device might be freezing mid-game is that there is not enough space for the device to be able to process faster due to all the unnecessary data that's been clinging onto the CPU.
So before you run the game, you need to make sure that your device has enough space, both RAM and ROM. I know cleaning your device every time you boot the game can be quite frustrating but there are some awesome cleaning tools that you can use that will do everything for you.
3. Game Settings
If you have done most of the cleaning and optimizing your device but your game is still acting up, there is a massive chance that your device just can't handle all that burden from the game. In that case, the best thing you can do is to change the game settings.
Luckily, Free Fire gives you enough control to change the graphics and gameplay settings so your low-end device can easily support it. Here are some of the best game settings that you need to keep in mind.
Lower the game resolution: You might not want to do this, but this will highly affect your game performance. Try lowering down the resolution to something that is easier on your device, as well as your gameplay.
Disable Extras: The other best thing you can do is disable some of the extra settings like shadows, visual effects, lower the FPS and keep the display smooth.
4. Use a GFX Tool
You can change the quality settings and optimize the game to the best of your ability but that might still not be enough. This is where the GFX tools come in. These tools can really help you further optimize your game's performance by changing up the settings of your game and device to the optimal capacity.
These tools are basically an all-in-package that changes the graphics settings, optimizes your device settings, and also runs a clean-up for you before you start playing the game.

5. Use Gameloop Emulator
You might not be able to afford a high-end Android device that properly runs the game on acceptable settings but I am sure you would have a low to mid-end PC in your home. In that case, you can easily play Free Fire on PC using the Gameloop android emulator.
It is totally free and fully optimized to run Free Fire PC on high FPS with ultra-smooth gameplay. You might be wondering how to do that? Well, below are all the steps that you need to follow in order to play Free Fire PC using Gameloop:
Download and Install Gameloop android emulator and once it's done, run the .exe file.

Inside the emulator search for Free Fire in the search bar and install Free Fire PC.

After the installation is complete, you will find Free Fire PC on the main tab, ready to play!
Find Your Perfect Team - A Cookie Run Character Guide

18 hours ago

Roblox's Untitled Tag Game Codes

18 hours ago

Redeem Your Way to Victory with These Lords Mobile Codes

18 hours ago

Latest Genshin Impact 3.5 Redeem Codes

Yesterday

The Ultimate Honor of Kings Heroes Roster

Yesterday