Free Fire is extremely rich in characters unlike the other battle royale games. It contains characters with different characteristics.
Garena Free Fire characters have special abilities that can completely change your approach in battle. These abilities include different features such as supporting your teammates, hiding on the minimap temporarily, certain advantages in the use of weapons.
Well then, do you know which Free Fire characters are the best or which characters are in demand? The answers to these and all other questions are in our article.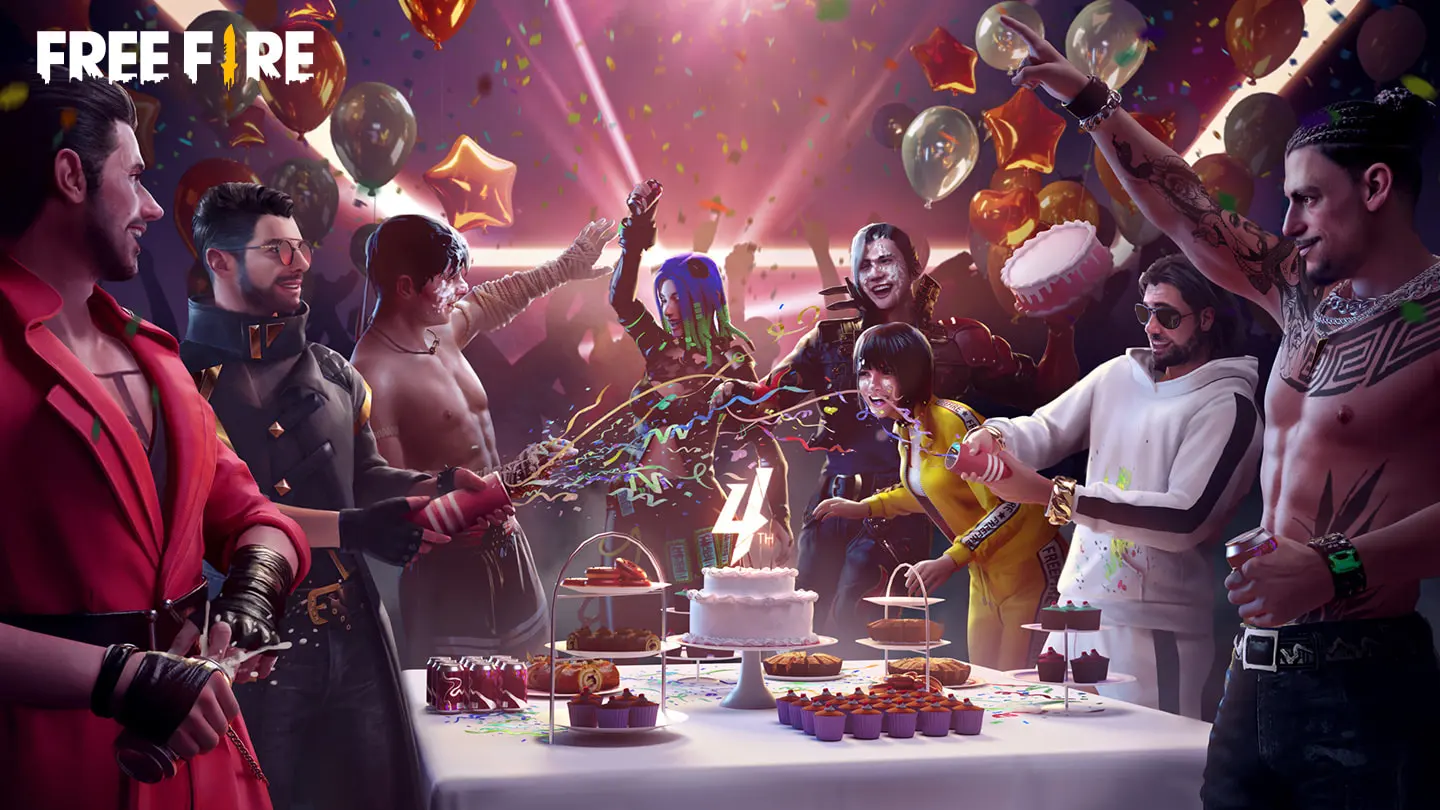 How to choose a character in Free Fire?
In order to choose the characters in the Free Fire game and play on your computer, firstly you must download GameLoop which is the best android emulator, and then install the game.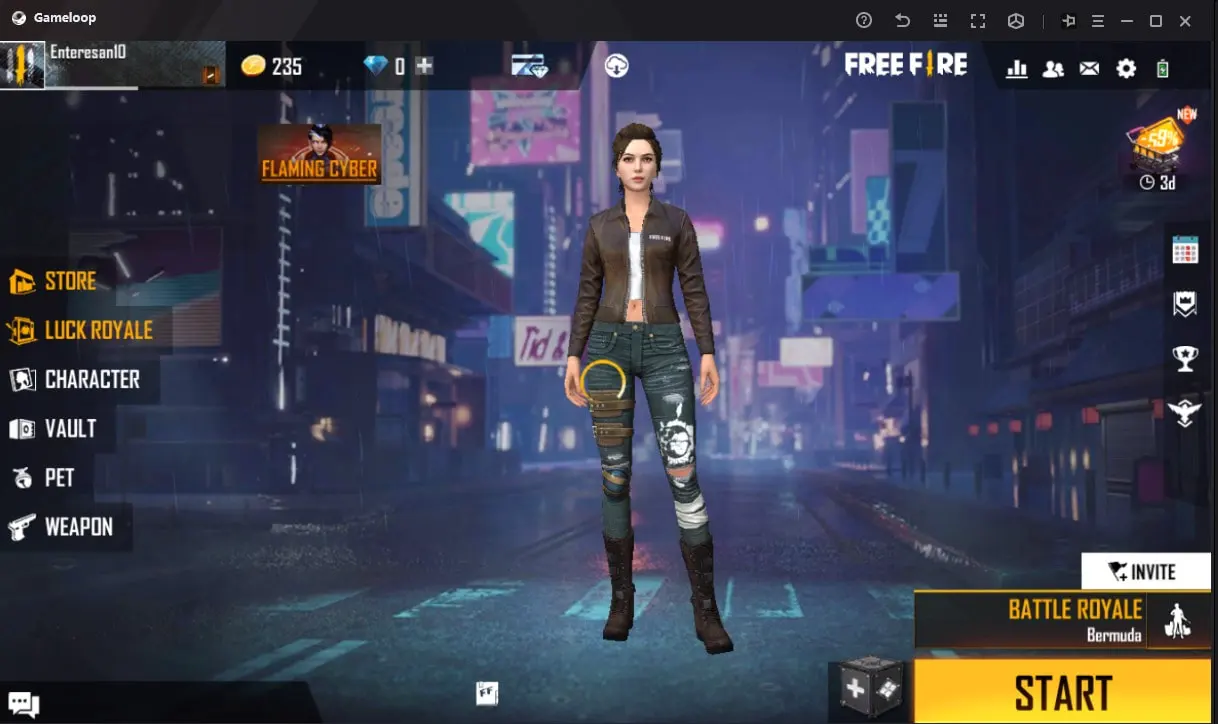 So how can these characters be chosen? When we first open the game, click on the 'Characters' button from the left menu. Here you can view and review the characters. You can see in detail what special abilities each character has and what it does.
While some Free Fire characters can be bought with gold and diamonds, some can only be bought with diamonds. If you don't have enough diamonds, you can buy as many diamonds as you want with in-game purchases.
How many characters are there in Free Fire?
Since the Garena Free Fire team is constantly improving the game, you can access the most up-to-date number of characters in-game. But for now, Free Fire has 42 characters. Two of them are 'Default', that is, the default characters Nulla and Primis.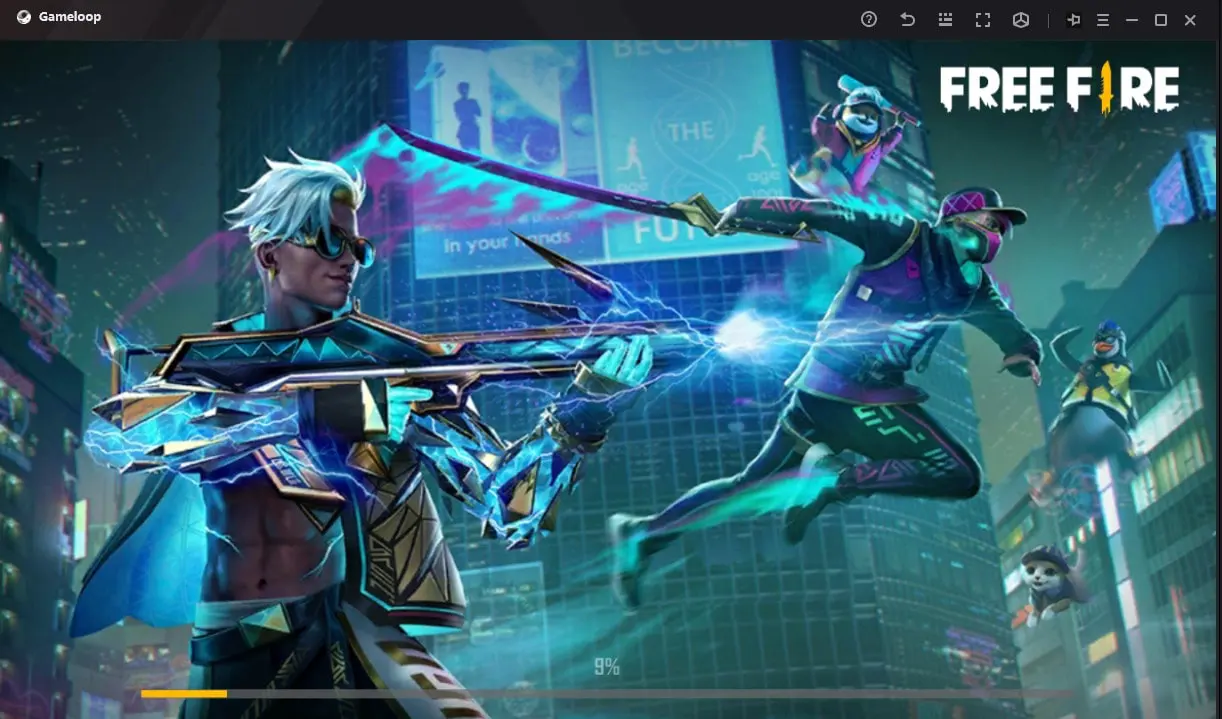 Which Free Fire characters are inspired by real life?
Some characters in Garena Free Fire are inspired by real life. We have prepared some of them for you. There are world-famous football players and musicians among them. Free Fire surely knows how to add interesting figures to the game while developing the system.
Here are some of the real-life inspired characters in Free Fire:
Chrono
Krono character is inspired by the famous football player Cristiano Ronaldo. After making an agreement between Ronaldo and Free Fire, the character inspired by the famous football player was added to the game.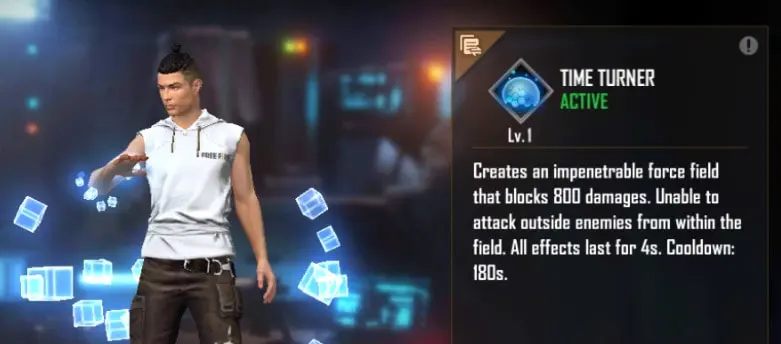 Chrono blocks up to 800 damages from enemies while inside a force field. Also, within the field, he can't harm enemies outside.
Skyler
Skyler is designed with inspiration by a popular Vietnamese singer Son Tung M-TP. Just like his real-life version, he has a bright and elegant character. He uses the power of music to fight.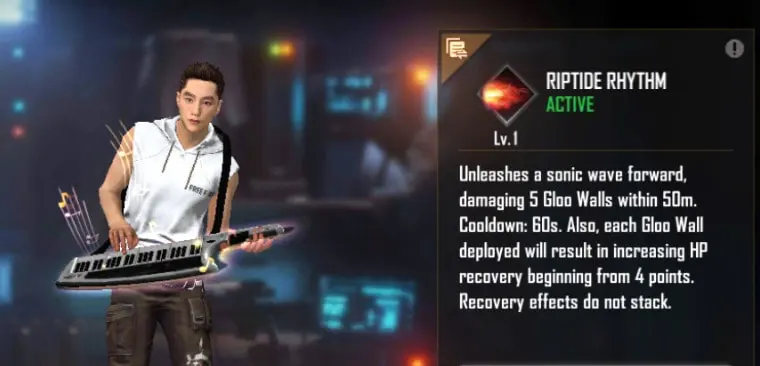 Skyler can damage 5 Gloo Walls within 50 meters by unleashing a sonic wave. In addition, each Gloo Wall deployed results in an amount of HP recovery.
K
This character, inspired by an American music producer KMHR, has an ability called Master of All.
With this ability, K has defensive features in general. One can get excellent results when this ability is combined with a proper attack profile.
Alok
Alok was created with inspiration by Alok Achkar who is a Brazilian musician.
Alok is a character with Drop the Beat ability, creating an aura that increases moving and sprinting speed by 10%. It also creates a 5 meter aura restoring 5 HP.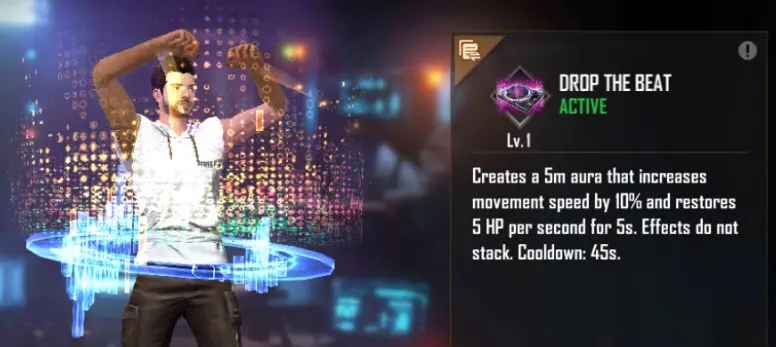 Alok is an extremely effective character as he also has some support abilities.
Leon
Inspired by world-famous basketball player Lebron James, this character recovers 5 HP after surviving a combat. As the level progresses, this number increases significantly.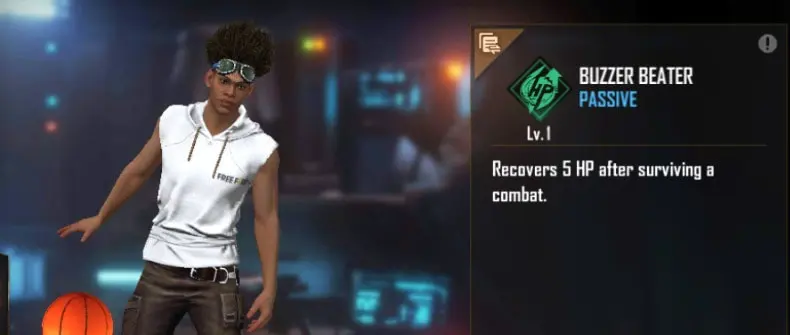 Primis and Nulla (Default Characters)
Free Fire's early characters Adam and Eva were renamed by Garena and are now called Nulla and Primis. Nulla and Primis are the first characters of Garena Free Fire.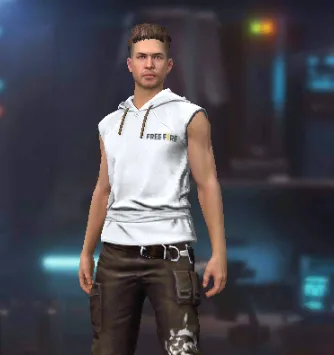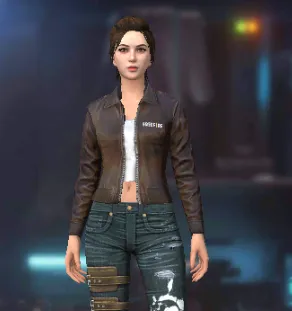 Top 5 Free Fire characters?
Many characters in the game have great features. The 5 characters we will talk about are the characters that are easier and stronger to play with their abilities in the game. Of course, other characters may be more suitable for you.
Disregardless, knowing the characteristics of these characters can be of great use to you.
Shimado Hayato

Rafael

A124

Shirou

Alok
Hayato
Story is as follows;
Hayato is a kid from legendary Samurai family. Being an only child means that Hayato needs to carry on the family tradition…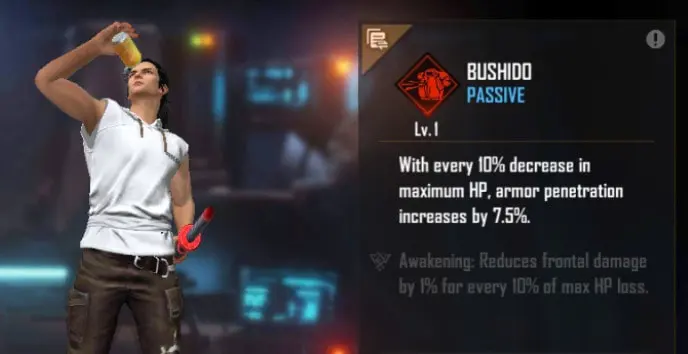 This young samurai has a secret nobody else can know... For this, Hayato is willing to give up his life.
His special ability Bushido decreases frontside damage, increases armor penetration.
Rafael
Rafael is a fearsome professional killer. His goal is to bring justice to the world.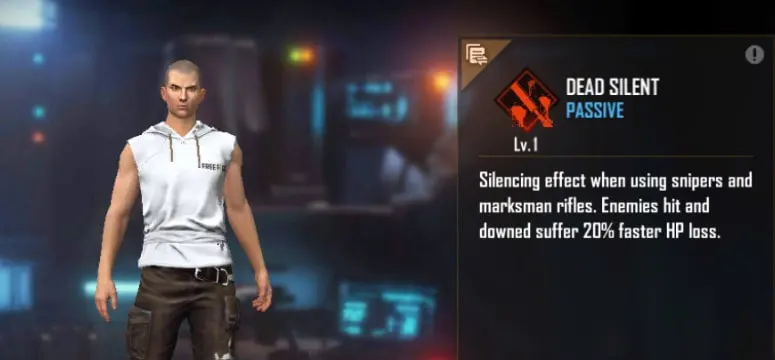 With the special ability Dead Silent, even if you shoot at your enemies you will not appear on the minimap for 8 seconds. This is an ability that gives a serious advantage.
A124
A124 is a modern technology robot with two states of mind. One is the 18-year-old girl mode and the other is the battle mode.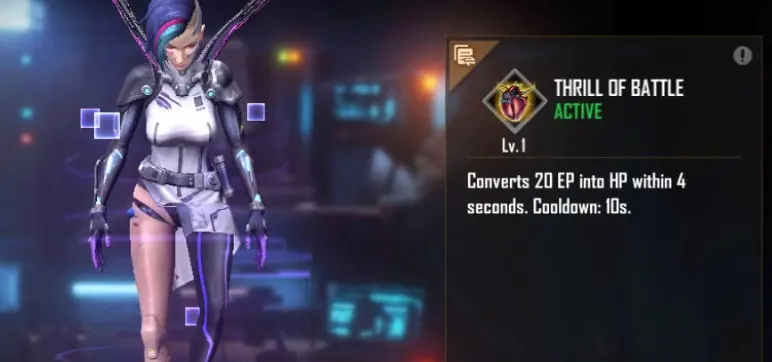 She quickly converts EP to HP with the Thrill of Battle ability. She gains serious HP when activated in the middle of battle.
Shirou
Shirou, who is a fast deliveryman, is one of the best characters.
Damage Delivered ability marks the attacker that hits within 80m and increases armor penetration.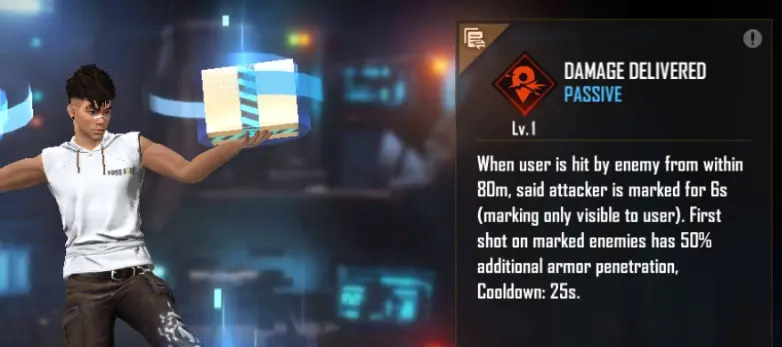 With this ability, Shirou can deal with snipers and ambushes more effectively… With a high-damage weapon like the SKS, the player can kill people with one shot at level 6 with 100% armor penetration power.
Even the highest level armors and helmets are useless with the bonus this ability provides. The vision of this ability is not shared with your teammates – only you can see the marked enemy.
Alok
Alok, who is also on the list of those inspired by famous figures, is a seriously strong character.
Alok is generally considered as one of the strongest characters released in Free Fire because the "Drop the beat" ability has multiple powers. Normally, a character's ability can increase only one status.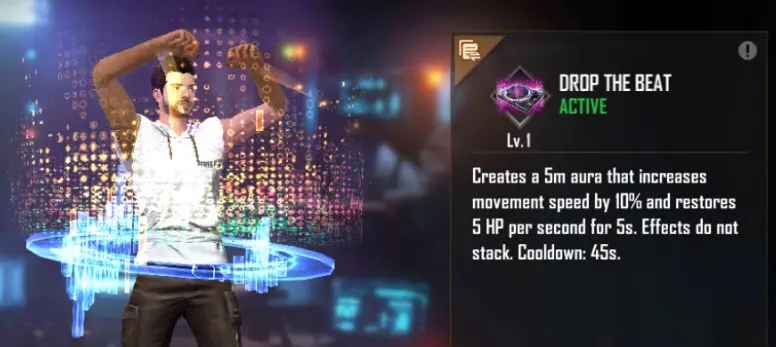 However, Alok's ability can do just about anything, from increasing moving and sprinting to restoring HP... It also affects all teammates in the area. These abilities are why everyone generally wants Alok.
In addition, Alok comes to the forefront with the ability to restore 5 HP for 10 seconds when he reaches the last level.
Is it possible to play Free Fire on PC?
If you want to play Garena Free Fire from the comfort of your computer, you should download the Tencent GameLoop Android emulator. GameLoop Android emulator provides you with excellent keyboard mouse optimization.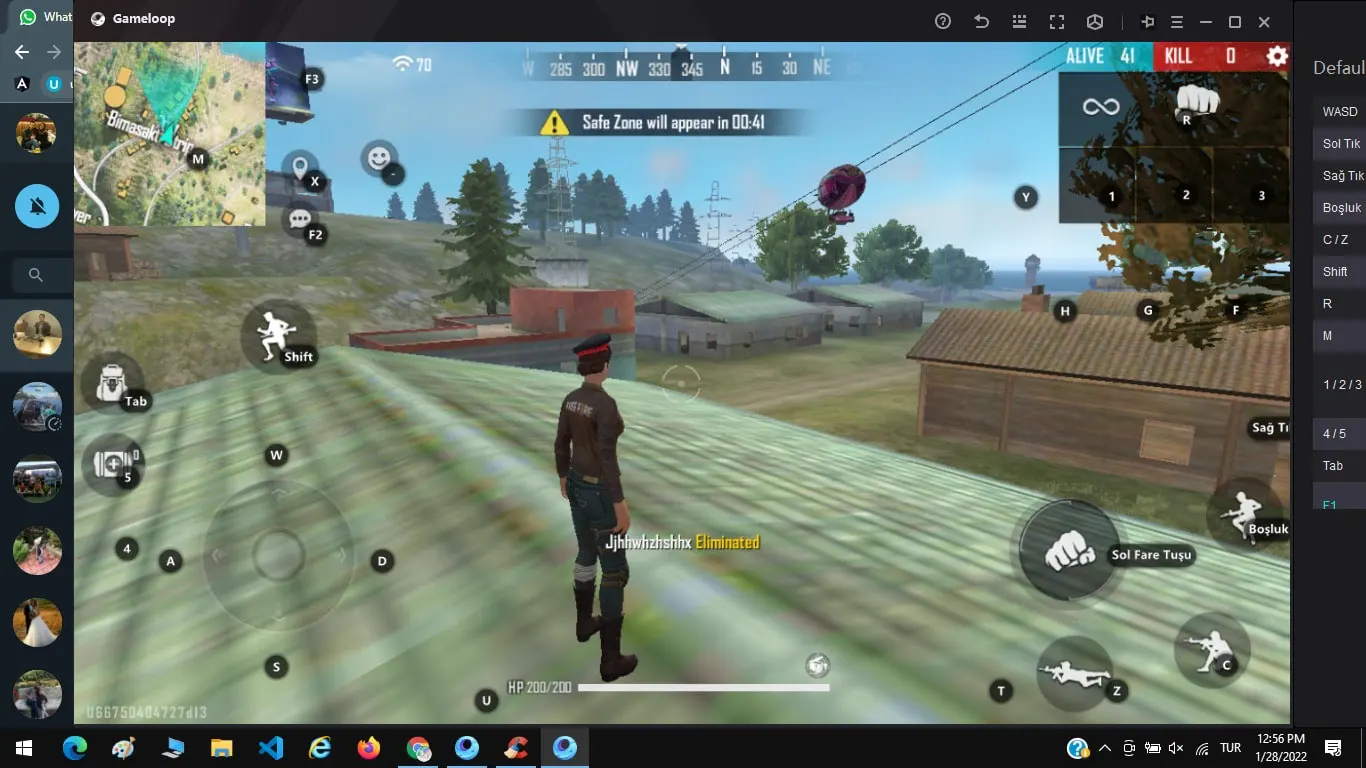 With GameLoop, you get high efficiency even on your low-level computers. GameLoop is great for games and it's free.
In order not to be late anymore, install the emulator and then the game from GameLoop official website.
Now you have no obstacles to play, enjoy it to the full. Good luck!
For the most up-to-date information about the game, you can visit the Free Fire official website.