Apex Legends Mobile pc is unlike any other multiplayer fps game out there right now with a fast-paced character-based combat system that keeps you on your toes throughout every single match. The gameplay is heavily based on your character's ability and how well you take advantage of the environment around you.
With a combination of deadly weapons and special character abilities, there's a lot that you have to balance in order to get an edge over your competitors. So if you are looking to improve your gameplay and bag more wins, we have created an extensive beginners' guide to help you with these top 5 tips and tricks!
Get your Aim Settings Right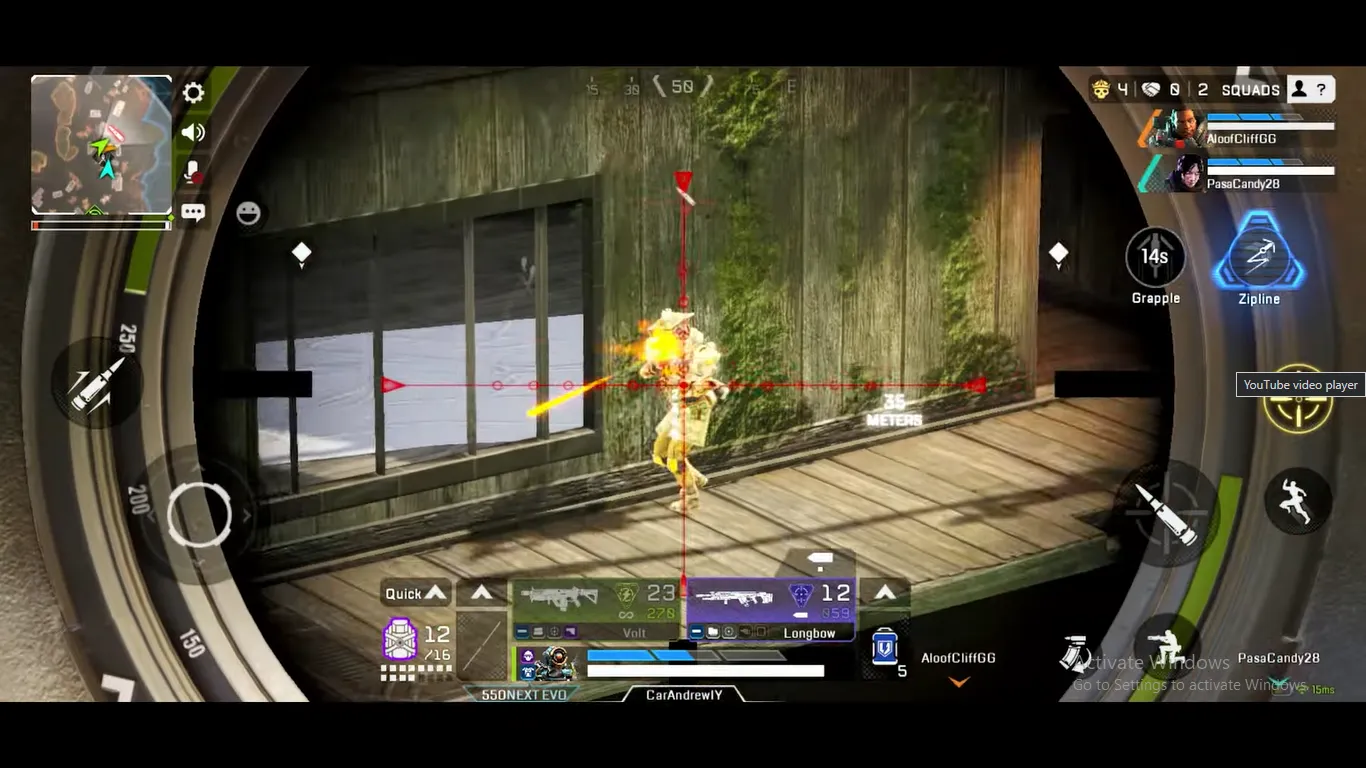 The first and probably the most important thing that you need to do before anything else is getting your in-game settings right. Starting the aim sensitivity, which is THE MOST important setting in the game. And since it is unique to every single player, you have to take some time, get into training and carefully observe how different aim sensitivity works for you.
The best way to ensure that you have the right sensitivity, what you need to do is to stand in place, scope up and try to closely follow a moving object. If your aim is constantly moving ahead of the target, you need to turn down your sensitivity and do the opposite if it falls too far behind. It will take a while to get used to but once you get it right, you will have a much better aim for the long run!
It's a Team Game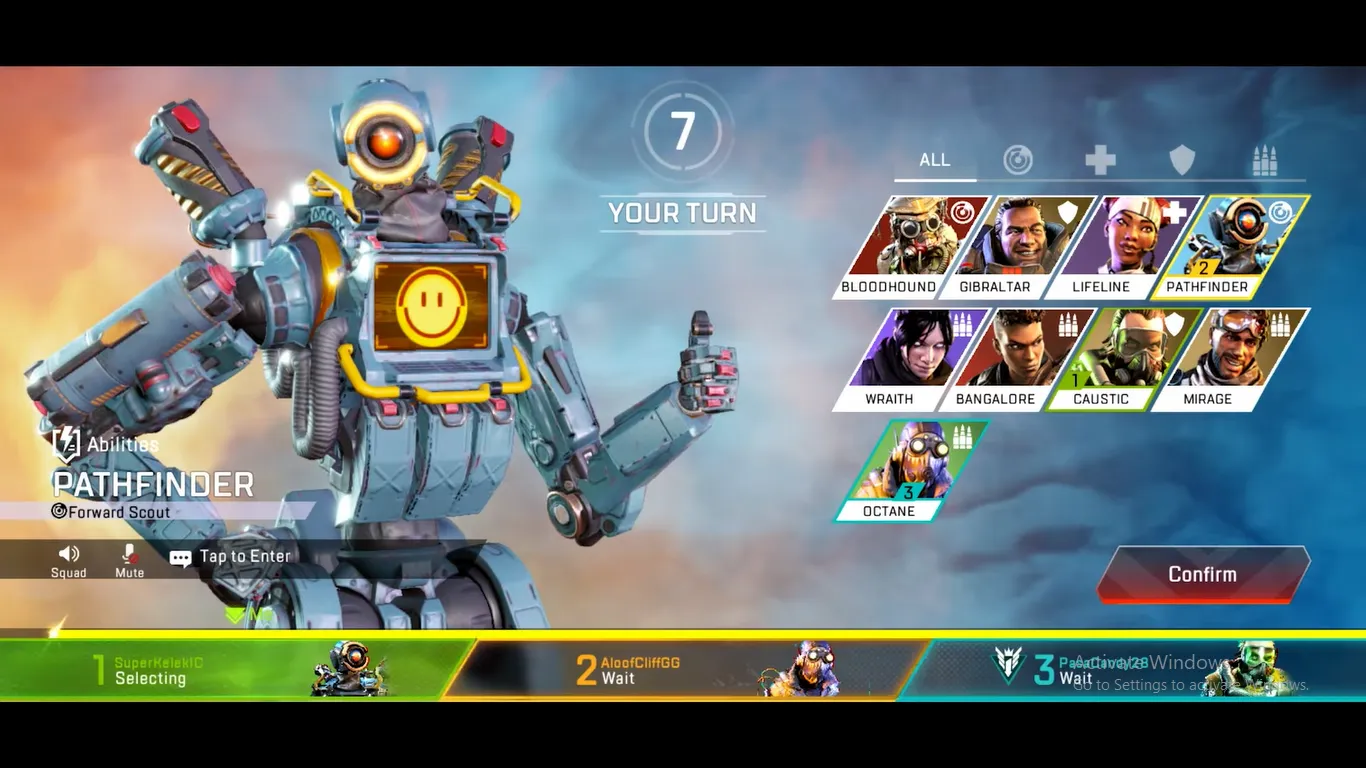 The thought of being a lone-ranger and bagging all those kills is great and if you can pull it off, even better! But there's quite a high chance, you end up getting killed trying to run off alone. That is because Apex Legends mobile pc depends on team-play rather than going all Leeroy-Jenkins on your enemies.
All the legends in the game have their own unique skills and abilities that make them different from the rest and playing in a team means that you have to work together to take advantage of other legends' abilities in your team. For instance, if you have a legend that has defensive abilities like shield bubble or barricades and another one that has the ability to jump higher or run faster, working together will give you a nice edge over competitors.
Playing in FPP
This might not sound too good, especially if you love playing TPP but if you really want to go full pro, transitioning to FPP would be a great help. It unlocks new possibilities that you wouldn't have with TPP. Playing in first-person perspective makes it look easier once you get ahold of it.
Most of the pro players play in FPP mode and we already know just how awesome their playstyle is. You get a clear view of the enemies without any unnecessary distraction. Of course, the transition from TPP to FPP would be hard and time-consuming but it's totally worth it!
Movement
We already know just how important it is to understand and master different movements styles in fast-paced multiplayer fps titles. But when it comes to Apex Legends mobile pc, it just climbs a whole new level. Speaking of climbing, you really have to make climbing a frequent part of your playstyle.
Many beginners who come to this game from titles like PUBG or Free Fire, often don't use climbing as they think of it as something overwhelming with everything that's going on around them, which is true, but if you don't, you will be missing out on game-winning ability.
Climbing walls, and jumping off from one place to another, are all a BIG part of the movement and you have to start early to get a hang of it. Combine it with a good aim and you have the perfect winning combo!
Learn to Slide Shoot
While we are on the topic of movement, the other important thing that you really need to keep in mind is taking full advantage of sliding. Every time you try to ambush an enemy behind a wall, it's better to move forward using your sliding ability
You will have the enemy by shock and it would be very hard for the enemies to aim at you. This gives you a nice couple of seconds to aim and decimate your enemies. Slide shooting is one of the best ways to confront enemies and you need to create this habit of sliding out of corners while trying to lock your aim at a target as closely as you can.
You can do this while you are sprinting out of the corner or you can also just jump and crouch at the same time to start sliding out of a small space.
These are a few of the most useful tips and tricks that you have to get right early on in the game if you want to become a pro in Apex Legends Mobile pc and win more games in the long run. They will take some time but the more your practice the more natural it will become!

Apex Legends Mobile
Set within the immersive Apex Legends™ universe, Apex Legends Mobile is a strategy battle royale shooter game that features Legendary character-based gameplay, best-in-class squad battles, and fast-paced combat that cemented the game's place as one of the top shooters, all in a mobile package. Multiplayer gameplay allows players to join forces with two friends and compete with other mobile players. Combine each Legend's unique skills to master team roles, synergize plays, and dominate the Apex Legends Games. Battle Royale matches, Arena & legendary squad play await. Download Apex Legends Mobile today! APEX LEGENDS MOBILE FEATURES Strategic Gameplay with Iconic Legends - Strategy, tactical squad play, and Battle Royale is the core of our DNA! - FPS, TPS, and combat action with an arsenal of exotic weaponry, equipment, and tactical abilities - Shoot with a gun that fits your playstyle! SMG, Assault Rifle, LMG, or Shotgun - Arena matches require fast-paced strategic choices in order for survival - Legends await! Choose from a cast of beloved Legends as well as exclusive characters to the mobile version of the game - Master each character with unique abilities and personalities to find a Legend that fits an array of playstyles Team-based Multiplayer Hero Shooter - Squad up with two other players in competitive PvP team battle games - Legendary squads are formed by combining each teammates' unique skillset - Multiplayer squad play with strategic combinations and evolving tactics - Fight and join forces with friends and players alike in epic battle royale games High-Octane Battle Royale Competition - PvP FPS & TPS hero shooter combat gameplay, now more fast-paced and innovative - Shooting gunplay and movement more fluid than ever - Battle Royale fun amplified with exhilarating action - Rooted in an Immersive and Ever-Evolving Apex Legends Universe - Fight to survive unpredictable conditions and challenges - New Legends are continuously introduced to test players' skills Mobile First Adaptations & Innovations - A standalone Apex Legends title on mobile - Optimized UI and controls custom-built for mobile devices - Unique mobile-only content and gameplay modes - New Legends, maps, gameplay, modes, progression, and live events Hero shooter, innovative combat, and more. Squad up and download today to become an Apex Legend! This app: Requires acceptance of EA's Privacy & Cookie Policy and User Agreement. Requires an Internet connection (network fees may apply). Includes in-game advertising. Age restrictions apply. Collects data through third-party ad-serving and analytics technology (See Privacy & Cookie Policy for details). Contains direct links to the Internet and social networking sites intended for an audience over 13. Allows players to communicate. Includes optional in-game purchases of virtual currency that can be used to acquire virtual in-game items, including a random selection of virtual in-game items. The app uses Google Play Game Services. Log out of Google Play Game Services before installation if you don't want to share your game play with friends.