Step into the Post-Apocalyptic World of Echocalypse! A New RPG for Android
2023-03-25

Download
Looking for a heart-pumping adventure in a post-apocalyptic world? Then you won't want to miss out on Echocalypse, a mobile RPG from YOOZOO Games and Gtarcade. In this thrilling game, players will take on the role of an Awakener, fighting for survival in a world that has been devastated by a Calamity. With the help of a diverse cast of characters, each with their own unique backstory and special abilities, players will navigate a perilous landscape and uncover the secrets of the powerful Echo Crystals. But that's not all - Echocalypse also boasts an all-star voice cast and stunning graphics that will leave you breathless. Are you ready to immerse yourself in this epic RPG adventure? Keep reading this article in which we'll dive deeper into this exciting new game also a bonus awaits you at the end!
Table Of Contents

About Echocalypse
Bonus Content: Top 3 Teams to Start off with in Echocalypse
Conclusion
About Echocalypse
Echocalypse developed by YOOZOO Games and published by Gtarcade is an epic post-apocalyptic mobile Role Playing Game (RPG). This adventure takes place in a world that has been devastated by green rain and a Calamity that has turned humans into crystals. As an Awakener in this alternate universe, players will be thrust into a thrilling Case War across four factions while navigating the dangerous landscape and uncovering the secrets of the powerful Echo Crystals. Along the way, players will encounter stunningly beautiful and diverse characters, each with their own unique personalities and backgrounds, to help them in their quest to survive and save humanity. Get ready to immerse yourself in this stunning world and experience the ultimate RPG adventure!
The cast of characters in Echocalypse is just as incredible as the game. Each character has its own unique backstory and special abilities that players will discover as they progress through the game. From the valiant Leonine Falcon Gryph of the Holy Knights of the Augustine Empire to the fiery Crimson Bird Firentia and the cunning Egyptian Cat Bastet of Nebu, players will encounter a wide variety of fascinating characters that will help them on their journey. But that's not all - the game also features an all-star voice cast, including the talented Yoshimasa Hosoya, Haruka Shiraishi, Mamiko Noto, Sora Amamiya, Misato Fukuen, Hisako Kanemoto, Asami Seto, Sumire Uesaka, Aki Toyosaki, Yuka Iguchi, and more! With such an incredible cast of characters and voice actors, Echocalypse: The Scarlet Covenant promises to be an unforgettable RPG experience.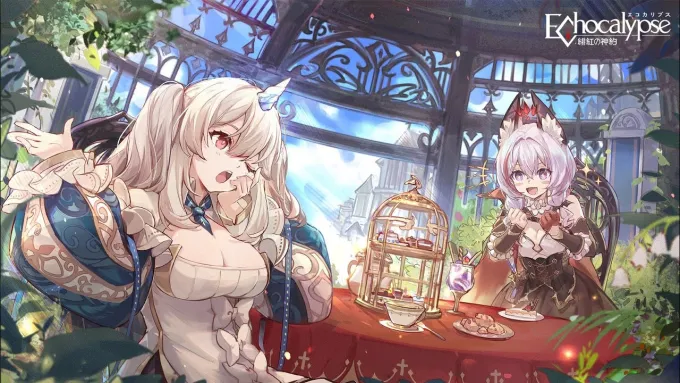 Bonus Content: Top 3 Teams to Start off with in Echocalypse
Already started playing Echocalypse but struggling to build the perfect team? Look no further, because we've got you covered! Building a strong team in this mobile RPG isn't as easy as it may seem. With so many factors to consider and different game modes to conquer, it can be overwhelming to figure out the best strategy. But fear not, because, we'll guide you through the basics of team-building in Echocalypse and provide you with a list of the top team compositions currently available. From understanding the strengths and weaknesses of each character to determining the best combinations for different game modes, we'll give you all the tips and tricks you need to succeed. So get ready to dominate the competition and level up your game in Echocalypse.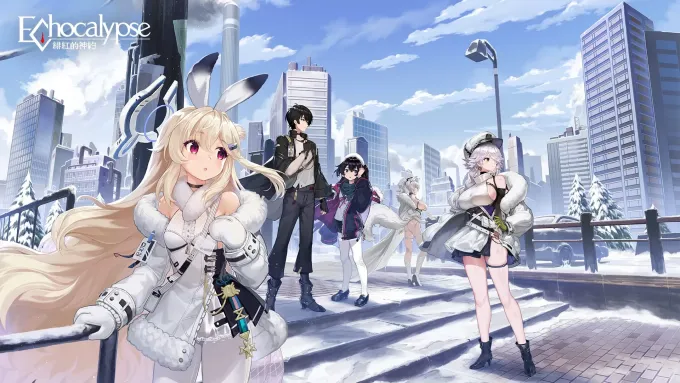 Team No. 1
This team provides its players with the opportunity to harness the formidable capabilities of Zawa and Yulia, who together form an incredibly potent duo that can inflict significant amounts of damage on their opponents. Your team's lead character will occupy the front position, excelling both in offensive and defensive maneuvers, ensuring that they remain a crucial asset to the team.
To ensure that the team remains healthy and able to withstand any challenges, Nanook and Eriri are tasked with serving as the primary tanks and support characters. Nanook's shields and Eriri's healing abilities play pivotal roles in keeping the team's health at optimal levels. In addition to their tanking and support roles, Fenriru also serves as a secondary source of damage. Her abilities are all area-of-effect, enabling her to efficiently clear out waves of enemies, making her a valuable addition to the team's arsenal.
Main Character
Nanook
Eriri
Fenriru
Yulia
Zawa
Sil (Link Case)
Sova (Link Case)
Team No. 2
This particular team has been designed with the primary objective of highlighting the damage output potential of the formidable duo comprising Mori and Beam. As for the lead character, they are expected to maintain their position at the forefront of the team, providing a dependable defense against any incoming threats, while simultaneously contributing to the offensive efforts of the team. Additionally, it should be noted that the secondary ability, Smash Down, of the character Tawaret plays an extremely pivotal role in the effective functioning of the team as a whole. This is primarily due to the fact that the aforementioned ability reduces the armor and magic resistance of all opponents, and the reduction lasts for a period of two turns. This, in turn, creates an opportune window of time for both Mori and Beam to make use of their area-of-effect damaging abilities, with the decreased armor and magic resistance serving to significantly augment the damage dealt by these attacks.
Main Character
Pan Pan
Nephthys
Mori
Taweret
Beam
Fenriru (Link Case)
Shiyu (Link Case)
Team No. 3
This team is an instance of a well-balanced composition that is widely adopted by players who opt for the free-to-play model. With the exception of Mori and Pan Pan, all of the cases utilized in this team can be acquired entirely through the natural progression of the storyline. The inclusion of Pan Pan in this team is crucial, as she will serve as the sole support character, tasked with the responsibility of preserving the team's vitality throughout battles. Furthermore, Nanook has been added to the lineup as a Link Case, with the added bonus of being able to provide some much-needed shielding to bolster the team's defenses. As for the primary damage dealers, Mori and Niz have been entrusted with the responsibility of fulfilling this role. Finally, the team's composition is rounded out by the addition of Wadjet, whose impressive crowd-control capabilities allow her to transform backline adversaries into mummies for a period of one round, effectively neutralizing them and preventing them from causing any further damage to the team.
Main Character
Pan Pan
Wadjet
Mori
Fenriru
Niz
Snezhana (Link Case)
Nanook (Link Case)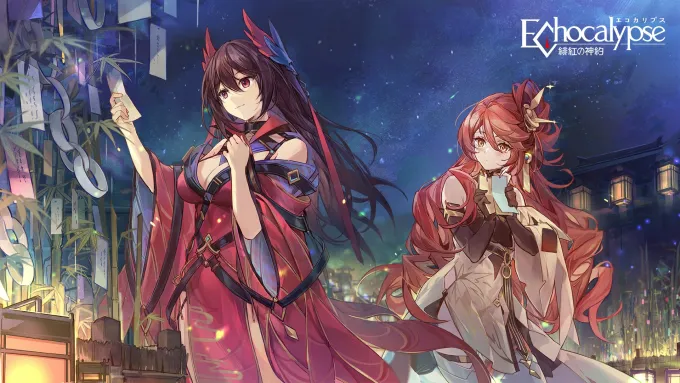 Conclusion
That's all for Echocalypse for now! We hope you liked the bonus content and hope it helps you start off the game on the right foot. You can also check out our blog if you are interested in more such content!
Survive the Fantasy World of Dawnlands

2023-05-31

Tom Clancy's Rainbow Six Mobile - Your Favourite Competitive Multiplayer Upcoming on Android Platform

2023-05-31

Blaze Through the Galaxies in Honkai Star Rail

2023-05-31

Geometry Dash Lite - Gameplay Insights and Review

2023-05-31