Standoff 2 Ultimate Beginner's Guide
2022-03-08

Download
Competitive FPS games have become a major part of the gaming world. Titles such as CSGO and Call of Duty have been ruling this category for quite a while now. But we all wanted to have a strategic coop game like that for mobile devices as well and it seems Standoff 2 is just the perfect option for us.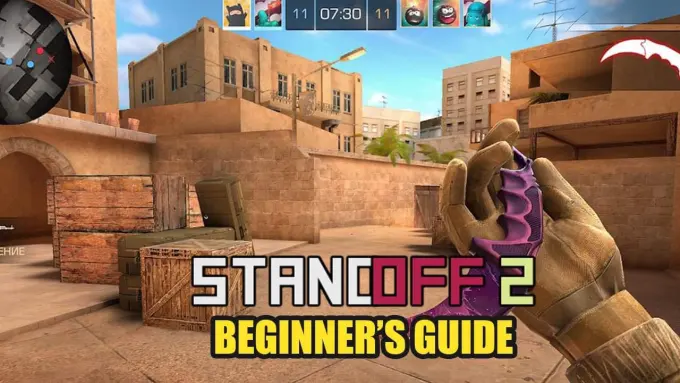 It's a sequel to Standoff, which became quite a hit on android and people started calling it the BEST CSGO alternative for mobile devices and for the right reasons. The game offers similar gameplay with equally awesome graphics and a plethora of weapon choices. So, if you are looking to get started with Standoff 2, this beginners guide is just for you!
Get the Controls Right
The very first thing that you should be focusing on is the game settings, more specifically the game controls. Having the right controls can immensely affect your gameplay. Now you might have already played a ton of other fps games like PUBG and Free Fire, if so, you would already know just how you like to customize the layout of your control buttons.
If not, well then you will have to spend some time in the game with different control layouts till you figure out what works the best according to your playstyle. It's absolutely essential that you play around with it for as long as it takes because getting the layout right will decrease your reaction time, making you more agile.
Game Settings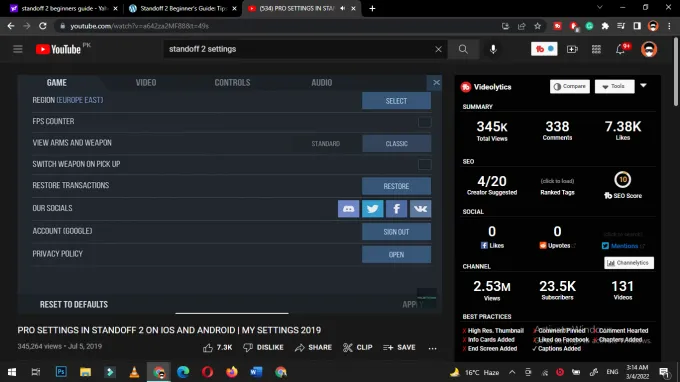 Now that you have got the right layout for your controls, the next thing that you need to focus on in the game settings is the visual quality of your game. By default, it is set to what your device can support but some of the time our devices get clogged up for a variety of reasons leading to declining in performance.
The quality settings, however, don't reset to match this change in the performance. So you need to see for yourself if your game is freezing up or stutters amid the fights. You need to go to game settings and lower the visual quality of the game till you are able to play the game without any distractions.
You can disable the non-essential visual aspects of the game, like shadows and other effects to save your device some rendering and processing power. This will hugely impact your performance as a new player.
Get ahold of Recoil
One of the things that are sure to improve your performance in Standoff 2 is understanding how the recoil of each and every gun works. Different weapons in the game have different recoil patterns, the most common weapons pattern is while you are shooting the gun, it constantly gets pushed up and in order to control that you have to slowly lower your aim to cancel it out.
However, other weapons like the AK has more spread-out recoil patterns that push the gun in random directions when burst firing. So you have to practice a lot to get a sense of how it works and how you can control it to land your shots more accurately.
Different weapons also need different shooting styles depending on the distance from the target. Some close-ranged weapons like AK work really well in burst mode when the target is near as you can easily control the recoil. But the same weapon needs to be shot one bullet at a time for a target that is somewhat far away from the player.
The Economy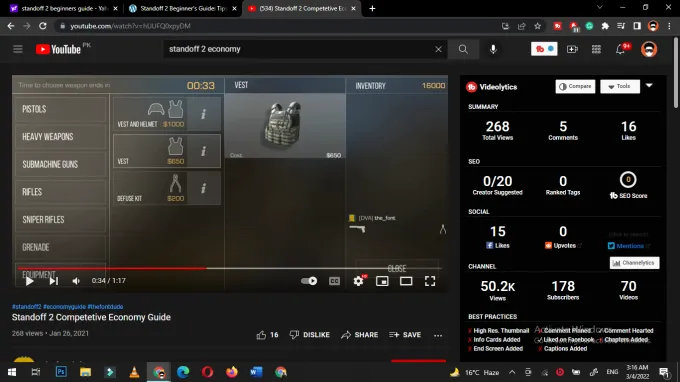 One of the things that a lot of beginners can't seem to wrap their heads around is the in-game economy and how it works. Just like CSGO, you get cash for winning the rounds and also for losing the round to buy some weapons for the next one.
Now, when you are winning the rounds your team gets a large sum of the cash depending on your performance, which allows you to buy some high-tier weapons. On the contrary, when you lose, you don't get a large some, which calls for saving it up by only buying the most essential weapons that you need to fight back.
Learning when to save and when to buy can literally turn the table for each side. Knowing this will immensely increase the chance for your team to win the rounds more efficiently. To save you some time, Standoff 2 also tells you exactly the amount that you would save for the next match to help you make the best decision possible.
Memorize the Maps
Standoff 2 comes packed with a number of maps and memorizing them can be quite helpful in the long term. Different maps require different approaches and also have different spots that the players can take advantage of to carry out a planned ambush on the enemy team. It also helps to let in predicting the enemy movement, where they're going to attack from, where should your team be positioned to counter the enemy attack, and so on.
These are just a few essential tips and tricks that will help you become a better Standoff 2 player from the very beginning. Lastly, just don't get tilted when you miss a few shots or lose a few rounds, it's just part of the game. Think of your first matches as practice matches and learn as much from them as possible.