Standoff 2 Season 5 - Fireborn
2023-05-23

Download
Table Of Contents
Standoff 2 New Update Release Date
Standoff 2 Fireborn Update
Standoff 2 Season 5
Standoff 2 New Update Minor Changes
Standoff 2 Season 4
How to Play Standoff 2 on PC
Standoff 2, a now household name amongst the mobile FPS community, announced its season 5 update a few weeks ago. Titled 'Fireborn', this update brings a lot of changes to the game. From new maps to characters to weapons, you name it they've updated it.
In this article, we will discuss everything you need to know about this update in-depth along with all the other minor changes the game devs have made to the game. And also. how to play Standoff 2 on a PC.
Standoff 2 New Update Release Date
Standoff 2's update was released on 2nd April 2023. The latest update, titled 'Fireborn', not only brings the latest features to the game but also marks the start of Season 5. You can download the update from the Google Play Store as well as from the iOS App Market.
Standoff 2 Fireborn Update
The Firebon update is a themed update based on and inspired by Europe as well as the Middle Ages. This update brings new maps, characters, and weapons including grenades. The Standoff 2 dev team listened to its player base and made key changes to the matchmaking process. Let's explore all of this in detail.
New Maps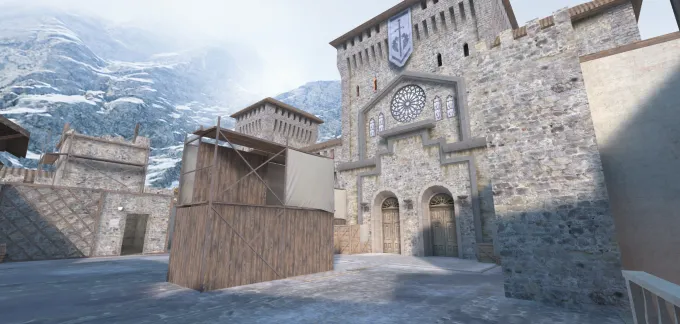 Getting their aesthetic inspiration from the Middle Ages and Europe the game devs of Standoff 2 have added a new map to the game called 'Lakeside'. Calling it a home of knights, dragons, and mystery, this map is already a hit amongst players. The Province map has received some changes such as a new street, houses, and some extra detailing to the castle. The map is ready to play in Deathmatch and Arms Race.
New Characters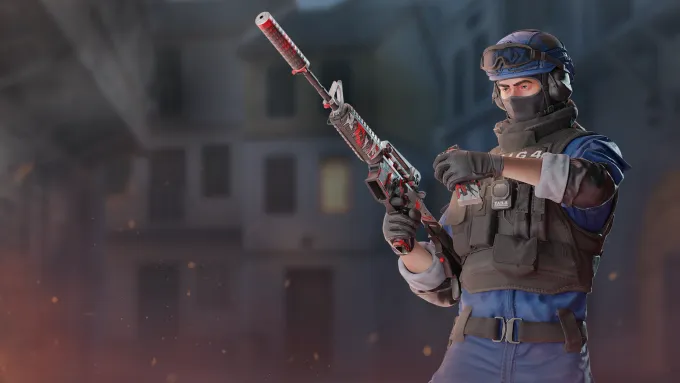 Two new opposing characters, 'SIG4' and 'The Readhounds' have been introduced to the game. Players can choose any one of 'em and own their battlefield the way they like. The SIG4 is a trailed elite unit while the Readhounds is a gang of criminals.
New Weapons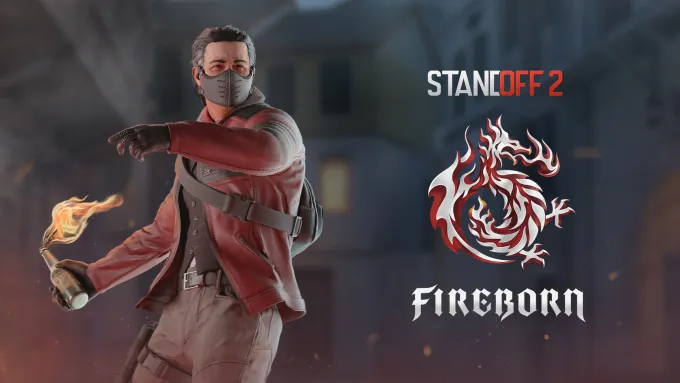 This latest update of Standoff 2 brings two throwables. One each for Terrorists (T) and Counter-Terrorists (VT). The Terrorists will be getting the highly anticipated Molotov while the Counter-Terrorists will get the Thermite Grenade. Dual Berettas, a high-capacity pistol, have been added for the price of $400. Taking the European aesthetic up a notch the game developers have also added a melee weapon called the 'Stiletto' Knife.
Weapon Balances
Here are all the weapon balances summed up:

P530: Increased Fire Rate from 350 to 400 along with Armor Penetration bumped up to 65

FiveSeven: Armor Penetration bumped up to 92

TEC9: Increase in Recoil Control

Desert Eagle: Decrease in Recoil Control

MAC10: Decreased Recoil Control and Accuracy. Increase in Damage and Armor Penetration

UMP45: Increased Damage and Armor Penetration. Decreased Accuracy

MP5 & MP7: Lower Recoil Control and Accuracy

P90: Lower Recoil Control, Accuracy, and Penetration Power.

SPAS: Fire Rate and Accuracy bumped up.

SM1014: Increase in Accuracy

M60: New Price $3600 from $4000

FNFAL: Increase in Armor Penetration. Decrease in Recoil Control and Price ($1800)

FAMAS: New Price $2000

M4: Now at $2900 and Armor Penetration bumped up to 73

AKR12 & M16: Increase in Accuracy in No Scope Mode as well as Armor Penetration. Lowered Accuracy in Scoped Mode.

M40: Fire Rate is 80
M110: Increase in Accuracy and Armor Penetration
Ranked Mode Changes
Matchmaking in Ranked mode has been fixed. Now players won't be matched with high-ranking players. Some other bugs were also fixed for a smoother experience.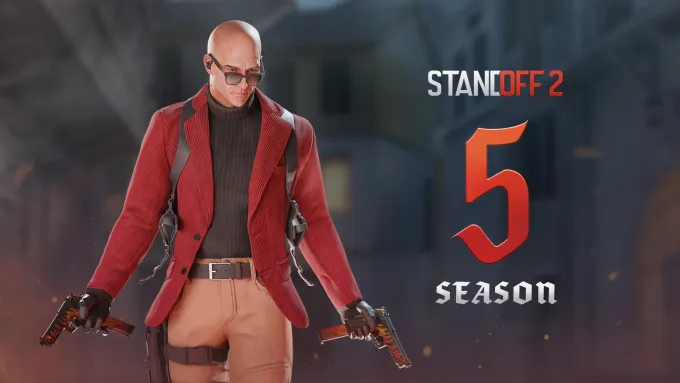 Standoff 2 Season 5
In the 5th Season of Standoff 2, Battle Pass has been introduced which has rewards that too have been inspired by the aesthetic this update is trying to go for. This includes skins, stickers, charms, and much more. Other changes such as easier and fewer missions have been made so players can get their Battle Pass rewards more quickly. 'Pattern' type of skin has been introduced in this season which has an effect on the texture of the weapon depending upon the number.
Standoff 2 New Update Minor Changes
Other Minor changes have been made in this update.
Changes to the Grenade mechanics such as an increase in close throwing range, an increase in the size of flash grenades, and a smoother animation.

The 'Arcade' Mode has been scrapped and replaced with a 'Free-For-All' Mode in which each individual player will fight for their own survival.

Some minor changes to the Mini Map such as the detailed names of the places have been made.

New Music, Auto Region Detection, and Other Minor Bugs have been fixed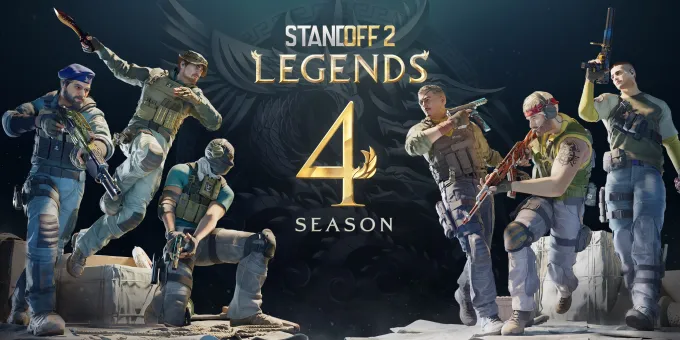 Standoff 2 Season 4
Standoff 2 Season 4 is called Legends and it introduces new maps, weapons, and skins inspired by the Wild West theme. The update also features weapon balance changes, a reporting system, and an experience and reward system.
The maps are Trainyard and Outpost, which are available in different game modes. The weapons are the Winchester rifle and the Colt revolver, which have unique mechanics and stats. The skins are based on famous outlaws and lawmen from the American frontier. The weapon balance changes aim to improve the diversity and strategy of the gameplay. The reporting system allows players to report cheaters and toxic behavior. The experience and reward system gives players more ways to earn gold, cases, and skins by completing daily and weekly tasks.
How to Play Standoff 2 on PC
Looking for a way to play Standoff 2 on your PC? Here's how to do it in just three easy steps:
Step 1: Download GameLoop from the official website and install it on your PC.
Step 2: Launch GameLoop and search for Standoff 2 on the emulator. Click the install button to download and install Standoff 2 on your emulator.
Step 3: GameLoop will automatically launch and install Standoff 2. After a few minutes, you will be able to play Standoff 2 on PC with GameLoop.
For more tips and tricks on Standoff 2 check out How to Shoot like a Pro in Standoff 2 and a Standoff 2 Updated Weapons Tier List to help you win your next game.
Cat Mart: Building a Feline Empire, One Meow at a Time

2023-08-02

Gunstars - Battle Arena: Unleash Your Inner Warrior and Dominate the Arena

2023-07-28

Indus Battle Royale: Conquer the Ancient Realm of Warfare

2023-07-28

The Lord of the Rings: Rise to War - A Legendary Journey through Middle-earth

2023-07-27

Merge Mansion: A Magical Blend of Puzzles and Mysteries

2023-07-27