Social Sim 'Life Makeover' Now Available Globally
2023-05-23
Table Of Contents
What is Life Makeover
Not Your Average Dress-Up Game
How to Get Started with Life Makeover
Events and Game Modes
How to Play Life Makeover on PC
The world of video games is filled to the brim with many awesome and sometimes absurd simulation games. And these past few years, we have seen more of the latter bunch. Simulation games come in all shapes and sizes, putting players into all kinds of random roles and situations that are hilarious, to say the least. From playing a mischievous goat in Goat Simulator to performing unlicensed surgeries on patients in Surgeon Simulator, there is something for everyone.
But today, we are here to look at the "sane" side of simulators, as the much-awaited Life Makeover gets globally released. It has only been a few days, and this dress-up social simulator has already taken the gaming community by storm, and for very good reasons. But is it really worth playing? Let's find out!
What is Life Makeover
Life Makeover is a 3D dress-up social simulator developed by Archosaur Games where you can create your very own unique and personalized avatar, change its appearance, and dress it up exactly the way you want. The game was first released back in 2022 in Malaysia and Japan, with many players waiting for its global release, which only came out recently on May 10, 2023.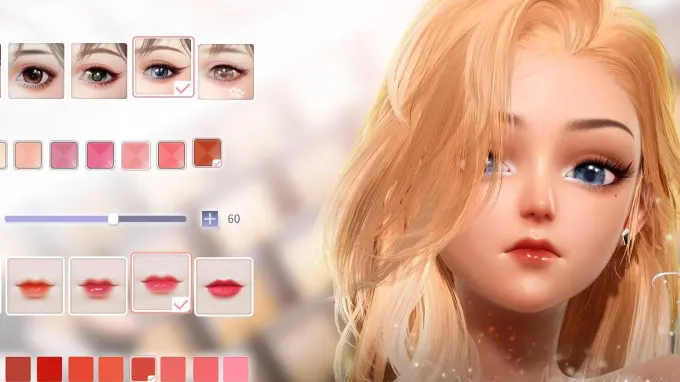 Unlike most traditional dress-up games, Life Makeover lets you take full control of your avatar and customize every bit of it. From facial features to body type, and even give it a unique makeover to make it look exactly how you want. The game comes packed with a plethora of outfit options, but the best part is, you can even design your own clothes to satisfy your urge of becoming a fashion designer or a stylist.
But that's not all, you can also design a home for your avatar, decorate it with a ton of decorative pieces and fill it with the furniture of your choice. The customization options in this game are so good that you can create anything from a simple modern house to a luxury penthouse decorated with expensive art pieces.
And if you want, you can even create your very own farmhouse, invite your friends over to hang out, or throw a massive party, the possibilities here are simply endless.
Not Your Average Dress-Up Game
One of the things that I absolutely love about Life Makeover is the unprecedented level of freedom you get in this game. It's basically a unique concoction of everything great about games like The Sims and Barbie dress-ups, where you can do more than cosplay. Life Makeover leans heavily on its social sim elements and lets you have fun with your friends and family in multiplayer modes.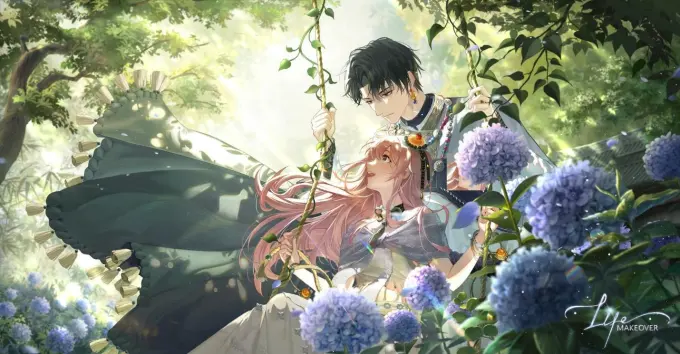 You can chill with your buddies, participate in social activities and events, or simply explore the gorgeous world around you. Life Makeover's global version also comes with some new additions and changes that weren't actually part of the previous versions and that includes a new story mode, a better fashion customization, and a brand-new social system. Now players can take on these tasks or quests, like designing a new outfit, taking part in competitions, and even solving crimes with their allies.
These tasks reward you with gems, coins, and even items that you can trade to purchase new things in the game. But that's not all, Life Makeover even lets you form relationships with other players and take them out on dates to find your real love. And then there are events that are designed to provide players with variety. These events include design contests, fashion competitions, concerts, social parties, and so much more.
How to Get Started with Life Makeover
Life Makeover comes packed with a ton of awesome features that can get a bit overwhelming for players who are just getting started with social simulators. So, if you are feeling a bit lost, here's everything that you need to know to get started with Life Makeover:
The Wardrobe:

As soon as you start playing the game, you will see a wardrobe that contains all the essential customization options for your Life Makeover avatar. You can use Wardrobe at any point to change the appearance of your character and even use it for photo sessions by changing the background and everything.

Your Home:

Homes in Life Makeover are kinda similar to that of Sims, where you can do a bunch of different stuff from cleaning, cooking, sleeping, and more. You can also decorate your art, statues, and other fancy stuff. But don't forget to add some appliances and furniture to make it useful.

Allies:

Life Makeover also features a number of allies that can assist you in quests and challenges. Each Ally has its own unique abilities that can be used to simplify a variety of different tasks and even help players earn extra rewards and in-game currency.

Lightcase:

Life Makeover is not a Gacha game, per se, but it does feature a Gacha-inspired draw system called Lightcase. It can be used to obtain new outfits, allies, and other items. But for that, players need to collect Light Tickets. These can be obtained by completing quests, logging in daily, or purchasing them with real money. It is important to know that the rarity of the items is determined by the number of stars it has.

Guilds:

The game also features guilds, which basically are groups of players who can work together to achieve common goals. They provide players with a sense of community, and they are a great way to improve your experience and ease the learning curve.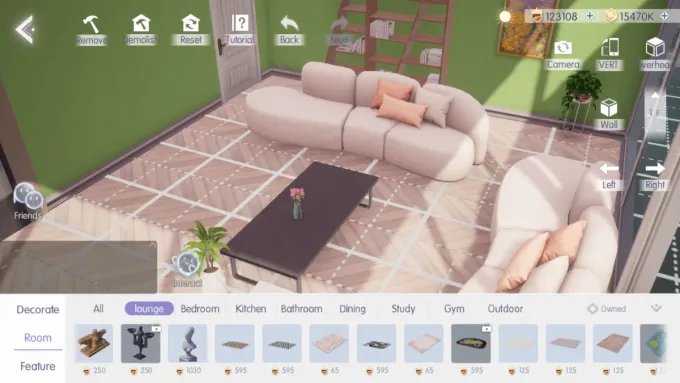 These are some of the most important things that you need to know in order to properly navigate and progress through the game.
Events and Game Modes
Life Makeover has received additional game modes and content after its global release, making the game more exciting than ever. Here's a quick guide covering the different game modes and events besides the usual dress-up and home design that will help ease your way into the game as a total newbie:
Story Mode:

Players start off their journey with the Story Mode, which is divided into chapters, each with a set of quests that players must complete in order to progress. And as you progress, you will unlock new characters, outfits, and even locations.

Ally Competition Mode:

Now, this one is quite interesting as it lets you battle it out with other player's allies in a variety of different challenges. The more powerful allies and outfits you have, the better your chances of winning these battles get.

Time-limited events:

Life Makeover always has something exciting going on in the form of events. These events are mostly time-limited and are held for a variety of different reasons throughout the year. They provide players with rare opportunities to earn rewards, unlock items, and much more.
These are some of the new improved game modes in the global version of Life Makeover that will keep you hooked for plenty of hours. I would definitely recommend trying each of these out when you can to get the best Life Makeover experience.
How to Play Life Makeover on PC
Life Makeover is super fun to play on mobile devices but its true potential can only be unlocked on a PC. This dress-up social simulation game features stunningly gorgeous visuals that are worth experiencing on a big screen. And it's super to play Life Makeover on PC using the GameLoop Android emulator, all you need to do is follow these few simple steps to get started:
The first thing you need to do is go to the

Official GameLoop site

and download the GameLoop emulator.

Once the download has finished, click on the ".EXE" file to start the installation process.

After the installation has finished, launch the GameLoop emulator and search for "Life Makeover" from the search bar above.

Open the

Life Makeover download page

by clicking on "Install" to start the installation process.

Once the installation is finished, you can launch the game directly from your Desktop or the "My Games" page inside of the GameLoop emulator.
Playing Life Makeover on PC lets you experience the true beauty of this game while enhancing your gameplay with swift and fully customizable game controls. This way you can get an upper hand over other players in this game and make faster progress.
Life Makeover has gained a lot of traction in a very short time with fans praising the game for its gorgeous visuals, relaxing and challenging gameplay, variety of game modes, and much more. Hopefully, this will give you a good idea of what this game is all about and what you should do to kickstart your journey in this fascinating world.
Cat Mart: Building a Feline Empire, One Meow at a Time

2023-08-02

Gunstars - Battle Arena: Unleash Your Inner Warrior and Dominate the Arena

2023-07-28

Indus Battle Royale: Conquer the Ancient Realm of Warfare

2023-07-28

The Lord of the Rings: Rise to War - A Legendary Journey through Middle-earth

2023-07-27

Merge Mansion: A Magical Blend of Puzzles and Mysteries

2023-07-27