Pokemon Unite vs League of Legends
2022-03-13

Download
Pokemon Unite has stepped into the world of gaming as Pokemon's first MOBA title that is for everyone to play and enjoy. And since it's a MOBA title, players can't help but compare it to the all-time-favorite League of Legends!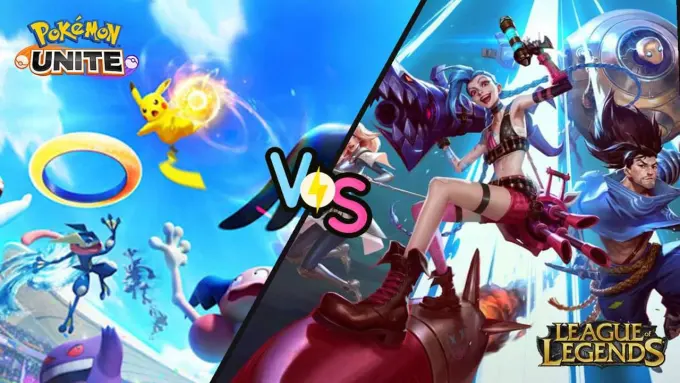 And it all makes sense since Pokemon Unite has got everything that LoL already offers from similar game mechanics to lanes and pretty much everything else, except it's coming from one of the biggest gaming franchises of all time and there are POKEMON and it's definitely not LOL! So, the question here is, what exactly does Unite want to achieve and where does it land in comparison with League of Legends? Or should there be a comparison at all in the first place?
The Gameplay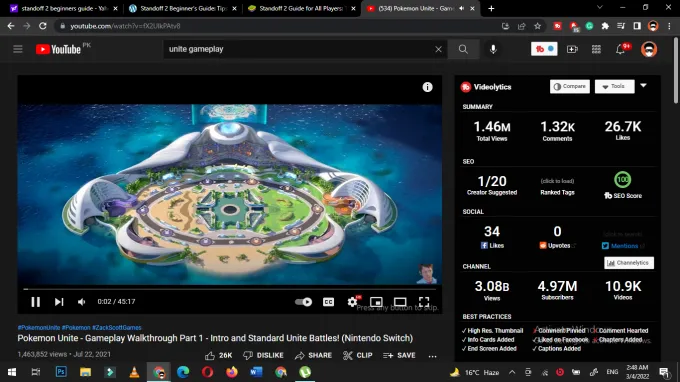 Let me get straight to the point, which is the gameplay! Now in terms of gameplay, both are pretty similar while not at all similar at the same time. League of Legends has been through a plethora of changes and updates to become what it is today. The sheer number of game characters, skillsets, and items have grown out to such an extent that a beginner would feel totally lost in this massive universe of League of Legends.
As for Pokemon Unite, it's pretty brand new with simple game mechanics, straight-to-the-point gameplay, and a lot less content that makes it super easy for a new player to ease his way through the starting phase of the game. This makes Pokemon Unite a much better beginner choice to get into the MOBA genre without getting overwhelmed.
This doesn't make any of these titles "bad" in any way, because some of the beginners might be new to the game but not the genre itself and they might want to play a game that is more hardcore, and League of Legends definitely is the choice for them.
But for those of you who are particularly new to this genre, Pokemon Unite is the one to go for. It offers you everything that you would want to see in the MOBA game but as a cherry on top, you also get to play all these cute little Pokemon that have been a BIG part of our childhood!
In terms of graphics both of these titles offer a similar visual style but if you want to experience it at its fullest. You can play Pokemon Unite on PC using the Gameloop emulator to enjoy the best MOBA experience and get an edge over your competitors!
Intense but Quick Matches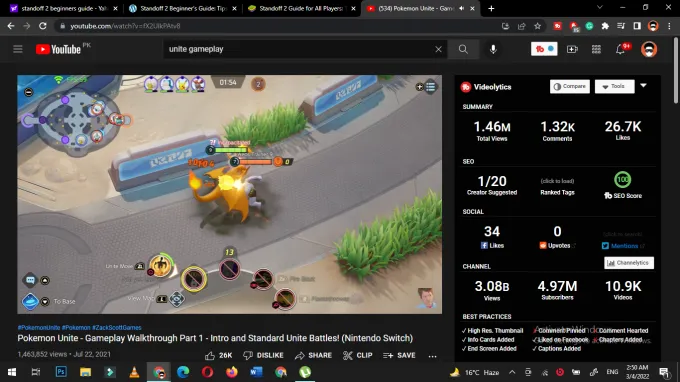 One thing that could definitely be a game-changer for any MOBA lover is the amount of time it takes to finish a complete match in the game. And in this regard, there is a HUGE difference between Pokemon Unite and League of Legends!
Pokemon Unite takes way less time, which is great for players who are just getting started and don't want to spend too much time trying to learn the ropes of the game. Each of these matches mostly lasts around 10-12 minutes and it keeps the players on the move while planning their next attack.
The thrill factor remains intact for players who want to get a sense of just how the game actually works. But it doesn't mean you will be winning all your matches effortlessly, in fact, you can get some advantage by playing Pokemon Unite on PC, which is totally as well. You still have to learn the ropes of the game even when playing Pokemon Unite on PC.
On the other hand, matches in League of Legends usually take up more than 30-40 minutes to finish up. This is more than thrice the time it takes to finish a match in Pokemon Unite.
Part of the reason why League of Legends takes more time has to do with the complexity of the game. Unite is more of a MOBA plus the Pokemon Party game, with some basic MOBA features while League of Legends is literally the definition of a MOBA game.
Which one is Better?
Now, these two titles might be sitting there in the MOBA category next to each other but they are definitely not the same. There's a huge difference between Unite and League of Legends, which makes the comparison between these two titles kinda pointless.
Yes, there are features like the maps and how they are structured in a similar LoL fashion, the graphics, and even the gameplay. But if we dive a little deeper, things start to drastically change. Each of these titles is great and provides a totally different experience where League of Legends is a more classic MOBA title with hardcore gameplay and Unite is more beginner-friendly with traditional Pokemon features from other Pokemon titles.
So it all just comes down to players' own personal preference as to what they want to experience in a MOBA game. For those who want to have more casual gameplay with not-so-complex game mechanics, Pokemon Unite PC or mobile might just be the best option out there right now. While for those who are looking for a hardcore MOBA experience that requires a lot of grinding to get into, League of Legends still remains the best choice.