New Pokemon Revealed - Moves, Roles, and Everything in Pokemon Unite
2022-03-13

Download
Pokemon Unite got released with a bunch of Pokemon from the Pokemon franchise with a promise to add more as the game progressed. The developers have been on top of their promise so far and a number of new Pokemon have made their way into the game with so many more to come.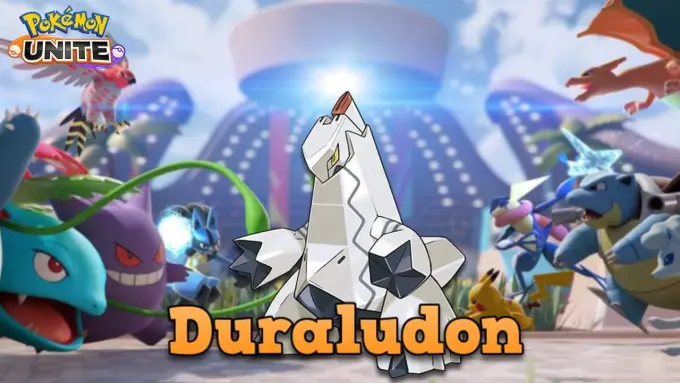 As of March, a new Pokemon has been released that was actually spotted by some players in the teaser poster. This new Pokemon is Duraludon and it comes packed with some exciting new moves and abilities that are an absolute joy to watch. Here's everything that you need to know about Duraludon and its role in the new Pokemon Unite!
What do we know about Duraludon?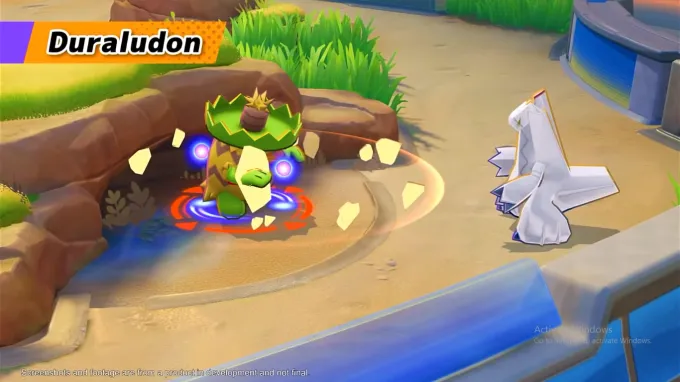 Pokemon announced a new Pokemon to be released in Unite and everyone was super excited to see who this new Pokemon would be. As of March's start, the officials revealed this new Pokemon to be Duralodon, an attacker nonetheless, which actually looks pretty strong.
So, according to what has been revealed so far, DuraIudon is a Dual Type Steel And Dragon Pokemon, that was first seen In Sword And Shield as a Gen 8 Pokemon. They have also released a new showcase video revealing the Pokemon's two main moves.
The first one Is "Stealth Rock" which looks eerily similar to Crustle's stealth rock, which creates this area of effect inside which all the enemy Pokemon would take damage. But coming from Pokemon we can expect it to be a little different in terms of effect, even if it has exactly the same name.
Now the second one is Duraludon's unite move, which looks pretty similar to Ninetails unite move, except this one looks a little bigger in terms of area of effect. So, this new Pokemon does seem to be an area-attacker Pokemon like the Ninetails, which is pretty cool. From what we have gathered so far from the showcase footage, the damage circle around this Pokemon looks pretty massive.
So these are the two moves that have been revealed by the officials so far and both seem to be pretty strong. Of course, these moves are subject to change as long the Pokemon is to be released and we might see some differences in the moves of Duraludon compared to other Pokemon in the game.
Duraludon in Pokemon
Of course, this Pokemon hasn't been released yet, but we have seen it before in other games. And if that's anything to go about, Duraludon, despite its heavy-looking metal body and massive boulder-like shape is actually pretty lightweight, meaning that it can move faster than other many Pokemon in the game.
And agility is one of the most useful abilities in the game that can help you get in and out of sticky situations with ease. So, there are a lot of cool things to be expected from this new Pokemon.
When is Duraludon Getting Released?
As for the release date, there's is not a fixed one yet, but the teaser poster that we saw earlier definitely suggests that this new Pokemon will be released in the month of March 2022. And so far all the release dates for these new Pokemon have been accurate.
The last Pokemon to get released was Hoopa, which was also seen in the poster as a Supporter Pokemon and it was released within the expected time. So there's a very good chance that Duraludon might get released before the end of the month. According to our expectations, it might just get released within the second half of the month.
Now the last thing that a lot of you would be thinking is the expected price of this Pokemon. And judging from the past experience, it's safe to say that we will be able to buy this new Pokemon for a price of 10k Aeons! I think it's totally worth it but we will have to wait and see how everything turns out once the Duraldon gets released in the game.
Do let us know what are your initial thoughts of this Pokemon and do you think it is worth buying or not?