League of Angels Chaos Beginners Guide
2022-03-31
League of Angels Chaos Beginners Guide
League of Legends Chaos is an action fantasy MMORPG title coming out for mobile platforms. The game focuses primarily on the MMO aspect of things, giving players all the freedom to create a sustainable environment with an in-game auction house system to forge, create, collect and trade different items.
But that's only one part of this massive game, League of Angels Chaos comes packed with a lot of content that will keep the mobile gaming community busy for quite a while. If you are looking forward to this title and don't know if it will be worth your time, we are here to tell you exactly that!
This guide will give you a deep dive into the world of chaos to give you an idea of what this game is all about, especially if you are a beginner to the concept of MMOs.
What is League of Angels Chaos All About?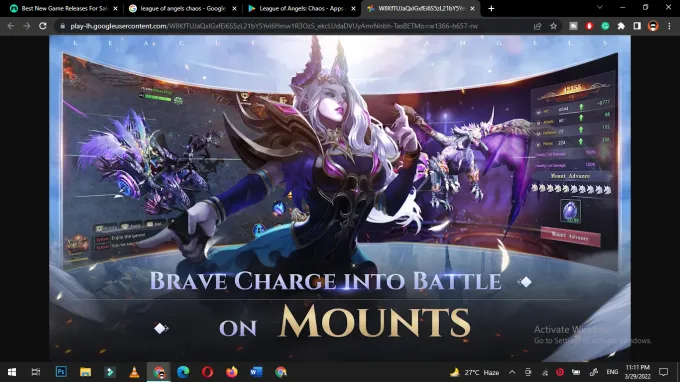 League of Angels Chaos is a fantasy action MMORPG from developer Youzu. Following the large success of MMOs on mobile platforms, the developers want to expand this now-infant universe into a more hardcore and deep-rooted world.
As far as the story of the game goes, the world is at the brink of destruction following a war that has ended all hopes of peace and prosperity. The world is suffering from constant attacks and you seem to be the only hope who can put an end to this misery and revive law and order to this lawless land.
The game derives a lot of features from other popular MMO titles out there but it mainly focuses on giving players the best-in-class PVP action. The social and community aspect of the MMO is also a priority, since the game features a full-fledged trading system with in-game auction houses. The players will be able to collect resources and craft up different items in the game to make a good profit off of them.
League of Angels Chaos Gameplay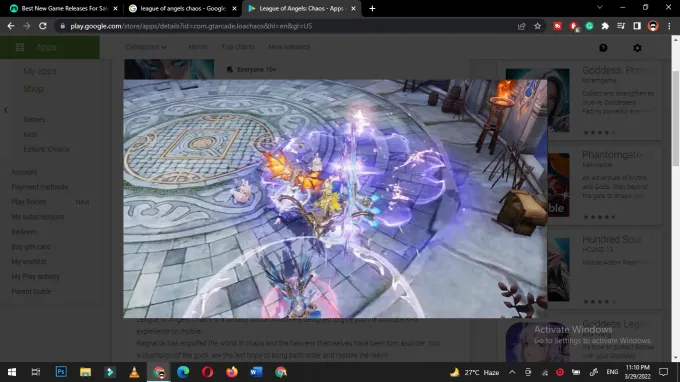 Speaking of gameplay, League of Angels is coming out with 3 unique classes at the start, Dragoon, Mage and Archer. All of these classes, just like in any other MMO title, will have their own sets of characteristics and skill sets that will make them different from one another.
The players will be able to take part in raids, quests, boss fights and much more. You will also be able to use different loot items like resources and upgrade material to craft up weapons and items that will assist you in fights. You will also be able to use them to upgrade your player stats and make your character more impactful in the game.
There will also be a number of PvP game modes since that is what this game focuses the most on. Depending on your playstyle, you will be able to select the class that suits you the most and upgrade it to further refine it to your likings.
The game also offers cross-server battles with solo and alliance mode where you can fight against players from all around the world to become king of chaos. And even when you can't play the game, you can always use the auto-progression system to make progress in the game even when you are sleeping.
League of Angels Chaos Graphics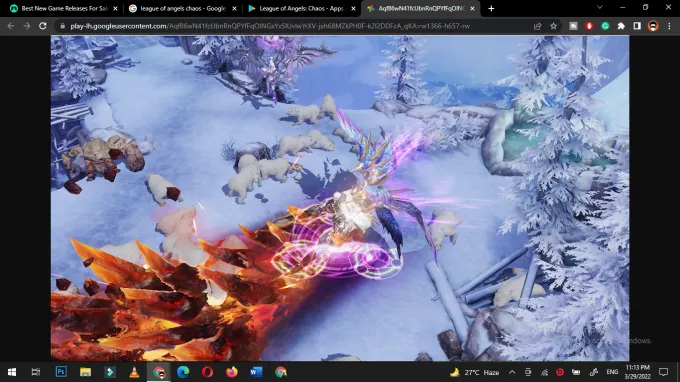 Now if we talk about the visuals of the game, it surely provides some of the best we have seen in a while. It kinda gives off Final Fantasy vibes while also making the LOL players feel at home. This makes it easy for the players who have played other MMO and MOBA titles before, while the new players will take a while to wrap their heads around the game.
However, if you have a low-end mobile, you might not be able to experience the true magic of this game's visuals. In that case, Gameloop emulator can surely help you play this game on high graphics on a big screen with easy controls to give you the premium MMO experience without breaking the bank, all while using the same account.
Is it Worth Playing?
The mobile gaming industry might be climbing the new heights of popularity and game quality but when it comes to MMOs, there's still a long way to go and League of Angels Chaos could potentially be the title that will help push this genre to attract more players and create a sense of competition between game developers to come up with even better ideas.
So yeah, League of Angels Chaos is definitely worth playing and with new content coming, the players will have plenty to keep them hooked for years to come.