Get Your Smash Fix on Mobile with Flash Party
2023-03-27

Download
The Smash Bros. series of games has had a significant influence on the fighting game genre, revolutionizing the way it is perceived. Despite the existence of numerous alternatives to these games, XD Entertainment has introduced Flash Party to the mix. This mobile game embodies the essence of the Smash games, but with its unique cast of characters. It is a competitive fighter that enables players to select one of the several characters to engage in battles. The game takes place in a 2.5D plane, granting players unrestricted movement while providing access to normal, special, and recovery moves. The game has the potential to be incredibly fast-paced, disorderly, and entertaining.
Table Of Contents
About Flash Party
The Plot of Flash Party
The Good:
The Not-So-Good
Final Word
About Flash Party
Flash Party, developed by XD Entertainment Pte Ltd, is a colorful and vibrant game that promises hours of entertainment for players of all ages. It is a casual game that can be enjoyed by both kids and adults, as it is easy to play and understand. The game has simple yet captivating gameplay, centered around tapping on the screen to match the colors of the balls with the corresponding colored areas on the circle.
One of the most impressive aspects of Flash Party is its stunning graphics and visuals, which are bright and engaging. The game also features an upbeat soundtrack that will keep players hooked for hours. As players progress through the levels, they will encounter different challenges that will test their reaction time and accuracy.
Overall, Flash Party is an addictive and entertaining game that will keep players engaged and entertained for hours. Whether you're looking for a quick gaming fix or a game you can play for extended periods, Flash Party is worth checking out. In this review, we will delve deeper into the various features and gameplay mechanics of Flash Party, giving you an in-depth analysis of what makes this game so addictive and enjoyable.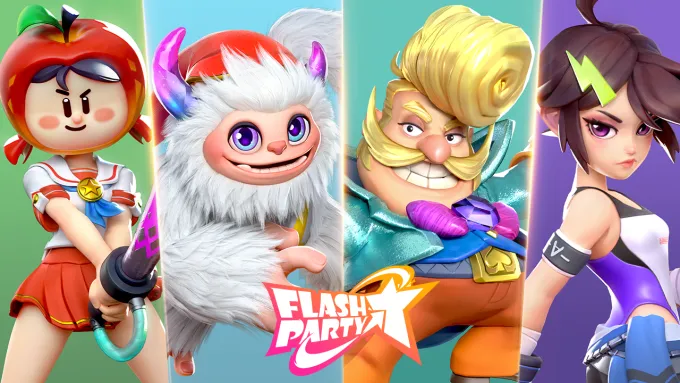 The Plot of Flash Party
Although some fighting games prioritize lore and storytelling, This game is not one of them. It doesn't have a set plot, so players are free to make up their own. Our take is: The game is set centuries after the singularity event, where all sentient organic life has merged with a digital network spanning the universe. All beings have transformed into avatars of their own design, with some choosing to participate in competitive activities.
Since injury has little impact, a mysterious event planner creates the Flash Party, a flashy combat competition that draws competitors from all over the universe. Those lucky enough to receive an invitation can show off their avatar and its moves at this spectacle. So, who will you bring as your plus one? Flash Party captures the essence of a Smash game by letting players choose one of several characters to fight it out in a 2.5D plane with access to normal, special, and recovery moves. It has the potential to be fast-paced, chaotic, and enjoyable.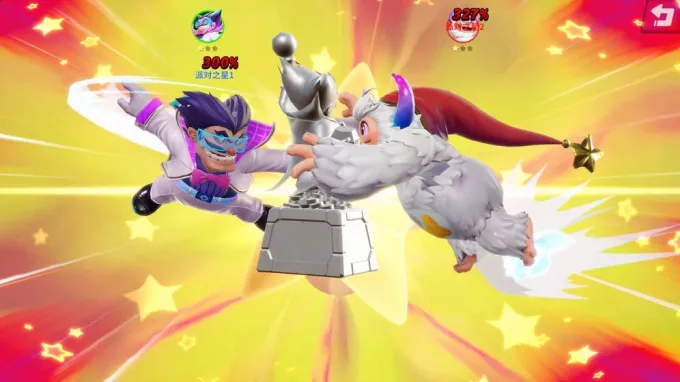 The Good:
Flash Party certainly lives up to its name, as it truly feels like a party. The game's biggest strength lies in its roster of fighters, which includes characters from different weight categories, each with their unique personality, accessories, and colours. Their playful, expressive animations perfectly capture their personalities and make the game even more enjoyable. Additionally, each character has their playstyle, and while mastering them may take some time, they are all fun to play with. The game also has a clear difficulty indicator, making it easy for players to know which characters to start with. Overall, Flash Party is a game that captures the essence of a party, providing players with fun, engaging gameplay and a diverse cast of characters to enjoy.
Mobile games often struggle with incorporating the necessary fluidity and precision of controls required for fighting games, which can be a deal-breaker for fans. However, Flash Party has managed to create a simple yet effective control system that is responsive and easy to use. Players can control movement with the left side of the screen while using the right to activate moves through tapping and swiping. The game's quick response time between input and action is impressive and makes for a seamless experience. Moreover, the practice mode offers a safe space for players to hone their skills before taking on live opponents. Flash Party's controls strike a balance between accessibility and depth, making it a suitable option for both casual and competitive players.
The Not-So-Good
While Flash Party manages to provide an entertaining mobile Smash-like experience, it can be quite demanding on your phone's processing power. The game's technical issues may arise if your phone cannot handle the game's load. Additionally, Flash Party requires an internet connection to run, which can lead to lags and disconnections if your data plan or Wi-Fi signal is not stable. Moreover, unlocking characters in Flash Party requires players to complete tasks and earn rewards through the seasonal system. Unfortunately, this process can be tedious, as players need to complete these tasks repeatedly to access the full roster of characters. Despite these technical and unlocking issues, Flash Party's core gameplay mechanics and graphics are well-executed, making it an enjoyable mobile fighting game for fans of the genre.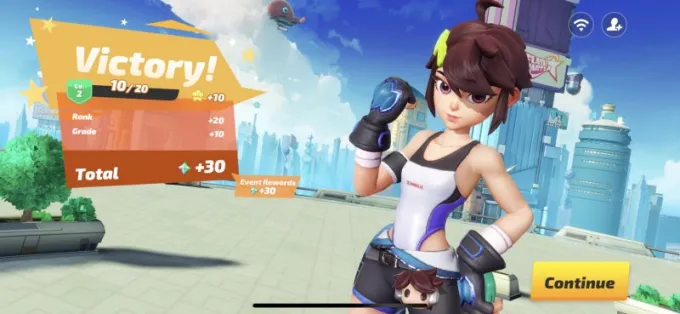 Final Word
Flash Party is a mobile fighting game that brings a Smash Bros-like experience to your device. Set in a quirky digital world, players can choose from a diverse cast of characters, each with their own unique playstyle to master. The game's controls are easy to learn and use, making it accessible to both casual and competitive players. However, technical issues such as phone compatibility and online connectivity can be a hurdle for some players. Additionally, unlocking content can be a tedious process as it relies on a seasonal system that requires completing tasks with specific characters. Despite these drawbacks, Flash Party is an entertaining game that is worth checking out, especially for fans of the fighting game genre. If you're looking for a fun and exciting way to spend your free time, join the Flash Party and see what it's all about.
Survive the Fantasy World of Dawnlands

2023-05-31

Tom Clancy's Rainbow Six Mobile - Your Favourite Competitive Multiplayer Upcoming on Android Platform

2023-05-31

Blaze Through the Galaxies in Honkai Star Rail

2023-05-31

Geometry Dash Lite - Gameplay Insights and Review

2023-05-31