Garena Free Fire x McLaren Crossover: New Theme, Mode, Feature, and More
2021-07-21

Garena Free Fire: Winterlands
Download
Garena Free Fire, one of the most popular mobile games, and McLaren, one of the biggest automotive brands announce the crossover. This crossover brings a brand new feature, theme, and a new mode to the game. Free Fire x McLaren crossover brings thematic takeover in the game, it also brings race-to-ace mode in the game. Garena also introduced a brand new car garage lobby in Free Fire.
Garena always brings new and interesting events in game where they offers exclusive things to the players. These events offer players new skins for characters and weapons, new weapon crates and bundles and lots of other cosmetics.
Garena posted on Social Media, "Survivors, The McLaren Project Free Fire has arrived in-game! Try the latest car specially designed for Free Fire by the Free Fire and McLaren team in the Battle Royale mode or Training grounds now, and tell us what you think of the new car!" 
Free Fire McLaren top up event
This is not the first change that happened as the result of the Free Fire and McLaren's collaboration. They recently bring Garena Free Fire: Garena comes up with Free Fire McLaren top up event, check details where they introduce a car skin in-game. Process of purchasing diamonds (Free Fire in game currency) by using real money is called top up. Players pay to purchase diamonds in game where they will use these diamonds to purchase the new skins, items, pets from in game shop. To encourage Free Fire players Garena comes up with top up events time by time where they offer some amazing in game items in rewards to encourage players to buy diamonds and spend money in game.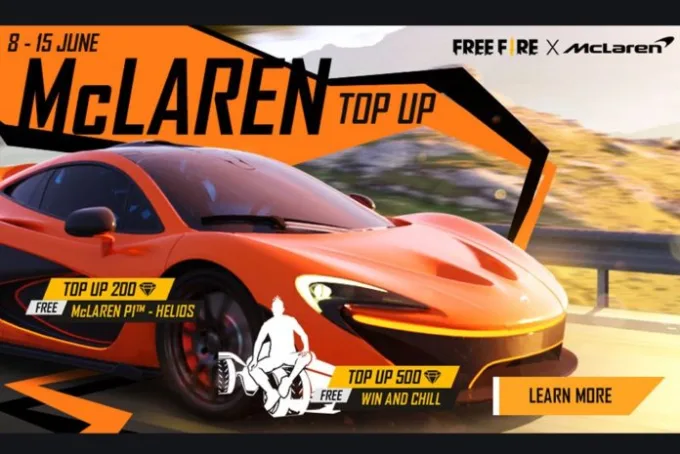 Free Fire x McLaren Crossover Update: Check Details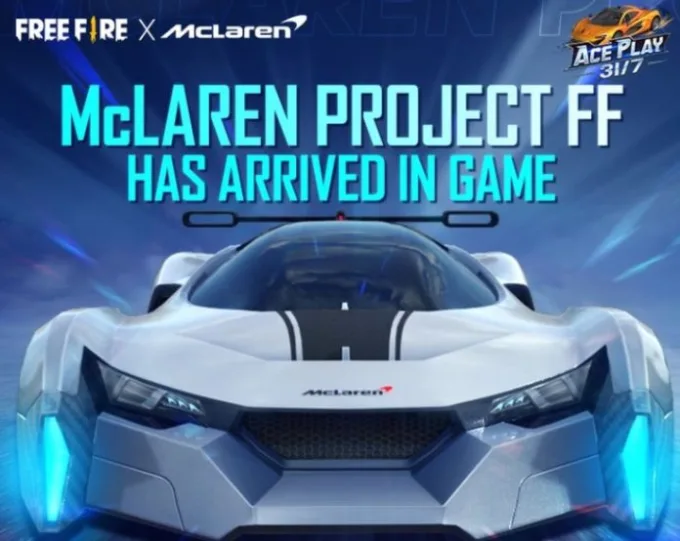 The brand new update brings the changes from the start with the lobby itself. The brand new lobby will show a new car garage on the screen with a couple of the McLaren P1s car skins. The theme of the game in the lobby will also change to sport McLaren's signature colors of blue, papaya, and orange, including airship, airdrops, and airplane skin in the game.
Garena introduces a brand new mode 'Race to Ace' where players will receive rewards for every lap they complete. The event will be starting from the 23rd July 2021 where players will get a chance to win McLaren P1 Mantis skin. This is not the only prize, there are many more rewards in the game up for grab.
By Vivek Singh