Garena Free Fire Top 7 Best Pets List
2022-03-02

Download
Garena Free Fire includes characters with different abilities and pets to accompany these characters. These pets also have several skills. These abilities generally contain features that passively support characters.
These entertaining pets offered by the Free Fire game are vital to gain an advantage against the enemy on the battlefield.Garena Free Fire offers us an advanced feature that we do not see in other battle royale games. It will feel better to see a pet with you during the game, which gamers love this feature very much.
So, do you know how many pets there are in Garena Free Fire? Or which of these Free Fire pets are the best? You can find answers to these and many other questions in our article. Enjoy our article.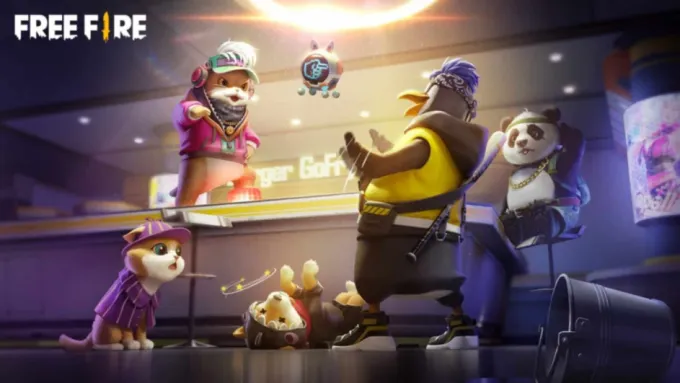 How many pets are there in Free Fire?
There are currently 20 pets in Garena Free Fire. Like characters, pets have specific characteristics, appearances and actions that change as the level increases. Although some of them are locked for now, the game improves the number of pets day by day.
What are the free pets in Free Fire?
If you play Free Fire daily, you will find that Free Fire has many events that give you Gun Skin, Outfit and Pet for free. You can earn from these beautiful pets by completing the event tasks.
Getting them unlocked for free is excellent luck as pets are a valuable addition. However, you may not find the pet you want here. Therefore, you can use the purchase option and play Free Fire with the pet that suits you best.
All you have to do is click on the 'pet' tab from the main game screen and select the mate you want. When you click on the buy button at the bottom, you will see that it directs you to the store.
You will need to buy diamonds first as the transactions are with game diamonds. If you have existing diamonds, you can make the purchase directly.
Top 7 Pets in Garena Free Fire
We said that there are 20 pets in the Free Fire game, and their number may increase in the future. So which of Free Fire pets are the best? Of course, the answer to this question may vary, but we present you the list we have prepared with generally accepted acceptance.
1. Agent Hop
2. Sensei Tig
3. Dreki
4. Yeti
5. Beaston
6. Falcao
7. Ottero
Agent Hop
Agent Hop is one of the latest pets to be added to the pet list on Free Fire. The pet has an ability called "Bouncing Bonus", which allows players to gain 30/40/50 EP each time the territory shrinks. With this advantage, players do not have to search for mushrooms.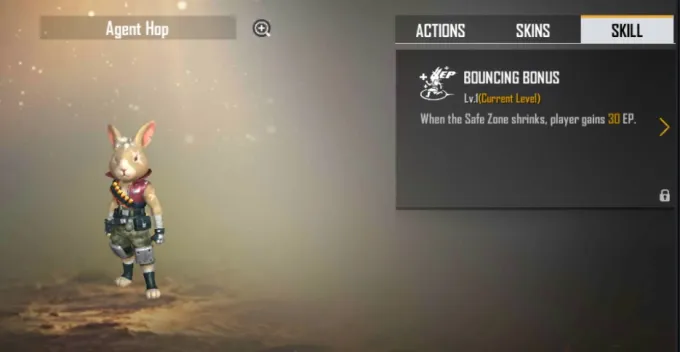 Sensei Tig
Sensei Tig has a unique ability called 'Nimble Ninja' and is one of the latest members to join the Free Fire pets roster. He reduces the duration of abilities that opponents can mark you with by 30 percent at first level, 40 percent at 5th level, and 50 percent at 7th pet level.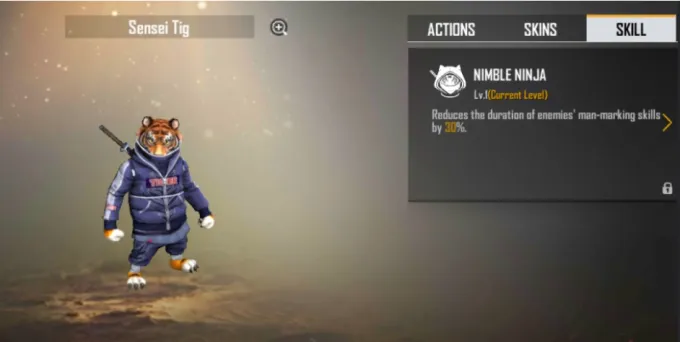 This ability will create a great advantage for you by breaking the benefit of the opposing character. That's why we added Sensei Tigto to the list of the best for you.
Dreki
Dreki has an ability called 'Dragon Glare'. At the base level, this ability makes it appear within a 10-meter radius of one of the opposing players using a health kit for 3 seconds.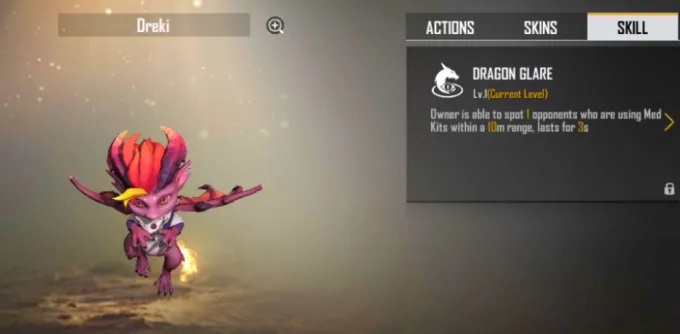 At pet level 5, it allows you to see two opponents using drugs within 20 meters range for 4 seconds. At the 7th pet level, it can show 4 opponent players using health kits within a range of 30 meters for 5 seconds.
Thanks to the advantage of the dragon glare ability, you know when to take your opponent by surprise in Free Fire. We have added this pet named Dreki to our list for this critical feature.
Yeti
The yeti pet appears in Free Fire with the 'Frost Fortress' ability and reduces the damage it takes from explosives.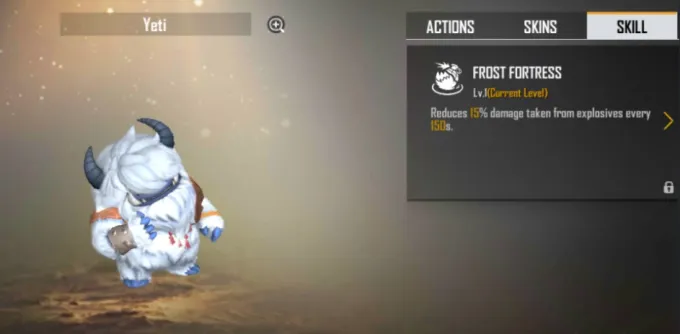 Yeti reduces damage from an explosive weapon by 15 percent every 150 seconds at the first level. It reduces damage from explosive weapons by 20 percent every 120 seconds at pet level 5. At Pet level 7, these rates increased to 30 percent every 90 seconds.
Beaston
Beaston's 'Helping Hand' ability allows his character to throw grenades, smoke grenades, flash grenades, and the guard wall farther.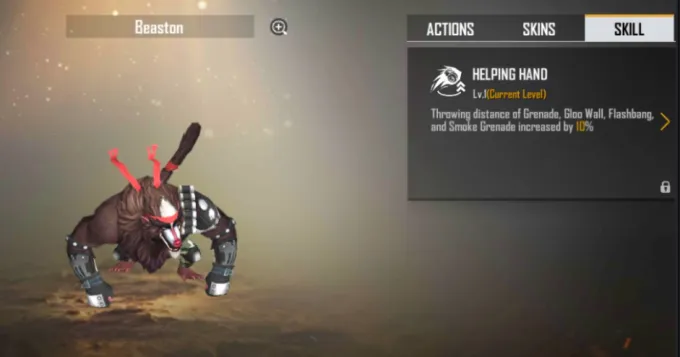 The Helping hand skill increases the actual throw distance by 10 percent. Beaston increases the length by 20 percent at the 5th pet level and 30 percent at the 7th pet level.
Falcao
Falco, the first flying pet introduced in Free Fire, increases his gliding speed by 15% while skydiving with his "Skyline Spree" ability and increases his diving speed by 25% after the parachute is opened.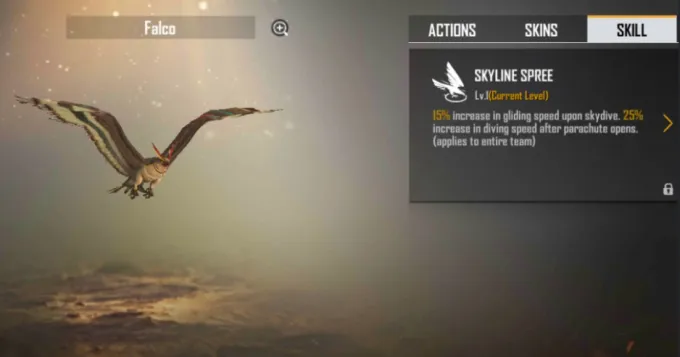 The effect of this ability applies to the entire team. Useful for quickly reaching air distances at the start of the game. It can be preferred by players who want to collect weapons and ammunition before other players.
Also, Skyline Spree features increases glide speed by 30 percent to 37 percent diving speed when the pet reaches level 5. When the pet comes to level 7, they increase their glide speed by 45 percent and their diving speed by 50 percent.
Ottero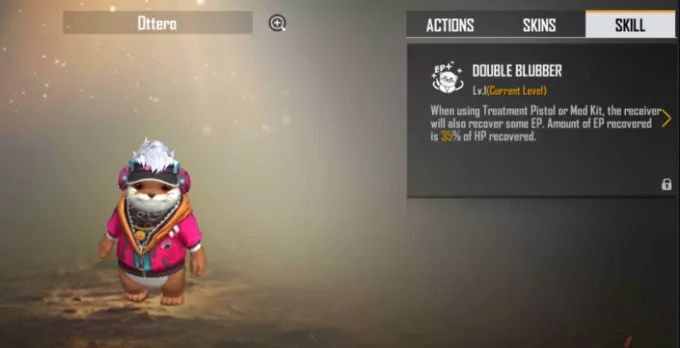 With Ottero's "Double Blubber" ability, an otter, a player recovers some EP when using a cure gun or first aid kit.
The player regains the amount of EP equivalent to 35% of the recovered HP. HP regen is increased to 65% when the pet reaches the maximum level of 7th.
Can Free Fire Be Played On Computer?
One of the topics that mobile game lovers are most curious about is undoubtedly playing Garena Free Fire on PC. Because, instead of playing games that require high performance on smartphones and tablets, the pleasure of playing in the comfort of a computer cannot be compared. In addition to this, you also eliminate problems such as overheating, contraction and freezing.
At this point, you come across GameLoop, the best PC emulator. With GameLoop, you get high efficiency even on your low-end computers. GameLoop is perfect for mobile games, and it's free. You can show all your skills while playing Free Fire on PC with the most suitable pet that you will take with you.
To avoid any more delays, install the emulator first and then the game from the GameLoop official website.
Find Your Perfect Team - A Cookie Run Character Guide

18 hours ago

Roblox's Untitled Tag Game Codes

18 hours ago

Redeem Your Way to Victory with These Lords Mobile Codes

18 hours ago

Latest Genshin Impact 3.5 Redeem Codes

Yesterday

The Ultimate Honor of Kings Heroes Roster

Yesterday