Eversoul: The Perfect Combination of Anime-Inspired Graphics And Auto Battles
2023-03-10

Download
What is Eversoul:
Eversoul is a popular mobile game that has captured the hearts of many players around the world. It is a unique and immersive RPG game that combines stunning graphics, intense gameplay, and a captivating storyline. The game has been well-received by players and has earned a solid reputation in the gaming community.
In Eversoul, players take on the role of a hero on a quest to save the world from evil forces. The game features a variety of characters, each with their unique skills and abilities, which players can choose to recruit for their team. As players progress through the game, they must collect resources, level up their characters, and engage in intense battles to defeat bosses and progress through the game's story. One of the main reasons for Eversoul's popularity is its engaging and immersive gameplay. The game's storyline is well-written and keeps players hooked, while the combat system is fast-paced and challenging, making it highly addictive. In addition, the game features stunning graphics and a beautifully designed world that players can explore, adding to its overall appeal. Eversoul has also gained popularity for its social features, allowing players to connect with each other and form guilds. This fosters a sense of community among players and creates a more immersive experience.
Overall, Eversoul is a highly engaging and addictive mobile game that has gained a large following in the gaming community. Its immersive gameplay, captivating storyline, and stunning graphics have made it one of the most popular mobile games on the market. If you're interested in playing Eversoul or want to learn more about the game, be sure to keep reading this article for more information and tips.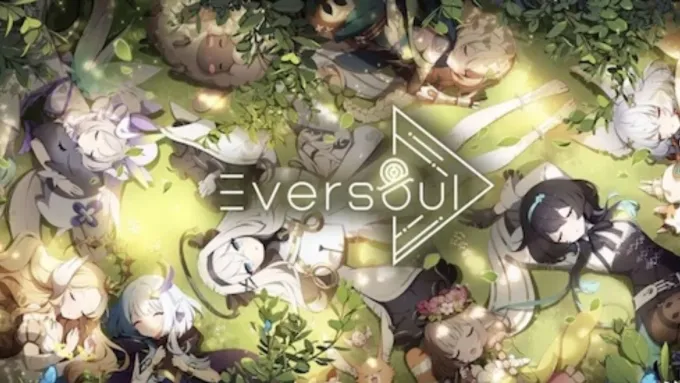 Eversoul Features:
INVITE POWERFUL SOULS TO YOUR TEAM
Gather numerous beautifully designed Souls from six different factions, each with their unique abilities and animations, to create the ultimate squad.
STRATEGIZE FOR EPIC CONFLICTS
Learn the advantages of each faction, utilize party buffs, and experiment with different formations to showcase your skills in intense battles.
IMMERSE IN A BEAUTIFUL ANIME RPG
Experience a stunning visual RPG featuring captivating graphics, animations, and artwork inspired by various anime styles, with an enriching audio experience.
BUILD YOUR OWN WORLD
Construct and explore a vivid town with a diverse range of buildings and decorations, where you can engage with your Souls, complete quests day and night, and take down lurking monsters.
CHOOSE YOUR PATH
Engage with vibrant Souls full of personality, but be mindful of your choices as they shape the outcome of your relationships.
COLLECT AND LEVEL UP
Acquire unique Souls and level them up to unlock exclusive stories and interactions.
ENJOY RICH GAMEPLAY
Participate in PvE and PvP activities such as climbing the Arena leaderboard, confronting powerful bosses with your guild, navigating labyrinths, and embarking on dungeon runs.
IMMERSE IN A COMPELLING STORYLINE
Embark on a journey as the Savior, summoned across the multiverse to protect a parallel world from imminent danger.
AUTO BATTLE WITH IDLE MECHANICS
Effortlessly collect resources while you're idle to earn rewards as you play or sleep.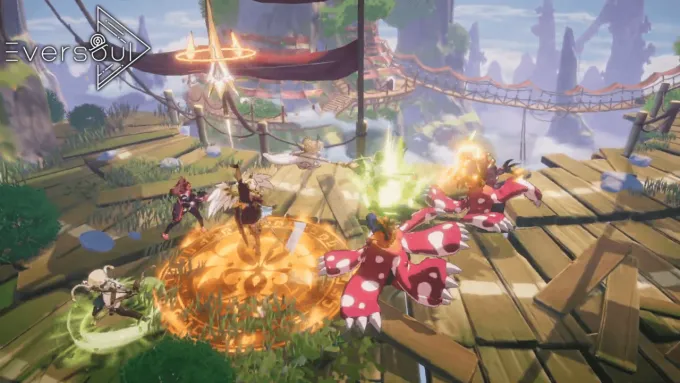 Eversoul Minimum and Recommended Device Specifications:
Minimum:
For Android devices, the recommended device model is Samsung S8 or higher and the minimum operating system version requirement is Android 7.0 or higher.
For iOS (Apple) devices, the minimum device model requirement is iPhone 8 or higher and the minimum operating system version required is iOS 13.0 or higher.
In addition to the device model and operating system version, the device's Random Access Memory (RAM) should be at least 3GB to ensure the smooth running of the application.
Please note that failure to meet these minimum device specifications may result in suboptimal performance of the application, including slow loading times, lagging, and potential crashes. Therefore, it is highly recommended that the device specifications meet or exceed these requirements for the best user experience.
Recommended:
The recommended device specifications for optimal performance of the application are as follows:
For Android devices, it is recommended to have a Samsung S10 or above with an Android version 7.0 or above. Additionally, the device should have a minimum of 4GB RAM for smooth functioning.
For iOS (Apple) devices, it is recommended to have an iPhone 11 or higher with an iOS version 13.0 or higher. Similar to Android devices, a minimum of 4GB RAM is recommended for seamless usage.
By adhering to these recommended device specifications, users can expect to have a smooth and enjoyable experience while using the application. It is important to note that using the application on devices with lower specifications may result in slower performance and potential issues.
Conclusion:
Eversoul is a popular anime-inspired RPG game with stunning visuals and artwork. It offers a rich gameplay experience that allows players to summon unique souls from six different factions, each with their own skills and battle animations. In addition, players can strategize epic battles and explore formations to show off their ultimate skills. The game also features a compelling storyline where players are summoned across the multiverse to protect a parallel world from imminent danger. With auto battles and idle mechanics, players can earn resources even while they are not actively playing the game.
Eversoul is a must-play game for anyone who loves RPGs with beautiful graphics, unique characters, and engaging gameplay. If you want to explore more about the game, check out our blog for more such content.
Survive the Fantasy World of Dawnlands

2023-05-31

Tom Clancy's Rainbow Six Mobile - Your Favourite Competitive Multiplayer Upcoming on Android Platform

2023-05-31

Blaze Through the Galaxies in Honkai Star Rail

2023-05-31

Geometry Dash Lite - Gameplay Insights and Review

2023-05-31