As we all know, the latest season of Call of Duty Mobile, Season 5 'In Deep Water' is near its end. And just about some time ago we got the next season's trailer. The next season's trailer told us that the next season is going to be named 'The Heat'. Naturally, the trailer was super unique and all the players including me just can't wait for the next season. We are going to get a lot of things In the next season. And Surely none of the things are going to be dissapointed.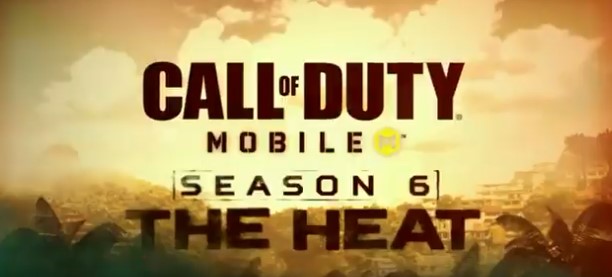 The next season is going to be even more amazing. Recently Test servers were added and we got to see a look at the new and amazing stuff from the test build. And that's not only the case, developers have even confirmed that soon we are going to get even more new test servers. These leaks have not disappointed us, not even in the least. The next season is surely going to be one of the best seasons in the game. First off, we got the new updates in which we can change the frame rate To ultra but in mp mode only. The ultra frame rate will give us an experience of 120 FPS that surely is super exciting, but the option will only be available for graphics low and medium.
Swarm: This new scorestreak will give us a bunch of hunter-killer drones and will be available after attaining 1100 points.
Martyrdom: This new red perk is going to be very useful in search and destroys, as this perk gives you the ability to detonate a bomb after dying that will help you kill your opponent easily if they are careless.
Shield Grenade: We are going to get a new tactical grenade that will create a shield-like structure that will break the line of sight of the opponents giving you a very big advantage.
All we know about the CoD Mobile season 6 up till now
The Zombie Mode: as we all know the most exciting update we All we are waiting for is zombie mode. The zombie mode has always been hyped for. The zombie mode was available in the first seasons but were removed. Now we are going to get this mode back in the next season.
The new Battle Royale Mode: The next amazing mode we are going to get in the next season is the hard battle royale mode aka 'solid gold battle royale mode'. This mode is going to be insane as there is no help from teammates in this mode. No revives, revival flight will be there. So get ready to fight on your own.
Battle Pass skins and characters: As usual we are going to get some amazing gun skins in this battle pass as well as the new character skins. This time the battle pass will be including the new gun MX9-SMG on Tier 21 and an epic skin of this new skin will be available for the battle pass users on the tier 50. So get ready to experience some new amazing skins. We will also have an DL-Q33 skin, HG40 skin, ASM10 skin and a PHARO skin as well.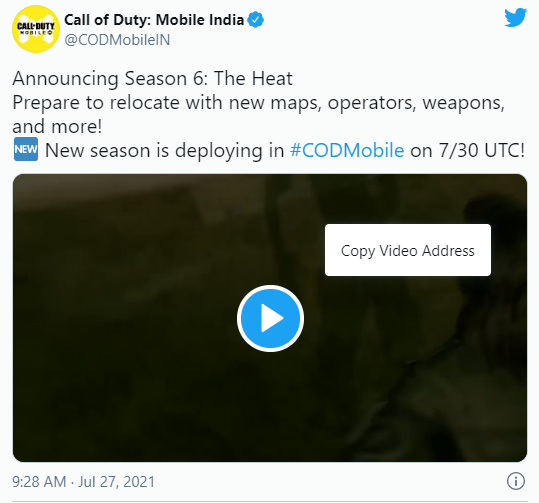 We are also going to get some amazing Legendary skins and an Mythic skin in the next season. The next season is scheduled to launch on 30th of July, 2021. The next season is sure going to be blockbuster.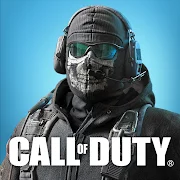 Call of Duty: Mobile
"The CALL OF DUTY® you know and love now on your mobile device. With classic multiplayer modes such as Team Deathmatch, Domination, and Kill-Confirmed on iconic maps such as Shipment, Raid, and Standoff, as well as 100 player Battle Royale, CALL OF DUTY®: MOBILE has it all! DOWNLOAD FOR FREE TODAY CALL OF DUTY®: MOBILE boasts console quality HD gaming on your phone with customizable and intuitive controls, voice and text chat with your friends, and thrilling 3D graphics and sound. Experience the world's most beloved shooter game, now on your phone so you can play on the go. NEW SEASONAL CONTENT UPDATED MONTHLY CALL OF DUTY®: MOBILE releases fresh content with every season with new game modes, maps, themed events and rewards so it never gets old. Every season expands upon the story in the CALL OF DUTY® universe and brings new unlockable content for everyone to enjoy. Fans will recognize many elements from Call of Duty®: Black Ops and Call of Duty®: Modern Warfare® alongside totally unique elements from CALL OF DUTY®: MOBILE. CUSTOMIZE YOUR UNIQUE LOADOUT As you play CALL OF DUTY®: MOBILE you will unlock and earn dozens of iconic operators, weapons, outfits, scorestreaks and pieces of gear that can be used to customize your loadouts, allowing you to play your way. COMPETITIVE AND SOCIAL PLAY Gather your friends and test your mettle in competitive ranked mode or sharpen your aim in social play. Join a clan for a sense of community and earn unique rewards for participating in Clan Wars. SMALL APP DOWNLOAD SIZE, WITH OPTIONAL ADD-ONS Download and play CALL OF DUTY®: MOBILE without the barrier of storage space. As part of an effort to make CALL OF DUTY®: MOBILE more accessible, the initial app download size has been reduced and additional options allow players to choose what is downloaded to experience the full game; such as HD resources, maps, weapons, and operators. Have what it takes to compete with the best? Download CALL OF DUTY®: MOBILE now!