PUBG Mobile Lite and PUBG New State are two names that the mobile gaming community might be familiar with. The former is a streamlined variant of PUBG Mobile, which is specially designed to provide a seamless battle royale experience to players using low-end handsets.
PUBG New State is a new game that was first unveiled by Krafton back in February this year. Pre-registrations for the game have been open for quite some time, and it is expected to be launched within the next several months.
Differences between PUBG New State and PUBG Mobile Lite
5) Number of players in a match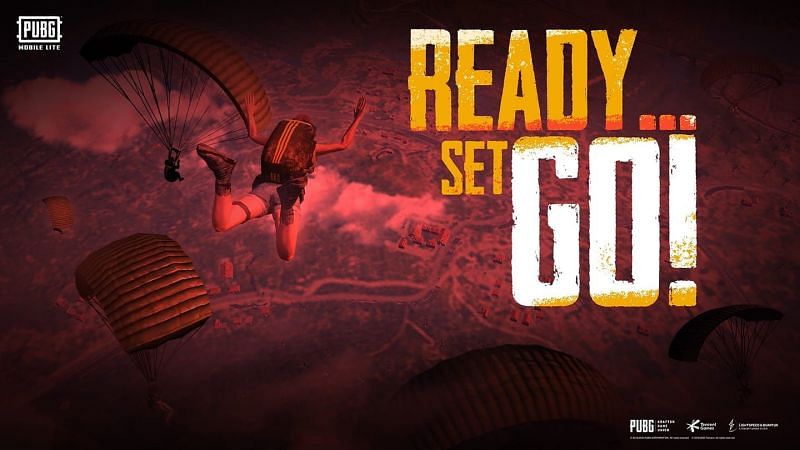 PUBG Mobile Lite features 60 users in a single match (Image via PUBG Mobile Lite)
The number of players who participate in a particular match varies in both games.
PUBG Mobile Lite features 60 players competing against each other in a single battle royale, whereas PUBG New State has 100 players in each game, similar to the regular battle royale titles.
4) Map size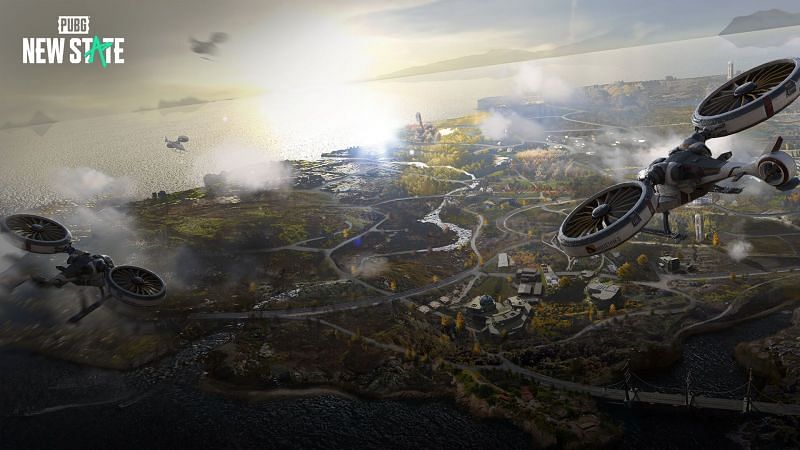 The name of PUBG New State's map is Troi (Image via PUBG New State)
The map size in PUBG Mobile Lite is 2x2, which allows for a much swifter battle royale experience. On the other hand, the battlefield in PUBG New State - "Troi" is only 8x8 in size.
3) Graphics
When it comes to graphics, users will notice a significant difference between the two titles. As PUBG Mobile Lite is designed for low-end devices, the graphics are subpar compared to that of PUBG New State. However, when the requirements are considered, they are pretty reasonable compared to the majority of the other titles on the platform.
2) Minimum requirements
There is quite an alteration in the minimum requirements of the titles as well. For PUBG Mobile Lite to function well, it requires 1 GB of RAM and 600 MB of space, whilst the minimum requirements for PUBG New State are Android version 6 and 2 GB of RAM.
1) Futuristic items
PUBG New State is based in 2051, and therefore the developers have introduced a variety of futuristic items such as drones and ballistic shields, which aren't available in PUBG Mobile Lite and most of the other mobile battle royal titles.
These additions set PUBG New State apart from the other games of the battle royale genre.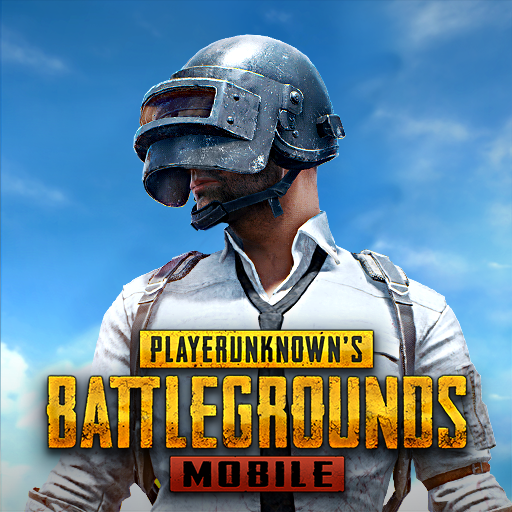 PUBG MOBILE
Epic Battle Royale Free on Mobile. The official PLAYERUNKNOWN'S BATTLEGROUNDS designed exclusively for mobile. Extreme firefights, 10-min chicken dinners. Over 1 Billion Players Worldwide. • EPIC BATTLE ROYALE GAME Free with plenty of new events. In PUBG MOBILE, rise to the top and freely fire to your heart's content. PUBG MOBILE is the original mobile battle royale and the apex of mobile shooters. • PLAY FREE ANYWHERE, ANYTIME. Play PUBG MOBILE with a new state of mind! Shootouts and firefights with the smoothest experience imaginable. All for free! • EXTREME FIREFIGHTS, 10-MINUTE CHICKEN DINNERS Get your guns ready and answer the call to arms in PUBG MOBILE's free fire matchmaking. • EPIC NEW MODES PUBG MOBILE: Flora Menace brings a new state of epic free fire against unknown invaders. Free the PUBG planet from the Yarilo invasion and fire away! Answer the call of the battlegrounds and fulfill your duty to protect your home! The Cell Matrix is descending. Prepare to experience the apex of battle royales! • MASSIVE MAPS, MORE BATTLES PUBG MOBILE has plenty of options to give you a new state of thrill and survival in each map. Call your friends to duty and play in new modes together! Feel free to fire at everything you see! • DESIGNED EXCLUSIVELY FOR MOBILE Featuring customizable controls, training modes, and voice chat with friends. Experience the smoothest controls and most realistic weapons on mobile. PUBG MOBILE offers you the best high resolution items and gameplay. State your desires, PUBG MOBILE answers your call. Try out and fire away with an unbelievable selection of weapons freely available. New items, maps, and modes are constantly being added! PUBG MOBILE delivers the most intense free-to-play multiplayer action on mobile. Drop in, gear up, and compete. Survive epic 100-player classic battles, payload mode and fast-paced 4v4 team deathmatch and zombie modes. Survival is key and the last one standing wins. When duty calls, fire at will!