Girl Cafe Gun is a Gacha RPG game integrating gun battle, girls' cultivation and cafe operation. The game will be available on 9/9 and let's take a look of what is involved.
The game takes an apocalypse as the background: seven crystal stones from the sky inplanted into the earth and grew crystal veins to take up the ground, causing the Outbreak of the lonus-induced disease Crystallosis.
You will team up with the girls as the Squad 08 to fight against the Archdemons. At the same time, you will lead 10 + girls to run a coffee shop and have more in-depth communication and intimate interaction with the girls.
The guns
You will lead a team of girls to fight against the Archdemons. You will choose the girls according to their unique skill set to assemble the team, and equip the team with the most suitable weapons. An arsenal of guns are and skills are available.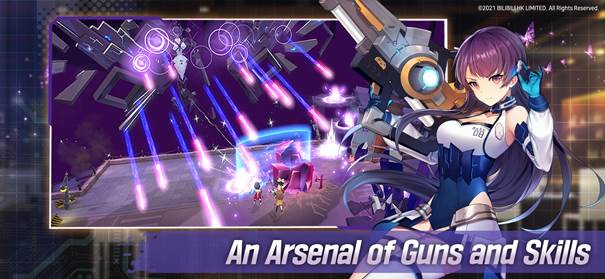 To better prepare the team, various weapons are created for you to choose. These weapon types include pistol, rifle, shotgun, sniper gun, bazooka, placement, special and close combat. Gorgeous gun battle visual effect and exciting sound effect are created for your experience.
More than 40 types of weapons are involved. You can take a view in the Girl Cafe Gun Weapon List article on our website.
The Cafe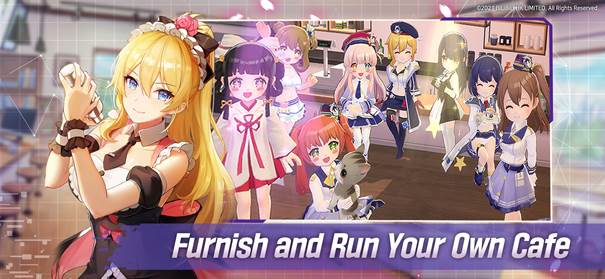 With more than 10 girls, you can open your own cafe. By making coffee and operate staffs, you can accomplish the customers' needs and gain rewards like coins. Don't forget to decorate the environment and make it your unique cafe!
The girls
The girls were created with Live2D for you to feel more involved in the interaction with the girls. Fabulous voiceover action is also a highlight. You will have phisical interaction, private conversation, and gift sending events with the girls. More close touch and friend moments will bring you close to her.
Here are some of the girls: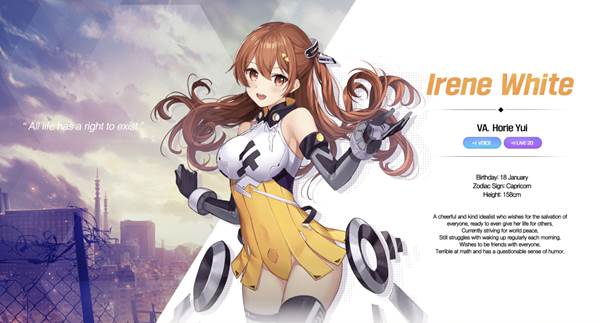 Irene White
A cheerful and kind idealist who wishes for the salvation of everyone, ready to even give her life for others. Currently striving for world peace. Terrible at math and has a questionable sense of humor.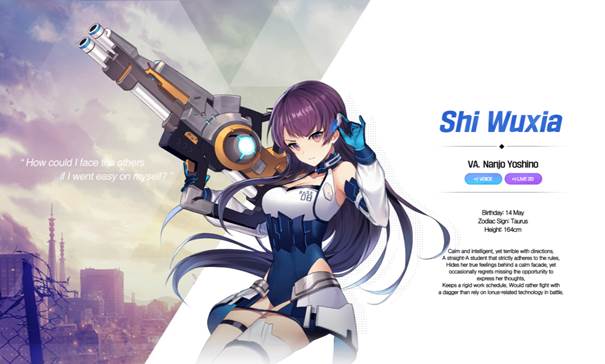 Shi Wuxia
Calm and Intelligent, yet terrible with directions. A straight-A student that strictly adheres to the rules. Hides her true feelings behind a calm facade, yet occassionaly regrets missing the opportunity to express her thoughts. Keeps a rigid work schedule. Would rather fight with a dagger than rely on lonus-related technology in battle.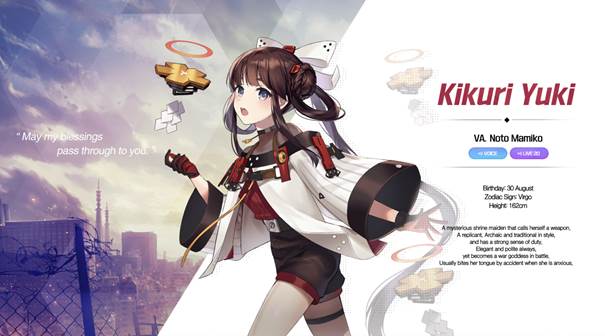 Kirkuri Yuki
A mysterious shrine maiden that calls herself a weapon. A replicant. Archaic and traditional in style, and has a strong sense of duty. Elegant and polite always, yet becomes a war goddess in battle. Usually bites her tongue by accidnet when she is anxious.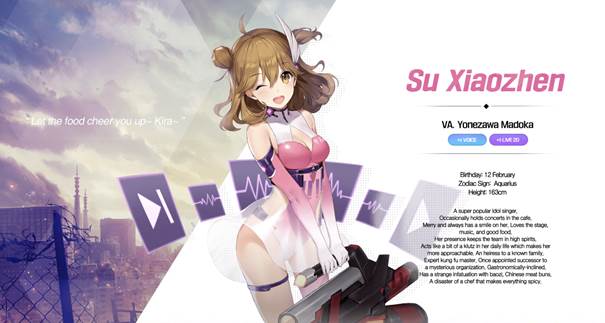 Su Xiaozhen
A super popular idol singer. Occasionally holds concerts in the cafe. Merry and always has a smile on her. Loves the stage, music, and good food. Her presence keeps the team in high spirits. Acts like a bit of a kluts in her daily life which makes her more approachable. An heiress to a known family. Expert kung fu master. Once appointed successor to a mysterious organization. Gastronomically-incluclined. Has a strange infatuation with baozi, Chinese meat buns. A disaster of a chef that makes everything spicy.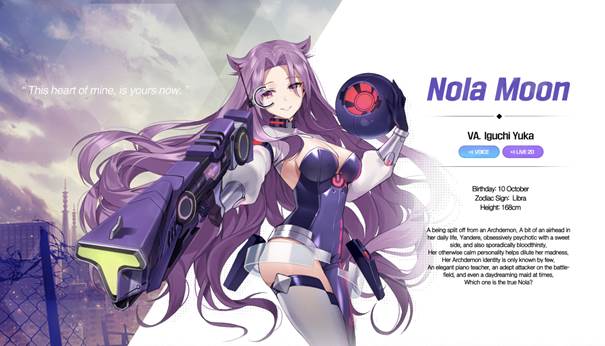 Nola Moon
A being split off from an Archdemon. A bit of an airhead in her daily life. Yandere, obsessively psychotic with a sweet side, and also sporadically bloodthirsty. Her otherwise calm personality helps dilute her madness. Her Archdemon identity is only known by few. An elegant piano teacher, an adept attacker on the battlefield, and even a daydreaming maid at times. Which one is the true Nola?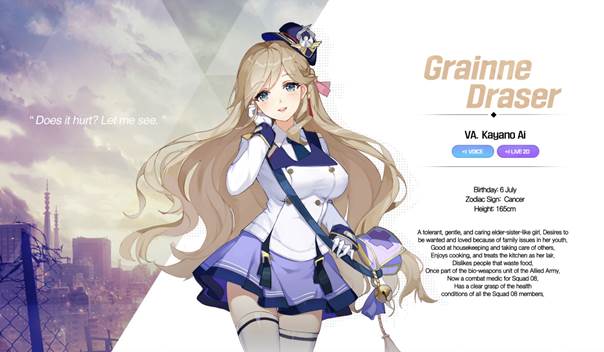 Grainne Draser
A tolerant, gentle, and caring-sister-like girl. Desires to be wanted and loved because of family issues in her youth. Good at housekeeping and taking care of others. Enjoys cooking, and treats the kitchen as her lair. Dislikes people that waste food. Once part of the bio-weapons unit of the Allied Army. Now a combat medic for Squad 08. Has a clear grasp of the health conditions of all the Squad 08 members.
Each one has different skill set that elevate your team. Find out more about the girls' skill set in the game!
Download the game to assemble your team!
Source: Girl Cafe Gun Official Website