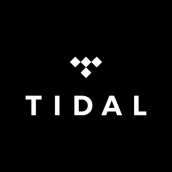 Tải xuống TIDAL Music trên PC với Trình giả lập GameLoop
TIDAL Music trên PC
TIDAL Music, đến từ nhà phát triển TIDAL, đang chạy trên hệ điều hành Android trong quá khứ.
Giờ đây, bạn có thể chơi TIDAL Music trên PC với GameLoop một cách mượt mà.
Tải xuống nó trong thư viện GameLoop hoặc kết quả tìm kiếm. Không còn để ý đến pin hoặc các cuộc gọi bực bội vào sai thời điểm nữa.
Chỉ cần thưởng thức TIDAL Music PC trên màn hình lớn miễn phí!
TIDAL Music Giới thiệu
You can now enjoy TIDAL FOR FREE or through our new paid subscriptions. With more options to elevate your music streaming experience with TIDAL, now's the time to sign up and experience over 80 million audio tracks the way they were meant to sound.
In addition to premium, immersive audio experiences on our new HiFi Plus subscription, you can learn how your listening behavior adds up to support your favorite artists, and support artists directly as a result of your streaming.
With TIDAL HiFi, never miss a note with lossless quality audio.
With TIDAL Free, you can enjoy music across all genres with limited interruptions.
Get TIDAL HiFi to:
- Listen to over 80 million songs in HiFi, ad-free sound anywhere you are, even when you're offline
- Use TIDAL Connect to listen to HiFi on your favorite devices, including TVs, Amazon Alexa, your preferred speakers and more than 150 other integrations.
- Access 350K+ music videos*
With HiFi Plus, get everything in HiFi and:
- Listen to music in premium, immersive audio formats (MQA, Dolby Atmos, 360 Reality Audio)
- 10% of your subscription gets directed to your most streamed artists every month**
You can start streaming now with TIDAL Free, or visit tidal.com to start your free HiFi or HiFi Plus trial, and then come back to the app to start listening. The subscription is automatically renewed and charged on a monthly (30 day) basis. You can cancel it at any time up until the day before renewal and you can at any time turn off the auto renewal.
By signing up, you agree to TIDAL's Terms and Conditions of Use, Privacy Policy and Mobile Terms, see http://tidal.com/terms
*Video not available in UAE
**Select plans may have lower percent allocation
Cho xem nhiều hơn
Xem trước
Thông tin
Nhà phát triển

TIDAL

Phiên bản mới nhất

2.72.0

Cập nhật mới nhất

2022-11-12

Loại

Music-audio

Có trên
Cho xem nhiều hơn
Cách chơi TIDAL Music với GameLoop trên PC
1. Tải xuống GameLoop từ trang web chính thức, sau đó chạy tệp exe để cài đặt GameLoop.
2. Mở GameLoop và tìm kiếm "TIDAL Music", tìm TIDAL Music trong kết quả tìm kiếm và nhấp vào "Cài đặt".
3. Thích chơi TIDAL Music trên GameLoop.
Minimum requirements
OS
Windows 8.1 64-bit or Windows 10 64-bit
Storage
1GB available space
Recommended requirements
OS
Windows 8.1 64-bit or Windows 10 64-bit
Storage
1GB available space
Voice Changer - Voice Effects
Tải xuống
EDM - NCS - Tikk Tokk Music
Tải xuống