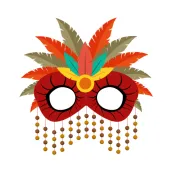 Deepfake video maker, Faceswap
電腦版
Deshawn Straws
用GameLoop模拟器在電腦上玩Deepfake video maker, Faceswap
Deepfake video maker, Faceswap 電腦版
來自發行商 Deshawn Straws 的 Deepfake video maker, Faceswap 能夠在安卓系統上運行。
現在,您可以在電腦上使用 GameLoop 模擬器流暢地玩 Deepfake video maker, Faceswap。
在 GameLoop 遊戲庫或搜索結果中下載。 不需要再暢玩遊戲時盯著電池電量或被令人懊惱的來電打斷。
只需在電腦大屏幕上免費下載暢玩Deepfake video maker, Faceswap 電腦版!
Deepfake video maker, Faceswap 簡介
With our Faceswap app put your face on meme,create GIF and prank your friend by putting them on celebs to have a really fun times , and find the power of deepfake!
With our app you can swap your face on your favorite movie scene and be in the movie you want.
Try our videos for free to see how are the results and then use your own meme or GIF again free of charge and create unlimited amount of content.
更多
預覽
訊息
開發商

Deshawn Straws

最新版本

1.0.8

更新時間

2022-11-04

類別

娛樂

同時可用
更多
如何在電腦上用 GameLoop 玩 Deepfake video maker, Faceswap
1. 從官網下載GameLoop,然後運行exe文件安裝GameLoop
2. 打開GameLoop,搜索"Deepfake video maker, Faceswap",在搜索結果中找到Deepfake video maker, Faceswap,點擊"安裝"
3. 享受在 GameLoop 上玩 Deepfake video maker, Faceswap 的樂趣
Minimum requirements
OS
Windows 8.1 64-bit or Windows 10 64-bit
Storage
1GB available space
Recommended requirements
OS
Windows 8.1 64-bit or Windows 10 64-bit
Storage
1GB available space
iQIYI Video – Dramas & Movies
下載
iQIYI - Drama, Anime, Show
下載