Merge Mansion: A Magical Blend of Puzzles and Mysteries
2023-07-27

تحميل
We gamers love a good puzzle game that keeps us engaged and captivated with challenging gameplay and intrigue. And while the gaming market is filled to the brim with games like these, there are only a handful of games that are actually worth playing and Merge Mansion is definitely among the few. Developed by Metacore Games, Merge Mansion is a delightful mobile puzzle game that combines the excitement of solving puzzles with the satisfaction of renovating a magnificent old mansion.
With its engaging gameplay, charming graphics, immersive storyline, and witty grandma, Merge Mansion offers a unique and captivating gaming experience for players of all ages. In this review, we'll delve deep into the various aspects that make Merge Mansion a standout title on GameLoop. And while we are at it, share some tips and tricks to help you bring back your family legacy!
What is Merge Mansion All About
Merge Mansion is one of the best puzzles games that boasts a captivating storyline that keeps players engaged throughout their renovation journey. The game begins with the player inheriting an old mansion from her Grandma, that hasn't been opened for well over 40 years. You, the player, are tasked to explore the mansion and uncover clues and artifacts that hint at its rich history.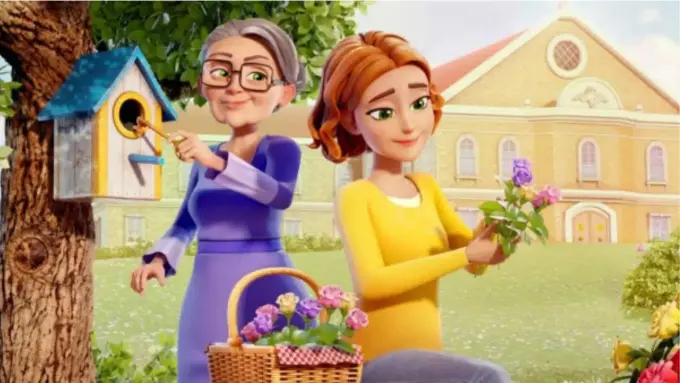 And while you are at it, also renovate its different parts, meet a cast of quirky and interesting characters, including the enigmatic butler who holds deep knowledge about the mansion's past, a mischievous ghost who adds a touch of whimsy, and other residents with their own secrets to uncover. Unlike most games, it's not just about solving puzzles, but it's the interaction with different characters and learning about their story, and trying to piece together the history of this abandoned mansion.
Merge Mansion Gameplay
Merge Mansion offers a unique gameplay experience that combines puzzle-solving with mansion renovation. You have to merge and combine different items to create new ones and transform a neglected mansion into a stunningly gorgeous place. Merging similar objects creates upgraded versions and also unlocks new items that you can use to craft gorgeous pieces of art.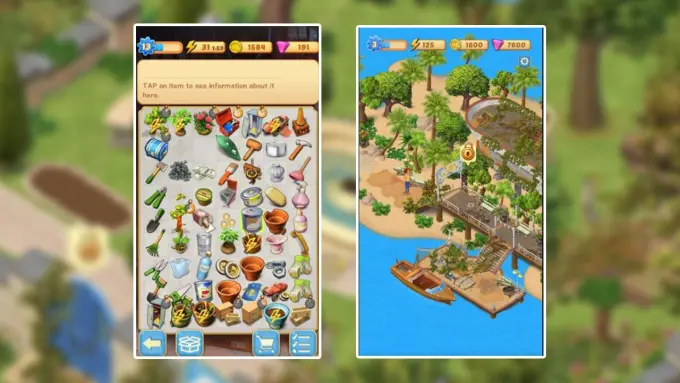 As players progress, new rooms and areas of the mansion become available for renovation. Each room has its own unique characteristics, reflecting different time periods or themes with rich cultural history. Merge Mansion offers a plethora of customization options that are extensive, allowing players to decorate and furnish rooms with furniture, decorations, and other items they craft.
Players get to complete puzzles and quests that not only progress the gameplay but also contribute to the overarching storyline of the game, unraveling the mysteries and secrets of the mansion. But that's not all, Merge Mansion also comes packed with special events and challenges that introduce unique themes and limited-time content. Participating in these events gives you a chance to win exciting rewards, keeping the gameplay refreshing.
How to Get Started with Merge Mansion
One of the things that I love about Merge Mansion is the fact that it's so easy to get started with, even for a total beginner. This makes the game a great choice for people of all ages. However, it's great to stay ahead of the competition and learn a few tricks to improve your progress in the game. Keeping that in mind, here are a few important things that you need to understand before diving into the game: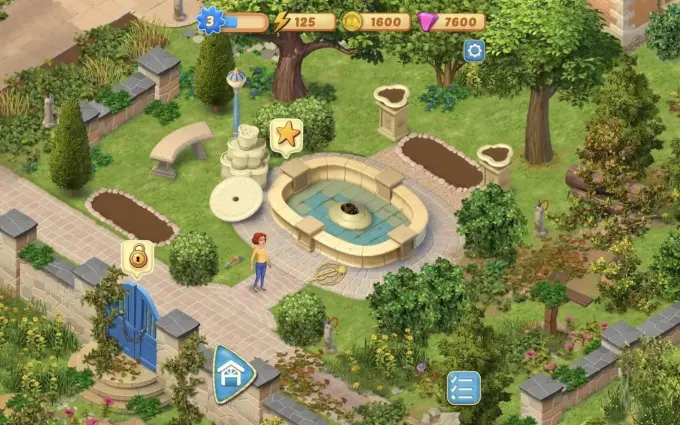 Understand the Basics:

Merge Mansion is all about merging different objects strategically to create new and better ones that help bring back your mansion to its former glory. It's important that you merge items that help you unlock other items. For instance, you can start by merging the tool crate until it reaches level 4 to become Tool Barrel. The Tool Barrel produces gardening items and whatnot by utilizing energy levels.

Focus on permanent Source Items:

It's great to experiment around with different items in the game. But it's more important to go with permanent source items first to ensure a steady supply of useful items. You can easily learn about these items by joining the ever-growing Merge Mansion community and seeing what other people find useful.

Talk to Strangers

: Merge Mansion provides quests that act as a guide for your progress. Completing the quests will reward you with exciting things and further your progress. You can find more quests by simply talking to people in the game. They will give you some basic tasks and also hints at the history of your mansion.

Daily Rewards:

Make sure to play the game daily. Even if you don't want to play, simply logging into the game will reward you with in-game items and coins that you can later utilize in your adventure.

Save Energy and Board Space:

When you first start the game, you will have plenty of board space and energy. So, you can experiment all you want. But as you progress, you will need to save space and energy and focus it on things that will produce items you actually need.

Level Up Faster:

Leveling up in this game requires experience points, which can be achieved by completing tasks. However, if you want to make the process faster, you can also craft high-level items that to a point that grants you extra XP points. You can merge the XP stars to collect more XP points and so on. It's a great way to fasten your progress a bit.
These are just a few of the many things that you need to understand in order to make faster progress in Merge Mansion. Speaking of which, you can also play Merge Mansion on PC using the GameLoop Android emulator to significantly improve your playstyle and gameplay experience. Keep on reading to learn more about how to get started.
How to Play Merge Mansion on PC
If you want to enjoy the best gaming experience, you have to play Merge Mansion on PC. And it's super easy to do so. With the GameLoop Android emulator, you can play Merge Mansion on PC. Here is a step-by-step process to help you get started:
The first thing you need to do is go to the

Official GameLoop site

and download the GameLoop emulator.

Once the download has finished, click on the ".EXE" file to start the installation process.

After the installation has finished, launch the GameLoop emulator and search for "Merge Mansion" in the search bar above.

Open the

Merge Mansion download page

and click on "Install" to start the installation process.

Once the installation is finished, you can launch the game directly from your Desktop or the "My Games" page inside of the GameLoop emulator.
Playing Merge Mansion on PC gives you a lot more flexibility and control over your gameplay. With a mouse or keyboard, you can navigate and interact with objects in Merge Mansion more accurately and efficiently. You also don't have to constantly worry about running out of juice, which is a common problem for Merge Mansion mobile players.
Merge Mansion is definitely a standout mobile game that combines puzzle-solving, mansion renovation, an immersive storyline, and intriguing characters into an enjoyable and captivating experience. It appeals to a broad audience of players and promises to keep you hooked for hours with its captivating gameplay.
Cat Mart: Building a Feline Empire, One Meow at a Time

2023-08-02

Gunstars - Battle Arena: Unleash Your Inner Warrior and Dominate the Arena

2023-07-28

Indus Battle Royale: Conquer the Ancient Realm of Warfare

2023-07-28

The Lord of the Rings: Rise to War - A Legendary Journey through Middle-earth

2023-07-27

Dive into the Zany World of SpongeBob Adventures: In A Jam

2023-07-26