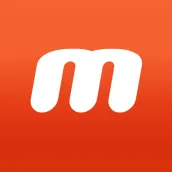 Mobizen Screen Recorder
para PC
MOBIZEN
Descarga Mobizen Screen Recorder en PC con GameLoop Emulator
Mobizen Screen Recorder en PC
Mobizen Screen Recorder, proveniente del desarrollador MOBIZEN, se ejecuta en el sistema Android en el pasado.
Ahora, puedes jugar Mobizen Screen Recorder en PC con GameLoop sin problemas.
Descárgalo en la biblioteca de GameLoop o en los resultados de búsqueda. No más mirar la batería o llamadas frustrantes en el momento equivocado nunca más.
Simplemente disfrute de Mobizen Screen Recorder PC en la pantalla grande de forma gratuita!
Mobizen Screen Recorder Introducción
The Screen Recorder you were looking for
▶ The "Best of 2016 Apps" selected by Google.
▶ Screen recorder selected by global 200 million users.
▶ Featured in Google Play.
----- Featured in many countries such as Korea, USA, Europe, Japan, North and South America
▶ Screen recording, capture, and editing functions are free.
▶ The video recorded with the Mobizen app is not saved on the server, only on the user device, so use it with confidence!
▶ Easy to start/stop recording, and freely pause while recording.
▶ Use it immediately without signing up (login).
Download Mobizen Screen Recorder, which can start recording easily with one click, and start recording gameplay, video, and live broadcasting easily and conveniently!
Do you want your first screen recording to be perfect?
ㆍClean screen recording without a record button through Hide Air Circle mode!
ㆍRecord the screen without watermark for free using Clean mode!
ㆍNot only FULL HD (FHD) screen recording, but also QUAD HD (QHD, 2K) screen recording! Supported maximum recording quality ▷ Recording resolution 1440P, recording quality 24.0Mbps, frame rate 60fps
ㆍFacecam function! Express your reactions freely and record game sounds and voices together!
ㆍSave to external memory (SD card)! Record long screen recordings of more than an hour without worrying about memory!
ㆍVarious image editing functions (BGM, in/outro, trim, split video, frame extraction, etc.)
Increase the quality of the recorded video!
Only in Mobizen
ㆍFrom OS 4.4, anyone can use it without rooting!
ㆍScreen recording, capture, and editing functions for free!
ㆍRemove the watermark and make a cleaner recording!
ㆍRecord a video of yourself through Facecam!
ㆍHighlight important points through the drawing function!
ㆍCreate your own watermark!
ㆍCreate a GIF and create a fun meme!
ㆍChoose the type of Air Circle! (mini type, time bar type, transparent type)
Do you have any questions while using Mobizen?
Check the functions you are curious about using Mobizen, screen recording tips, and communication with users in the channels below!
ㆍHelpdesk: support.mobizen.com
ㆍYoutube channel: youtube.com/mobizenapp
Let's make an app together
Do you have any unnatural sounding text while using the Mobizen app?
ㆍSuggest a language☞ https://goo.gl/forms/pHGNRoD7nvalOU5l1
Download it now and try it!
=====
※ App access rights
ㆍRequired access rights
Storage: Used for saving and editing recorded video & image files.
ㆍOptional access rights
- Camera: Used for Facecam settings and Air Circle custom when recording screens.
- Microphone: Used for sound recording function during screen recording.
- Draw on top of other apps: To open Mobizen's Air Circle, you need to grant permission to draw on top of other apps.
* Please note that you can use the app even if you do not agree to the optional access rights.
* From Android OS 6.0 or higher, you can set and revoke access rights.
* If you are using Android OS version less than 6.0, you can modify the permissions after updating the software.
----
Mostrar más
Avance
Información
Desarrollador

MOBIZEN

La última versión

3.9.5.8

Última actualización

2022-07-31

Categoría

Productividad
Mostrar más
Cómo jugar Mobizen Screen Recorder con GameLoop en PC
1. Descargue GameLoop desde el sitio web oficial, luego ejecute el archivo exe para instalar GameLoop.
2. Abra GameLoop y busque "Mobizen Screen Recorder", busque Mobizen Screen Recorder en los resultados de búsqueda y haga clic en "Instalar".
3. Disfruta jugando Mobizen Screen Recorder en GameLoop.
Minimum requirements
OS
Windows 8.1 64-bit or Windows 10 64-bit
Storage
1GB available space
Recommended requirements
OS
Windows 8.1 64-bit or Windows 10 64-bit
Storage
1GB available space
Adobe Acrobat Reader: Edit PDF
Descargar
Dropbox: Secure Cloud Storage
Descargar
PDF Reader - Read All PDF
Descargar
CamScanner - PDF Scanner App
Descargar
Mobizen Recorder for Samsung
Descargar
Mobizen Screen Recorder for LG
Descargar
Editto - Mobizen video editor
Descargar