Our Picks On Best Story Based Games
2023-07-25
Story-based Android games prioritize narrative and storytelling as integral components of the gameplay experience, allowing players to immerse themselves in captivating worlds, solve puzzles, investigate complex topics, and embark on emotional journeys. These games may include adventure, role-playing, puzzle, and interactive narrative elements. Narrative-driven video games can be lighthearted and humorous or dark and thought-provoking. Depending on the player's choices, the story of the game can shift in various different directions. Developers use inventive writing, conversation systems, cutscenes, and character development to create compelling narratives. In addition, they enable players to make decisions that affect the story's progression and conclusion.
What Are Story Based Games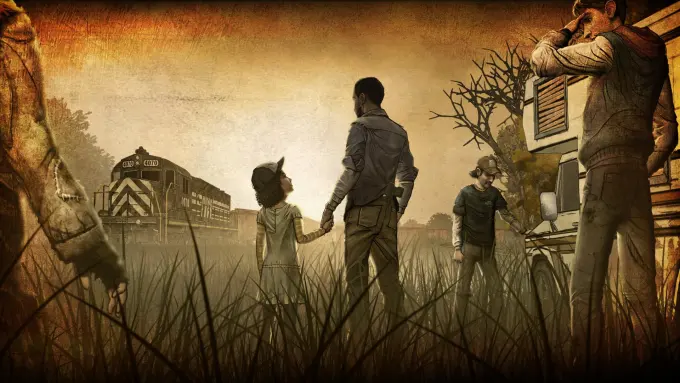 Story-based Android games prioritize narrative and storytelling as integral components of the gameplay experience. The emphasis in these games is on engaging and compelling storylines that guide the player's progress and choice-making throughout the game. They usually have well-developed characters, complex plots, and consequential decisions that affect how the story turns out.
The genres of these games might range from adventure to role-playing to puzzle to interactive narrative. They provide players the chance to immerse themselves in compelling worlds, solve puzzles, investigate intricate subjects, and go on emotional excursions. Android games with narratives can be lighthearted and humorous or dark and thought-provoking, depending on the player's preferences.
The potential of story-based Android games to produce an interactive and immersive narrative experience on a mobile device sets them different from other games in this genre. In order to produce compelling storylines, developers make use of creative writing, conversation systems, cutscenes, and character development. Additionally, a lot of these games allow players to make decisions that have an impact on the story's course and resolution.
In general, narratively focused Android games offer a special fusion of enjoyment and narrative engagement, enabling players to go on unforgettable experiences and immerse themselves in gripping tales. You can play some of these games on "GameLoop Emulator" now!
Features of Good Story Based Android Games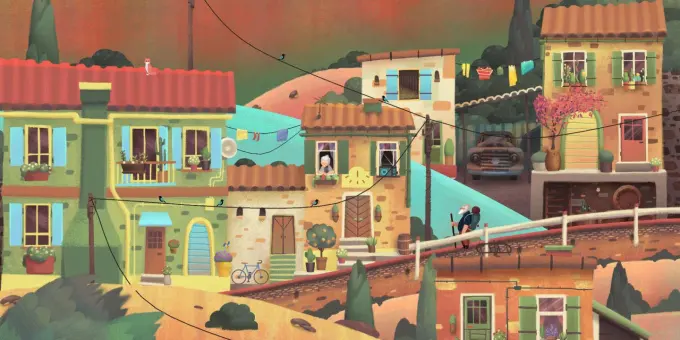 Individual preferences can influence the criteria for strong story-based Android games, but there are certain universal aspects that add to the quality of narrative in mobile games:
Engaging storyline: An excellent story based game should have an attention-grabbing, expertly constructed storyline that draws players in. It should have a clear storyline, compelling characters, and a feeling of growth or development throughout the course of the game.
Immersive Gameplay: The game mechanics in story based games should support and improve the narrative experience. The gameplay should engage the player in the game's universe and develop the plot, whether through interactive choices, puzzles, exploration, or fighting.
Character Development: A compelling tale needs well-rounded, sympathetic characters. Story based game players should have a feeling of the characters' growth and evolution as the story progresses and feel a connection to them. Characters that are memorable and complex may significantly improve the storytelling experience.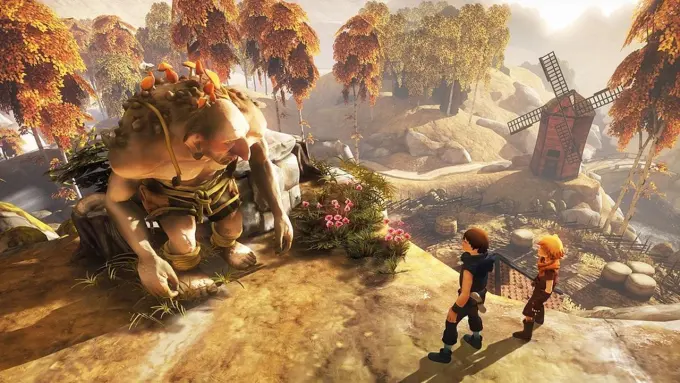 Emotional Impact: A good story based game should make the player feel things and take them on an emotional trip they'll never forget. The player should feel engaged at the end of the tale by being able to experience a variety of emotions including happiness, sadness, excitement, or suspense.
Writing and Dialogue: Effective storytelling depends on well-written dialogue and narrative. Characters may come to life and a tale can become more immersive with interesting and realistic dialogue. A compelling story based game must strike a balance between exposition, character interactions, and plot development.
Visual and Audio Presentation: The game's audio and visual components both considerably enhance the storytelling experience. A visually appealing and engaging experience may be produced with top-notch graphics, animations, and art. Additionally, well-written music and sound effects may improve the story based game's ambiance and mood.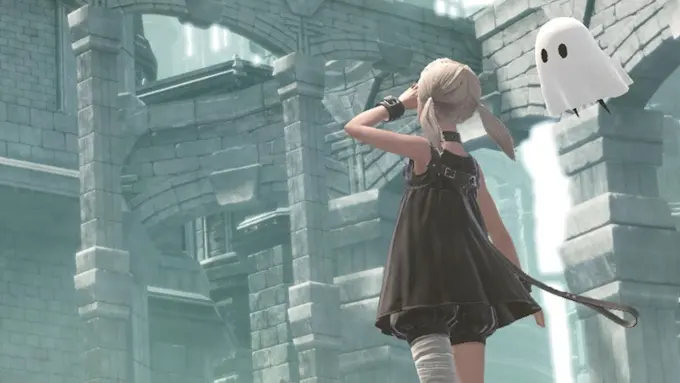 Replayability and Multiple Endings: A story based game's replayability and longevity may be increased by offering a variety of story options, pathways, and conclusions. Due to the opportunity to explore several plotlines and possible outcomes, the whole experience gains complexity and diversity.
Coherence and Consistency: The narrative of a successful story based game should be both coherent and consistent. Character motives, story events, and plot components should all line up and make sense in the context of the game's environment. The whole storytelling experience might be harmed by plot gaps or contradictions.
These standards may be used to evaluate the level of storytelling in Android games. However, individual tastes can vary, and what constitutes a "good" story-based game might vary from person to person. It's crucial to investigate many games and genres to discover the ones that align with your personal likes and preferences in the narrative. You should definitely check out some of the top picks of story based games.
Honorable Mentions of Classic Story Based Games
Here are some of our top picks of classic story based games that we couldn't put anywhere on our list, due to their legendary status! You MUST check these games for yourself and enjoy the beauty in them!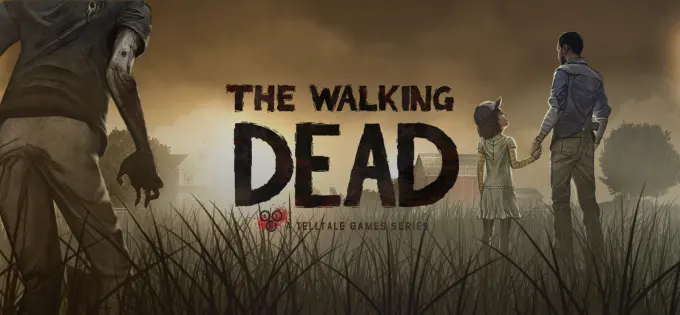 Based on the comic book series, "The Walking Dead: The Game" is an episodic experience created by Telltale Games. It follows the main character, Lee Everett, as he protects a young girl named Clementine in a zombie-infested post-apocalyptic world. Players can make decisions that have a big impact on the narrative and character interactions in this game, which is recognized for its emphasis on plot and character development. Throughout the game, players must make difficult choices that affect the ultimate result and personalize the experience.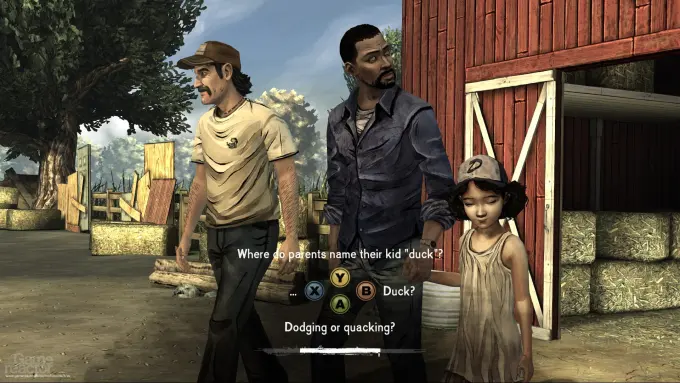 A third-person perspective is used during gameplay, and there are interactions with a variety of persons and objects, which makes for an immersive and emotional experience. The narrative centers on issues of survival, faith, and morality while giving players difficult choices to make. The video game "The Walking Dead: The Game" is regarded as one of the best ever made, has gotten a lot of positive critical praise, and has been commercially successful on various platforms.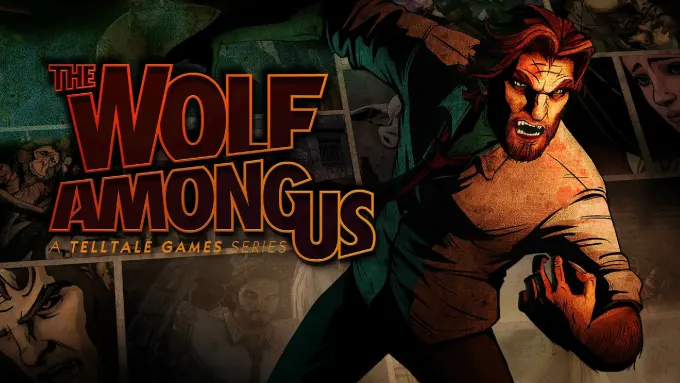 A prequel to the Fables comic book series, "The Wolf Among Us" is an episodic graphic adventure game created by Telltale Games. You control Bigby Wolf, the sheriff of Fabletown, a secret settlement of fairy tale characters in 1980s New York. Players' decisions in the game affect the plot and outcome of the story, which centers on a series of enigmatic killings in Fabletown.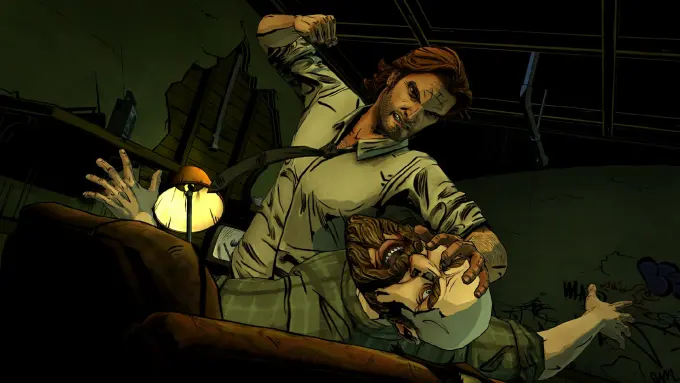 As he investigates a plot involving the Adversary, Bigby Wolf runs into many Fables and obstacles throughout the game. Making choices that affect the events and results is necessary for players to move through the story. As the plot develops, there are surprises and revelations, as well as a confrontation with the Crooked Man, the major villain. The player's decisions can have a variety of effects and alter how other Fables view Bigby.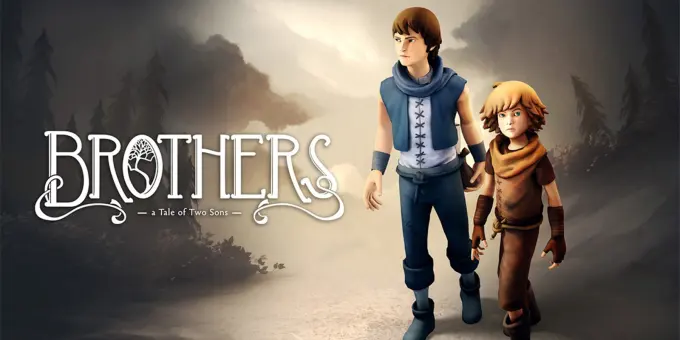 The adventure game "Brothers: A Tale of Two Sons" was created by Starbreeze Studios and distributed by 505 Games. Two brothers, Naia and Naiee, embark on a quest to save their father's life by finding the "Water of Life" in a fantasy world. The game is available on Android and multiple other platforms.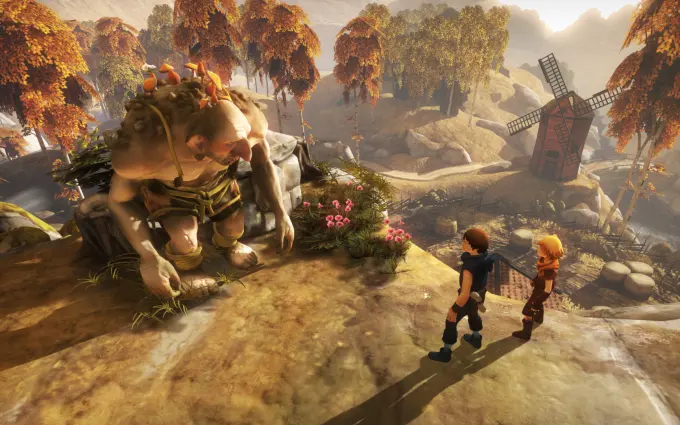 Players take control of both brothers at once, using their unique skills to solve puzzles and complete tasks. The emotional storyline, cutting-edge controls, and wordless narrative of the game are well-known for giving players an exceptional and enduring experience. It has been lauded for its powerful emotional connection and innovative gameplay, garnered critical acclaim, and won numerous accolades.
Our Story Based Games Top Picks
These are some of our recommended story based games that you can play most of them on "Gameloop Emulator" right now: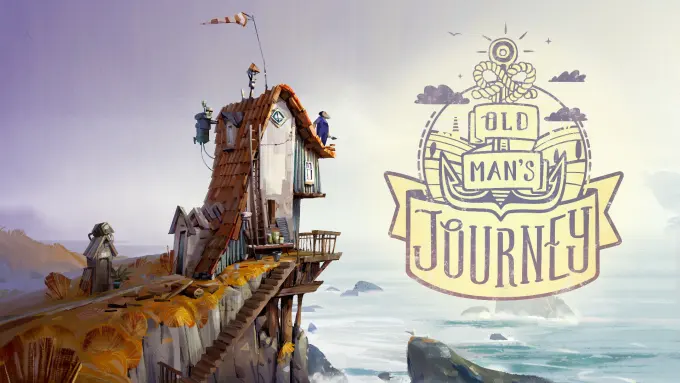 This story based game invites players to join an elderly guy on a moving journey in a graphically spectacular experience. This story based game has lovely hand-drawn graphics, simple gameplay, and an emotional story that tackles themes of life, sorrow, and reconciliation. This game has elements of puzzle games and compared to other games in the list offers a more chill and relaxing experience.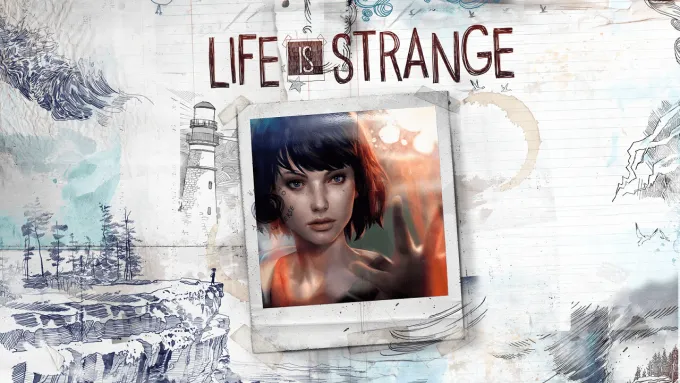 Life is Strange is an episodic story based adventure game that centers on Max Caulfield, a high school girl who learns she has the power to turn back time. The player's ability in this story based game to make decisions that alter the plot and have various results is the game's distinctive feature. It addresses important topics like friendship, love, and the repercussions of one's conduct. This story based game has been ported to various consoles and plays with the choices matter incentive from telltale games. Compared to other games in the list, this game can offer the most console-like story based game experience.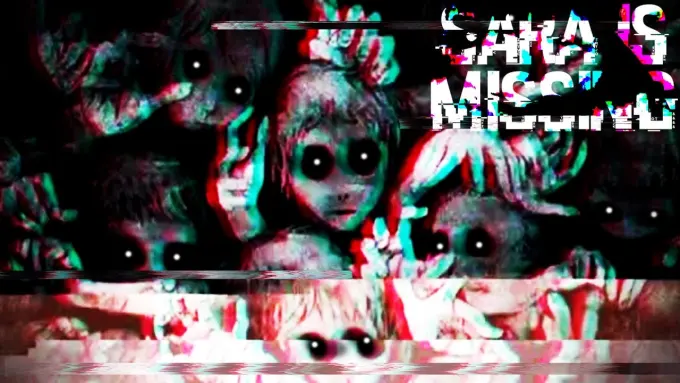 This interactive thriller of a story based game simulates the sensation of discovering a phone belonging to a missing person and looking into what happened to its owner, Sara. To find out the truth, players must examine the contents of the phone, work out riddles, and make important choices. The game makes use of realistic phone interfaces, compelling narration, and a tense setting. This game offers the most unique gameplay element out of the bunch here, and since the game tries to look like an "ARG-style" mystery, it uses "FMV" (Full Motion Videos) in sections of the gameplay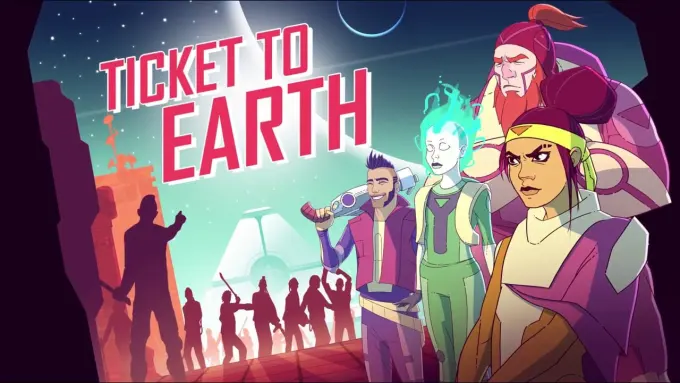 Ticket to Earth combines puzzle, strategy, and RPG gameplay in a futuristic sci-fi setting. Players in this story based game must navigate complex narratives, make decisions, and fight in strategic combat on a grid-based battlefield in the game's rich and engaging story, which is set on the far-off planet of New Providence. The gameplay of this story based game is based on puzzle games where you match tiles and compared to other games in the list has a unique focus on the gameplay side.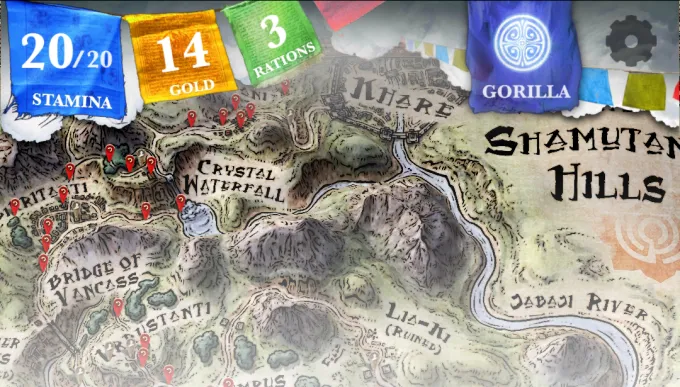 This is an interactive choose-your-own-adventure story based game that is based on the well-known gamebook series. Players set out on a lengthy mission that is loaded with magic, monsters, and perilous situations. A spell-casting mechanism that adds complexity to the action, an open world to explore, and dynamic storytelling are all included in the game. This game is based on the old Dungeons and Dragons tabletop games and offers the most tabletop-like experience compared to the other games. It is definitely a unique experience!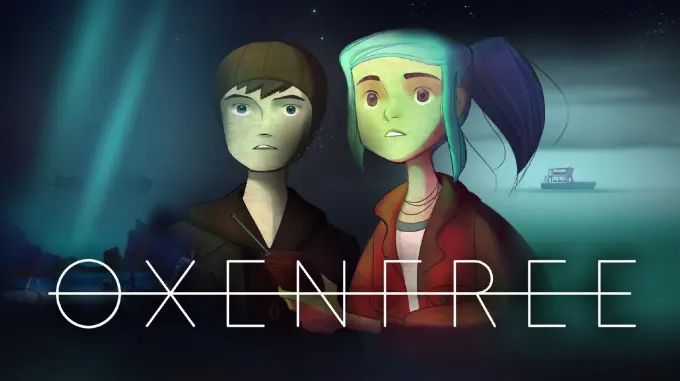 In this story based game, a group of friends unintentionally open a portal to the afterlife while being on a remote island. Players of this story based game take control of Alex, the main character, and make decisions that influence the plot and the relationships between people. The environment of the game is hauntingly gloomy, and the dialogue system is distinctive. The game is story based graphic adventure game and has the most unique visuals and use of visuals for story telling compared to other games in the list.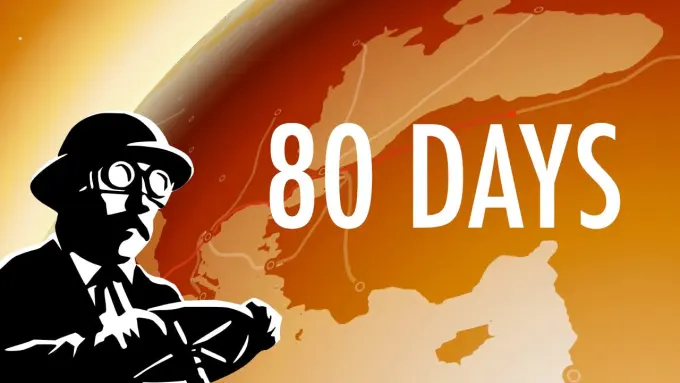 This steampunk adventure game, which was inspired by Jules Verne's book "Around the World in Eighty Days," challenges players to explore the world in a tight window of time. The game's branching narrative, which offers numerous tales and countless options, makes for a highly replayable experience. The game's focus on a time limit and its integration into storytelling is unique compared to other games in this list.
These games stand out thanks to their distinctive features, varied gameplay mechanics, and gripping stories. Some games provide a strong emphasis on player decisions and their effects, while others put more emphasis on strategic elements, puzzles, or immersive storytelling. In the end, it comes down to your tastes in themes, game mechanics, and visual aesthetics.
"
Be sure to check the story based games available on "GameLoop Emulator"!
PlayMods: The Ultimate App for Mod Games and More

2023-10-13

Playmods: A Free and Easy Mobile Game Platform with Tons of Game Mods

2023-09-20

PlayMods: Your Ultimate Gaming Platform to Modify

2023-09-13

Upcoming Android Games: What Critics Are Saying About the Latest Titles

2023-08-01

Our Picks on Best Hyper Casual Games

2023-07-24